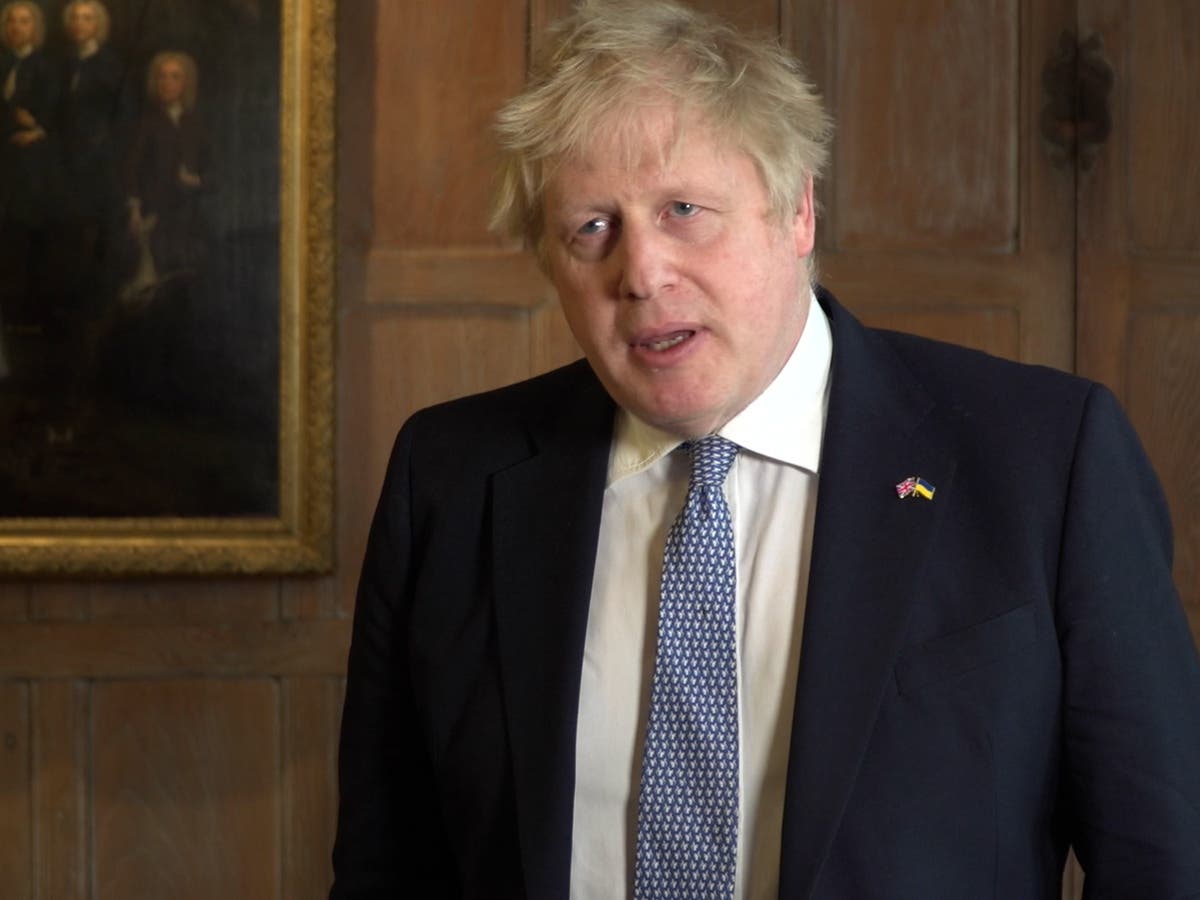 Partygate latest news
Partygate: Boris Johnson claims 'it did not occur' to him that he was breaking rules#
Conservative MPs backing Boris Johnson after he was fined by police for breaching Covid laws are endorsing dishonesty and lawbreaking, Ed Davey has suggested.
The Liberal Democrat leader said the prime minister should resign as a "matter of principle", after he and Rishi Sunak, the chancellor, were handed fixed penalty notices for attending a birthday gathering for Mr Johnson in the cabinet room in June 2020.
"Conservatve MPs who are coming out on programmes like this and backing the prime minister are basically associating the whole party with this law-breaking, this dishonesty," Mr Davey told Sky News.
"They're all now guilty," he added. Both the prime minister and chancellor are refusing to quit over the Partygate scandal.
Earlier, backbencher Nigel Mills became the first Tory MP to call for Mr Johnson to resign.
"I don't think the PM can survive or should survive breaking the rules he put in place … He's been fined, I don't think his position is tenable."
1649864999
The No 10 parties the Met are investigating
Scotland Yard are investigating celebrations in Downing Street on certain dates – but not others. Lizzie Dearden explains: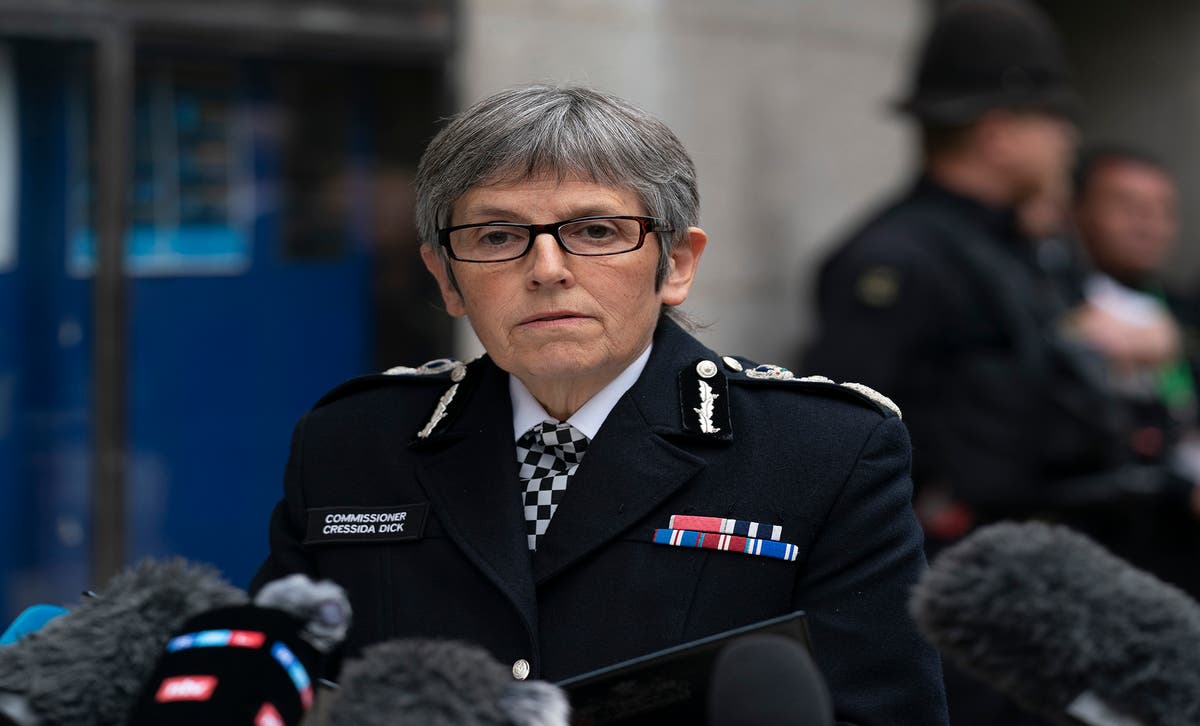 What Downing Street parties are the Met Police investigating?
Jane Dalton
13 April 2022 16:49
1649862529
Any 'breach' of ministerial code a matter for PM's independent adviser, Labour MP says
Any potential breach of the ministerial code is a matter for Boris Johnson's independent adviser Lord Geidt, Chris Bryant has said.
Opposition parties are claiming the PM broke the code by "lying" to parliament about the Partygate scandal.
The Labour MP for Rhondda in Wales, who chairs the Commons committee on standards, said the committee has no power to sanction the PM over his Covid law breaking.
Lord Geidt is the government's independent adviser on ministers' interests, who was appointed by, and reports to, the PM.
Writing on Twitter, Bryant suggested that the only feasible way Mr Johnson could be removed is if Tory MPs call a no confidence vote in him.
He said he suspected that at least 80 Tories want Johnson gone "but won't yet vote for that."
Matt Mathers
13 April 2022 16:08
1649861105
Voter registration applications jump ahead of local elections
Applications to vote in elections taking place across the UK next month have jumped ahead of Thursday's deadline.
Local elections are taking place in all four nations of the UK on 5 May
A total of 28,273 applications were made on Tuesday, government figures show.
This is double the daily average for the year so far and the highest for a single day since last autumn.
Craig Westwood, director of communications at the Electoral Commission, said: "There is only a matter of hours left to register to vote ahead of the May elections.
"If you want to make sure your voice is heard and you're not already registered, it's really important that you go online and register now at gov.uk/registertovote.
"It only takes five minutes – so the next time you are waiting for the kettle to boil you can register to vote. All you need is your name, date of birth and national insurance number."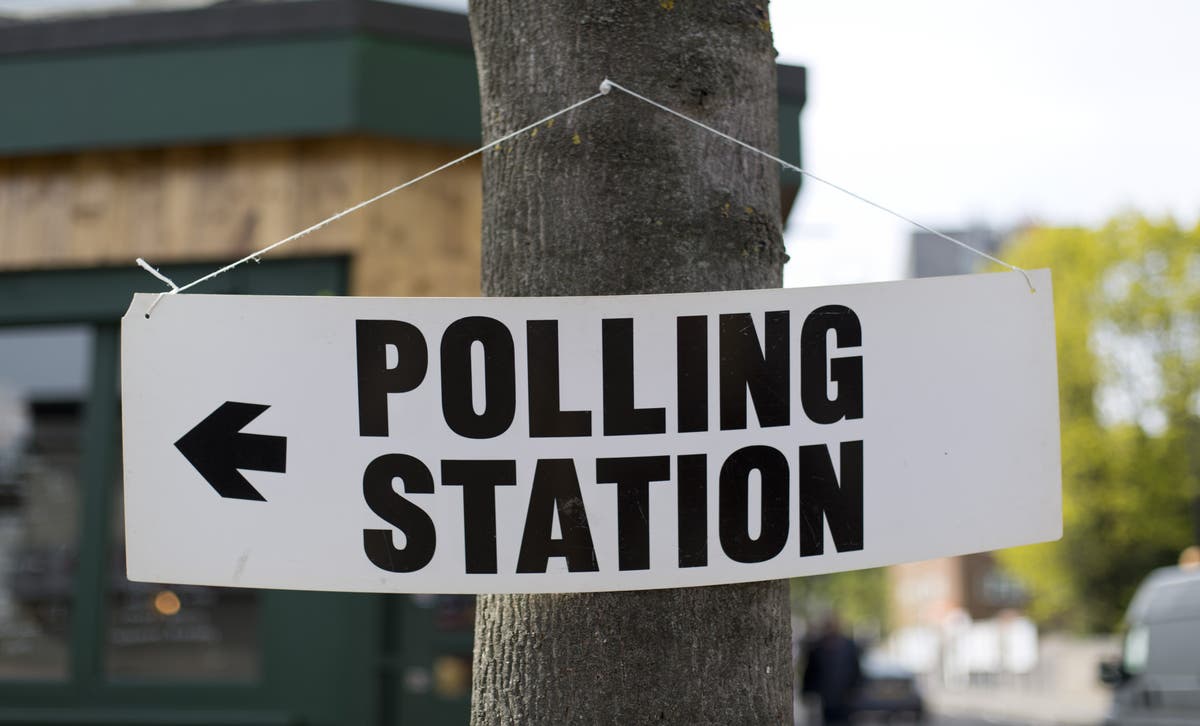 Boris Johnson faces his first big test at the ballot box since the 'partygate' scandal.
Matt Mathers
13 April 2022 15:45
1649860205
How leaders in Scotland, Wales and NI are responding to Johnson fine
Welsh Labour first minister Mark Drakeford and Plaid Cymru leader Liz Saville have called on Mr Johnson to go, Adam Forrest reports.
In Northern Ireland, DUP leader Sir Jeffrey Donaldson has declined to join calls for Mr Johnson to resign. "I welcome the fact that the prime minister has apologised."
Sinn Fein's Stormont leader Michelle O'Neill declined to be drawn on Mr Johnson's future. "Boris Johnson's position is a matter for the Tory Party and for the British public," she said.
In Scotland, the SNP leader Nicola Sturgeon and Scottish Labour leader Anas Sarwar have both called on the PM to quit.
But Scottish Tory leader Douglas Ross has said the prime minister is a truthful man – but said he "has to explain" his previous denials of rule-breaking in the Commons.
Matt Mathers
13 April 2022 15:30
1649859305
Sni Fein: Boris Johnson's future a matter for Tory Party
Speaking on a visit to a family centre in north Belfast, Ms O'Neill said: "Well Boris Johnson's position is a matter for the Tory Party and for the British public and I'm sure they'll make their own judgment on that in the time ahead."
Sinn Fein's Stormont leader and former Northern Ireland deputy first minister Michelle O'Neill declined to be drawn when asked about Boris Johnson's future.
Matt Mathers
13 April 2022 15:15
1649858405
Lord Frost gives ministers only 'B+' for delivering Brexit benefits – and insists protocol 'cannot survive'
Former Brexit minister Lord David Frost has awarded the government only a "B+" in seizing the "benefits" of life outside the EU – saying ministers must now do more to deliver.
The man who negotiated Boris Johnson's Brexit deal, who quit the cabinet in December, marked his own delivery of an agreement as worthy of an "A– ". But he acknowledged the public wanted to see more "pay off".
Our politics reporter Adam Forrest has the story: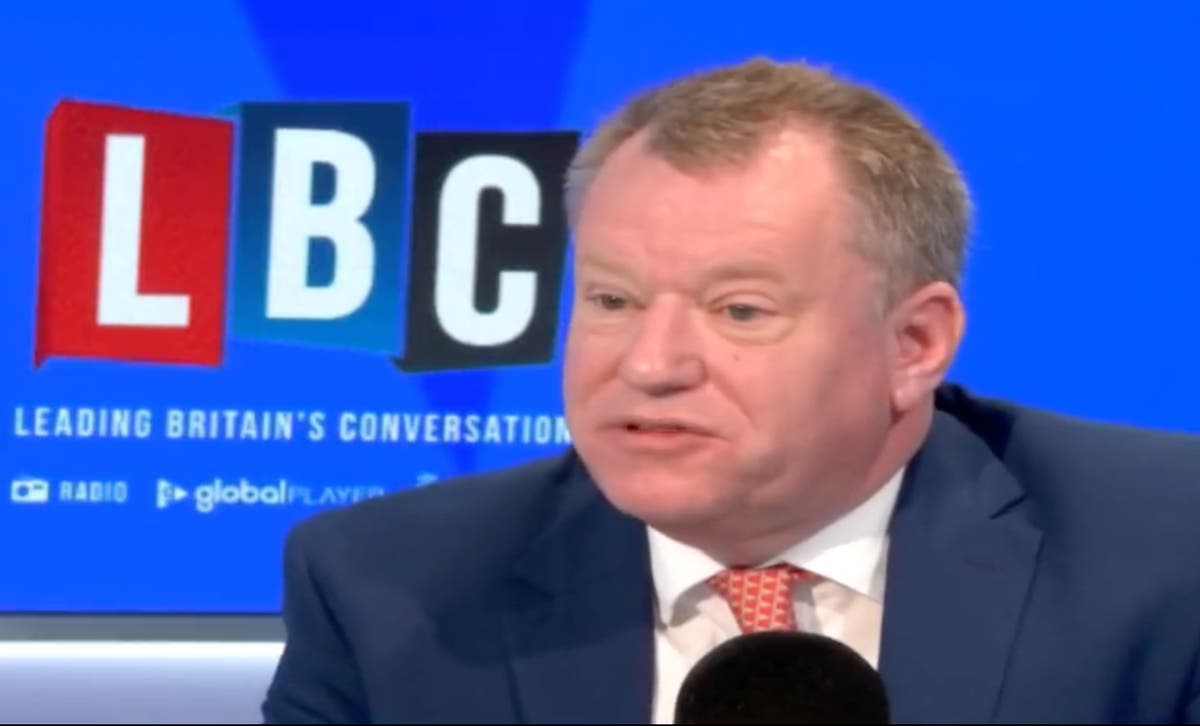 Former Brexit minister claims EU has lost 'moral basis' to maintain protocol
Matt Mathers
13 April 2022 15:00
1649857641
Breaking: 'Insufficient evidence' to prosecute two people suspected of leaking CCTV of Matt Hancock kiss
The Information Commissioner's Office (ICO) has found insufficient evidence to prosecute two people suspected of unlawfully obtaining and disclosing CCTV footage of Matt Hancock kissing his former aide, Gina Coladangelo.
The regulator launched a criminal investigation after it received a report of a personal data breach from DHSC's CCTV operator, EMCOR Group plc.
My colleaygue Thomas Kingsley has more details: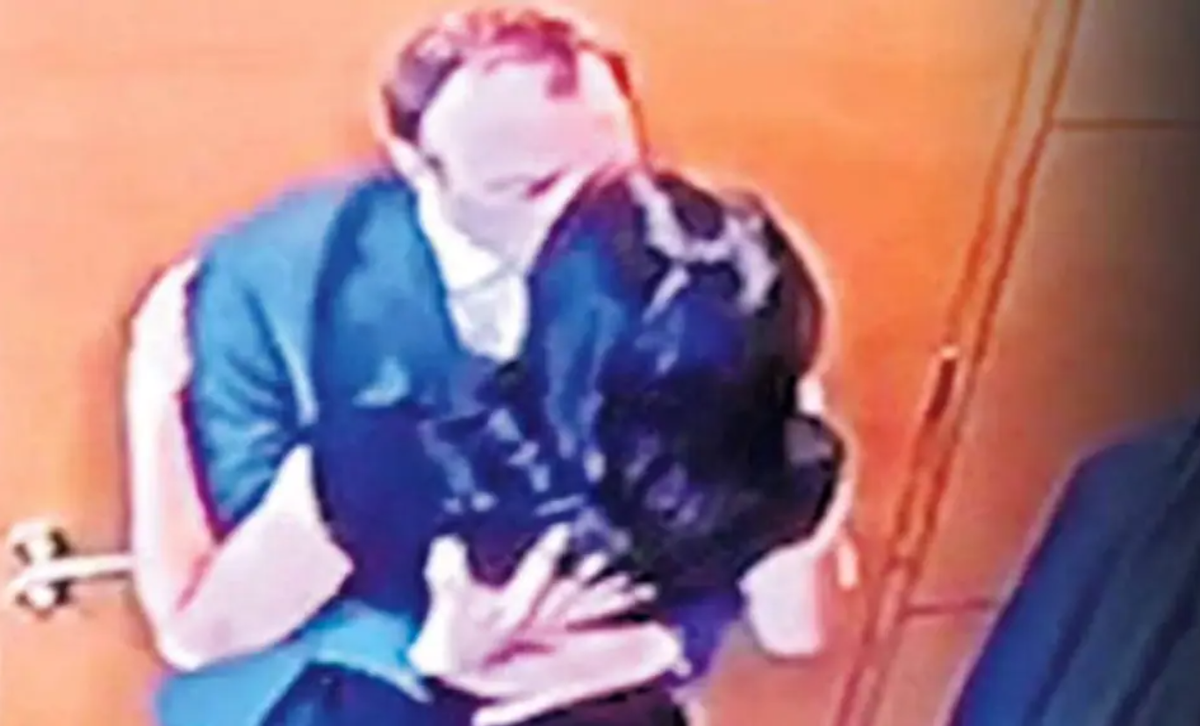 Matt Hancock was forced to resign after the kiss was leaked to the press
Matt Mathers
13 April 2022 14:47
1649857205
Chris Mason to replace Laura Kuenssberg as BBC politics editor
Chris Mason has been announced as the new political editor of BBC News
The 41-year-old will take over from Laura Kuenssberg next month after spending more than a decade as political correspondent at the broadcaster.
He said: "What a tremendous privilege to take on what, for me, is the most extraordinary job in British broadcasting and journalism.
"I clamber upon the shoulders of giants like Laura, Nick (Robinson) and Andrew (Marr) with a smattering of trepidation and a shedload of excitement and enthusiasm.
"To lead the best team of journalists in the business on the best news patch of the lot is something I'd never even dared dream of. I can't wait to get started."
Matt Mathers
13 April 2022 14:40
1649856305
Douglas Ross: PM is a truthful man
Scottish Tory leader Douglas Ross has said the prime minister is a truthful man, but stressed he must explain the circumstances around his recent police fine to the House of Commons.
Previously one of the leading voices in the Conservative Party calling for Boris Johnson to quit, Mr Ross now says he should statm claiming the situation in Ukraine required a stable government in the UK.
On BBC Radio Scotland on Wednesday, the Scottish leader was asked if he believed the Prime Minister was a truthful man.
"Yes, and he's dealing with the situation in Ukraine and he's dealing with the situation at home here," Mr Ross said.
Matt Mathers
13 April 2022 14:25
1649855405
Get my father home, Morad Tahbaz's daughter urges government
The daughter of a British-US national detained by Iran has staged a demonstration outside the Foreign Office urging the UK government to bring her father home.
Wildlife conservationist Morad Tahbaz, 66, was returned to custody after being allowed out on furlough last month, on the day charity worker Nazanin Zaghari-Ratcliffe and retired civil engineer Anoosheh Ashoori were freed.
His daughter Roxanne said her family was led to believe that he would be included in any deal negotiated at the time, alongside the two dual nationals.
But she said they felt abandoned by the UK Government, with her father now back in prison.
Ms Tahbaz said her mother had also been placed under a travel ban by the Iranian authorities.
Speaking at her protest outside the Foreign, Commonwealth and Development Office (FCDO) on Wednesday morning, she told the PA news agency: "We're here today because it's been one month since Nazanin and Anoosheh have come home, and my father's still sitting in prison and my mother's still on a travel ban.
"So we're hoping to have the press and the media help us to call on the Government and on the Foreign Secretary (Liz) Truss to keep her promise and bring him home to us, so we can be reunited as a family."
Matt Mathers
13 April 2022 14:10