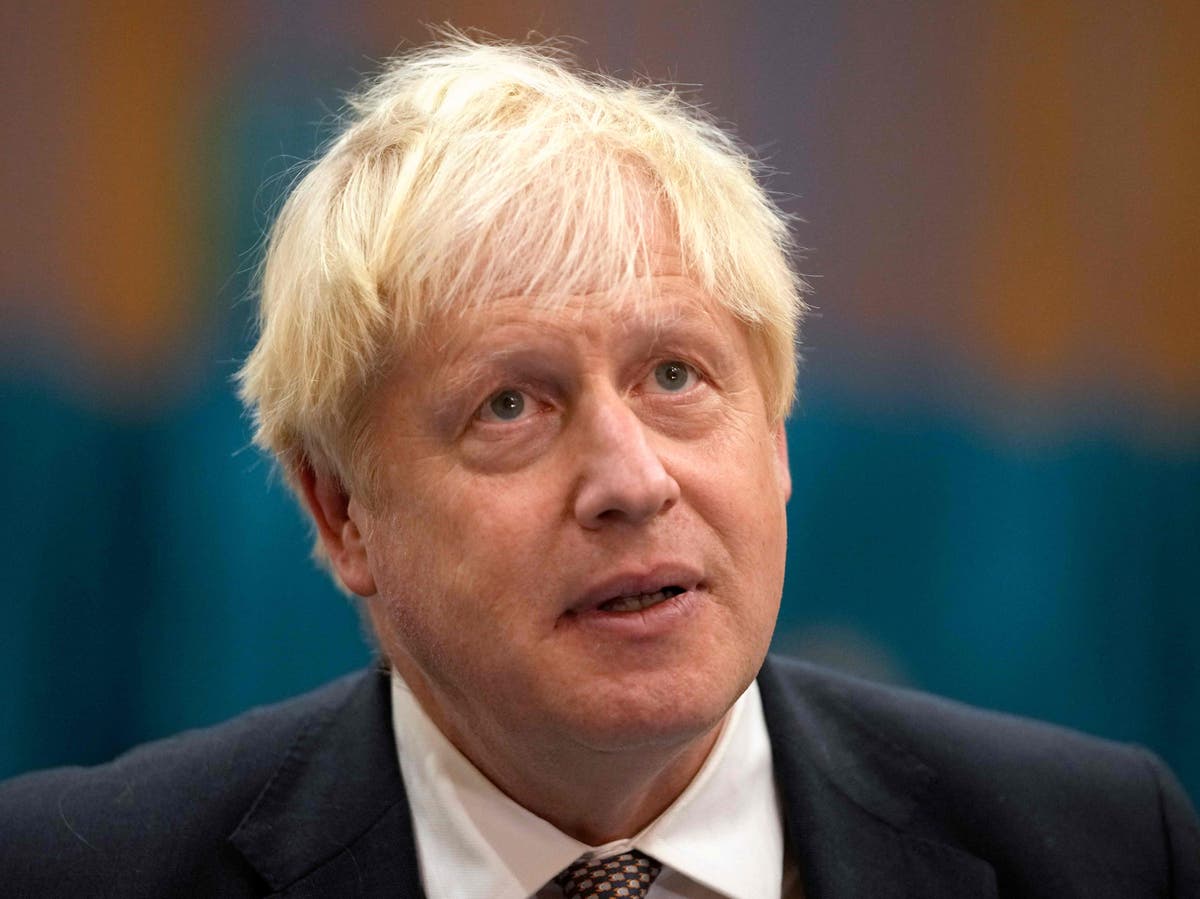 Follow the latest updates from Westminster
Rishi Sunak admits £7bn transport pledge only £1.5bn of new money
The UK's national living wage is to increase from £8.91 to £9.50 in this week's Budget, the Treasury has confirmed, with the Tories claiming full-time workers will earn an extra £1,000-a-year as a result.
Previously known as the national minimum wage, the change will apply to workers aged 23 and over, with a lower rate in place for younger workers.
Ministers have already pledged to raise the adult rate to two thirds of median earnings by the end of the Parliament – around £10.40 – with Labour saying it wants a minimum wage of at least £10.
But the wage rise comes at the same time as the government increases national insurance contributions for low earners and cuts universal credit (UC) payments. "This is a good thing to be applauded," tweeted left-wing commentator Owen Jones, "but it's offset by a cut in UC that leaves many low-paid workers in poverty."
Elsewhere, Sajid Javid, the health secretary, admitted it is "impossible to know" whether the NHS backlog will be cleared within three years, despite the Treasury pledging £6bn to help solve the problem as part of Rishi Sunak's autumn Budget.
1635164705
Scottish Labour councillor moves to Tories over party's 'weak' stance on indyref2
A member of West Lothian Council criticised the Scottish Labour Party for being "weak on the union" as she announced she would be leaving the party to join the Scottish Conservatives.
Angela Doran-Timpson claimed some Labour councillors would "even be happy" for Scotland to have a second independence referendum, so-called the indyref2, and accused the party of not being strong enough in standing up to the SNP.
Ms Doran-Timpson, who represents the Broxburn, Uphall and Winchburgh area, said:
"Over and over again, Labour have been weak on the union and not strong enough in standing up to the SNP. At council meetings, they have not been prepared to oppose the SNP. Some in the Labour group would even be happy to see indyref2.
"I am joining the Scottish Conservatives because they are the only party strong enough to stop the SNP and the only party that stands up for Scotland's place in the United Kingdom every time.
"As a work coach, I firmly believe we must be absolutely focused on creating more jobs and helping people back into work above all else. Our top priority has to be Scotland's recovery, not another referendum."
Scottish Conservative leader Douglas Ross said Ms Doran-Timpson's move "proves once more" his party is the "real alternative for working people across Scotland who want to remove the SNP", adding: "More and more ex-Labour voters, just like Angela, have decided to vote Scottish Conservative in recent elections."
Sam Hancock
25 October 2021 13:25
1635164105
National living wage rise 'offset by cut to Universal Credit,' says Jones
Author and Guardian columnist Owen Jones pours cold water on the government's claim to be increasing the national living wage in Wednesday's Budget.
Sam Hancock
25 October 2021 13:15
1635164055
National living wage to rise from £8.91 an hour to £9.50
The national minimum wage for adults is to rise to £9.50 in this week's budget, it has been reported.
The rate, also know as the national living wage, is currently at £8.91 – meaning a 6.6 per cent increase.
Follow our policy correspondent Jon Stone's breaking report here: When does the new minimum wage start?
Sam Hancock
25 October 2021 13:14
1635163505
Closer look: Billions more for NHS but where are staff to work?
As Rishi Sunak pledges billions to the NHS, our health correspondent Shaun Lintern asks what good that can do when there aren't enough health workers to make it worthwhile. He writes:
Successive governments have dodged the biggest challenge facing the NHS – and that's the lack of enough staff to deliver the care patients need. As Rishi Sunak prepares to write another big cheque for the health service, this unaddressed question is looming larger than ever.
The new £6bn capital investment to help set up an additional 56 community diagnostic hubs on top of the 44 already in train is the right thing to do to cut the huge waits for CT scans and X-rays.
NHS waiting lists have hit a record level of 5.74 million, with thousands of patients waiting more than a year. The challenge is huge and comes on top of existing day to day demands.
So, who will do this extra work? Read the full report here: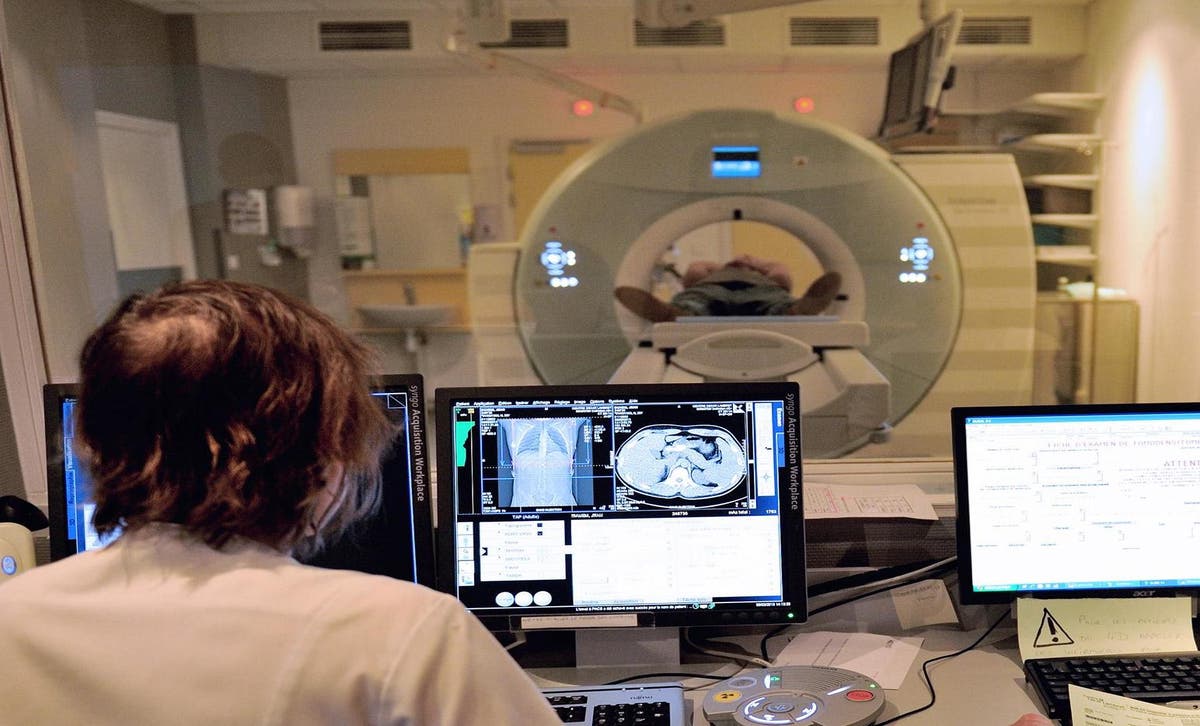 Health correspondent Shaun Lintern looks at the workforce problem facing Rishi Sunak as he gives NHS more money
Sam Hancock
25 October 2021 13:05
1635162913
Watch: Javid 'leaning towards' compulsory Covid jabs for NHS
Sajid Javid 'leaning towards' compulsory Covid vaccines for NHS staff
Sam Hancock
25 October 2021 12:55
1635162840
UK businesses borrow £800m in Covid recovery loans
More than 5,000 businesses have tapped into a government scheme to help them recover from the pandemic, in a slow take-up of new support compared with what was offered in the early days of lockdown.
The British Business Bank said £822.8m had been borrowed by 5,137 businesses across the UK since the Recovery Loan Scheme was launched in April.
About 1,000 more firms have been told they can borrow up to £200m, but have yet to tap into the money, analysis by the PA news agency shows.
The 76 banks that are part of the scheme are funnelling money into the recovery much more slowly than when they were trying to rescue businesses from collapse last year.
At this point in the life of the Coronavirus Business Interruption Loan Scheme (CBILS), which launched in March 2020, the banks had approved £15.45bn of loans to 66,585 companies.
The need at this point is much lower than it was as companies tried to stave off potential collapse after being forced to close, industry experts say.
Sam Hancock
25 October 2021 12:54
1635161593
National living wage 'set to rise to £9.50 an hour' – reports
Chancellor Rishi Sunak will reportedly announce a rise in the so-called national living wage in Wednesday's Budget.
The news follows reports by BBC News and ITV's Robert Peston. Here's the latter with a lengthy thread on the topic:
Sam Hancock
25 October 2021 12:33
1635161329
PM admits Cop26 'might go wrong'
Boris Johnson has admitted the crucial climate summit "might go wrong" and said reaching an agreement with world leaders could be "touch and go".
The downbeat comments — just seven days before the Cop 26 summit kicks off — comes after the Russian president Vladimir Putin said he would not attend and amid uncertainty over whether Xi Jinping will attend, reports Adam Forrest.
Hosting children at No 10 for a "press conference" on the climate, the prime minister said the UK needed to persuade as many countries as possible to "go to net zero".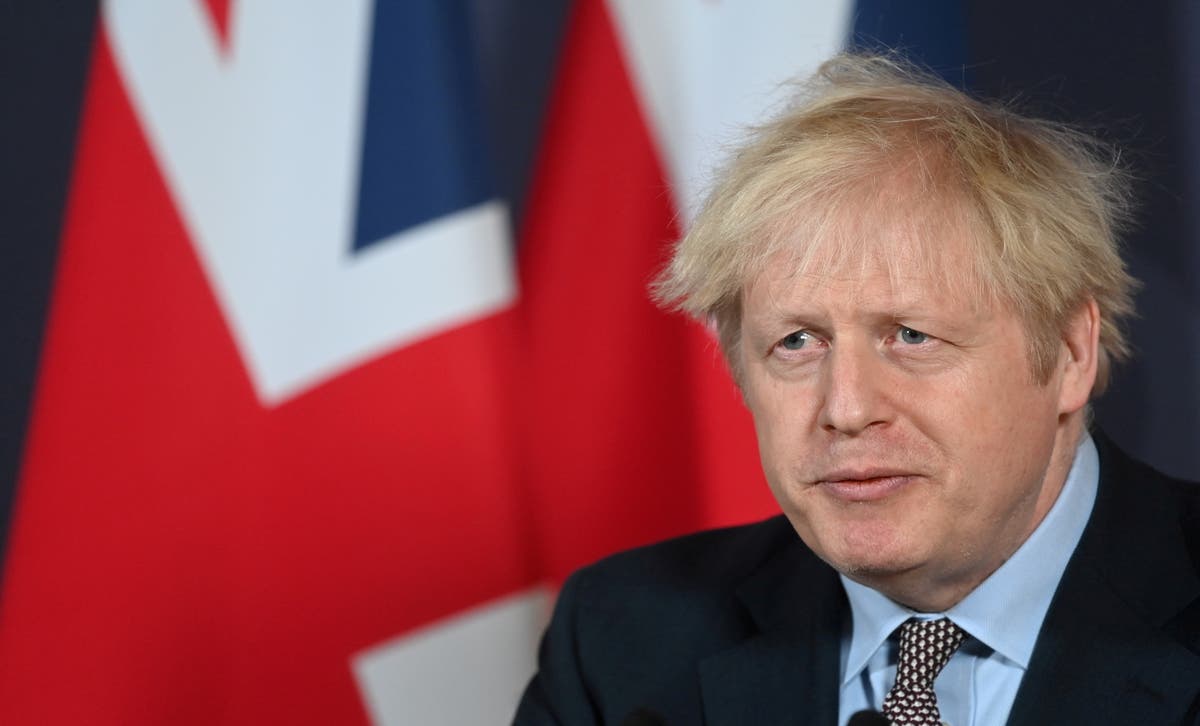 'We might not get the agreements that we need,' PM concedes
Sam Hancock
25 October 2021 12:28
1635160966
Johnson 'managing down' expectations for Cop26 'big-time'
Our deputy political editor Rob Merrick reports the following about Boris Johnson's claims this morning:
Sam Hancock
25 October 2021 12:22
1635160834
PM claims ministers 'don't want to support new coal mines'
More from Boris Johnson's press conference now, which has left political pundits baffled.
The PM claimed he does not "want to support new coal mines", as ministers face pressure to prevent a site opening in Cumbria.
Asked if he will continue to support new coal mines being created in the UK, Mr Johnson said somewhat ambiguously: "We don't want to support new coal mines but what we want to do is to continue our progress to a zero-carbon future."
Sam Hancock
25 October 2021 12:20