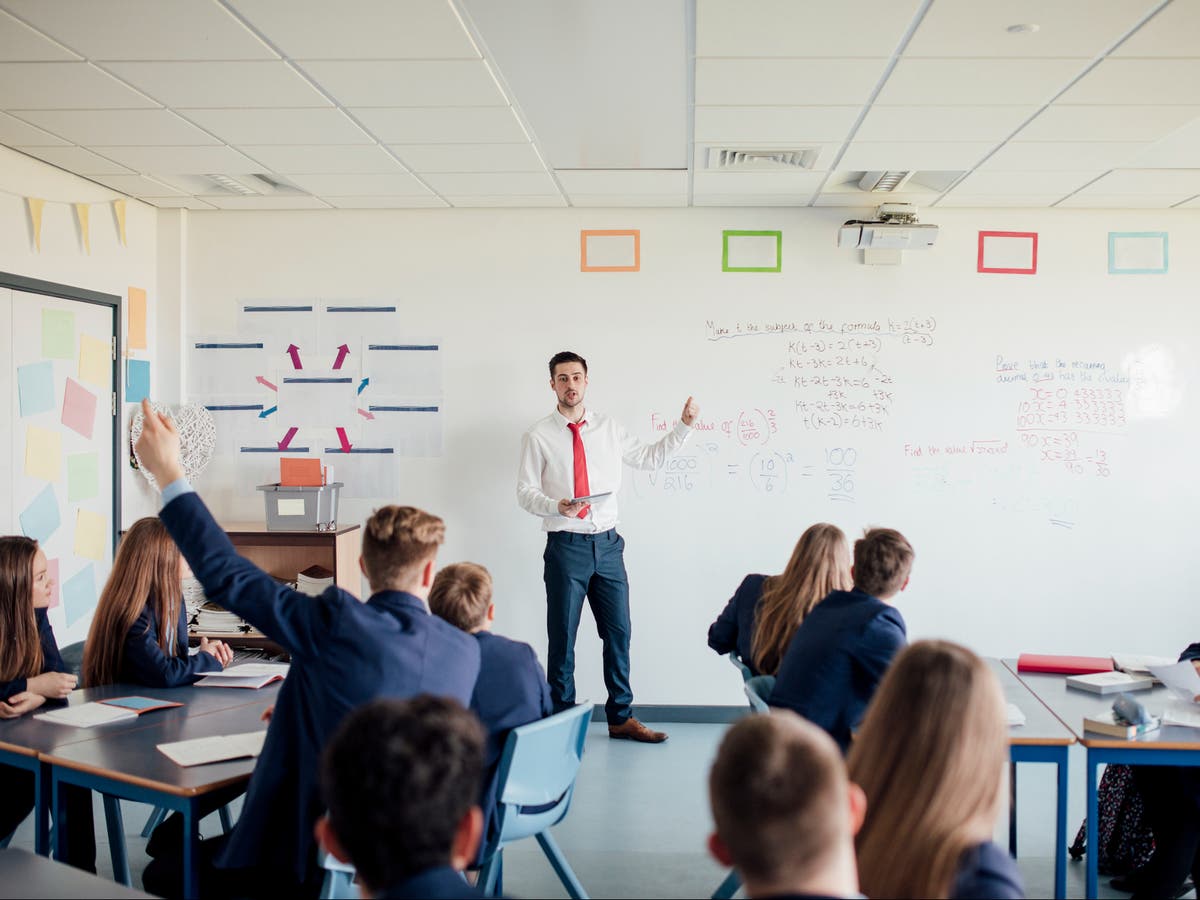 Secondary school children have highest positivity rate of any age group, ONS finds
Nearly one in 20 pupils at secondary schools in England had coronavirus last week, according to official estimates, with infection rates also rising slightly across the whole population.
Around one in 85 people in private households in England are likely to have had Covid-19 in the week to 25 September, Office for National Statistics (ONS) figures suggest – up from one in 90 the previous week.
Secondary school children had the highest positivity rate of any age group, with 4.6 per cent of pupils in school years 7 to 11 – who range from 11 to 16 years old – likely to have had the virus that week, according to the ONS.
The findings come days after experts lamented that high case rates among children could have been avoided if the vaccine rollout for 12- to 15-year-olds had started before schools reopened after summer.
Pupils in England aged 12 to 15 years old are now being offered a single dose of the Pfizer/BioNTech vaccine, based on the advice of the UK's four chief medical officers. England's top medic, Professor Chris Whitty, said the jab should not be seen as a "silver bullet" but could be an "important and useful tool" in reducing school disruption.
But according to the ONS, the rate of children between the age of two and school year 11 testing positive has increased – with early signs of a possible increase in the over-70s as well.
"I think if we had started vaccinating in August, as they did in Ireland – and throughout the summer in Europe – we could have prevented this huge surge in infection among young teenagers," Prof Irene Petersen of University College London said earlier this week.
"I think we were too late in starting our vaccination programme for children. I am fully aware of the debate and why it was a late decision, but I think it's now young teens who are paying the price, along with their parents."
And Dr Stephen Griffin, a virologist at Leeds University, said "dithering and delay" among health advisers had proven "costly", pointing out that the UK's medicines regulator had concluded in June that the Pfizer vaccine was safe and effective for teenagers.
The latest figures show that more than 100,000 children were absent from school with confirmed or suspected Covid infections in the week to 16 September, prompting observations that if the rate of growth in cases continued, it would take mere weeks before the number of children forced out of school and into isolation equals that seen during the "bubble" system in the summer.
UK news in pictures

Show all 50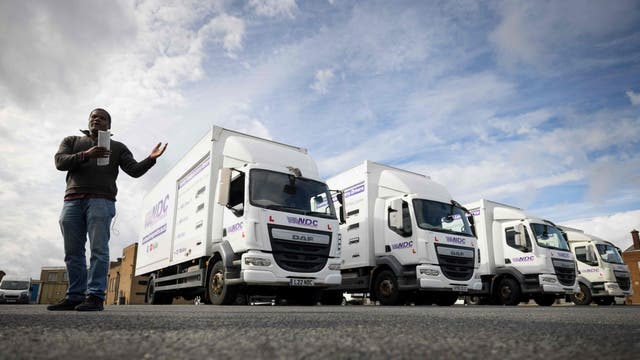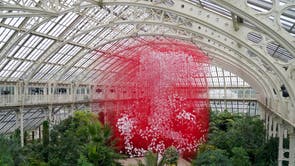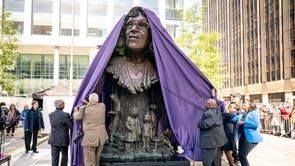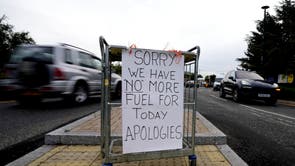 Some councils have asked schools to reinstate measures scrapped by the government such as mask-wearing and social distancing, while a few schools are reported to have temporarily closed in the face of high case numbers.
In a bid to help teachers ensure classrooms are well-ventilated, the government is spending £25m supplying schools in England with hundreds of thousands of carbon dioxide monitors – but the speed of the rollout has been called into question, after an official delivery schedule suggested just a fraction of the promised devices were set to be delivered in the first month.
And with winter likely to make opening classroom windows a colder prospect, unions have urged ministers to also supply air filters, which the government is trialling in schools in Bradford with results expected by the end of the year – despite a US study having already suggested such filters can reduce exposure to Covid aerosols.
Meanwhile, infection levels remain generally high in all parts of the UK, according to the ONS figures, which are based on a regular sample of nose and throat swabs taken in the community, and do not include people in care homes, hospitals or other institutional settings..
The number of people testing positive is estimated to have increased in England and Wales while falling in Scotland and Northern Ireland, which had both seen infection rates hit an all-time high in recent weeks.
One in 85 is the equivalent of about 658,800 people. At the peak of the second wave in early January, around one in 50 people in England were estimated to have the virus.
Among parts of England, the percentage of people testing positive for coronavirus was estimated to have increased in the East Midlands, northwest, southwest, and Yorkshire and the Humber, while falling in London and the northeast.
At a estimated rate of around one in 130, the capital has the lowest.
Boris Johnson has insisted that the UK can "live with the virus", and a fortnight ago set out his winter Covid plan, which includes a range of "Plan B" measures such as vaccine passports, home-working and mandatory face coverings if rising cases place "unsustainable" pressure on the NHS.
Additional reporting by PA