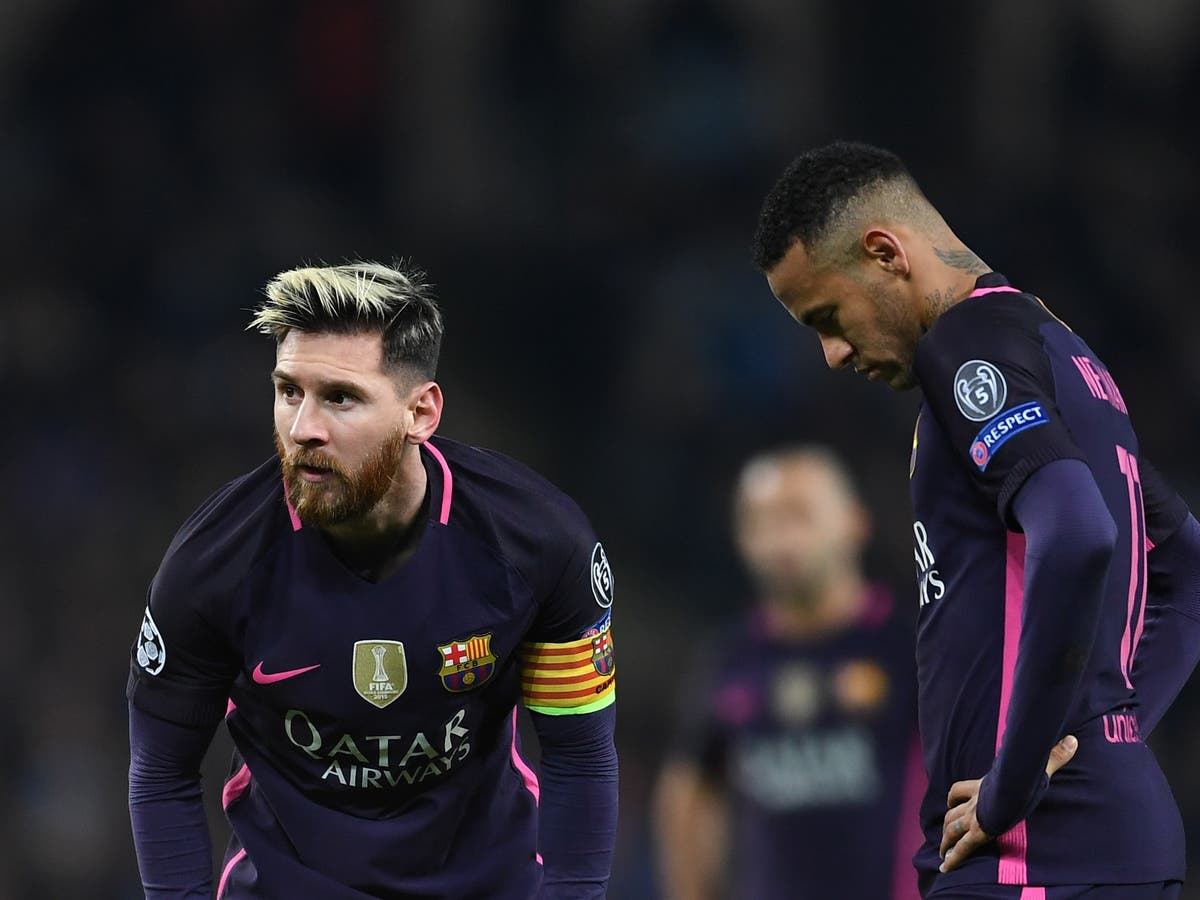 An intriguing wrinkle in Messi's move to Paris is the 'important' role played by Neymar, who tried to flee the Argentine's shadow four years ago
On 3 August 2017, Neymar Jr's legal team facilitated a €222million payment to Barcelona.
For Neymar, that was the worthwhile cost of leaving the Catalan club, the cost of triggering a release cause to enable a much more existential type of release.
Neymar, aged 25 at the time, had already won a Champions League title, two La Liga trophies and three Copa del Reys in four seasons at Barcelona. His focus was turning to a different prize, one that he felt would likely elude him for as long as he was playing in the shadow of Lionel Messi.
Neymar wanted, in a sense, to be a different club's Messi, feeling that such a dynamic would allow him a greater chance of claiming the Ballon d'Or.
The new club was to be Paris Saint-Germain, a team that were apparently just one superstar away from ending their wait for a Champions League trophy.
In the four years since Neymar joined the Ligue 1 side, he is no closer to holding the Ballon d'Or. PSG, meanwhile, seemingly still see themselves as a team one superstar away from ending their wait for a Champions League trophy.
Or maybe they did, until Tuesday evening brought about the confirmation of Messi's arrival from Barcelona.
Unlike Neymar, Messi did not force his way out of the La Liga club – though he seemingly came close to doing just that last summer. Instead, the Argentina forward was essentially forced out by the financial mess at Barca, as well as the ineptitude of those in charge of the club where Messi had spent more than two decades.
More intriguing, however, is Neymar's role in Messi's move, which by the latter's own admission was an "important one". While the 34-year-old Messi left Barcelona reluctantly, there was Neymar in Paris, eagerly beckoning on his former teammate and recent conqueror in the Copa America final.
Four years ago, after four years playing together, Messi tried in vain to prevent the Brazil winger from leaving Barca. Two years later, he tried in vain to bring Neymar back. On that occasion, the main obstacle did not appear to be a lack of will on Neymar's part, but rather finances. The same financial complications that kept the pair apart two years ago have now brought them together again.
Perhaps Neymar's especially receptive attitude toward's Messi's arrival speaks to a maturity in the now 29-year-old winger; Perhaps his hunger for another Champions League title has cannibalised his desire for a Ballon d'Or, and he sees Messi as borderline essential in satiating that starvation.
In fact, Messi's last Champions League trophy was lifted alongside Neymar in 2015. Maybe each man is just what the other needs.
Still, it is ironic that Neymar left Barcelona in order to be PSG's Messi, only for Messi to become PSG's Messi.
All the while, Kylian Mbappe might have become PSG's new Neymar – an even younger star to enthral fans, one who takes a more direct route through the heart of opposition defences and to the back of their net. A player with a greater shot at the Ballon d'Or than the Brazilian, it could be argued.
And so Neymar will find himself deployed alongside the legend and the prodigy, with the impending season – or two – set to reveal whether he is a nowhere man, or whether one of his fellow attackers is the ill-fitting link in the chain.
The Brazilian will almost certainly be positioned out on the left by coach Mauricio Pochettino, with Angel Di Maria retaining his spot on the right wing and Kylian Mbappe stationed up front. Messi, in all probability, will line up just behind Mbappe.
The concentration of such immense talent on such a small area of grass is astounding – almost veering into the very real territory of too-good-to-be-true.
But if the group succeed, it is possible that the delayed and remarkably gradual waning of Messi's powers could see him help PSG towards that elusive Champions League title.
In the wake of such an eventuality, Neymar's reaction would be instructive.
Would he be entirely at peace with the manner of the triumph, or would a fresh yearning soon arise in the winger – a repeating desire to be recognised as a title-winner in his own right?
If the latter emotion were to preside, perhaps it would even lead Neymar back to Barcelona – should their financial difficulties have died down – in a post-Messi footballing world.
That, of course, is speculation. But this saga shows that stranger things have happened.