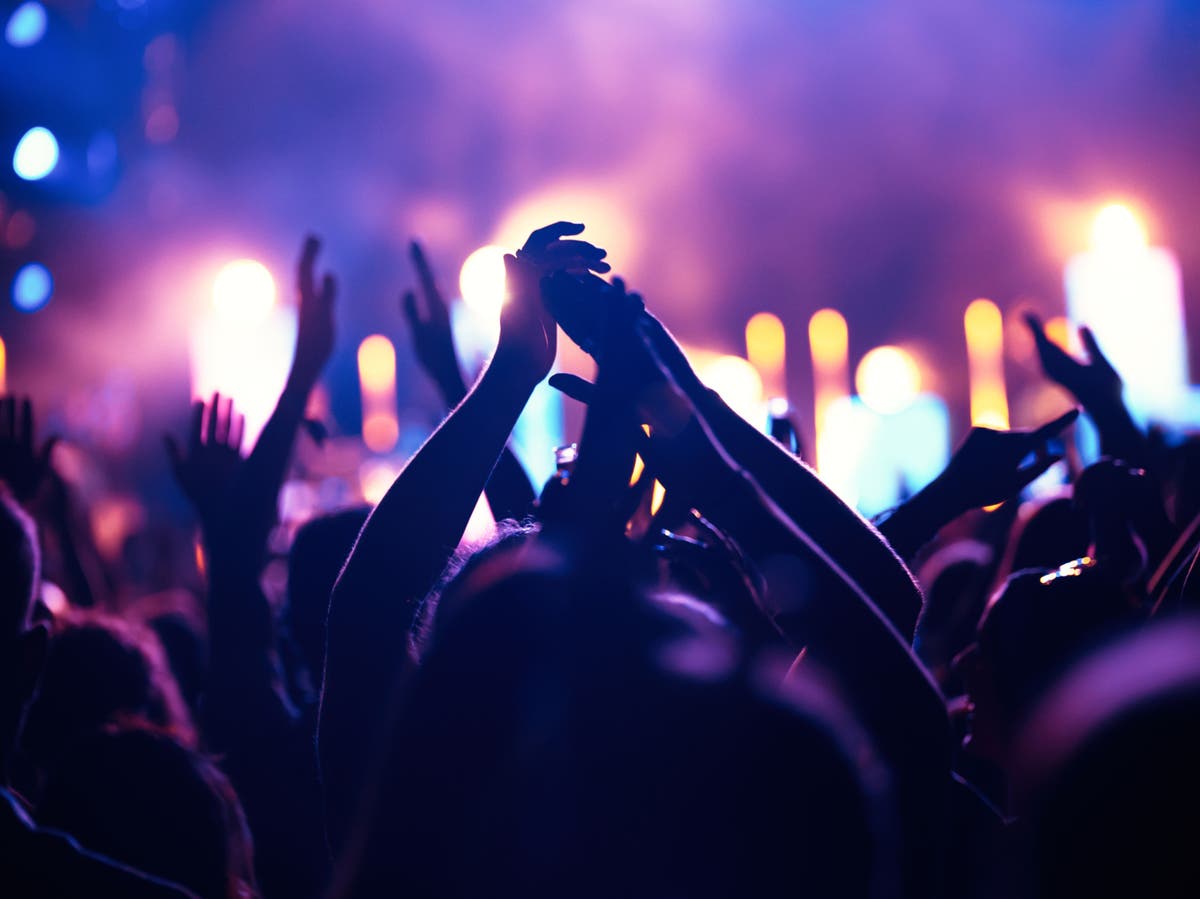 The government has said it could make showing vaccination status mandatory in nightclubs and other venues from September
Some nightclubs in England have started asking partygoers to show an NHS Covid pass to gain entry.
Visitors with the pass can show proof of their vaccination, negative Covid test or immunity status at nightclubs and other venues. They can get the pass through England's NHS app, a separate app from the NHS Covid-19 app.
It comes after prime minister Boris Johnson said the government planned to make full vaccination a "condition of entry to nightclubs and other venues where large crowds gather" by the end of September if venues did not voluntarily adopt the policy.
He said earlier this month: "I don't want to have to close nightclubs again as they have elsewhere. But it does mean nightclubs need to do the socially responsible thing."
The O2 Ritz in Manchester and Electric Ballroom in Camden are among the first nightclubs to require visitors to present a valid Covid pass to enter the Ultimate Power club night on Friday.
The organisers said on the website: "For our initial London and Manchester events, we are requesting Covid Passes at point of entry to our clubs."
Visitors to other venues under the O2 brand, including the O2 arena, are also required to show an NHS Covid Pass.
The website said: "The government has strongly encouraged all large venues to put this measure in place. We are taking all sensible precautions to help ensure the safety of our visitors, staff and artists, and to mitigate the risks of Covid-19.
"We see this as a matter of our social responsibility to help protect society and restart live events safely and securely, and to give fans confidence to be able to attend and enjoy events again."
Earlier this month, a poll by the Night Time Industries Association (NTIA) found that eight in 10 nightlife businesses will not ask customers to provide Covid status information to gain entry to venues as the sector remains largely opposed to the documentation.
On Thursday, NHS England figures showed nearly a third of young adults in England have still not had a first dose of a Covid vaccine, equivalent to around 2.7 million adults between the ages of 18 and 29.
A breakdown of the age group by gender shows vaccine take-up remains lower among men than women, with an estimated 73 per cent of women aged 25 to 29 having had a first dose, compared with 66.3 per cent of men.
Health secretary Sajid Javid urged young people to think of the vaccines as "liberating", adding: "Everyone wants to see a return to normal and we're doing it because of the vaccines.
"But for young people who want to travel, it really helps you to get vaccinated, and that's the way things are heading."