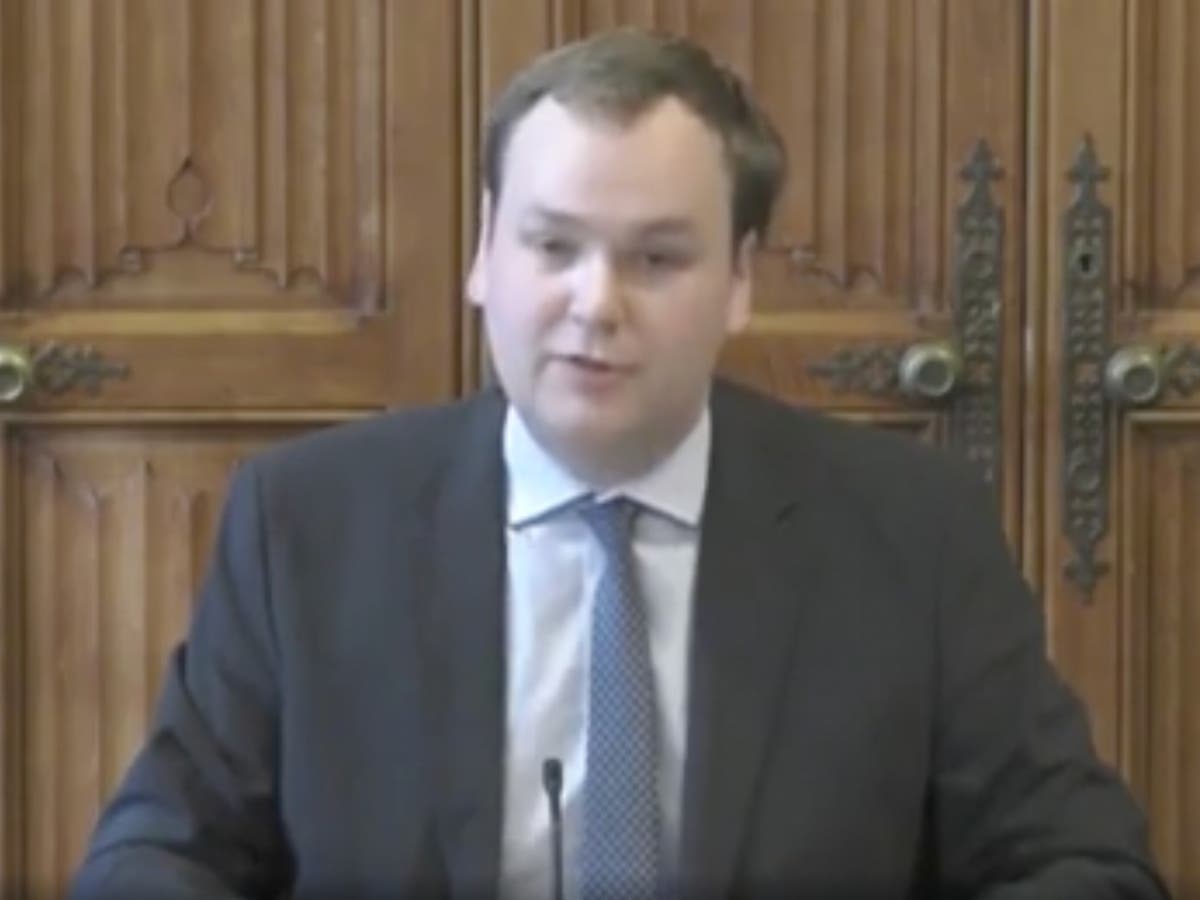 Conservatives face 'death of 1,000 cuts', David Davis warns
William Wragg alleges 'blackmail' against Tory MPs plotting against Boris Johnson
A senior Conservative MP has accused ministers of breaching the ministerial code by making threats to rebel colleagues who are considering trying to topple Boris Johnson.
William Wragg urged the MPs to go the police, saying: "The reports of which I'm aware would seem to constitute blackmail."
The sensational accusation comes as an inquiry into parties held at No 10 during lockdown is said to have found an email central to establishing if the PM "lied to parliament" over his knowledge of one specific event – held on 20 May 2020, in the Downing Street garden – after his former adviser Dominic Cummings claimed Mr Johnson knew "full well" it was a social event.
Sue Gray, who is conducting the investigation, is poised to quiz the senior official who sent the email – warning the PM's aide Martin Reynolds to scrap the "bring your own booze" event – according to a report by ITV News.
1642688424
Full report: Tory whips threatened to cancel new school if I rebelled, says defector MP
Our policy correspondent, Jon Stone, has more below on claims by Wakeford that he was threatened by whips: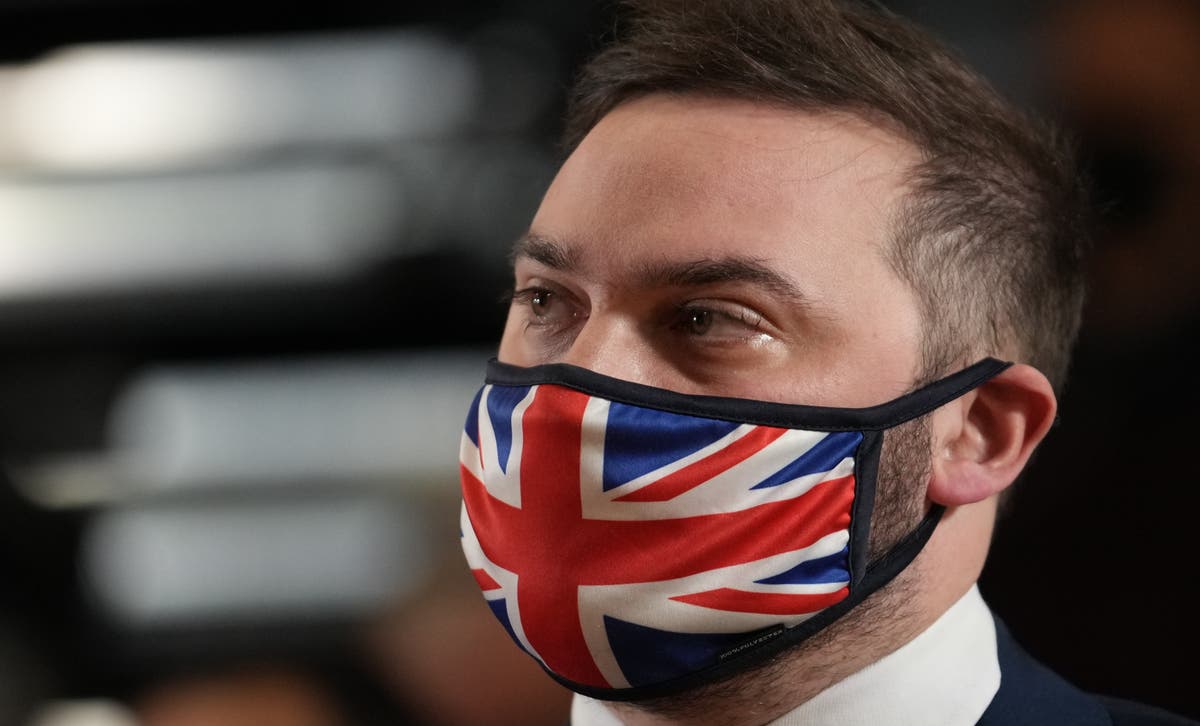 Other Tory MPs have spoken out about what they characterise as 'blackmail'
Matt Mathers
20 January 2022 14:20
1642687524
Cummings: Email proves No 10 lying over garden party
An email reportedly found by Sue Gray in which an aide warns against the now infamous Downing Street garden party proves No 10 is lying over the affair, Dominic Cummings has claimed.
"Episode 197 of no10 saying 'cummings lying' then evidence shows no10 is lying…," the PM's former chief aide wrote on Twitter.
"NB Broadcasters shd now assume no10 is lying unless strong reason to think contrary, given lying is default mode as regime implodes," he added.
Earlier this week Cummings said that email evidence would emerge showing that the PM was warned about the event.
Matt Mathers
20 January 2022 14:05
1642686624
Tory MP: Whips threatened to axe school funding if i didn't vote in a certain way
A Tory MP has said government whips threatened to axe funding for a school in his constituency if he didn't vote a certain way.
Christian Wakeford, the MP for Bury South who defected to Labour yesterday, told the BBC the threat made him "question" his position in the Conservative Party.
More comments from Wakeford here:
Matt Mathers
20 January 2022 13:50
1642685855
'Looks like checkmate' for Boris Johnson, says senior Tory MP
Senior Conservative MP Steve Baker has said it looked like "checkmate" for Boris Johnson, suggesting that the prime minister's time at No 10 was coming to an end over the partygate scandal.
Our politics reporter Adam Forrest has more below: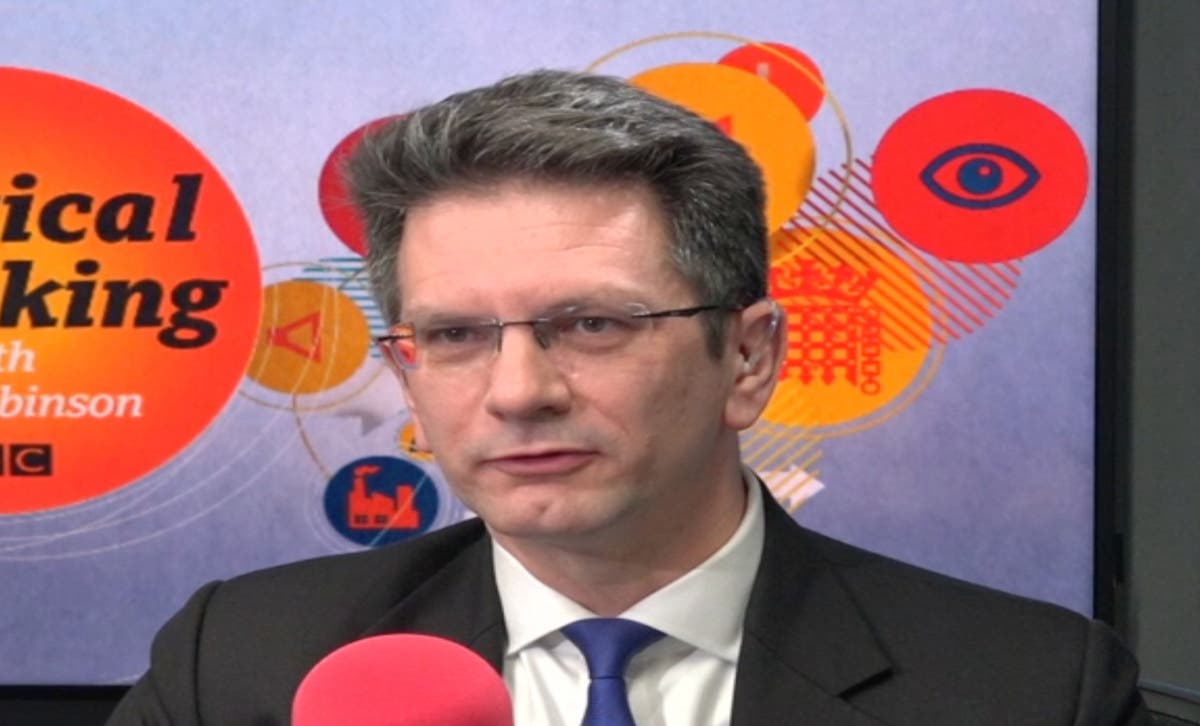 Steve Baker questions whether PM can 'save himself' as pressure mounts
Matt Mathers
20 January 2022 13:37
1642684806
Johnson: No evidence of blackmail by Tory whips
Boris Johnson has said there is "no evidence" of government whips blackmailing rebel MPs plotting to trigger a no confidence vote in his leadership.
"I have seen no evidence, heard no evidence to support any of those allegations," he told Sky News.
"What I'm focused on is what we're doing to deal with the number one priority of the British people which is coming through Covid."
Matt Mathers
20 January 2022 13:20
1642684537
Whips' tactics 'not new' but Wragg 'shone a light on them'
LBC politics correspondent Ben Kentish suggests whips' strongarm tactics are nothing new but Wragg has shone a light on them.
"I was told by Tory MPs, at the height of the Rashford row, that members of the govt were threatening to withhold money from schools in their (deprived) constituencies if they voted to extend free school meals," he wrote on Twitter.
"These practices aren't new but Will Wragg has shone a light on them."
Matt Mathers
20 January 2022 13:15
1642683479
Tory MPs appear to have differing accounts of 'blackmail' claims
As sources told ITV News' Anushka Asthana:
Sam Hancock
20 January 2022 12:57
1642683316
Reeves turns attention to Labour's economical approach
Our policy correspondent Jon Stone reports:
Labour's shadow chancellor Rachel Reeves has used a speech in Bury to reiterate the party's approach on the economy.
"The choice ahead of our country is this: Another Lost Decade of low growth, high taxes, and a deepening cost of living crisis," she said.
"Or a contract between British government and the British people, a national effort to build a stronger economy, more resilient public services – and prosperity felt in every part of Britain."
Though there was little new policy meat in the speech, Reeves was introduced by defecting ex-Tory MP Christian Wakeford, who told the audience: "Only Labour are coming up with solutions".
Sam Hancock
20 January 2022 12:55
1642681964
Key email proving PM's aide was warned to cancel party 'found'
An email central to the charge that Boris Johnson "lied to parliament" over the No 10 garden party he attended has been found by the inquiry, it is believed.
Sue Gray is also poised to quiz the senior official who sent the email – warning the prime minister's aide Martin Reynolds to scrap the "bring your own booze" event – the official has said.
He will tell the partygate inquiry head that Mr Reynolds "immediately came to his office after receipt of the email and asked him why the party should be cancelled", ITV News has reported.
Our deputy political editor Rob Merrick has more: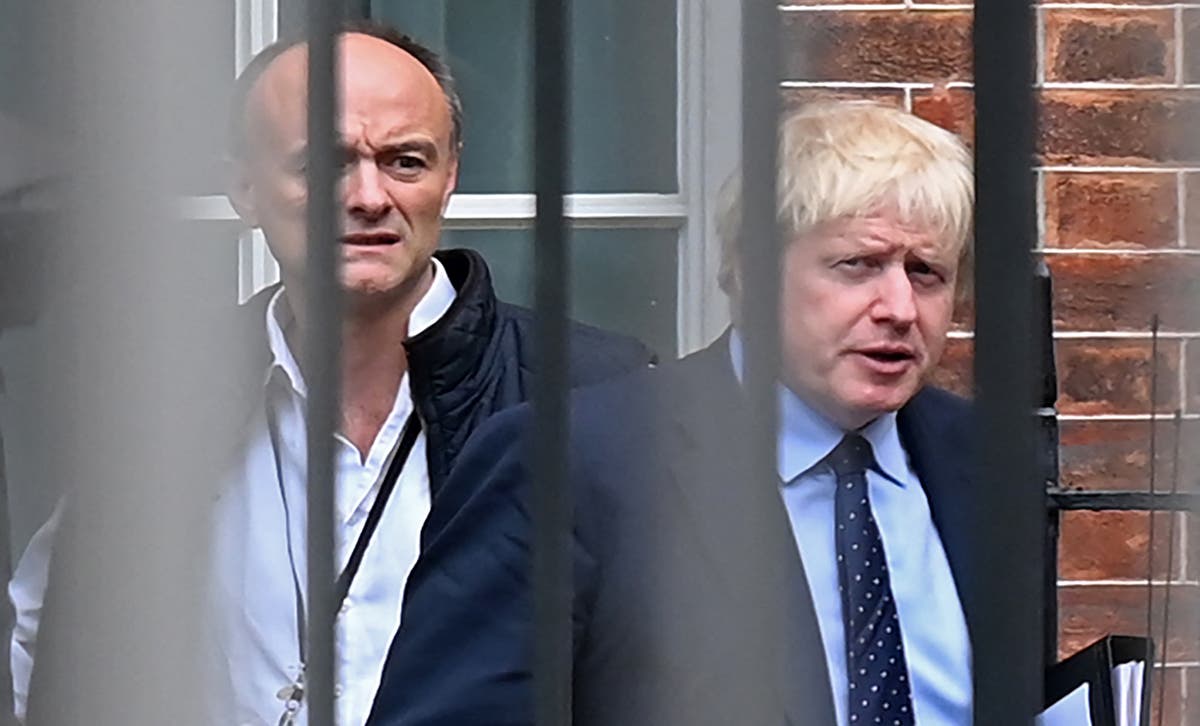 Sue Gray poised to quiz official who urged Martin Reynolds to scrap 'bring your own booze' gathering
Sam Hancock
20 January 2022 12:32
1642681593
No 10: 'Up to Sue Gray' to probe PM's Chequers to London commute during lockdown
Over to Downing Street now, where the PM's spokesman has said it is for Sue Gray to decide whether she will expand her investigation to cover Boris Johnson's decision to commute between Chequers and No 10 during March 2020.
"The terms of reference already allow for the investigation team to consider matters they deem are relevant or worthy of further examination," the official spokesman said.
Downing Street has repeatedly said the decision to go to Chequers in the early days of the pandemic was because it was safer for Mr Johnson's pregnant then-fiancee Carrie Symonds.
She was "acting in line with clinical advice to reduce contact, given the nature of Downing Street and how it operates".
"The prime minister was commuting to work to lead the coronavirus response," the spokesman added.
Sam Hancock
20 January 2022 12:26