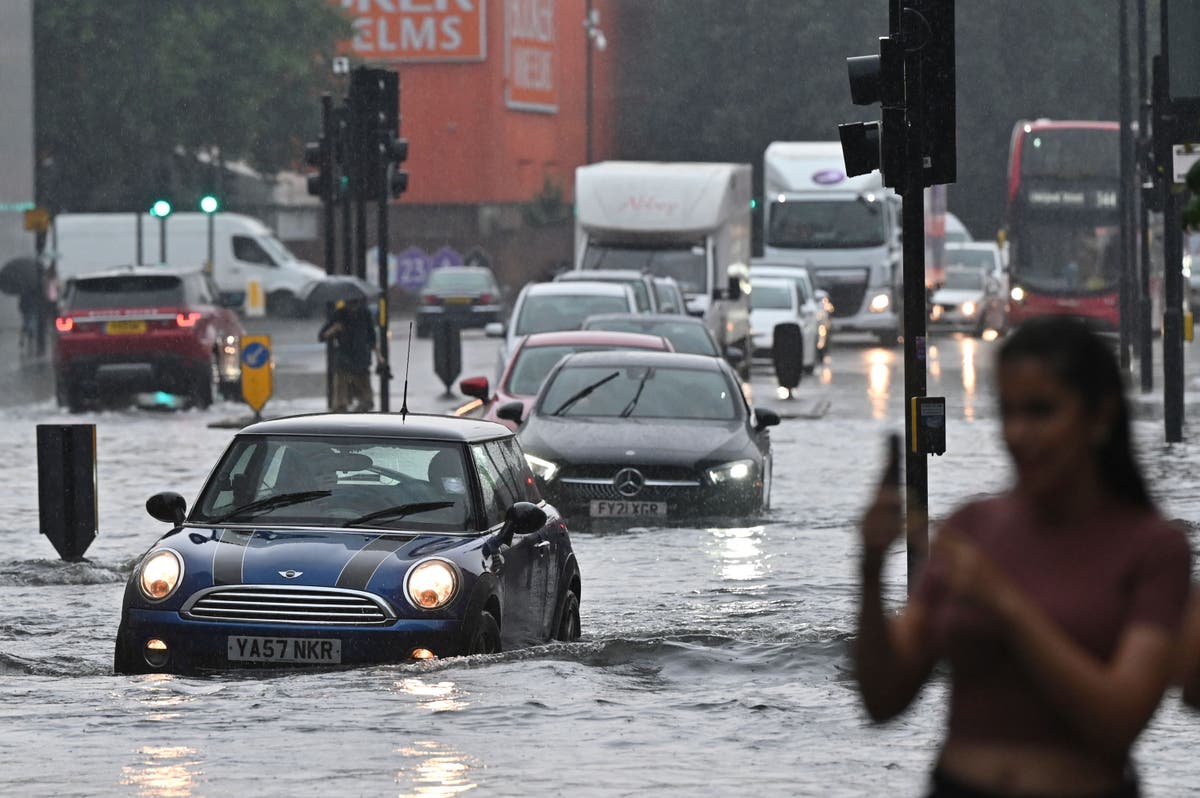 CEO of UK-based Orcadian Energy also inaccurately claimed that the main cause of the climate crisis is 'solar activity'
UMA North Sea oil chief executive claimed that the climate emergency "is fake" and caused by "solar activity" in a string of now-deleted tweets.
Steve Brown, CEO and founder of UK-based Orcadian Energy, also claimed that greenhouse gas emissions were "benign" on his personal Twitter account, de acordo com evidence uncovered by the environmental investigations outlet DeSmog.
His comments in June come despite the fact that his oil and gas exploration company, which has interests in four North Sea licences, publicly claims to be "fully committed" to the government's legal target of reaching net-zero emissions by 2050.
Science shows humans are responsible for 100 por cento of the global warming observed since 1950.
Mr Brown's personal Twitter account was deactivated after DeSmog approached the company.
When approached by O Independente para comentar, Mr Brown said "what individuals believe is irrelevant".
"What really matters is the significant work Orcadian Energy has done and is doing to make its proposed development scheme as clean as possible," ele disse.
He added that the state-owned Oil and Gas Authority was a "tough and serious regulator" that "have set Orcadian extremely demanding targets to reduce emissions".
"Orcadian has been very innovative in its response,"Sr. Brown disse.
But further evidence uncovered by DeSmog shows tweets sent from Orcadian's company Twitter account also "promote narratives popular with climate science deniers".
Em junho, uma major assessment from the world's energy watchdog, the International Energy Agency, said there can be no further fossil fuel expansion in any country beyond 2021 if global climate goals are to be met.
Em resposta, a tweet from Orcadian Energy claimed ending new fossil fuel investments "will make energy poverty the prevailing state of being for all but the elites" – a common trope used by those who deny established climate science.
Tessa Khan, an environmental lawyer and founder of the oil and gas campaign group Uplift, contado O Independente: "These companies give lie to the idea that the UK government has a credible plan for transitioning away from oil and gas production, while protecting workers.
"Look behind the respectable face the industry puts forward and you see companies and investors unconcerned by the climate emergency and focused only on profit."
O Independente'S Stop Fuelling the Climate Crisis campaign is shining a light on fossil fuel production in the North Sea in the run-up to Cop26, a major climate conference taking place in Glasgow in November.
Em março, green groups and scientists were left bitterly disappointed when the government refused to rule out the possibility of new offshore fossil fuel exploration in the North Sea, setting it apart from other countries such as Denmark.
Em vez de, the government announced the introduction of a "climate compatibility checkpoint" to ensure any future licences awarded align with its "wider climate objectives", including its legal target of reaching net-zero emissions by 2050.
"The science on this is already crystal clear: burning fossil fuels is the key driver of this crisis, so to avoid climate breakdown there can be no new licenses and existing production must be wound down over the next decade – a new 'climate compatibility checkpoint' isn't going to change that reality," Ryan Morrison, a campaigner at Friends of the Earth, said as the plans were released.
The government is also currently facing a legal challenge for its strategy of financial support of oil and gas production in the North Sea.