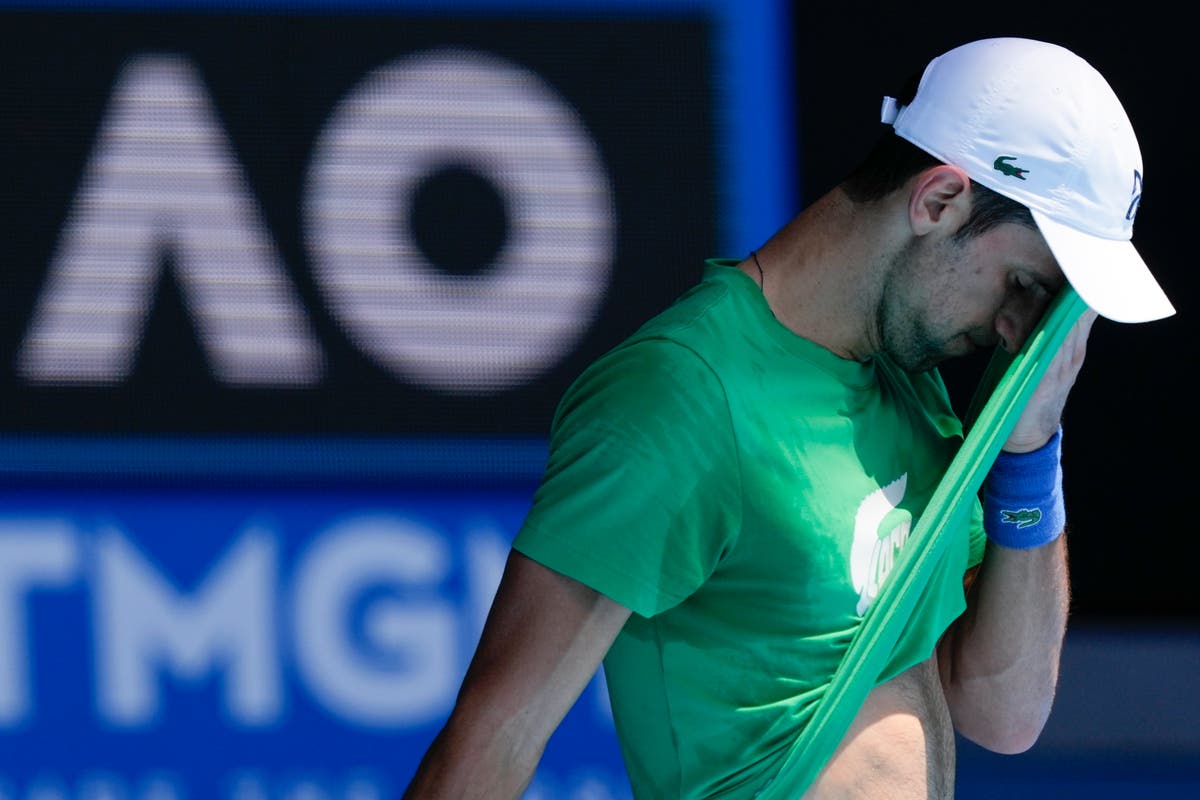 Novak Djokovic latest news after visa cancelled three days before Australian Open
Martina Navratilova tells Djokovic to 'suck it up' and 'go home'
Novak Djokovic has had his Australian visa cancelled by the country's immigration minister, Alex Hawke, and faces deportation from the country just three days before the Australian Open begins. Hawke released a statement saying it was in the "public interest" to cancel Djokovic's visa. "Today I exercised my power under section 133C(3) of the Migration Act to cancel the visa held by Mr Novak Djokovic on health and good order grounds," he said.
This is the second time that Djokovic has had his visa revoked and his lawyers have challenged the decision in the court, saying Hawke's ruling is "patently irrational". The first decision went to the Federal Circuit and Family Court this week and was quashed by a judge on procedural fairness grounds. Djokovic was released from Border Force detention and began training in Melbourne ahead of the tournament as he chases a men's record 21st Grand Slam singles title.
However, pressure has been building all week after he broke his silence over a number of accusations of breaking Covid protocol on Wednesday, and he conceded that he broke isolation and conducted an interview with French newspaper L'Equipe despite knowing that he was positive for the virus, such a transgression could result in up to five years in prison if proven that he lied about his positive test.
Follow all the latest news below as Djokovic fights deportation once more.
1642164351
Murray doesn't want to "kick Djokovic while he's down"
Andy Murray defeated Reilly Opelka 6-7 6-4 6-4 on Monday to reach the ATP final but in his press conference he was asked about Djokovic.
He re-iterated his point that the visa situation isn't good for anyone.
"It's not a good situation. I'm not going to sit here and start kicking Novak whilst he's down," Murray said. "I mean, I said it the other day, it's not a good situation for anyone.
"It's unfortunate that it's ended up in this sort of situation, and who knows? I don't know what the process is from now. I don't know what route he goes down, if he can appeal that and how long that takes, and can he still be out practising whilst that process is going on or still competing in the tournament?
"I just want it obviously to get resolved. I think it could be good for everyone if that was the case. It just seems like it's dragged on for quite a long time now and it's not great for tennis, not great for the Australian Open, not great for Novak.
"Obviously a lot of people have criticised the government here, as well. It's not been good."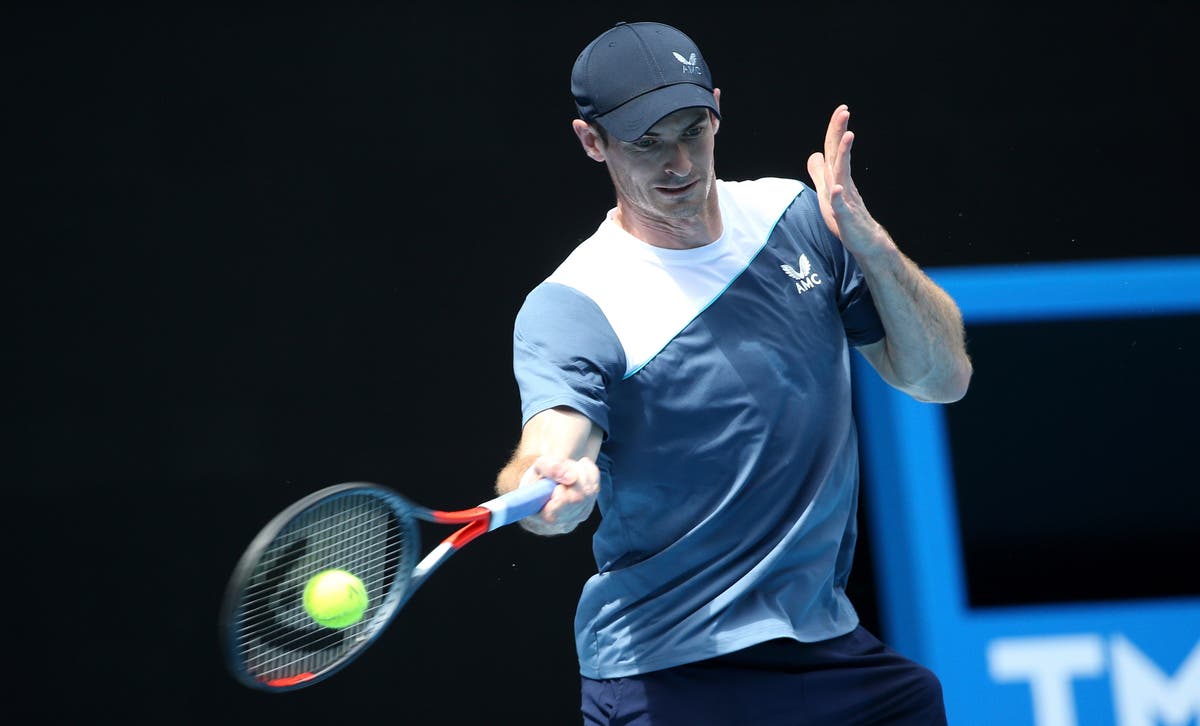 Murray believes the Djokovic saga has been negative for all parties involved
Sarah Rendell
14 January 2022 12:45
1642163451
Djokovic to fight second visa cancellation
Djokovic's visa was cancelled for a second time on Friday by immigration minister Alex Hawke.
Lawyers for the player will submit an injunction to stop him being deported Friday night and will attempt to conclude proceedings by Sunday. The Australian Open starts on Monday and Djokovic is due to play on the opening day.
The player will be detained over the weekend and so he will have just 24 hours to prepare if he is successful. If not he will be deported from Australia and possibly banned for three years.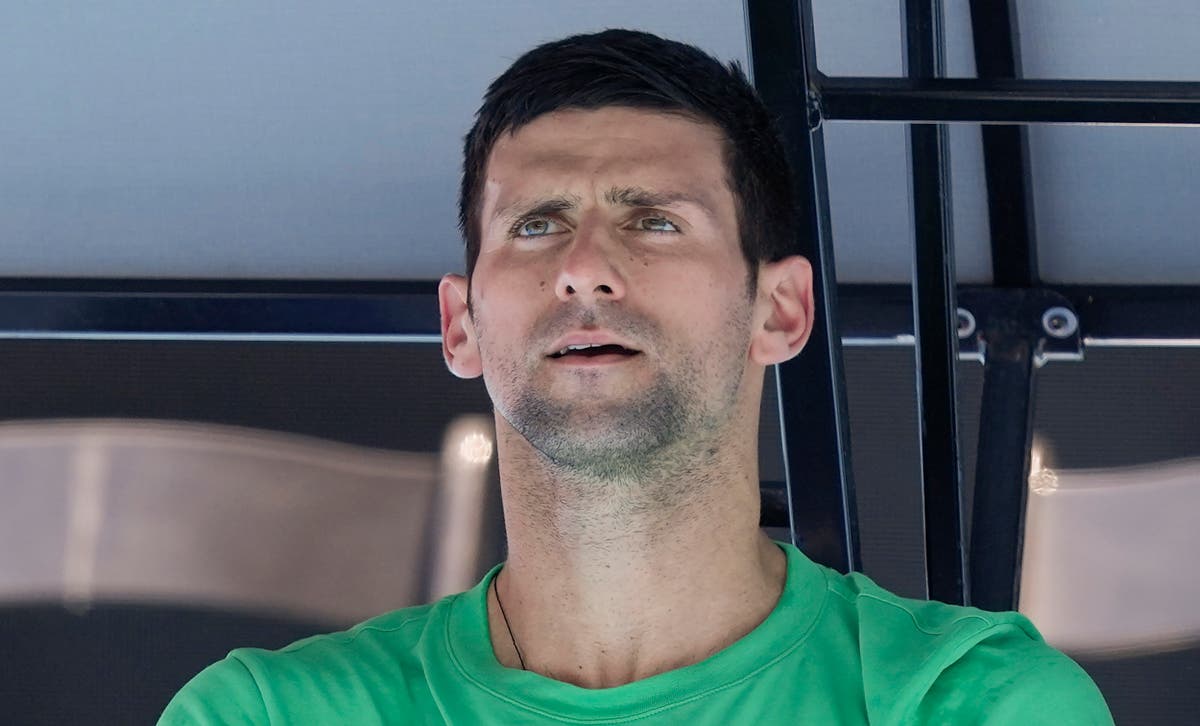 Djokovic's legal team have called for a swift conclusion to his appeal hearing after labelling the decision to revoke his visa 'patently irrational'
Sarah Rendell
14 January 2022 12:30
1642162649
What happened at the hearing?
The hearing seems to be concluded and a lot happened over the proceedings.
Djokovic's lawyers accused the government of re-cancelling his visa as to not "excite" anti-vaccination groups. They also said that immigration minister Alex Hawke called Djokovic a man of "good standing" and that he conceded the player had an "exemption".
While Djokovic is currently not detained he will be over the weekend as agreed by both parties. He will also attend an interview with immigration officials on Saturday morning at 8am AEDT.
Judge Kelly ruled the case will go to the Federal Court of Australia. Before proceedings conclude in that court the government cannot take any action to remove Djokovic from Australia.
There will be a hearing on Sunday and if Djokovic wins he will have just 24 hours to prepare for his opening match against Miomir Kecmanovic as the Australian Open confirmed the first matches earlier today.
Sarah Rendell
14 January 2022 12:17
1642162338
Djokovic hearing live
The proceedings got back underway for a short time.
Both parties have agreed to add a stipulation after the location of where Djokovic will be Saturday morning. This has allowed both parties to agree the detainment of Djokovic.
The reasons for the orders put in place in the session will be published Saturday morning.
Sarah Rendell
14 January 2022 12:12
1642162162
Djokovic's first Australian Open match set
The Australian Open have confirmed Djokovic's first match will be on Monday.
This puts a timeline in place for his lawyers to try and win their case against the second visa cancellation.
The case has been moved to the Federal Court of Australia which could put a delay on proceedings.
Djokovic is currently set to play Miomir Kecmanovic.
Sarah Rendell
14 January 2022 12:09
1642161916
Djokovic's case moved to Federal Court of Australia
While we wait for proceedings to get underway again, just a recap on the orders from Judge Kelly.
The government cannot make any attempt to remove Djokovic until proceedings are concluded.
The case will move to the Federal Court of Australia, something Djokovic's lawyers tried to prevent, which means Judge Kelly won't preside over the case.
Djokovic could be in detention until Sunday morning when there will be another hearing.
Whether this will impact the quick timeline Djokovic's representatives were looking for is still to be confirmed.
The Australian Open begins on Monday.
Ben Burrows
14 January 2022 12:05
1642161396
Djokovic hearing live
There's a short adjournment as details around the detainment of Djokovic in coming days are discussed by lawyers.
The judge says there will be a note that the detainment of Djokovic will be agreed by both parties. Djokovic's representatives say they object as nothing has been signed.
Judge Kelly then said "you can't ask me to broker this" and adjourned the court so they can discuss.
Sarah Rendell
14 January 2022 11:56
1642161211
Djokovic hearing live
Djokovic will be detained over the weekend with a new hearing on Sunday.
Nick Wood raised concerns about security as the location of Djokovic will be known ahead of the player's interview on Saturday morning. The judge replied 'I will not be a party to, or in any way somehow inveigled into the very real possibility of a media circus if that's what the parties anticipate.
"On mature reflection the obviousness of that circus might have occurred to everyone before 10.55pm on Friday. Don't put this at my feet."
Sarah Rendell
14 January 2022 11:53
1642160985
Djokovic hearing live
Judge Kelly wants Djokovic's lawyers to submit their submissions and affidavit as soon as possible.
He added immigration minister Alex Hawke cannot take steps to remove Djokovic until proceedings are concluded.
Court reporter Karen Sweeney tweeted: "He [Kelly] says Djokovic should be taken to the interview with immigration officials at 8am tomorrow, then to his lawyers office from 10am until 2pm. Then from 9am Sunday he should be taken back to his lawyers offices for the court hearing – supervised by two ABF officers."
Most significantly the case will transfer to the Federal Court of Australia.
Sarah Rendell
14 January 2022 11:49
1642160575
Djokovic hearing live
The hearing is back underway, standby for updates
Sarah Rendell
14 January 2022 11:42