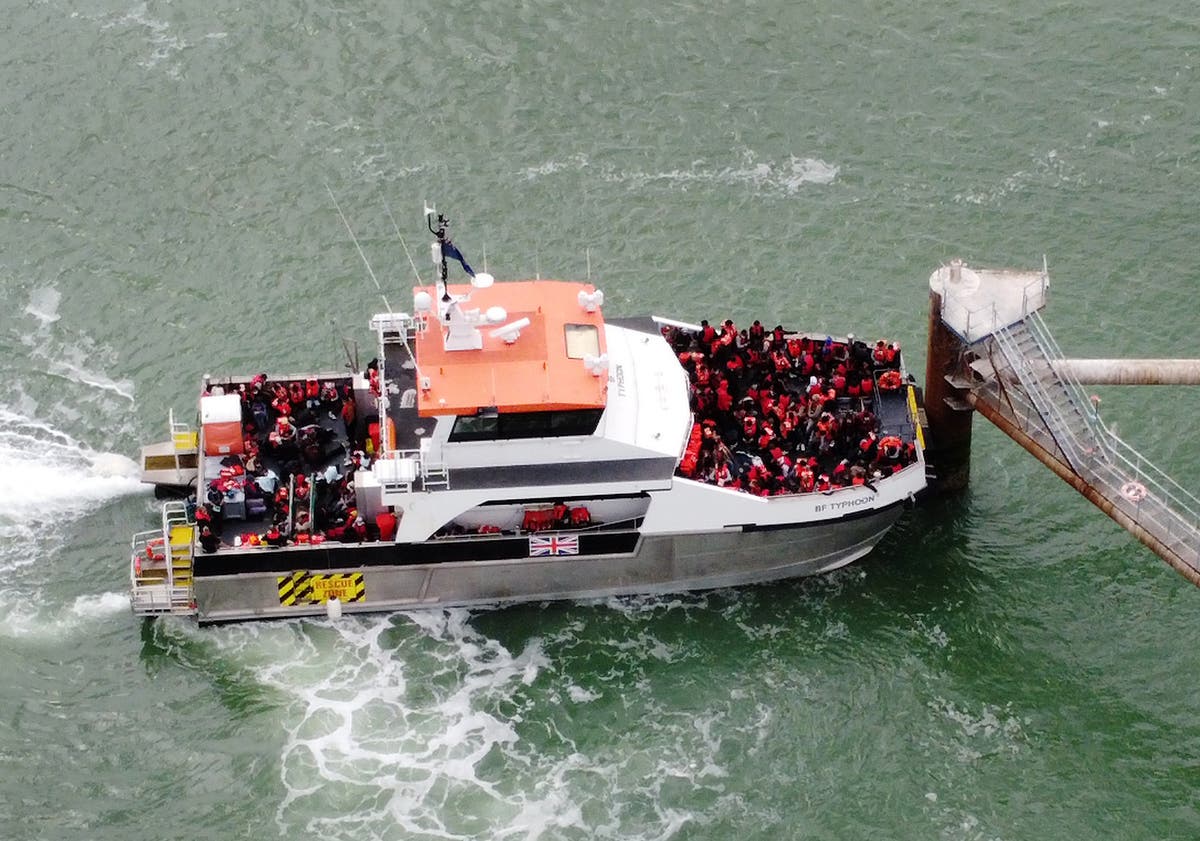 MoD says 14 small boats detected in 24-hour period between 12 and 13 August
More than 20,000 people have been detected crossing the English Channel in small boats so far this year, government figures show.
Ministry of Defence data published on Sunday said there were 607 people detected crossing the Channel in the 24-hour period between 12 and 13 August. They were transported in 14 small boats.
On 1 August, nearly 700 migrants made the treacherous journey – the highest number in one day this year.
Large groups of migrants, many young children and women among them, were brought to the shore by UK Border Force.
They arrived in the port town of Ramsgate, Kent, where some were seen boarding blue buses.
The previous highest number was 651, recorded on 13 April.
The latest 24-hour period brings the provision total for 2022 to 20,017. There were 28,526 crossings detected in 2021.
By this point last year, just over 11,300 crossings had been made.
There have been 3,618 crossings detected in August so far, with 1,694 in the past week, MoD figures show.
A record 1,185 people made the crossing to the UK on November 11 2021 – the highest number recorded since the start of 2020.
The number of people reaching the UK in small boats from France after navigating busy shipping lanes has increased steadily in recent years.
Some 299 were detected in 2018, followed by 1,843 in 2019, 8,466 in 2020 and 28,526 last year, official figures show.
Despite the growing numbers, the UK's small boat arrivals are a fraction of the number of people going to Europe.
Data from the UN's refugee agency shows at least 120,441 people arrived in Europe via the Mediterranean by land and sea in 2021.