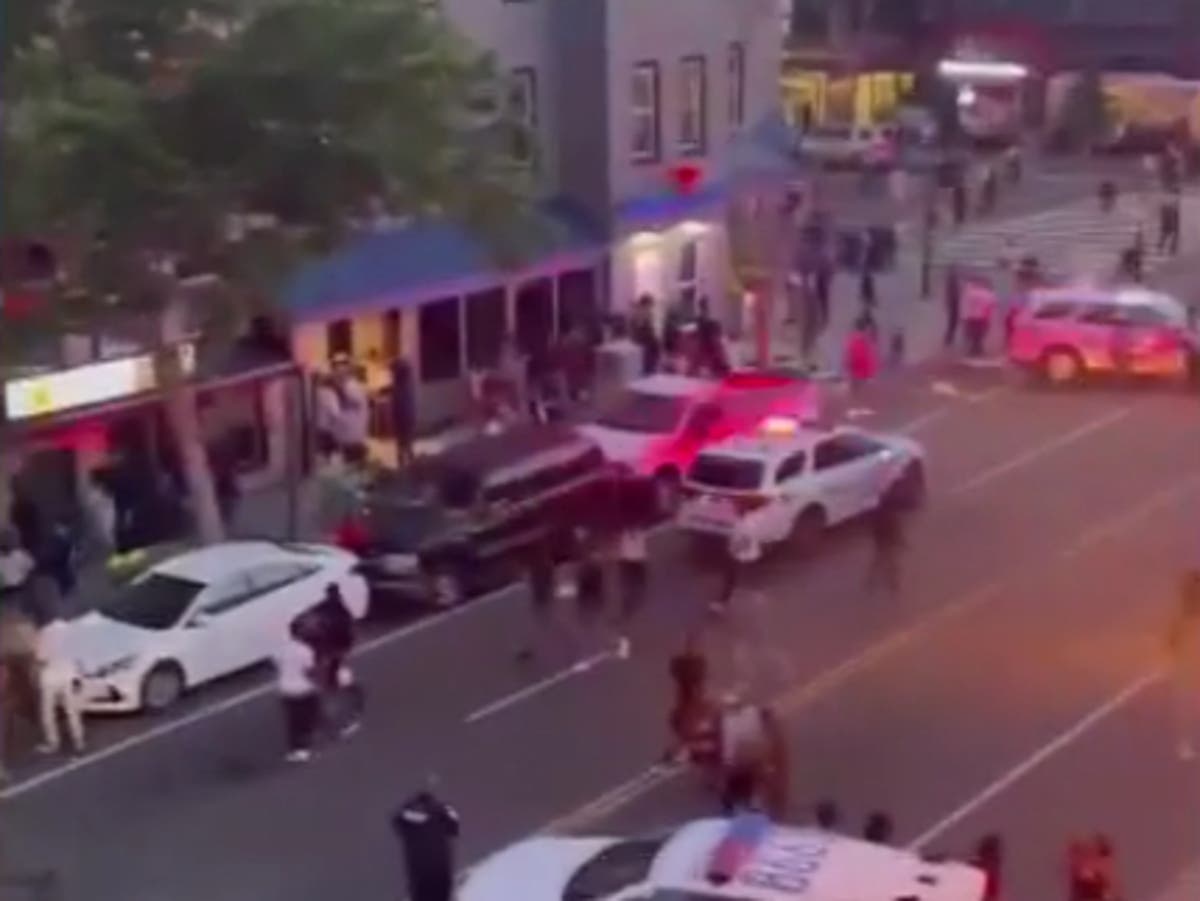 Shooting took place during Moechella in downtown Washington
A teenager has died and three others, including a police officer, have been injured in a shooting during Juneteenth celebrations in Washington DC.
According to a tweet from the Metropolitan Police Department (MPD) of the District of Columbia, officers responded to the area of 14th and U Street, Northwest on Sunday night after gunfire broke out during "Moechella", a Juneteenth celebration in the downtown area.
Weapons were obtained from the event area just before the shooting took place, said DC Police chief Robert Contee according to radio station WTOP, adding that the celebrations were not approved by DC officials.
Police have so far not disclosed the identity of the 15-year-old killed in the incident. All those injured were said to be in a "stable" condition, including the police officer who was reportedly shot in the leg.
While the police did not confirm the arrest of a suspect, officials said they recovered several firearms from one of the persons shot in the incident.
"We certainly want to make sure people are held accountable when they hold unpermitted events in our city," Mr Contee said. "This is one of the reasons why."
Though the sequence of events that led to the shooting is still emerging, the police chief said that a separate incident at the concert was reported to the MPD earlier, when a fight was broken up.
Shortly after that, there was a secondary incident when "people started to scatter", said Mr Contee. "MPD members shut the event down because it appeared that the event was unsafe at this point."
It was while the police were rendering aid to those caught in the stampede that a firearm was recovered from an individual, said Mr Contee.
"Shortly after that, there was another incident that occurred, right at the corner 14th and U, within very close proximity of our first responders, [where] several other individuals were shot including a police officer," he added.
"So right now we have three civilians who were shot, three adults, one juvenile, and then one police officer who was shot," he said adding that a "juvenile victim, it appears, is deceased at this point".
The police have so far not recovered the firearm used to fire at the police officer, said Mr Contee, saying that "none of the officers fired shots" during the incident.
DC mayor Muriel Bowser offered her condolences to the family as she sought more "accountability" over the banned event and the presence of guns in densely populated public areas.
"We have a child who was killed today at an event that did not have any proper planning," she said. "We need some accountability here."