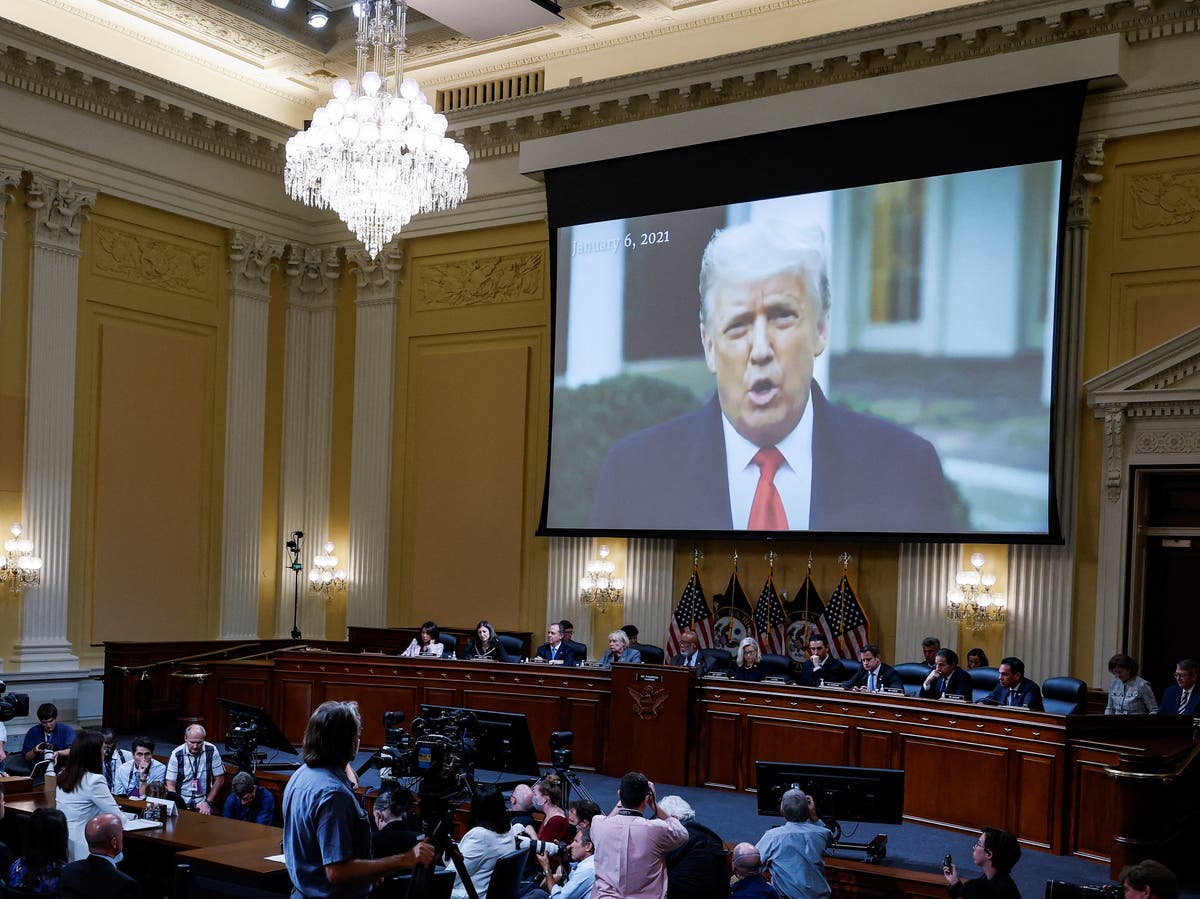 Follow live for latest news and updates on January 6 hearings in Congress
Biden jokes 'unfortunately that's probably Trump calling me' as phone goes off during speec
The January 6 select committee finally met with former White House counsel Pat Cipollone, who arrived for a closed-door interview on Friday after months of outreach.
Mr Cipollone's name has featured prominently in recent public hearings, where other witnesses discussed his role in trying to prevent Donald Trump from deploying the Justice Department to illegally overturn the 2020 election.
The former White House counsel spent almost eight hours with the panel investigating the events leading up to the Capitol riot on 6 January 2021.
The committee is reportedly planning to hold another primetime hearing on Thursday 14 July. This is in addition to a session on Tuesday 12 July that will unpack evidence on how the crowd that stormed the Capitol was gathered. It is expected to focus in particular on extremist elements including the Proud Boys and the Oath Keepers.
Meanwhile, Donald Trump has taken to Truth Social to defend his campaign to pressure Georgia state officials into overturning the 2020 election, insisting that his phone calls to them were "perfect". He is facing a grand jury investigation into his actions by the district attorney in the state's Fulton County, who has subpoenaed certain of his close allies.
1657368000
Kellyanne Conway says Kushner trying to 'wash his hands' of 2020 election defeat
Former president Donald Trump's senior counselor Kellyanne Conway has blasted his son-in-law Jared Kushner, accusing him of trying to absolve himself of any responsibility for Mr Trump's 2020 election loss.
Ms Conway made the remarks to The Washington Times as the woman who managed Mr Trump's 2016 campaign promotes her new memoir Here's the Deal. Ms Conway reportedly had a rocky relationship with the man married to Mr Trump's eldest daughter Ivanka. Both Ms Trump and Mr Kushner held positions in the Trump administration alongside Ms Conway.
'It's become incredibly convenient for Jared to not be given responsibility for that 2020 debacle of a campaign'
Oliver O'Connell
9 July 2022 13:00
1657364400
In the face of threats, some election workers weigh whether to stay
Election officials and workers have felt threatened since the 2020 presidential election and the false claims that it was stolen from former President Donald Trump. A federal effort to investigate these threats has so far yielded three prosecutions since it was launched a year ago.
In the meantime, the harassment and death threats haven't stopped against those who have pushed back against the false claims. The threats have contributed to an exodus of election officials across the country, particularly at the local level, and made recruiting poll workers even harder — adding to the challenges of conducting smooth elections in the fall.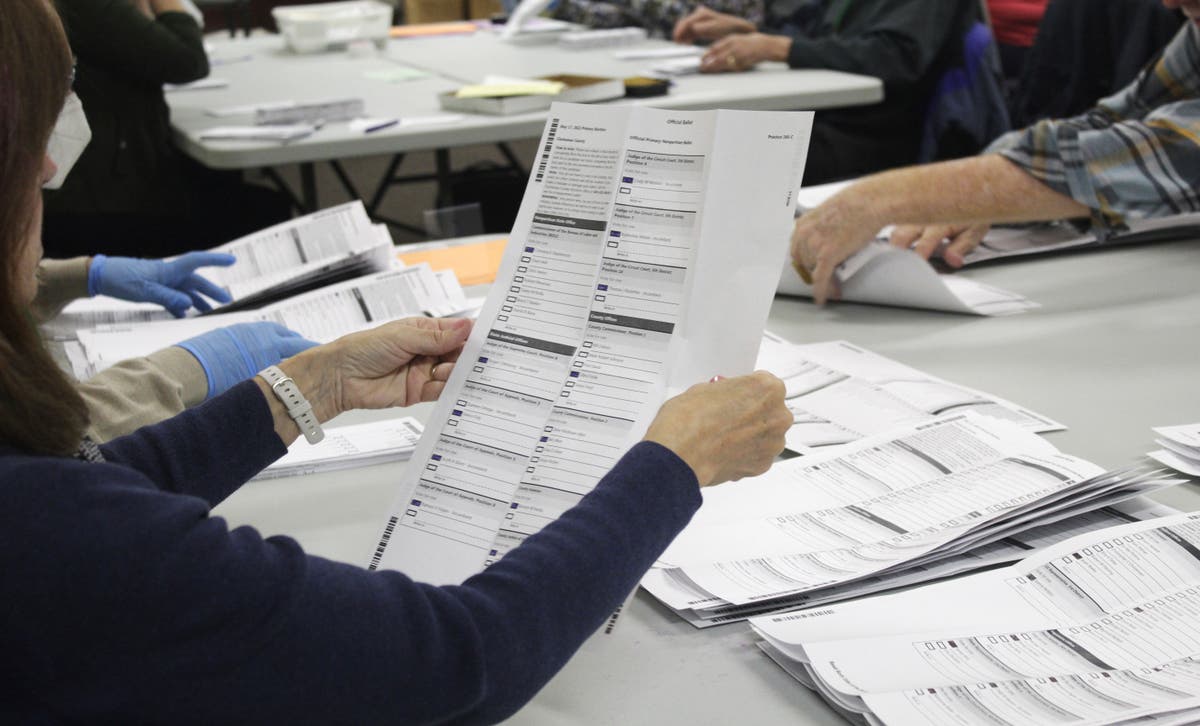 Since the 2020 election, election officials and workers have faced an onslaught of harassment and threats stemming from false claims it was stolen from former President Donald Trump
Oliver O'Connell
9 July 2022 12:00
1657360800
Watch: Trump should have pardoned himself, says Giuliani
Rudy Giuliani says Trump should have pardoned himself
Oliver O'Connell
9 July 2022 11:00
1657357200
Steve Bannon's lawyer asks to be removed from contempt case
One of the attorneys representing former Trump White House adviser Steve Bannon in the criminal contempt of Congress case against him is asking to be released from service as Mr Bannon's lawyer, because he may be called to testify at the upcoming trial.
Andrew Feinberg reports from Washington, DC.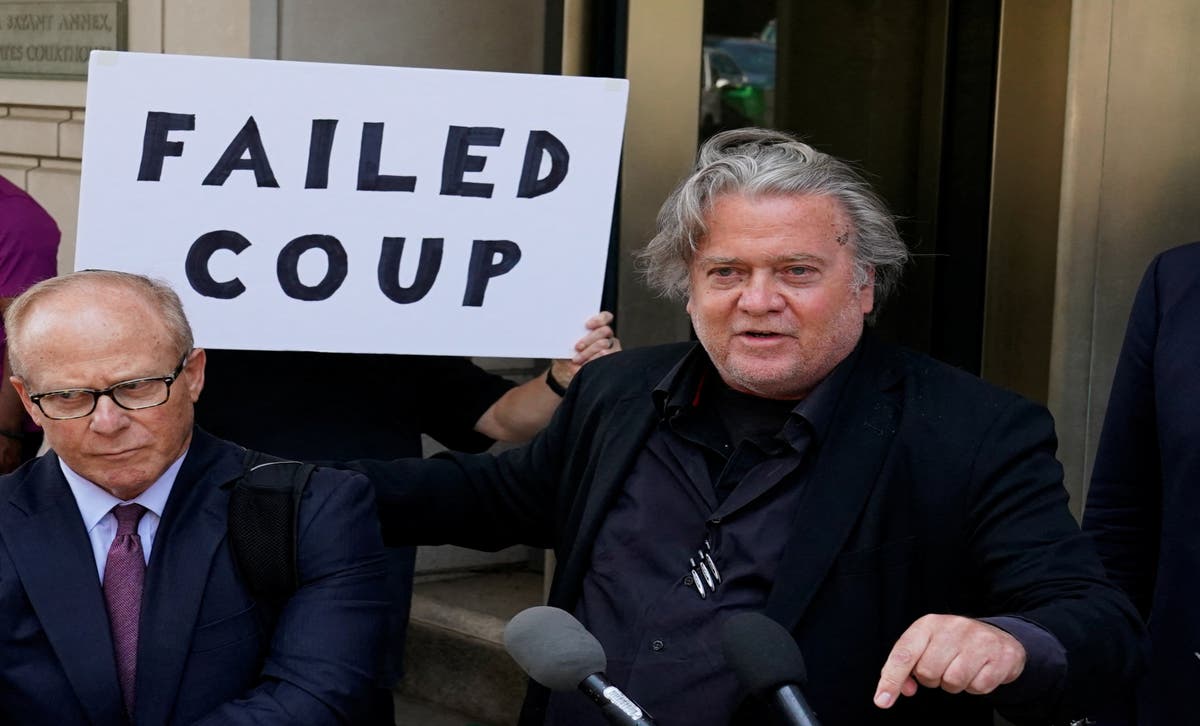 Former Trump White House adviser Steve Bannon goes on trial for criminal contempt of Congress next month
Oliver O'Connell
9 July 2022 10:00
1657351800
Watch: The death threats received by Adam Kinzinger from Trump supporters
Adam Kinzinger receives death threats from Donald Trump's supporters
Oliver O'Connell
9 July 2022 08:30
1657346400
ICYMI: Rudy Giuliani brutally heckled in new video
Rudy Giuliani was brutally heckled by critics in Binghampton, New York, a video posted on social media shows.
The former New York Mayor appeared to be campaigning for his son Andrew Giuliani, whose bid for the Republican nomination for governor ended last week in a primary loss to GOP Congressman Lee Zeldin.
"I'm glad that you can have good days regardless of how you're destroying this country," one protester yelled at Mr Giuliani.
And that was tamer barbs leveled at Donald Trump's former personal lawyer, as Gustaf Kilander reports.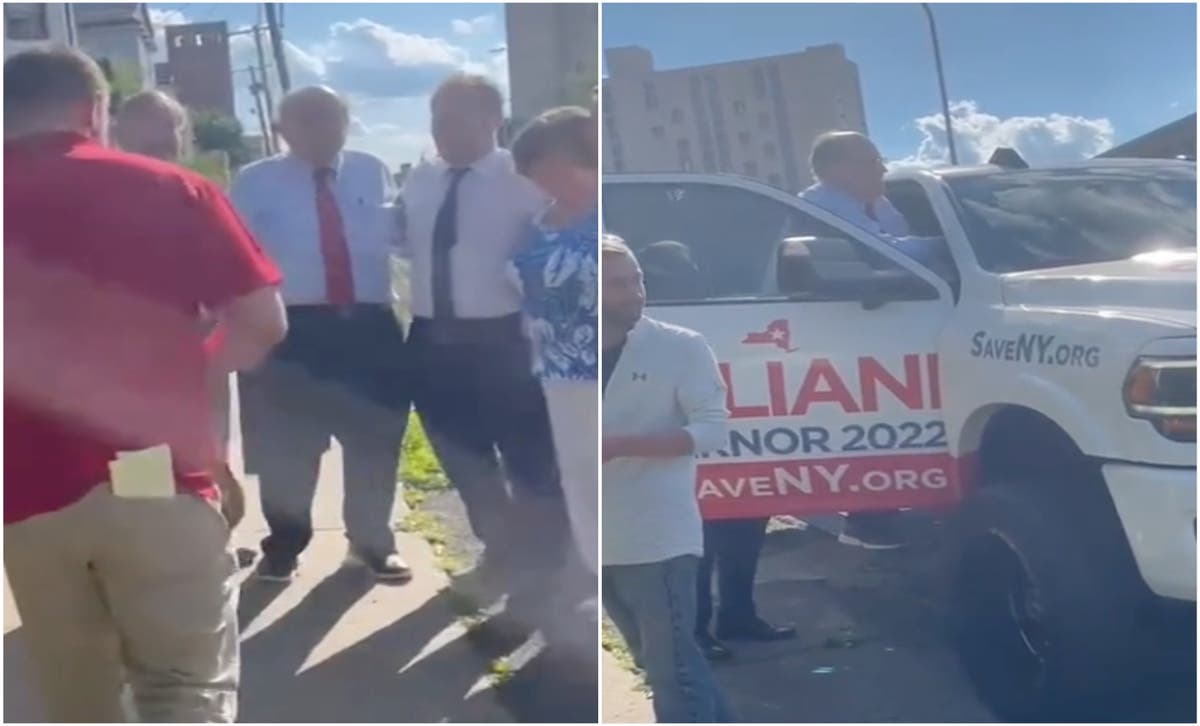 'I'm glad that you can have good days regardless of how you're destroying this country'
Oliver O'Connell
9 July 2022 07:00
1657341000
Watch: Adam Schiff says Donald Trump has engaged in 'wrongdoing'
US representative says Donald Trump has engaged in 'wrongdoing'
Oliver O'Connell
9 July 2022 05:30
1657335628
In a summer marked by anger among Democrats over a string of mass shootings and the Supreme Court's decision to strip women of the constitutional right to an abortion, several governors are emerging as the party's leading voices of outrage.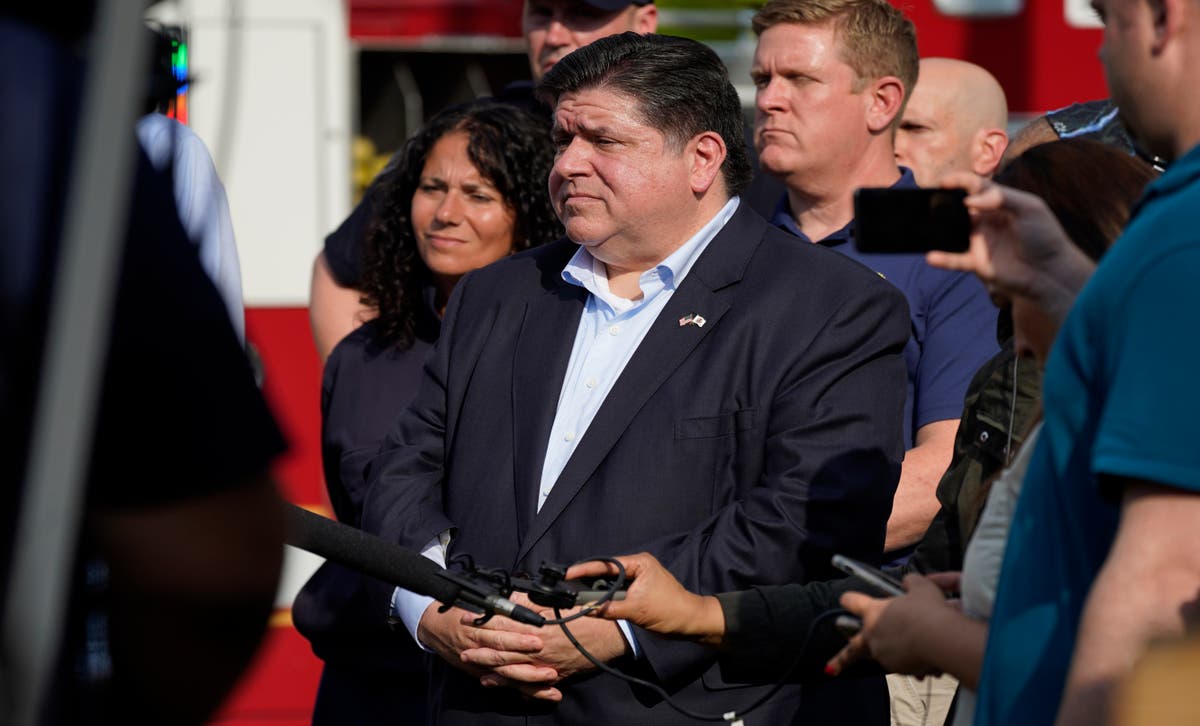 As President Joe Biden runs up against the limits of what he can do on abortion, gun control and other issues without larger Democratic majorities in Congress, some in his party want more fire and boldness than the president's acknowledgement of their frustration and calls imploring people to vote in November
Oliver O'Connell
9 July 2022 04:00
1657332028
New conspiracy theory: Normal Rockwell paintings removed from White House
The removal of a set of paintings from display at the White House because the owners wanted them back has become the latest half-hearted attack line for conservatives.
Politico Playbook reported on Tuesday that a set of iconic Norman Rockwell paintings depicting various people waiting to meet with the president were taken down and replaced with images of Mr Biden after the family of Franklin D Roosevelt's press secretary Steven Early requested them back as far back as a year ago.
Experts told the publication that one reason for their return could be the increased value the paintings now have following their display at the White House.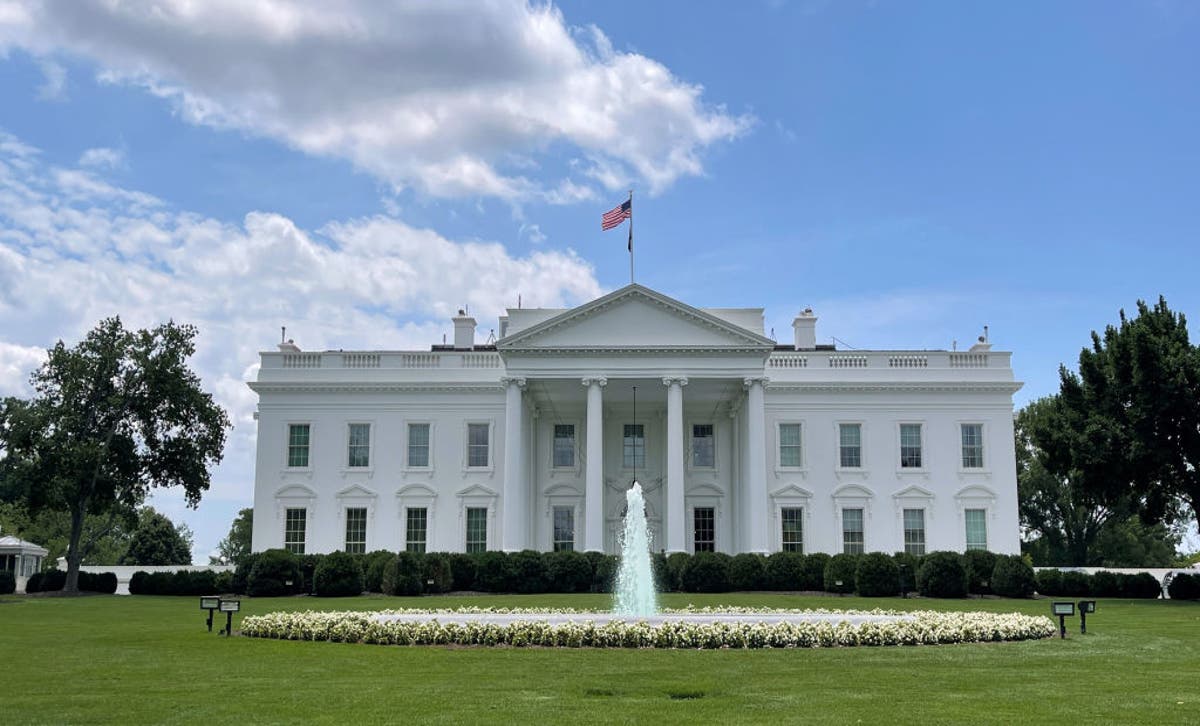 Conservatives latch on to issue to baselessly attack Biden
Oliver O'Connell
9 July 2022 03:00
1657328428
Police video shows former DOJ official at centre of Trump's election scheme in underwear during search
A former US Department of Justice official central to Donald Trump's attempts to subvert the results of the 2020 presidential election was captured on police video outside his home in a shirt and boxer shorts as investigators searched the property on 22 June.
Law enforcement investigated Jeffrey Clark's home one day before the House select committee investigating the attack on the US Capitol heard testimony about the former president's pressure campaign to reverse his election defeat.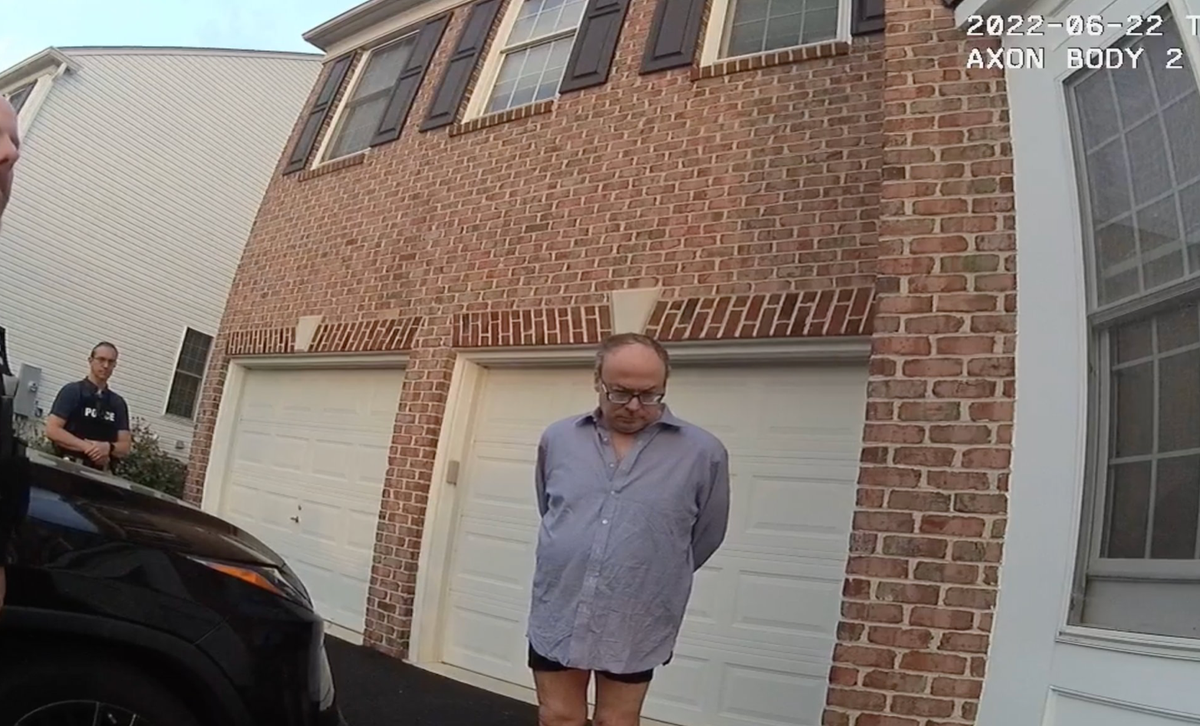 Jeffrey Clark pursued ex-president's baseless election fraud narrative
Oliver O'Connell
9 July 2022 02:00