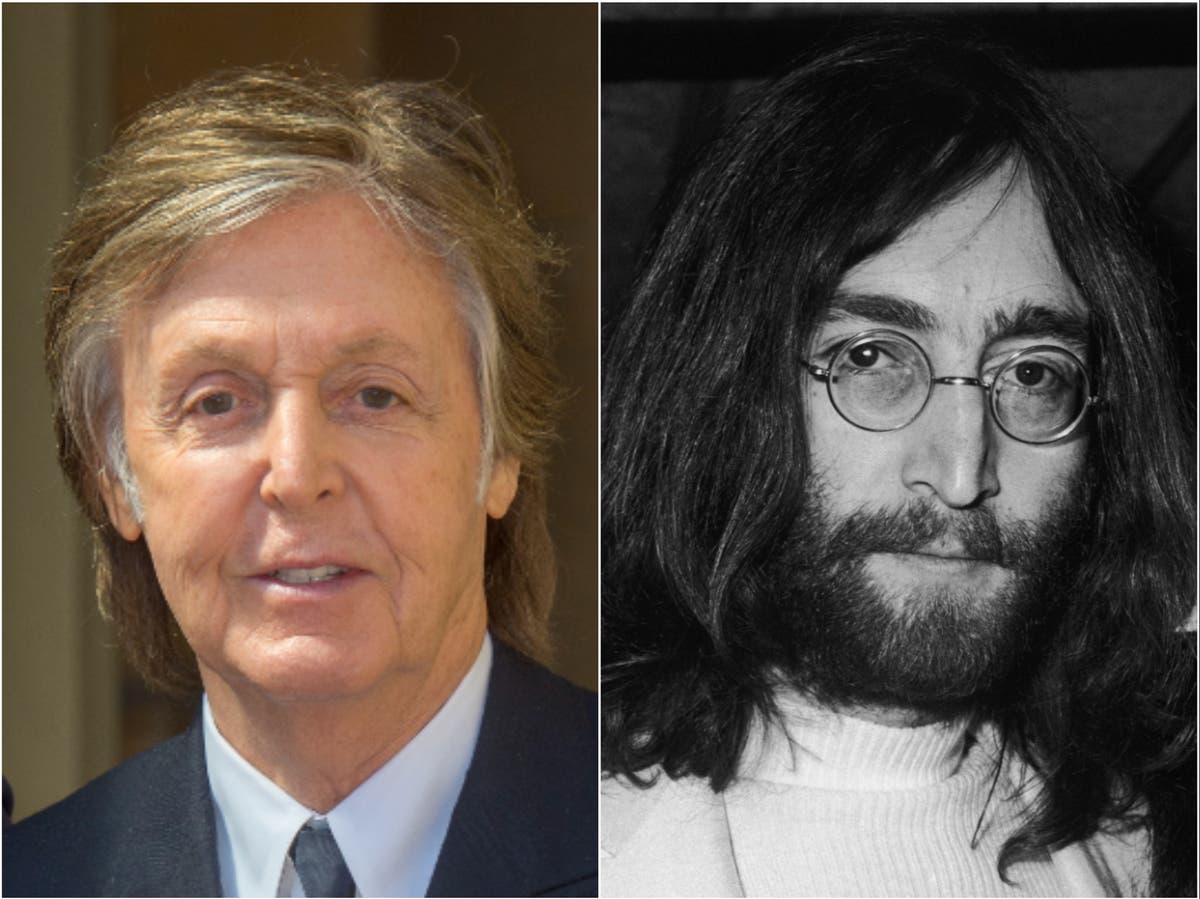 Lennon's singing was digitally altered for part of a new documentary by Mark Ronson
Paul Mccartney has claimed that his former Beatles bandmate John Lennon would have loved using Auto-Tune technology.
Auto-Tune was created in 1997, nearly two decades after Lennon's fatal shooting.
As part of the new Apple TV+ documentary series Watch the Sound, DJ and producer Mark Ronson altered some of Lennon's vocals using Auto-Tune and a digital harmoniser.
Speaking in the documentary, McCartney told Ronson that he believes Lennon would have relished the opportunity to play around with the technology.
"I'd say that if John Lennon had had an opportunity, he would have been all over it," McCartney said.
"Not so much to fix your voice, but just to play with it."
The singer-songwriter pointed to the Beatles' musical innovations and willingness to experiment with new technology on albums such as Revolver et The White Album.
In the second episode of Watch the Sound, McCartney reportedly discusses this, analysing the use of novel looping techniques in the 1966 track "Tomorrow Never Knows".
For the documentary, Ronson also interviewed Lennon's son, Sean Ono Lennon.
The first episode of Watch the Sound with Mark Ronson can be streamed on Apple TV+ now.