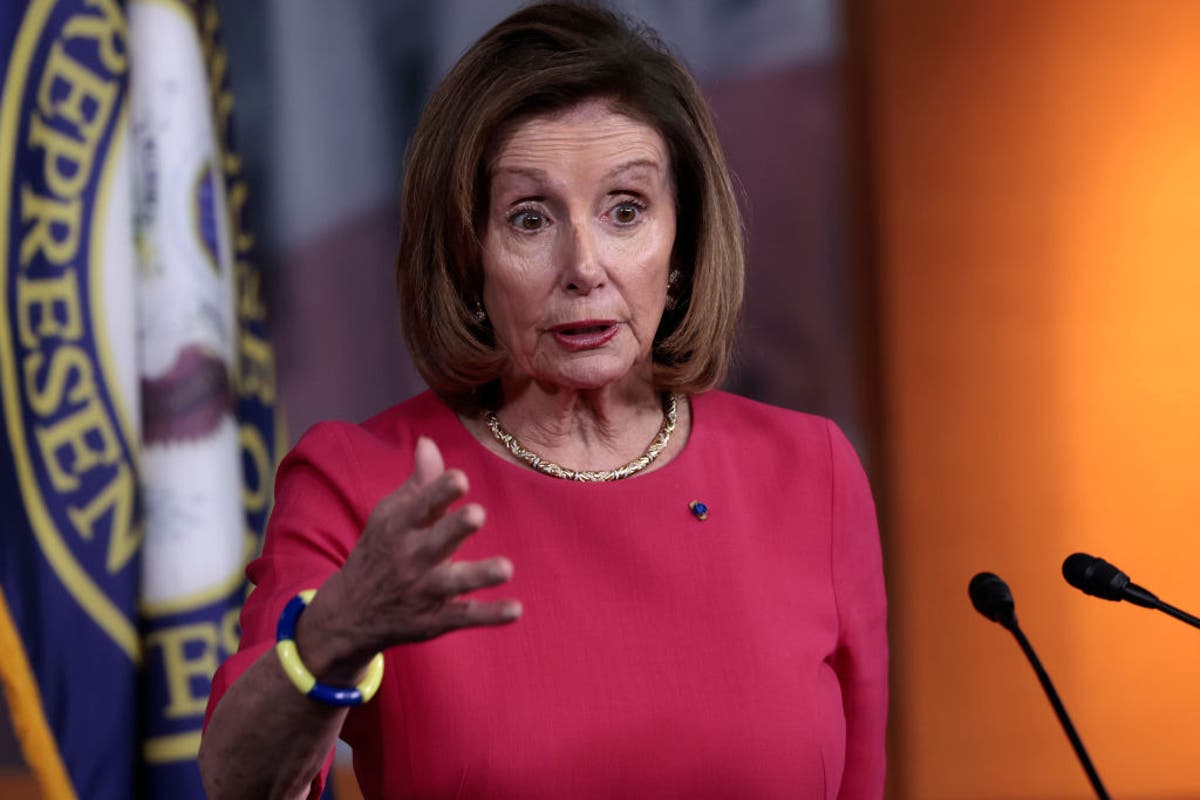 Sharp remarks come after GOP House caucus opposed formula shortage funding bill
南希佩洛西 sharply rebuked her Republican rivals on Thursday at her weekly press conference and challenged Republicans to a national debate over the issue of providing funding to address a critical shortage of baby formula.
Speaking to reporters, she questioned why Republicans opposed a funding bill passed by the House this week that would provide $28m to address the shortage and give the Food and Drug Administration (FDA) resources to try and prevent future issues in the market.
"What's the objection? That we don't want to spend money on babies who are crying for food? Ok, let's have that debate," she quipped on Thursday.
The comments from the House speaker came a day after the lower chamber passed two bills aimed at addressing a national shortage of baby formula excacerbated by the shutdown of a facility responsible for producing formula linked to the death of two infants and illnesses of others.
The Biden administration simultaneously announced this week that the president was utilising the Defense Production Act (DPA), which gives the authority to the federal government to ask companies to repurpose production lines to address critical shortages, to fill the production gaps in the US supply chain.
The legislation that passed the House Wednesday evening included one that passed with wide bipartisan support that would require companies to have contingencies in place to address shortages in the events of recalls, and would cut barriers that food stamp recipients face when using benefits to pay for infant formula.
A second bill passed with only a dozen Republican votes that would provide $28m to the FDA to address the current shortage and guard against future problems. Republicans opposed the bill because they claim the Biden administration and Democratic majorities in Congress are not seeking to hold the FDA accountable for not addressing the problem when it issued a recall for formula from the compromised facility.
On Monday the agency announced an agreemeent with Abbott Nutrition, the company which owns the Michigan plant in question, to resume operations at the facility. The plant had previously been found to have compromised by Cronobacter sakazakii early last year, and the company agreed to a voluntary recall.
"With these additional flexibilities in place, we anticipate that additional products can quickly hit U.S. stores," FDA Commissioner Bob Calif told reporters on a press call.
Abbott has continued to deny that there is conclusive evidence linking the plant to compromised formula, despite federal inspectors confirming the bacteria's presence in February of 2021.
"The infants consumed four different types of our formula made over the course of nearly a year and the illnesses took place over several months in three different states," the company said in a statement, which added: "The formula from this plant did not cause these infant illnesses."