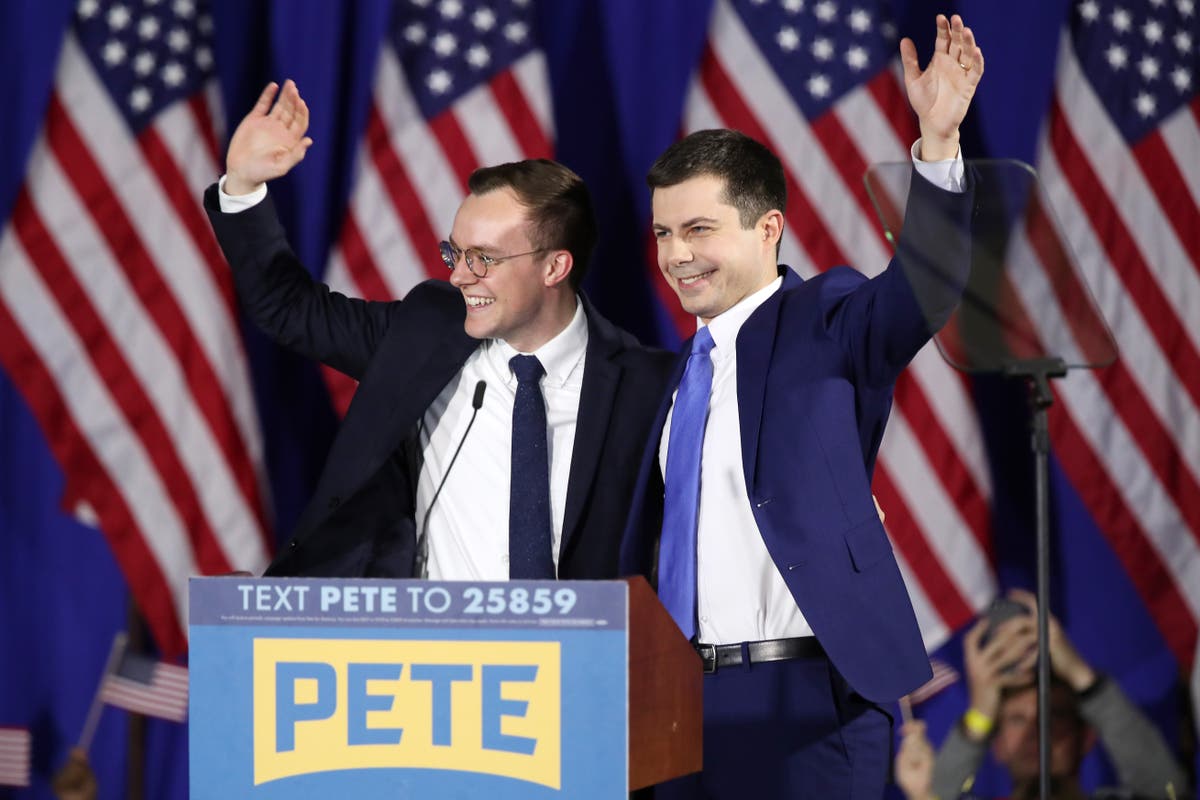 The Transportation Secretary said the couple was still in the adoption process, but would have more information soon.
US Transportation Secretary Pete Buttigieg announced he and his husband Chasten have become parents.
According to Mr Buttigieg, the couple is in the still in the adoption process, and will have more information in the future. It is unclear if they currently have a child living with them.
"For some time, Chasten and I have wanted to grow our family. We're overjoyed to share that we've become parents! The process isn't done yet and we're thankful for the love, support and respect for our privacy that has been offered to us," Mr Buttigieg said. "We can't wait to share more soon."
Mr Buttigieg made the announcement on Twitter, where the couple was offered congratulations.
The Transportation Secretary is the first openly gay man to become a major presidential candidate, and the second to be confirmed to a US cabinet position.
The first openly gay man to be confirmed to a cabinet position was Richard Grenell, who served as the acting Director of National Intelligence under Donald Trump.
Chasten Buttigieg frequently appeared on the campaign trail alongside his husband during the 2020 presidential primaries.
After Joe Biden took office, he selected Mr Buttigieg to fill the role of Transportation Secretary. He has recently been involved in the lengthy and contentious negotiations over the US infrastructure bill.
Last week, the Senate passed a version of the bill that would appropriate $1 trillion toward infrastructure projects. That version has been has been lauded by Democrats as a major bipartisan win, as Donald Trump called on Republicans to reject the bill, suggesting it will lead to the Green New Deal. Ultimately 19 Republican senators – including Minority Leader Mitch McConnell – broke from Mr Trump's calls and voted to support the measure.
Mr Buttigieg and his husband were recently the subject of an attack from right-wing senatorial candidate JD Vance, who likened him and Congresswoman Alexandria Ocasio-Cortez, Vice President Kamala Harris, and Senator Cory Booker to "childless cat ladies," and suggested that they do not have a vested interest in the future of the country because they do not have children.
Chasten Buttigieg defended himself and his husband after Mr Vance made the comments.
"Bringing a child into this world can be a long, difficult, and often heartbreaking process for any family. Shame on [Mr Vance] for this tactless take. As a father, he should know better. As a wannabe Senator, it's clear that empathy isn't his strong suit," he wrote in a Twitter post.
Chasten Buttigieg shared the couple's struggles with the adoption process, revealing the pair had been trying to adopt for more than a year.
"It's a really weird cycle of anger and frustration and hope," Chasten Buttigieg told The WashingtonPost. "You think it's finally happening and you get so excited, and then it's gone."