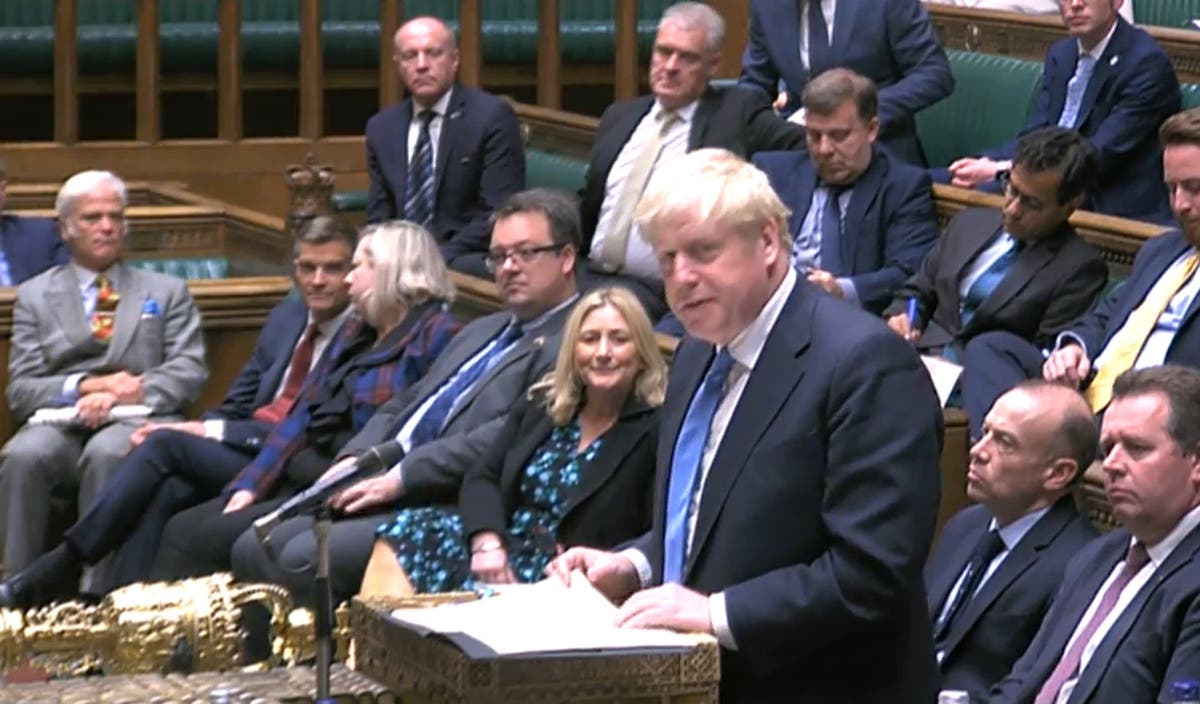 Tory alarm as prime minister waters down 2.5% of GDP 'pledge' – made only four days ago
Boris Johnson has watered down his target for higher defence spending made only four days ago, calling it a "prediction" and not a firm commitment.
The prime minister raised alarm on the Tory benches when he said it is "likely" the UK will be spending 2.5 per cent of GDP by 2030 – and then hinted it will depend on "the size" of the economy then.
Mark Harper, a former Conservative chief whip, told him last week's announcement had "appeared to be really quite solid", but no longer did so after his Commons statement.
"Is it a commitment? And, secondly, how are we going to pay for it? Because you have to have a credible plan to pay for it. Are we going to put up taxes?" Mr Harper asked.
In reply, Mr Johnson pointed to spending announcements already made, including on the Aukus security pact with Australia and the US and a new air combat system.
"This is a straightforward protraction – prediction – based on what we are currently committed to spending," he admitted.
And he added: "Of course much depends on the size of our GDP at the time. Much depends on the growth in the economy."
Mr Johnson said he expected the UK to "pay for it out of steady and sustained economic growth", despite warnings of a significant hit to the economy from his hard Brexit trade deal.
more follows