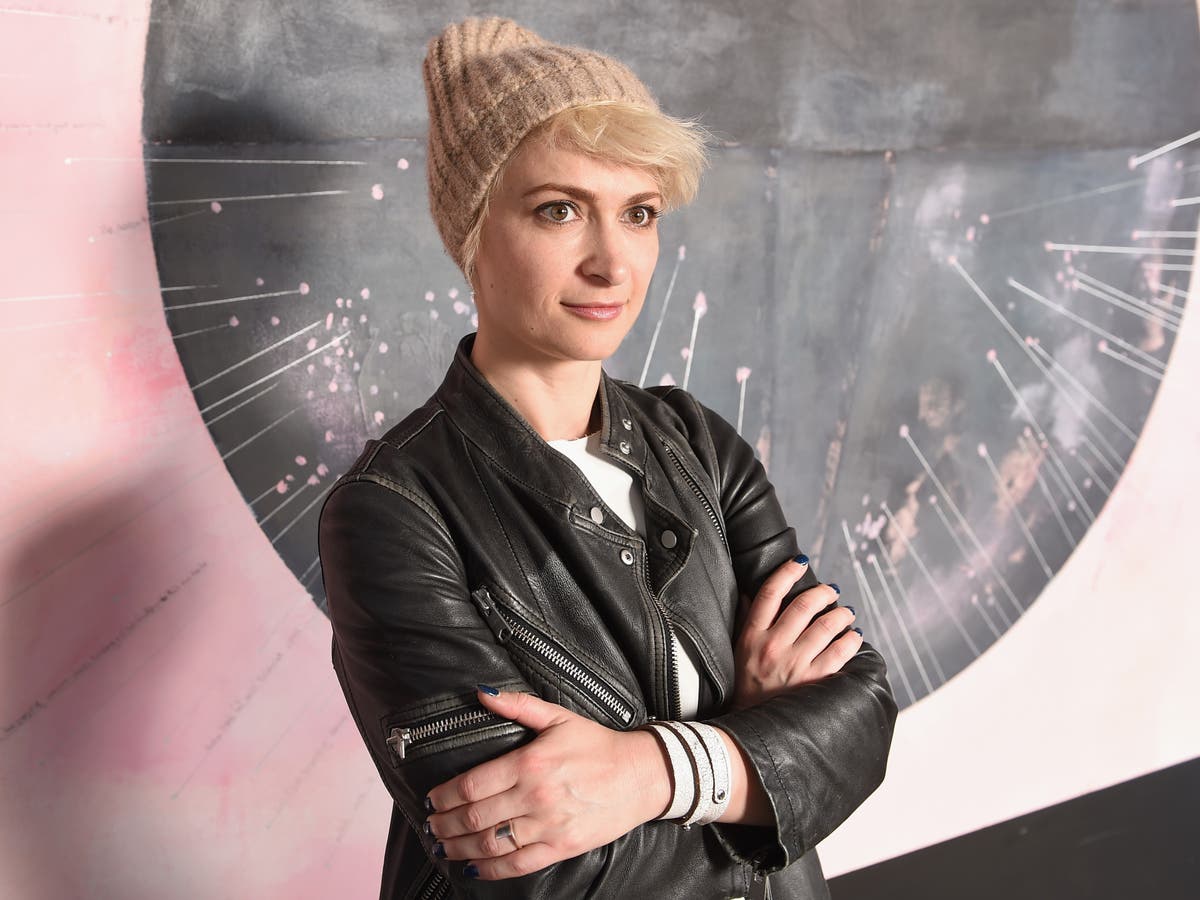 Alec Baldwin news: Latest updates on Rust movie shooting
Alec Baldwin
:
Police don't rule out criminal charges for actor after Rust shooting
Criminal charges could still be filed in the probe into Halya Hutchin's death, US police have said.
The developments come as actor Alec Baldwin retweeted a New York Times article that alleged that he had no idea that the gun contained live ammunition.
The police ruled nothing out at a news conference in Santa Fe, New Mexico on October 27th, six days after the movie-set shooting that left the 42-year-old cinematographer dead.
Investigators said that a "lead projectile" was removed from the shoulder of director Joel Souza and that it appeared to be a live round. Actor Alec Baldwin fired the gun that killed cinematographer Halya Hutchin's on the set of their film Rust.
District Attorney Mary Carmack-Altwies said that "all options are on the table" and that "no one has been ruled out" of potential charges.
The police have recovered 600 pieces of evidence so far, including three firearms and 500 rounds of ammunition.
The events on 21 October have prompted calls to improve regulation of firearms on movie sets, or even ban them and replace them with computer-generated images.
Baldwin wrote in a statement after the incident: "There are no words to convey my shock and sadness regarding the tragic accident that took the life of Halyna Hutchins, a wife, mother and deeply admired colleague of ours.
"I'm fully cooperating with the police investigation to address how this tragedy occurred and I am in touch with her husband, offering my support to him and his family. My heart is broken for her husband, their son, and all who knew and loved Halyna."
1635405552
Film's armourer reportedly told a detective that she had checked gun rounds
The armourer on the film Rust, Hannah Gutierrez-Reed, told a detective that she had checked the dummy rounds on set to ensure that they were not "hot", according to an affidavit released on Wednesday.
Dummy rounds don't have a primer cap and contain no gun powder. Ms Gutierrez-Reed told detectives that the ammunition was left out on a cart on the set while the crew took a break for lunch.
Assistant director, Dave Halls, then took the firearm from the cart and handed it to Alec Baldwin before the shooting, court papers detailed.
Ms Gutierrez-Reed reportedly told the detective that no live ammunition "is ever kept on set".
Holly Bancroft
28 十月 2021 08:19
1635403532
Assistant director Dave Halls admits he didn't fully check gun

,

affidavit says

Assistant director Dave Halls who handed over the prop gun to Alec Baldwin allegedly admitted that he didn't thoroughly check it, according to new documents.

Halls allegedly told investigators that typically he would "check the barrel for obstructions," and then armourer Hannah Reed-Gutierrez "opens the hatch and spins the drum," before yelling "cold gun" on set.

But before the shooting on 21 十月, Halls said he "could only remember seeing three rounds" of dummy bullets in the chamber.

"He (Halls) advised he should have checked all of them, but didn't, and couldn't recall if she (Reed-Gutierrez) spun the drum," the documents state.

After the shooting, Halls said they opened up the gun and found four dummy rounds and one live round.

"He advised he could only remember seeing at least four dummy casings with the hole in the side, and one without the hole," the documents state. "He advised this round did not have the 'cap' on it and was just the casing. David advised the incident was not a deliberate act."
Holly Bancroft
28 十月 2021 07:45
1635401752
How live ammo got on Rust set is still a mystery
A week after the shooting on the set of Rust, accounts, and images released in court documents, interviews and social media postings have portrayed much of what happened during the tragedy, but they have yet to answer the key question: how live ammunition wound up in a real gun being used as a movie prop, despite precautions that should have prevented it.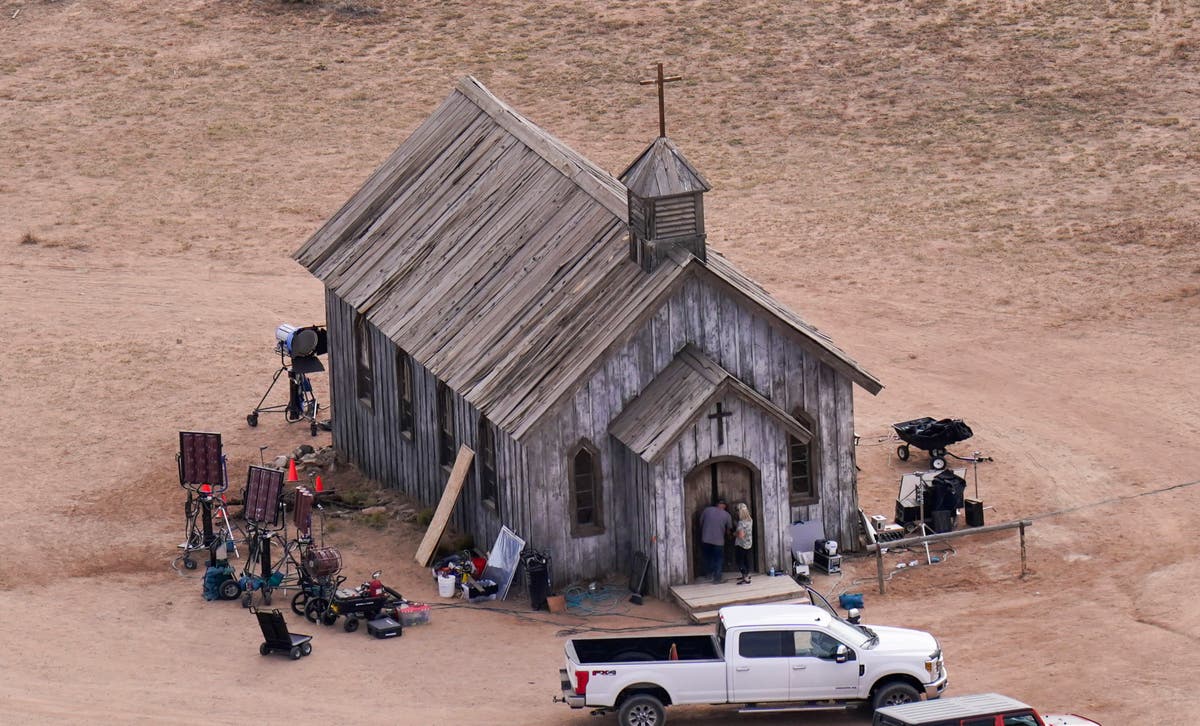 Accounts and images from court documents, interviews and social media postings have revealed much of what happened when actor Alec Baldwin shot and killed cinematographer Halyna Hutchins on an Old West movie set in New Mexico
Peony Hirwani
28 十月 2021 07:15
1635399952
California senator to propose 'live' gun ban on movie sets
A California lawmaker says he will propose a "live" gun ban on movie sets after the fatal shooting on the set of Rust.
David Cortese, who is a Democratic state senator for Silicon Valley, said his legislation banning "live" ammunition on sets would "prevent this type of senseless violence and loss of life," in reference to the Baldwin shooting.
"There is an urgent need to address alarming work abuses and safety violations occurring on the set of theatrical productions, including unnecessary high-risk conditions such as the use of live firearms," Cortese said in a 陈述.
He acknowledged that the Rust shooting occurred outside of his home state, in New Mexico, but said: "It is important that California establish new safety standards and best practices for all those who work in the industry and particularly in our own state.
Megan Sheets has the full story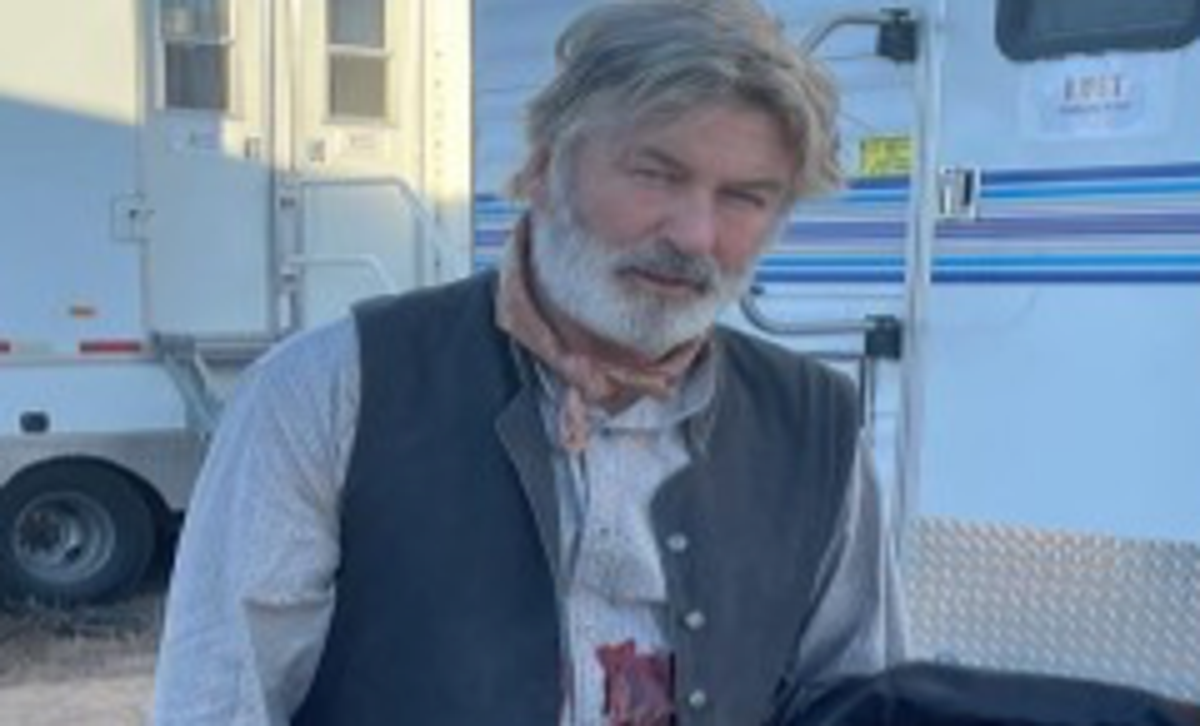 The shooting on the set of Rust sparked a flood of calls to bolster safety measures on movie sets
Peony Hirwani
28 十月 2021 06:45
1635398152
A petition to ban the use of real firearms on set has garnered over

64,000 签名

After the fatal shooting on the set of Rust took place, 一种 Change.org petition addressed to Alec Baldwin that calls for a ban on using real firearms on set and demands better working conditions for crew has garnered more than 64,000 签名.

The originator of the petition, who seem to have attended the same institute as Halyna Hutchins, 写了: "We need to make sure that this avoidable tragedy never happens again."

"There is no excuse for something like this to happen in the 21st century. Real guns are no longer needed on film production sets,"他们补充说. "This isn't the early 90's, when Brandon Lee was killed in the same manner. Change needs to happen before additional talented lives are lost."

Towards the end, the petition-maker also demanded "Baldwin to use his power and influence in the Hollywood film industry to make a change and ban real guns on film sets."
Peony Hirwani
28 十月 2021 06:15
1635396352
Santa Fe County sheriff's office recovered

500

rounds of ammunition from the set of Rust

During Wednesday's press conference, Santa Fe County sheriff's office revealed that they recovered three guns, and approximately 500 rounds of ammunition from the set of Rust.

The bullets were a mix of blanks, dummy rounds, 和, possibly, live rounds.

The sheriff further specified that one of the three guns collected from the set was a non-functioning firearm.

"There was a total of 500 rounds of ammunition — that is a mix of blanks, dummy rounds and what we are suspecting [是] live rounds," Sheriff Adan Mendoza said. "[它的] too early right now to comment on charges at this point."
Peony Hirwani
28 十月 2021 05:45
1635394552
Key questions left unanswered after press conference on Rust tragedy
Nearly a week after the fatal shooting on the set of the film Rust, several key questions remain unanswered, including who loaded Alec Baldwin's gun, who could face charges over the incident, and what changes it could prompt in the movie industry.
Megan Sheets has the full story: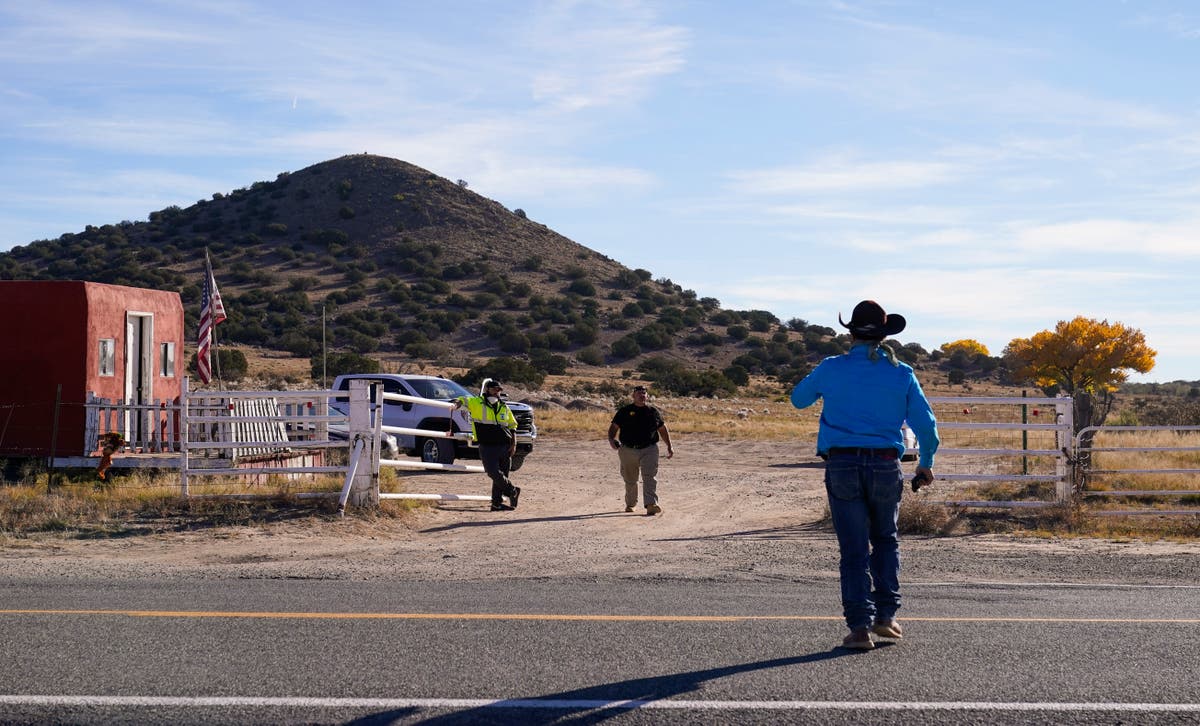 Nearly a week on from the fatal shooting on the Rust set, several major questions remain unresolved
Peony Hirwani
28 十月 2021 05:15
1635392728
Halyna Hutchins and director Joel Souza were hit by the same bullet

,

say police

A single bullet killed cinematographer Halyna Hutchins and then lodged in the shoulder of director Joel Souza on the set Rust, 警方说.

While officers said they were continuing their investigation, and prosecutors said they have not ruled out the option of bringing charges against anyone, including Baldwin, police said it appeared that the actor had fired a single round from a .45 Lee handgun.

At a news conference on Wednesday (27 十月), Santa Fe County sheriff Adan Mendoza said the bullet had been passed to investigators by medical officials who removed it from the shoulder of the injured director.

Andrew Buncombe has the full story: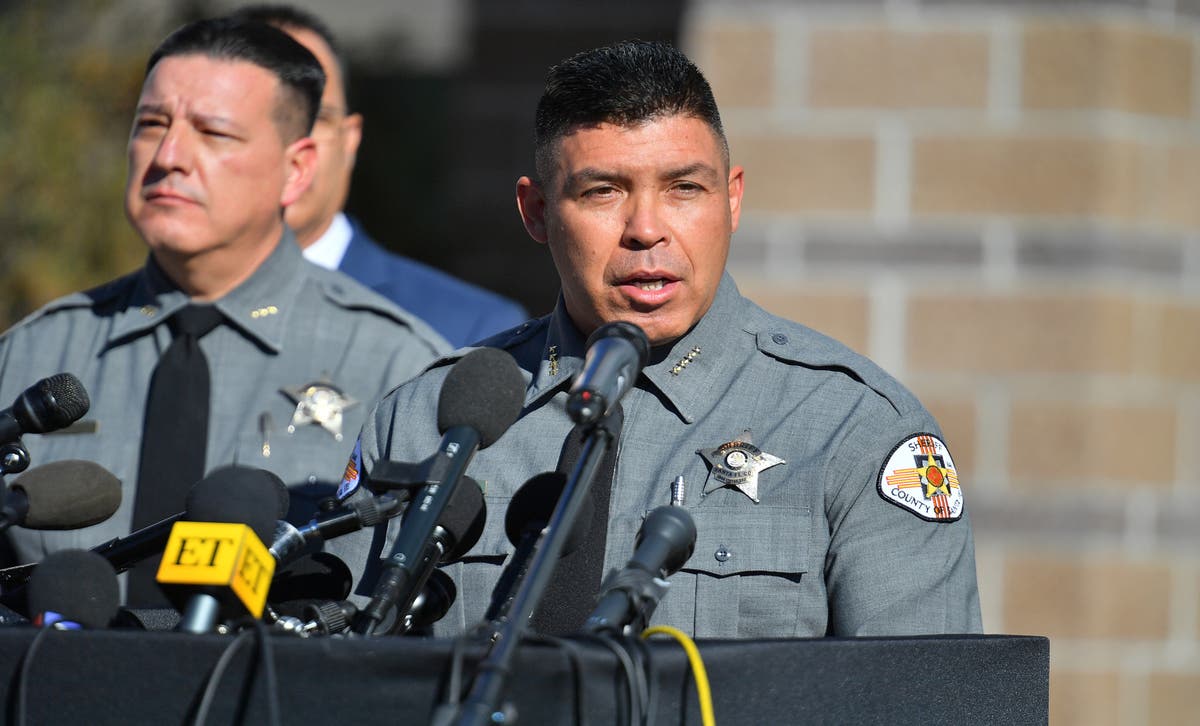 'No one has been ruled out. He was the person who fired the weapon'
Peony Hirwani
28 十月 2021 04:45
1635389882
Ireland Baldwin supports dad Alec amid investigation
The actor's daughter took to Instagram after a movie production worker shared a positive memory of her father, who had asked for milk and cereal to be provided in his hotel room for his then-young daughter.
"Amongst some of the most abhorrent and threatening comments, emails, text messages, and voicemails I've been getting… this beautiful comment stands alone," Ireland wrote.
"I know my dad, you simply don't. I love you, Dad."
Holly Bancroft
28 十月 2021 03:58
1635386522
Santa Fe County DA says 'corners were definitely cut' on Rust set
Mary Carmack-Altwies made the statement in an interview with NBC News.