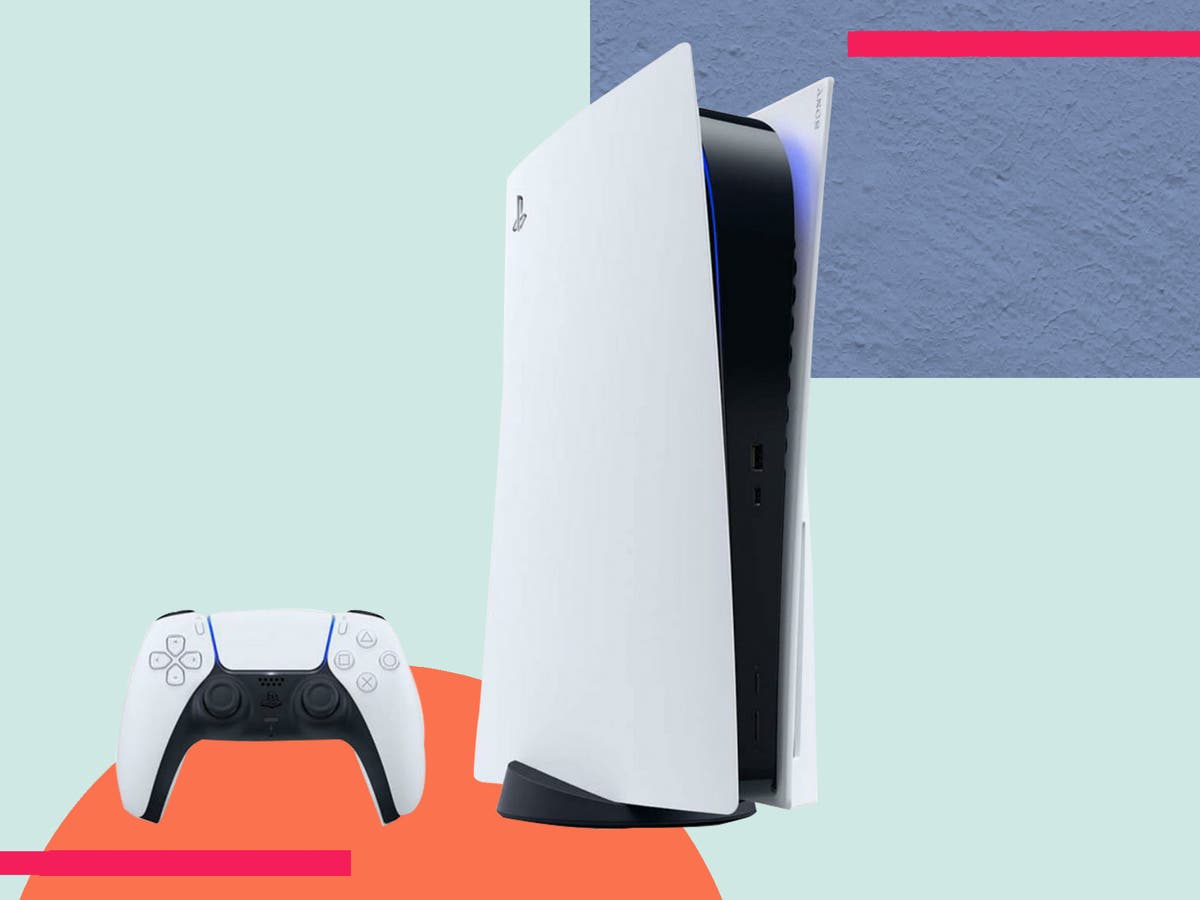 Where can you buy a PS5 today? Follow live for the latest PS5 restock UK updates and news from Argos, Game, Scan and more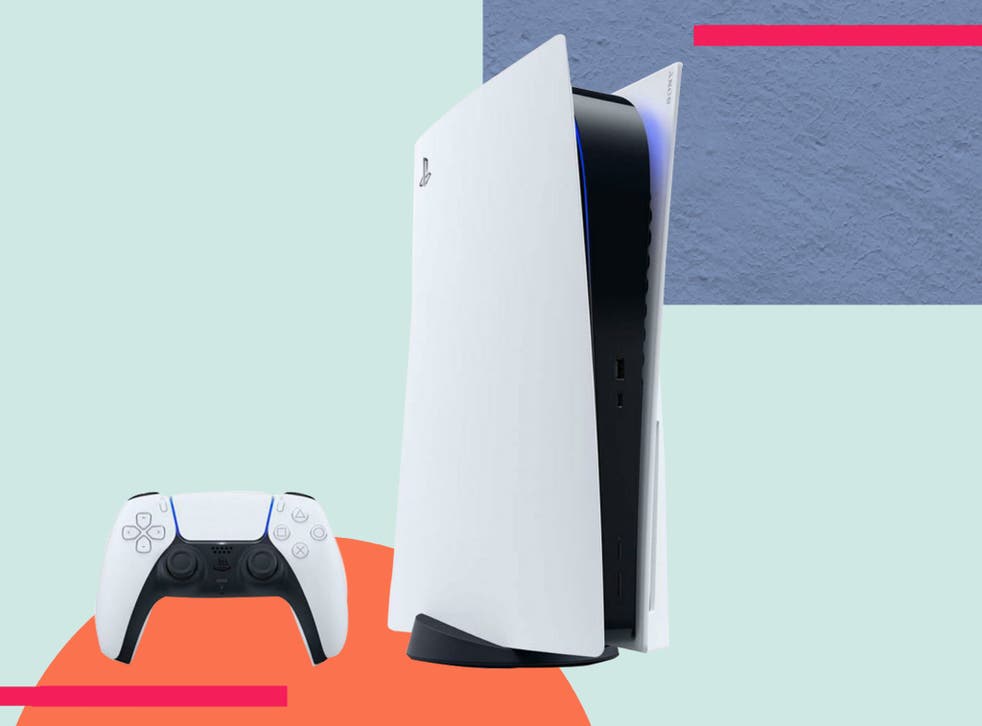 Update: Asda PS5 consoles sell out. Very PS5 stock could drop next. Read on for more information.
The PS5 launched in November 2020, but supply problems and a global shortage of semiconductors have slowed production of Sony's next-generation console to a crawl. New stock is hard to find, and when it does appear the PS5 sells out fast.
July was a mixed bag for PS5 restocks, but we did get a few healthy drops throughout the month at Very, Smyths Toys, Argos, Amazon and Game. As for August? Well, it's already off to a great start. We've already had four drops this week, with EE dropping on Monday and EE, Smyths Toys and John Lewis having a restock on Tuesday.
If you're looking to buy a PS5, there's still hope. Our liveblog is on hand to give you the latest insight on Playstation 5 restocks from all major retailers, both online and in-store, as well as providing details on rumoured releases, the latest PS5 games and accessories to snap up.
Read more:
Check stock from UK PS5 retailers below:
1628065562
Asda PS5 consoles sell out
So, while we turned into Mr Majeika this morning and magicked up a drop at Asda, sadly, we weren't able to wave our magic wand and make the drop last longer than 5 minutes. As usual, the Asda drop was short and sweet, although it did make us jump through the ridiculous hoop of having to add it to our wish list before being able to check out.
Alex Lee
4 August 2021 09:26
1628064618
Asda PS5 stock is now live
And just as if we waved our wand and summoned a drop, Asda is now live! The PS5 disc edition console (£449.99, Asda.com). The console will show as out of stock on the website, but it's not actually out of stock. Click the little heart icon, scroll to the top of the page and click the heart icon again (it's your wish list). You will be able to add the PS5 from your wish list there. Asda doesn't make it easy to get a console, does it?
Alex Lee
4 August 2021 09:10
1628064104
Asda PS5 stock could also drop this morning
The PS5 stock trackers on Twitter have been predicting a drop at Asda for well over a month now, but it could finally take place today. The last drop at Asda took place on 22 June at 9am and stock sold out within minutes. At this rate, Asda is slowly morphing into rival supermarket chain Tesco, which hasn't had a restock in five months.
The retailer reportedly received around 3,000 disc edition consoles last weekend and stock could drop over the next few days. We'll wait and see if it finally happens.
Alex Lee
4 August 2021 09:01
1628062865
Very PS5 stock is expected to drop imminently
Of the retailers rumoured to drop stock this morning, Very seems to be the most likely candidate. According to @PS5StockAlertUK, the retailer has planned to go ahead with a drop this morning, sometime between 9am and 12pm. We've come to expect long-lasting drops from the digital retailer, but this time it's predicted to get less than 5,000 units. The disc and digital edition consoles should be available, however. We'll alert you the second stock drops. Expect a queue if you're a little late to the party.
Alex Lee
4 August 2021 08:41
1628061300
When will PS5 consoles be back in stock today?
Gooooooood morning PS5 legends! Who's ready to get themselves a PS5 this morning? You are? Of course you are, and we're going to help you get one by walking you there every step of the way. After a monster Tuesday, which saw EE, Smyths Toys and John Lewis all restock the coveted console, we could see Very and Argos join the pack this morning.
We feel it, deep in our bones, August is going to be just as good as the Great Month of May, which saw a never-ending line of PS5 restocks. Stick with us and we'll take you through every drop, every celebration and every tantrum as they happen.
P.S. Our editor has advised us to tone down the Joe Wicks energy. Will we do it? Nah!
Alex Lee
4 August 2021 08:15
1628007011
A recap of today's PS5 restock events
What an absolutely incredible day for PS5 stock drops. We'll let you in on a secret: we weren't very optimistic about August being a stellar month, with analysts constantly warning us about the chip shortage continuing for months and months. But no, we're pleasantly surprised, and long may our good fortunes continue!
We hope you managed to secure a console at one of the drops at Smyths Toys, EE or John Lewis today, if not, then tomorrow looks like it's going to be pretty jam-packed with drops as well. Come back tomorrow for some more PS5 action, and we'll walk you through each and every one. G'night!
Alex Lee
3 August 2021 17:10
1628005220
Want a Nintendo Switch OLED?
If all the stock issues associated with Sony's latest console has got you feeling a little, well, over it, perhaps consider a Nintendo Switch (£279.99, Argos.co.uk) as a viable alternative.
There is fierce competition between the best gaming consoles. In our round-up, our writer noted that "Nintendo has never been afraid of taking risks with its console designs, and the Switch console, first released in 2017, is a perfect example of them getting it just right."
As "a home console that can be detached from a TV dock and used as a portable device," it's "well-suited to couch multiplayer, a mode that is facilitated by the novel controller design, which allows each controller to separate into two parts, each functioning independently."
Last month, the company announced a new console called the Nintendo Switch OLED – it's already out of stock in most places, despite only being available to buy on a pre-order basis.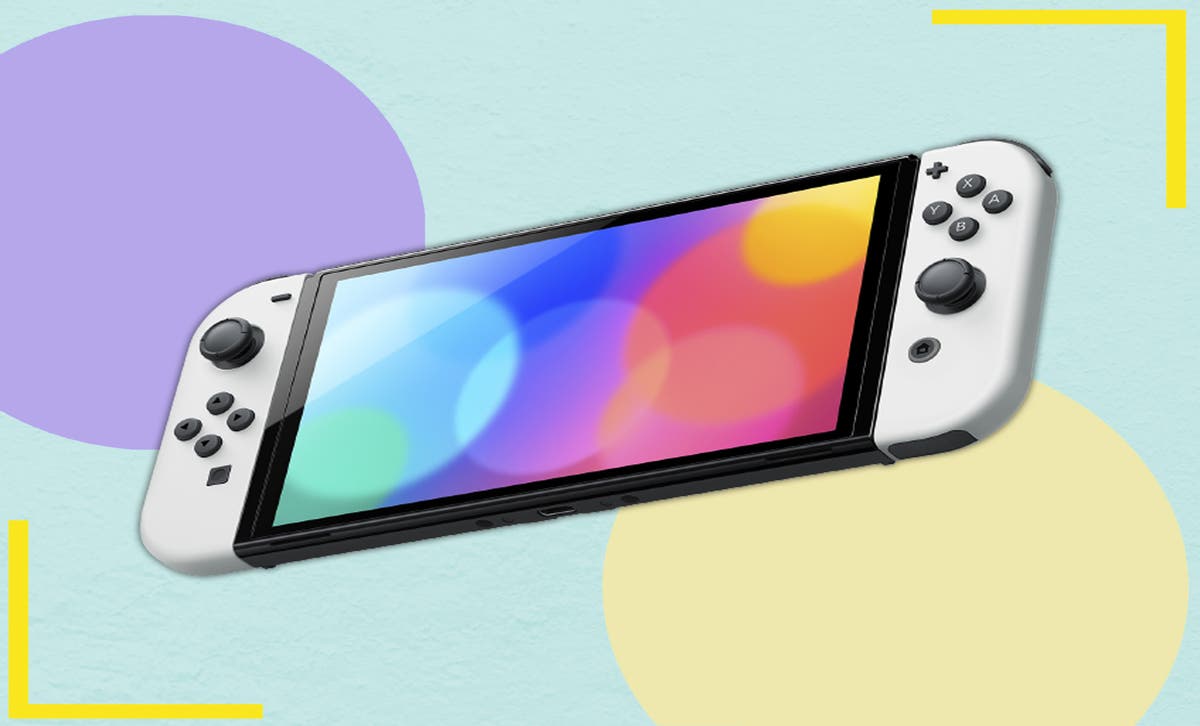 The Nintendo Switch OLED is available to pre-order in the UK. Here's where to buy it, it's price, release date, specs, battery life and more
Alex Lee
3 August 2021 16:40
1628002220
Best laptops 2021
Alex Lee
3 August 2021 15:50
1627999220
Why is there a PS5 shortage?
While it's getting easier to get your hands on a PS5 console – we've had three drops today already – loads of people still haven't secured one. Intel's CEO, Pat Gelsinger, doesn't believe that the situation will be fully resolved until 2023. "While I expect the shortage to bottom out in the second half, it will take another one to two years before the industry is able to completely catch up with demand," Gelsinger said in a Q2 financial earnings call.
But why? Covid-19. Not only did the pandemic see production lines shut down and manufacturing slow to a snail's pace due to social-distancing measures, it also saw people stay at home. By November, the banana bread had all been baked and the Joe Wicks PE mania had come to an end, and all people wanted to do was sit in their pants and play games on Sony's new console. Demand was through the roof at the same time that every part of the world suffered a shortage in semiconductors, delaying the production of consumer electronics even further. More on the shortage below: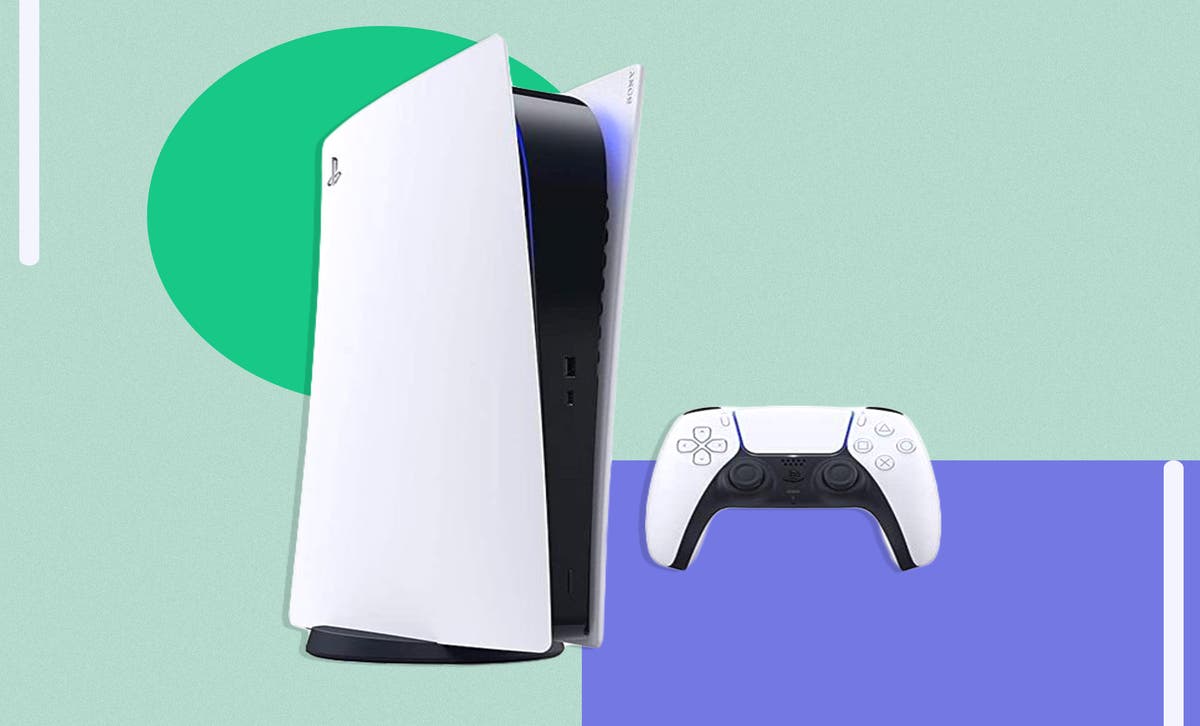 The Sony PS5 is out of stock and sold out everywhere. This is why there's a PlayStation 5 shortage and why it's so hard to get one, from Covid to the Suez Canal
Alex Lee
3 August 2021 15:00
1627996220
Need a PS5 headset?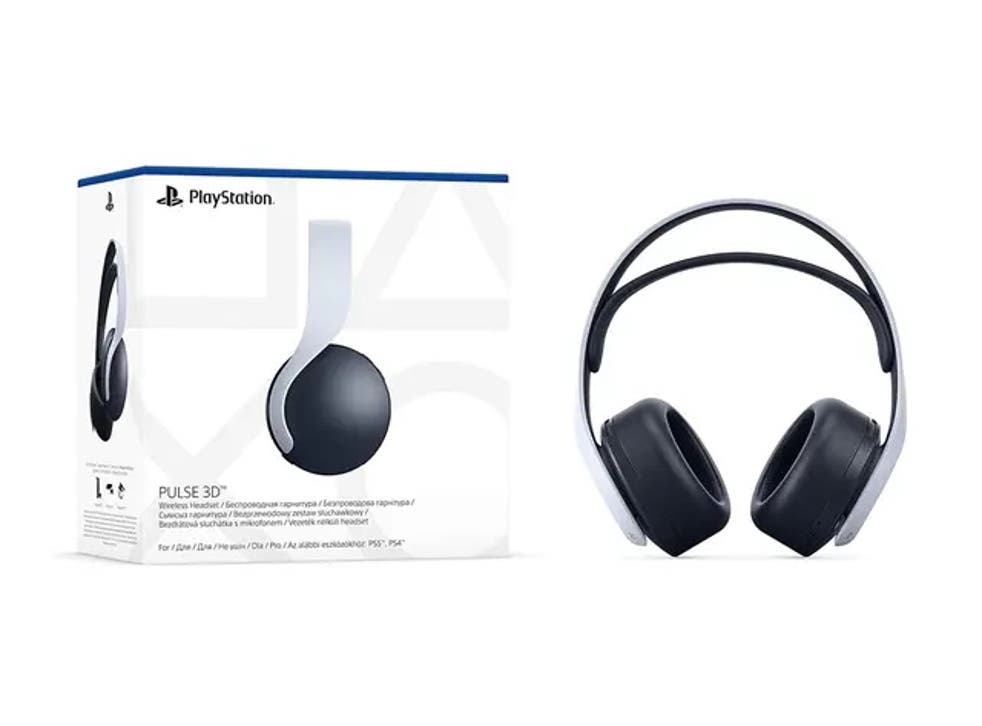 If you were lucky enough to bag a PS5 console at one of the three and a half drops this morning, you're probably going to want to partner it with some new accessories. We've rounded-up a bunch of our favourites in our guide to the best PS5 accessories, and one of these is the 3D pulse wireless headset from Sony.
There's no shortage of gaming headset options out there but the PlayStation 5 pulse 3D wireless headset is a little bit special. "Made with certain PlayStation 5 games in mind, its 3D audio means you can feel fully immersed in the experience, feeling like things are truly happening all around you," our reviewer said. "It's a distinctive way of doing things that stands out more so than conventional headsets, even if not all games fully take advantage of it just yet".
Best of all? It can help you gain an advantage in certain titles too.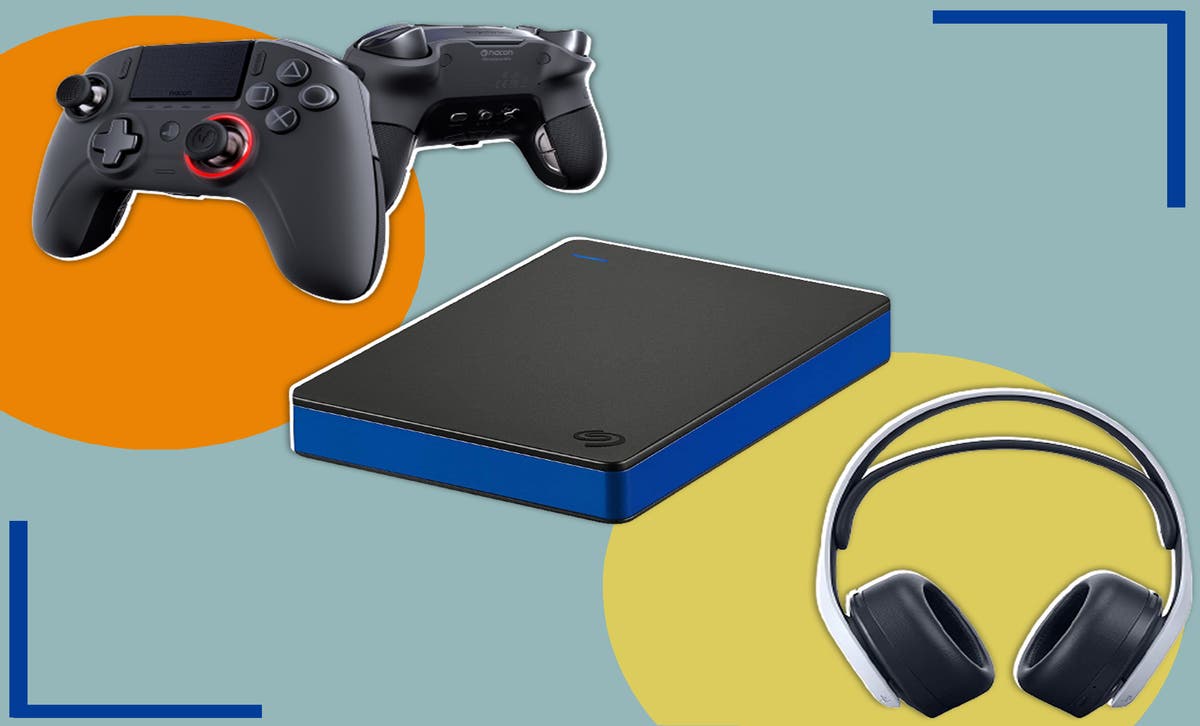 From controllers to memberships, these are the best PS5 accessories to enhance your game playing, from Amazon, Sony, Nacon and more
Alex Lee
3 August 2021 14:10
IndyBest product reviews are unbiased, independent advice you can trust. On some occasions, we earn revenue if you click the links and buy the products, but we never allow this to bias our coverage. The reviews are compiled through a mix of expert opinion and real-world testing.