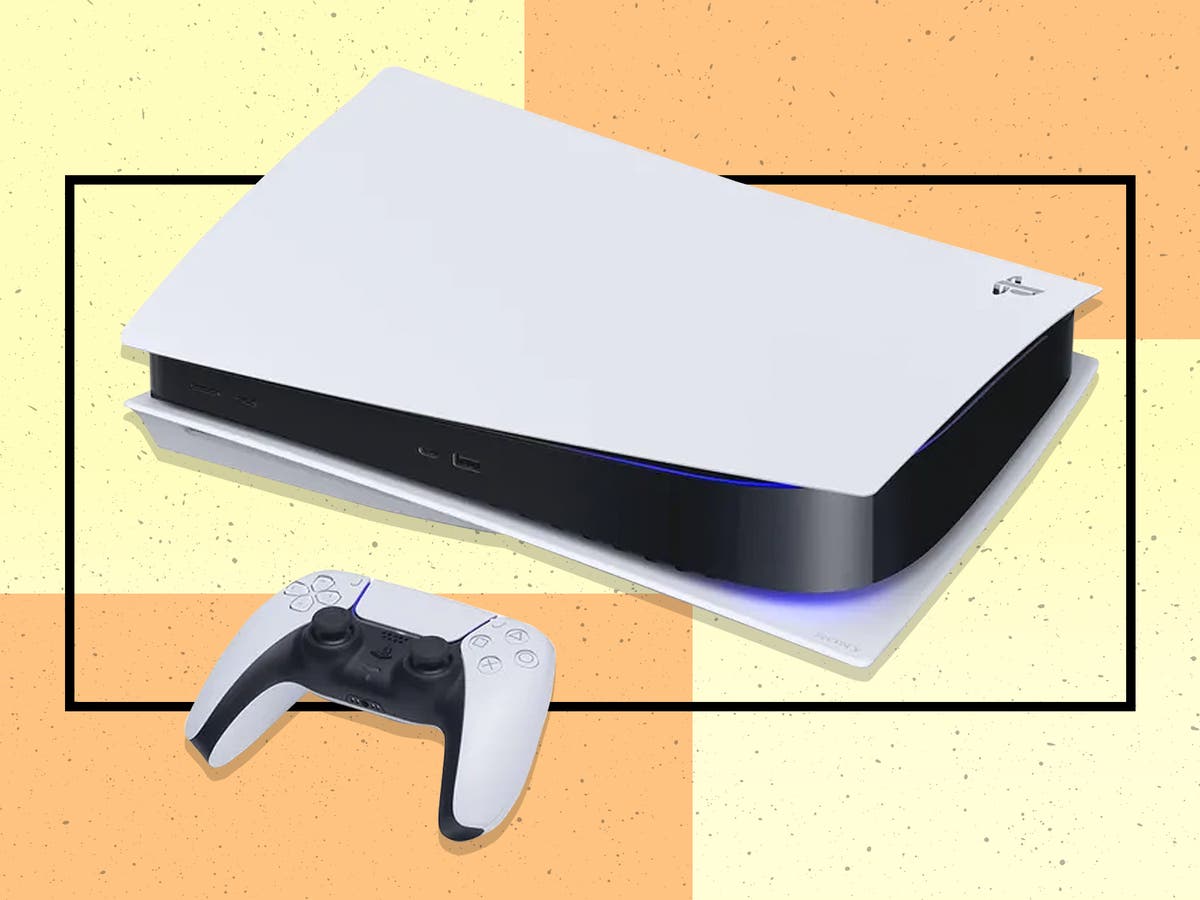 Where can you buy a PS5 today? Follow live for the latest PS5 restock UK updates from Amazon, John Lewis, Very, Smyths, AO and more
New PS5 update focuses on system performance
Update: Game expected to drop this morning, with Asda and AO to follow next. Read on for more information.
It's been eight months since the launch of the PS5, but persistent supply problems and a global shortage of semiconductors have slowed production of the next-generation console to a crawl. New stock is hard to find, and when it does appear the PS5 sells out fast.
With that said, things are slowly improving. In May, we saw restocks from all major UK retailers for the first time since the console's release. The comeback faltered in June, but in-store restocks at Game did make a small resurgence. July has been a mixed bag so far, but restocks have been picking up pace again, with six drops last week from the likes of Amazon and John Lewis. This week we're set to see seven major drops take place, with Very and Smyths Toys having restocks on Tuesday and Argos dropping yesterday. There are lots more to follow.
If you're still looking to get your mitts on a PS5, there's still hope. We're on hand to give you the latest insight on Playstation 5 restocks from all major retailers, both online and in-store, as well as providing details on rumoured releases, the latest PS5 games and accessories to snap up and much more. Happy hunting.
Read more:
Check stock from UK PS5 retailers below: 
1626940668
AO PS5 stock could also be dropping today
It's AO.com's final chance to drop PS5 consoles today, otherwise a drop will most likely happen next week instead. It's a challenging place to bag a console, but if you know how to secure one from the retailer's website, you won't have much competition. Why? Because you literally have to play around with the site's code in order to get a console.
It's a method that only works with Google Chrome on a laptop or desktop computer, and requires you to click into AO's element inspector and change one of the product codes to check out. Difficulty level? Extreme!
Alex Lee
22 July 2021 08:57
1626939768
Game PS5 stock could drop in the next few hours
Game is heavily rumoured to drop 8,000 to 10,000 PS5 consoles this morning, sometime between 9am and 11am. Bundles will be available, and one stock tracker also suggests that this will be the last chance for you to get a digital edition console before the hardware changes and it gets a little bit lighter – if you're keen on unexpectedly limited edition models.
Our advice for Game? Don't leave the queue when stock goes live or you'll have to queue up from the back again, and make sure to opt for an obscure bundle – the weirder the better – for the best chance of bagging a console.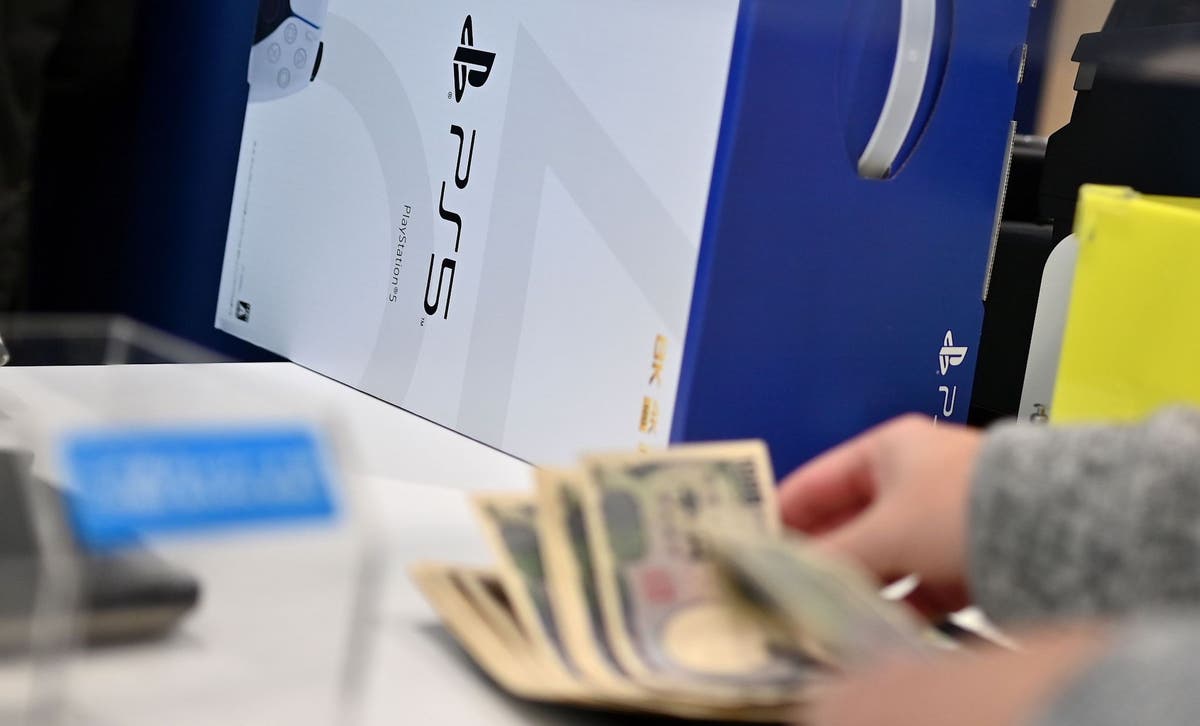 A new version of the PS5 has appeared – and it is inexplicably lighter.
Alex Lee
22 July 2021 08:42
1626938409
What PS5 stock drops could we see today?
Good morning PS5 seekers, and welcome to another day of stock tracking action. So far this week, we've had lengthy drops at Very and Argos, with Smyths Toys having a quintessentially small drop earlier this week. If you weren't able to get a console at either of the above retailers, today could be your day!
Game is expected to drop a massive 10,000 consoles in the next few hours, with Asda and AO following close behind. Stick with us today and we'll bring you the updates as and when they happen. It could be a good one!
Alex Lee
22 July 2021 08:20
1626883209
Goodbye from your resident PS5 stock trackers
We're wrapping up the PS5 stock tracking liveblog for today, but we hope some of you managed to get a console from Argos this morning. If not, don't worry, Game has been heavily – and we mean heavily – rumoured to drop tomorrow, so if you didn't manage to pick up a console, keep an eye out for a (potentially massive) restock in the morning.
For other future restock dates, have a read of our main PS5 stock tracking guide, which we update throughout the week. Catch you tomorrow!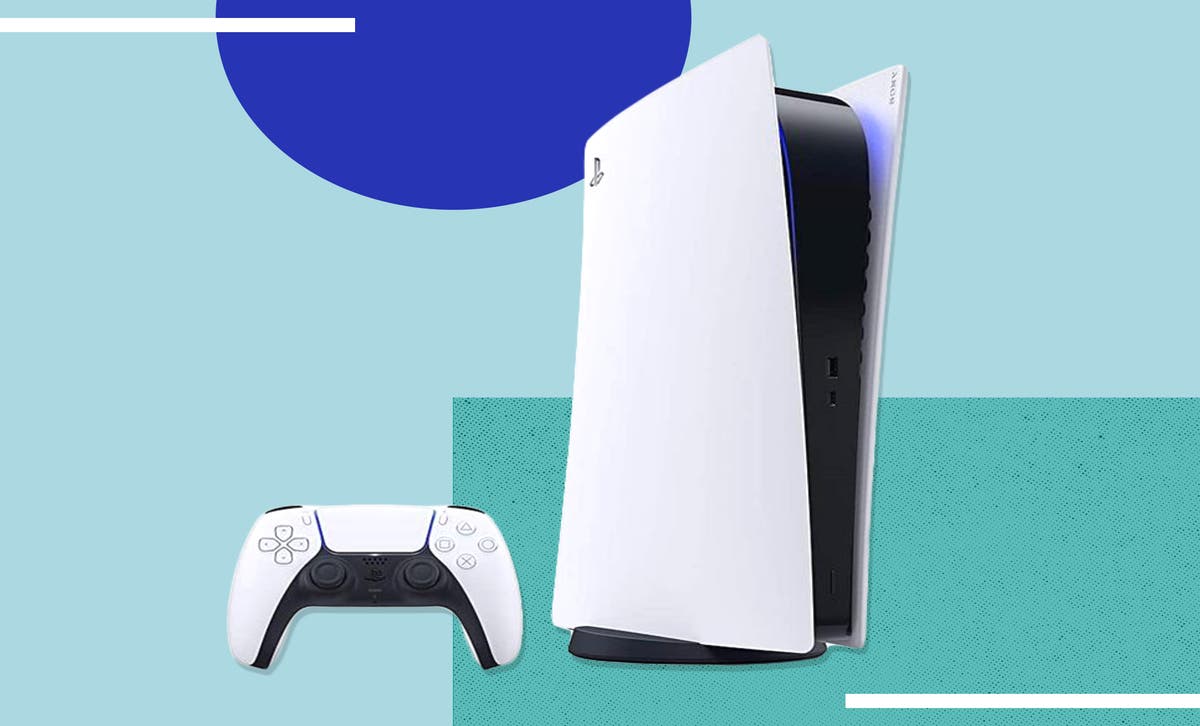 Where can I buy a PS5 today? When will Sony playstation 5 console be restocked? A list of where to buy the ps5 from Currys, Very, Argos, John Lewis and more
Alex Lee
21 July 2021 17:00
1626881716
Want an Xbox series X instead?
Fed up of trying to get a PS5? We know, all those queues and waiting rooms can be a little bit draining, but spare a thought for those on the hunt for an Xbox series X console as well. Microsoft is also experiencing restock problems. The Series X situation started to improve in June, but it seems like the well has dried up again in July.
Finding a retailer with Xbox stock isn't the easiest task, so to help give you a fighting chance, we've launched an Xbox series X restock liveblog, where we bring you all the Xbox stock updates as and when they happen. Follow along for all the juiciest news.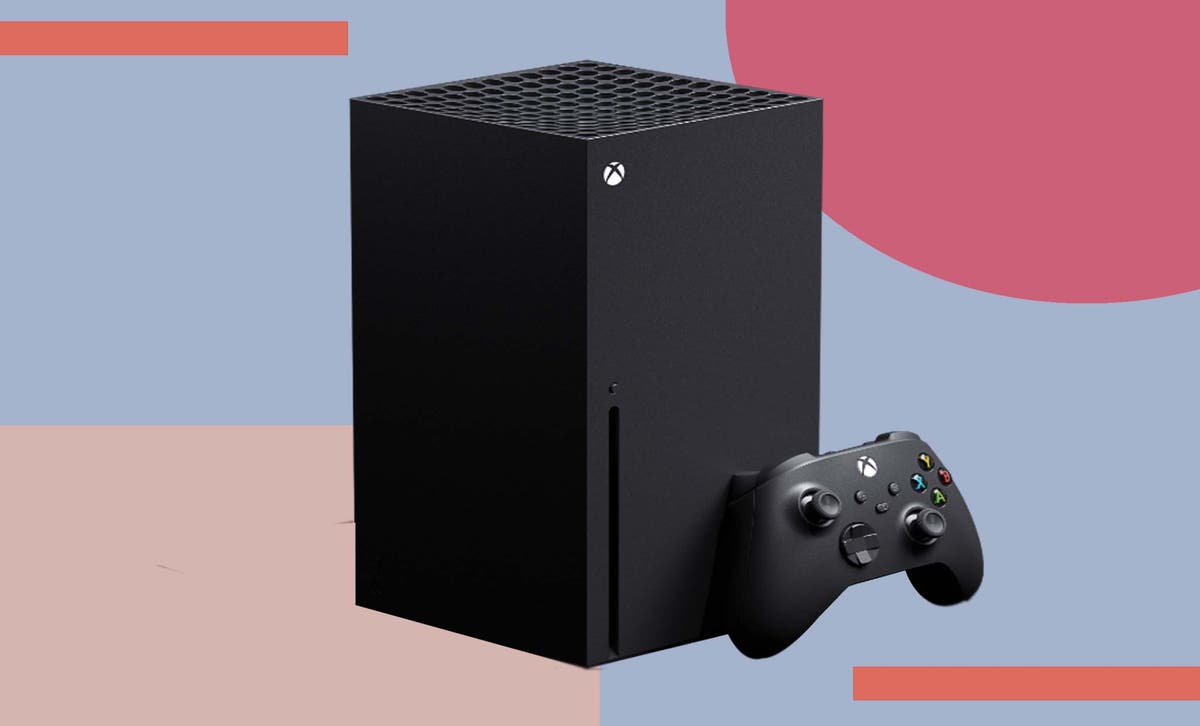 Where can you buy an Xbox series X today? Follow live for the latest Xbox series X restock updates from AO, Game, Argos and more in the UK
Alex Lee
21 July 2021 16:35
1626878439
Want a new gaming laptop instead?
We know, we know, the PS5 is basically impossible to secure. But do you know which gamers are laughing in glee at us console gamers? PC gamers, of course. If you want to join in on the PC gaming fun, why not take a look at our round-up of the best laptops?
The Dell XPS 15 is our pick for the best gaming laptop, with our reviewer saying that it's a showcase of everything the manufacturer can reasonably pack into a single machine without the entire thing melting into a hot puddle of silicon and plastic. "The Dell XPS 15 is one of the best Windows laptops you can buy, and pairs a minimalist, no-fuss design with top-level functionality and performance," they added.
Have a read of our best laptops guide below for more of our favourites.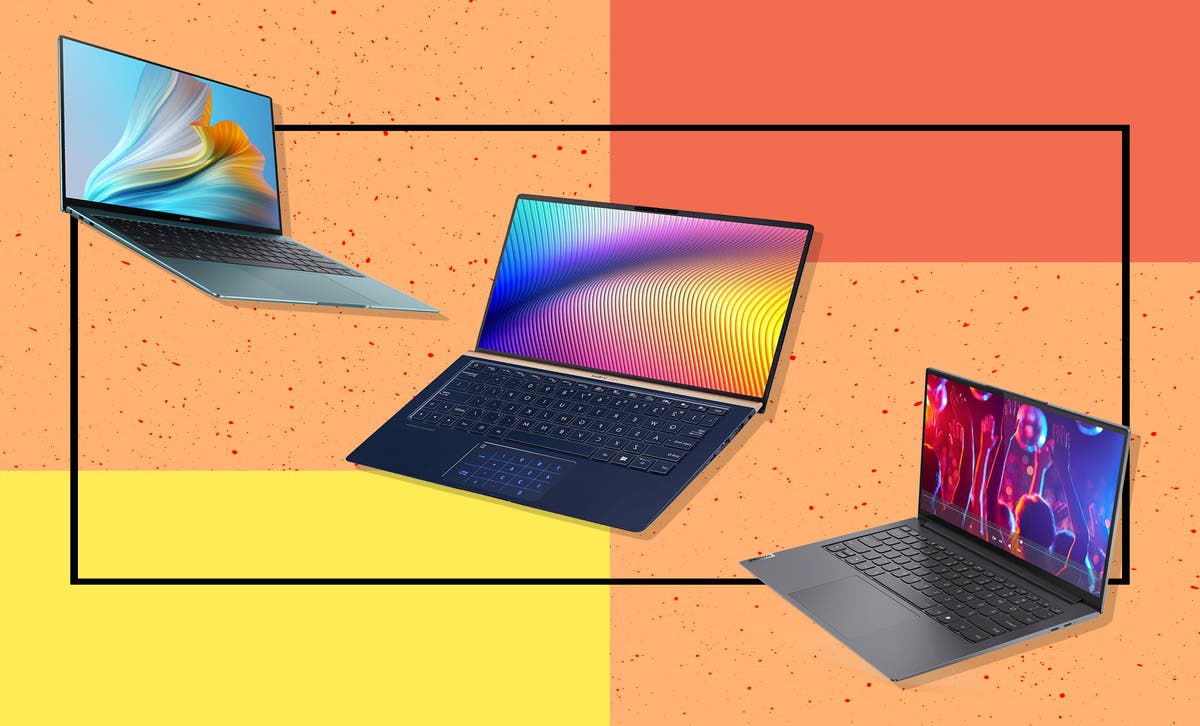 What is the best laptop to buy? We've selected the 10 best laptops in 2021 in the UK, from Surface laptops and MacBooks to budget laptops from Dell and more
Alex Lee
21 July 2021 15:40
1626875139
Sign up to the IndyBest newsletter
Want more shopping insights and tips? Why not sign up to the IndyBest newsletter to access the best deals and round-ups of the week's must-have products chosen by IndyBest experts. Dropping into your inbox every Friday morning, the handy digest features items from our tried and tested reviews by experts in the field – helping you make the most informed choice with your hard-earned cash.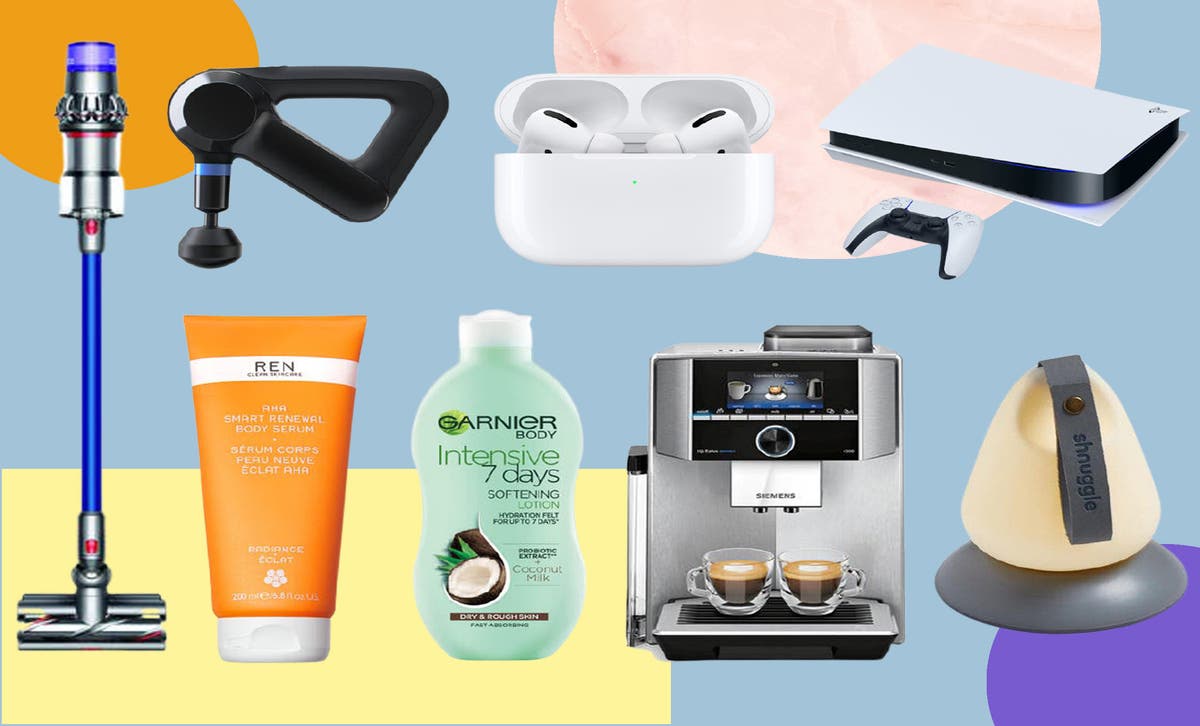 Make sure you don't miss out on our exclusive IndyBest email dropping into your inbox every Friday morning
Alex Lee
21 July 2021 14:45
1626871839
When is the PS5 VR coming out?
If you're hungry for more news on the PS5 VR, you'll have to keep on waiting. Since Sony announced the next-gen VR headset back in February, little else has been reported. We know that it will only have one cable, that the field of view will be bigger and there will be a higher resolution, but not much else.
It won't be out for another year at least, but it might be unveiled at an upcoming PlayStation showcase hosted by Sony in August, if serial leaker Roberto Serrano is to be believed. We'll be waiting with bated breath.
Alex Lee
21 July 2021 13:50
1626868539
Do PS4 games work on PS5?
Yes! Thankfully, you can play your favourite  PS4 games on the PS5 hassle-free. You'll be able to download any games you bought through the PlayStation store and play them on the PS5 as well.
If you've got the disc edition of the PS5, you'll also be able to insert your PS4 discs into the PS5 and play them that way. Obviously, because there's no physical disc slot on the digital edition of the PS5, any physical PS4 games you've bought are pretty useless if you bought the cheaper console.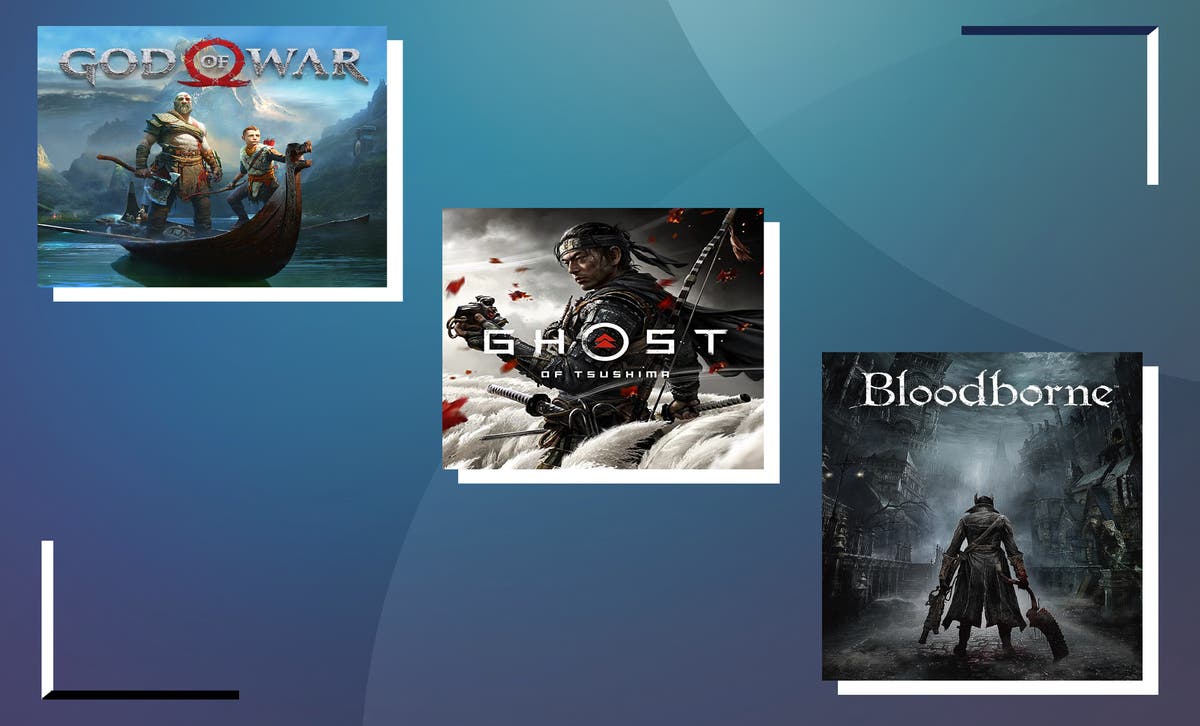 From story-led games to online co-op adventures, we've found the best PS4 games of 2021 to play now, including 'God of War' and 'Resident Evil'
Alex Lee
21 July 2021 12:55
1626865233
Need a second PS5 controller?
If you've managed to pick up a PS5 at Argos this morning, you might want to buy a second PS5 controller to go with your new console.
The dualsense wireless controller is one of the coolest innovations from Sony. It's so good that even Xbox's boss Phil Spencer praised it in an interview with The Verge. The haptic feedback system, which allows you to feel your heart in your hands when you're low on health, is just one of the neat things the controller can do, and is in pole position in our round-up of the best PS5 accessories.
The company has recently released two new colourways for the controller: midnight black and cosmic red. Find out how to buy them below.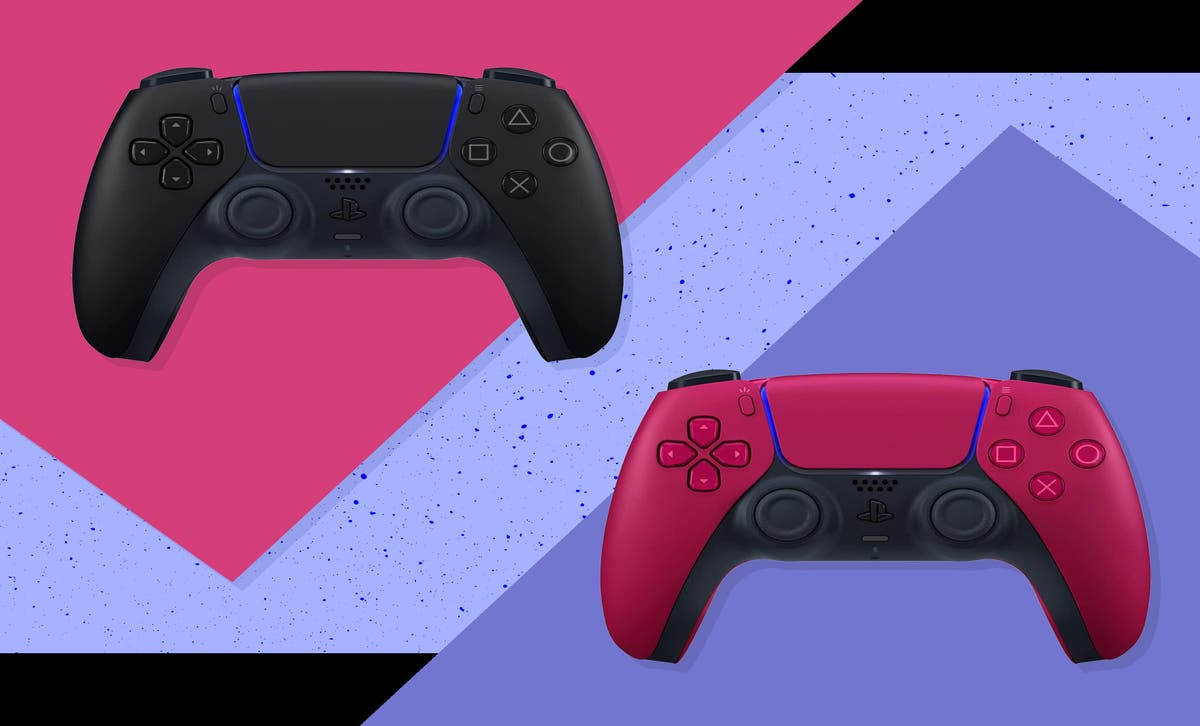 The new PS5 DualSense controllers come in midnight black and cosmic red. Here's how much they cost and how to pre-order them from Amazon and Game
Alex Lee
21 July 2021 12:00
IndyBest product reviews are unbiased, independent advice you can trust. On some occasions, we earn revenue if you click the links and buy the products, but we never allow this to bias our coverage. The reviews are compiled through a mix of expert opinion and real-world testing.