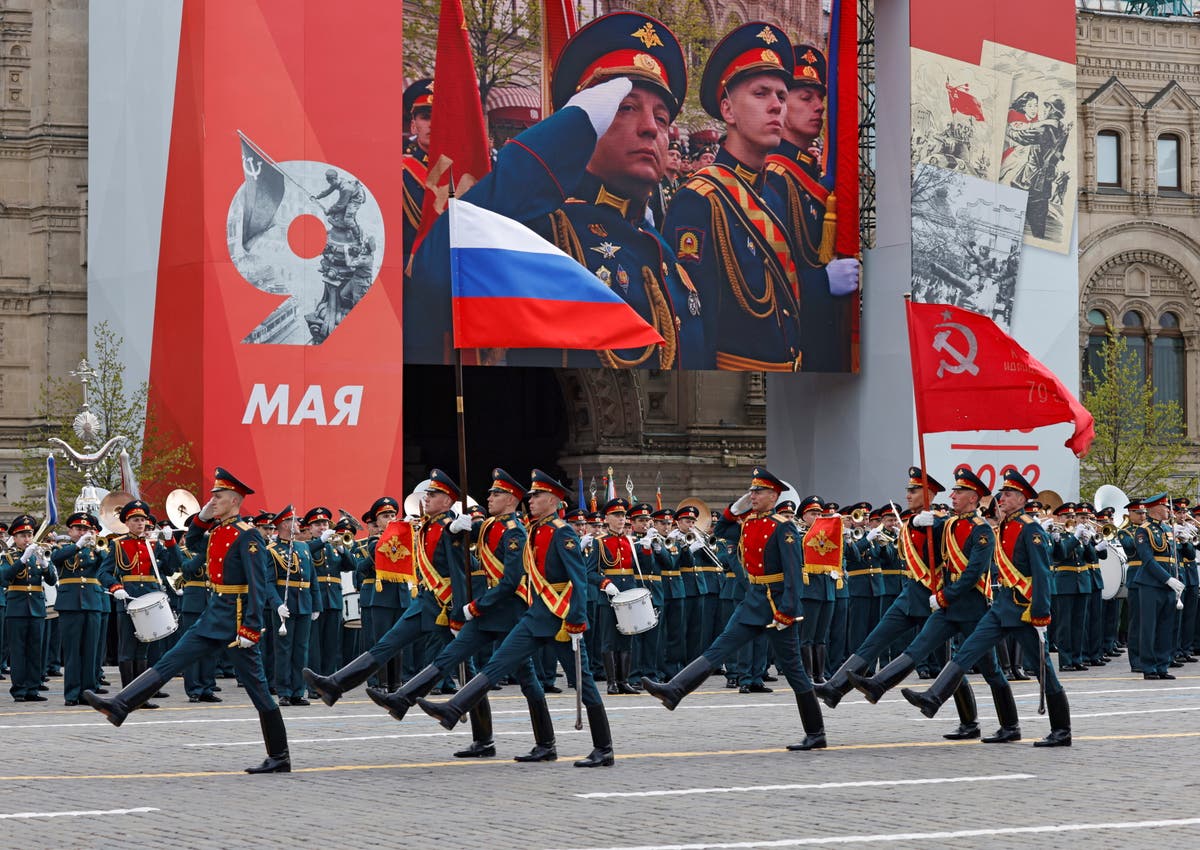 Russia marks 77th anniversary of victory over Nazis with military parade at Red Square
Watch live as Putin attends Russia's annual WWII victory parade
Vladimir Putin and his "utterly complicit" generals are "hijacking" the memory of Russian troops who helped defeat the Nazis in the Second World War, the UK has said.
The suggestion came in response to a speech by Mr Putin on Monday at a military parade in Moscow to commemorate the 77th anniversary of the surrender of Nazi Germany. In his remarks, the Russian president sought to cast his invasion of Ukraine in a positive light, suggesting the Kremlin's troops were "defending the motherland".
However, the UK defence secretary Ben Wallace denied this, saying Russian generals were only "inflicting needless suffering in the service of lowly gangsterism".
Mr Putin was also spouting "fairytale claims" when he falsely alleged that Nato had been preparing to attack Russian territory, Mr Wallace added.
The British defence secretary's comments follow reports that 60 people died after Russia bombed a school in the eastern Ukrainian village of Bilohorivka.
1652112930
Mariupol steel plant pounded by tanks and artillery in 'storming operations'
Mariupol's Azovstal steel works – the city's last stronghold of Ukrainian defenders – is being pounded by Russian tanks and artillery, Ukraine's defence ministry has claimed.
Russia has declared victory in Mariupol, a strategic city on the Sea of Azov, but the sprawling steel works remains under the control of Ukrainian fighters.
"The enemy continues to blockade our units in the area of the Azovstal factory, and is conducting storming operations with the support of tank and artillery fire," defence ministry spokesman Oleksander Motuzyanyk told an online briefing.
My colleague Emily Atkinson has more:
Aisha Rimi
9 May 2022 17:15
1652112030
Russian oil boss dies in mysterious circumstances from toad poisoning
A former top manager of the Russian energy corporation Lukoil has died from suspected toad poisoning, reports say.
Following a session with a local shaman in Mytishchi, a city northeast of Russia's capital Moscow, Alexander Subbotin a Lukoil board member, allegedly died in a basement after an anti-hangover session with the healer.
My colleague Emily Atkinson has more: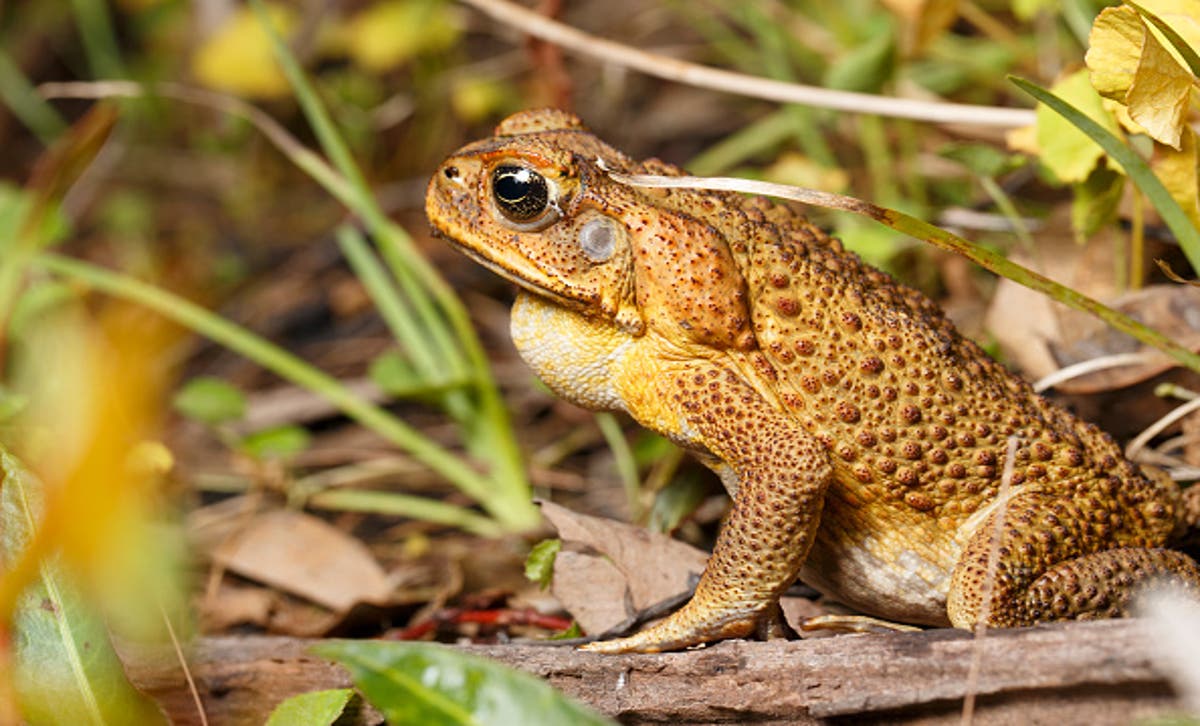 Alexander Subbotin was a Lukoil board member
Aisha Rimi
9 May 2022 17:00
1652111050
Ukrainians find no answers in hollow Putin speech
Putin's Victory Day speech in Moscow was expected to reflect the volatile situation in Ukraine with major announcements. There were predictions that he would order a general mobilisation of the population, or perhaps even declare war on Ukraine.
In the end, his address offered no pointers towards what may unfold in the conflict. Instead, he compared the fighting taking place to the Great Patriotic War when 27 million Russian gave their lives in defeating Hitler's Germany.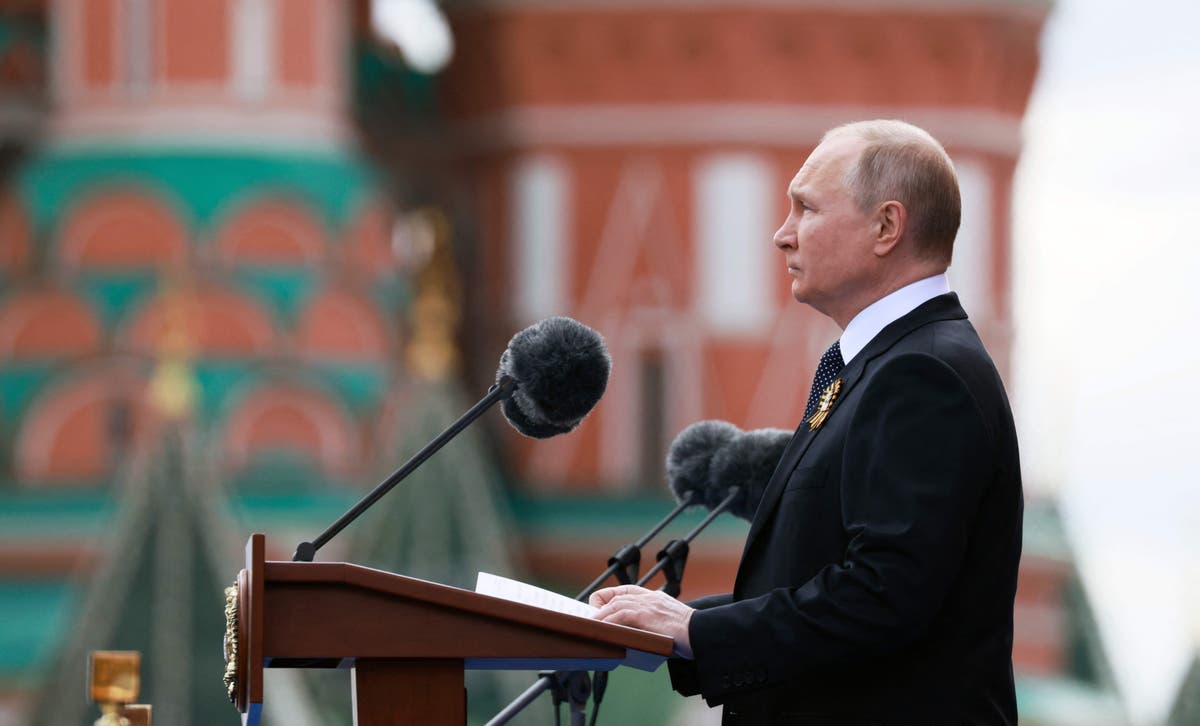 In Kyiv, Kim Sengupta hears the reaction of war-battered Ukrainians to the Russian leader's Victory Day speech
Aisha Rimi
9 May 2022 16:44
1652110366
In Pictures: Russia Victory Day parade
Thousands of Russians took part in a Victory Day military parade to mark the 77th anniversary of the Soviet Union's defeat of Nazi Germany in World War II.
Russian president Vladimir Putin waved to spectators and gave a speech on Monday, in which he attempted to justify the deadly invasion of Ukraine he launched on 24 February.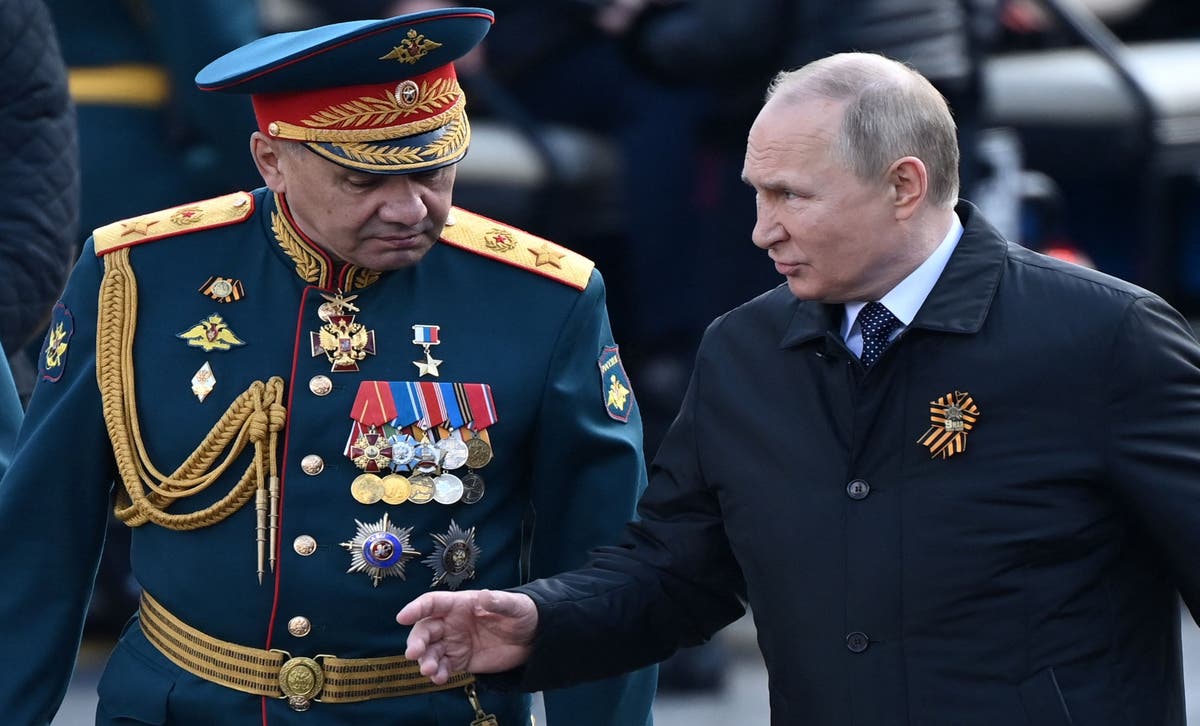 Putin tried to justify his invasion of Ukraine on an occasion that usually celebrates Nazi Germany's defeat
Aisha Rimi
9 May 2022 16:32
1652109059
Latest update from Mariupol
Russia is attacking the Azovstal steel plant in Mariupol with tank and artillery fire, Ukraine has said.
"The enemy continues to blockade our units in the area of the Azovstal factory, and is conducting storming operations with the support of tank and artillery fire," a Ukrainian defence ministry spokesperson said.
"The possibility of a renewal of its bombardment from Tu-22 M3 bombers is not excluded," they added.
The evacuation of civilians from the besieged steelworks was recently completed.
Rory Sullivan
9 May 2022 16:10
1652108420
European Council president visits Odesa
Charles Michel, the president of the European Council, has met the Ukrainian prime minister Denys Shmyhal in the Black Sea port of Odesa.
They reportedly had to take cover after the city was hit by four Russian missiles.
Here's an update from the Kyiv Independent:
Rory Sullivan
9 May 2022 16:00
1652107520
Hundreds of cats and dogs killed in attacks on Ukrainian animal shelter
Hundreds of animals were killed in a series of Russian attacks on animal shelters near Kyiv,The Independent has learned.
Elena Artykhovych, a volunteer at the 'Best Friends' animal shelter near Makariv in the Kyiv Oblast, said the first attack took place on 1 March, just under a week into the Russian invasion.
"It was an air raid, our manager heard a sharp sound of a plane… then she heard a terrible explosion," she told The Independent.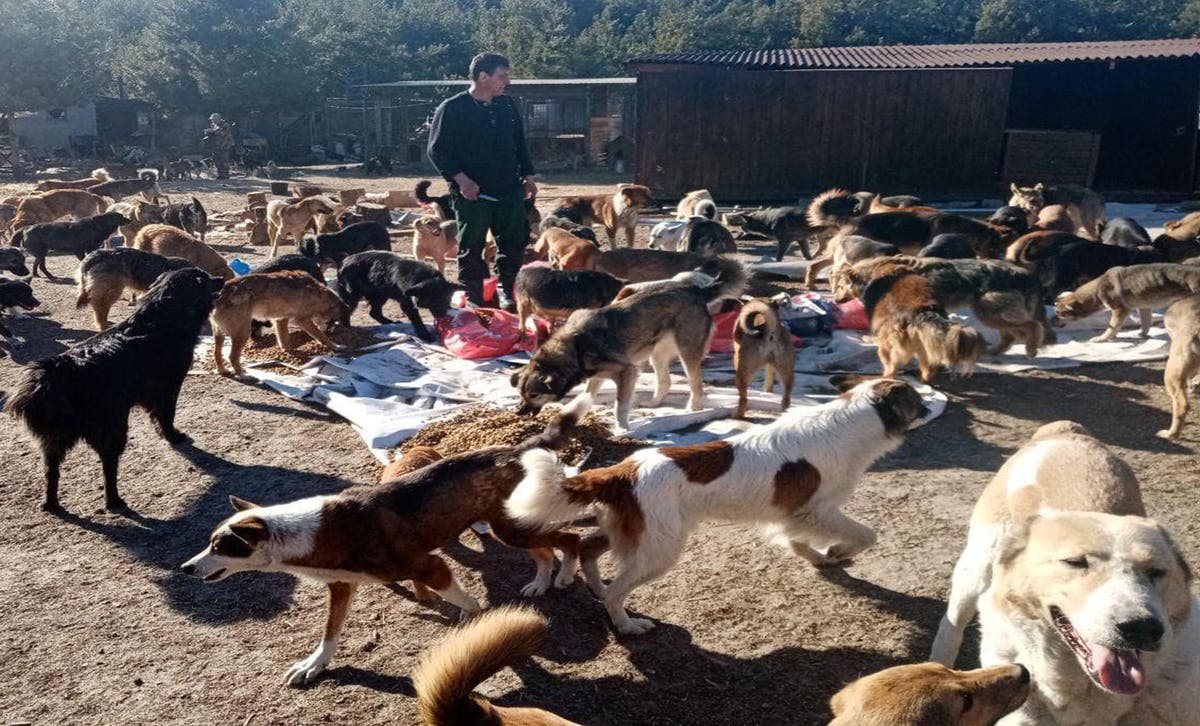 As many as 260 cats and 100 dogs perished in the attacks on the 'Best Friends' shelter near Kyiv, say bosses
Rory Sullivan
9 May 2022 15:45
1652106620
Exclusive: 'Ghost dom' tax loophole hampering efforts to stop sanctioned Russian money flowing into UK
British sanctions against Russian money are struggling due to a tax loophole, The Independent can reveal.
The provision – dubbed 'ghost dom' – enables someone to claim both non-domicile status and that they have no UK income. It also allows them not to submit a tax return, even if they live in Britain full time.
Investigators at the National Crime Agency's Kleptocracy Cell say the loophole is thwarting their efforts to target high-profile Russians linked to the Kremlin over its war in Ukraine.
Anna Isaac has this exclusive: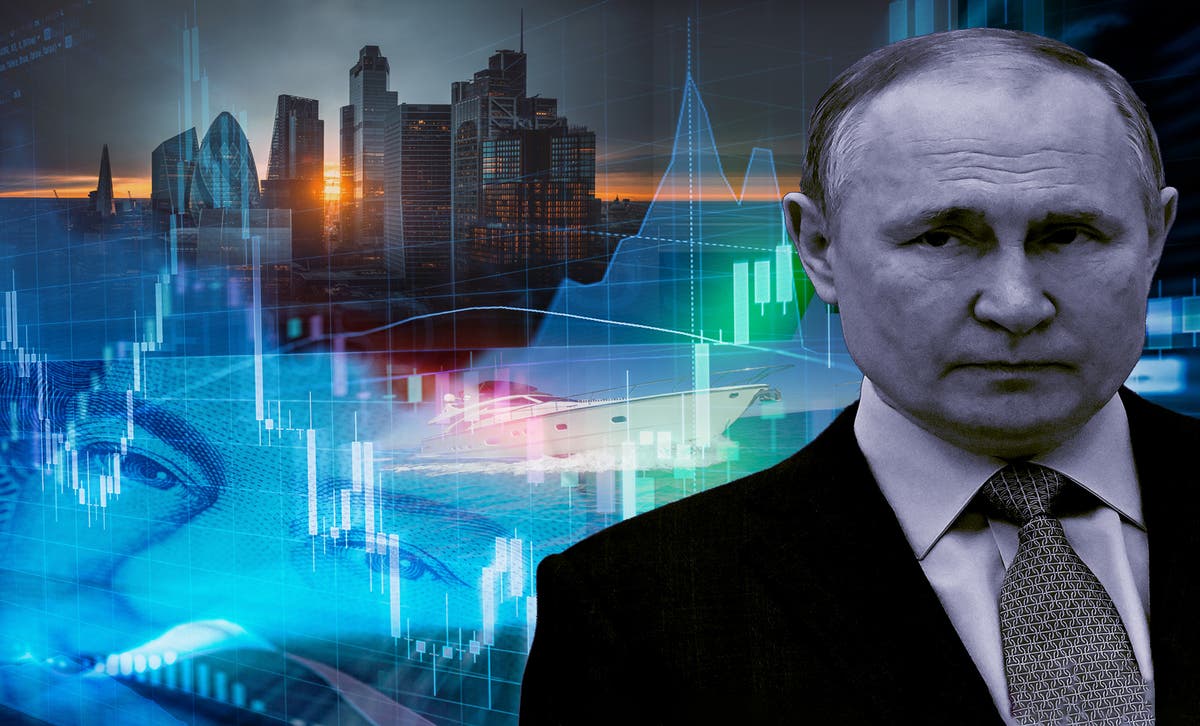 Exclusive: Problem is 'matter of national security', shadow chancellor Rachel Reeves says
Rory Sullivan
9 May 2022 15:30
1652105720
Russia mothers express fear of sons being sent to Ukraine
Not everyone at Victory Day parades in Russia is singing from the Kremlin's hymn sheet.
Earlier, Vladimir Putin compared Russian soldiers fighting in Ukraine to the Soviet troops who helped to beat the Nazis in 1945. The comparison was widely ridiculed outside of Russia, with many saying it had now become a fascist country itself.
Olga, a Russian woman who attended a Victory Day march in St Petersburg , told Reuters that she and other mothers were concerned about the war in Ukraine.
"I have a son, who is now finishing his master's, I'm really worried about him. Really. I know many mothers whose sons are now of conscription age. Those mothers do not know what to do with themselves…They're trying to find any way to save their children from going to this war."
On Monday, Russian satellite television menus were hacked, with messages telling viewers: "You have the blood of thousands of Ukrainians and hundreds of dead children on your hands", "The TV and the authorities are lying. No to war."
Rory Sullivan
9 May 2022 15:15
1652104520
US ambassador to the UN says Russia has 'nothing to celebrate' on Victory Day
The US ambassador to the UN has said Russia has nothing to celebrate at this year's Victory Day.
Speaking to CNN on Sunday, Linda Thomas-Greenfield said: "They have nothing to celebrate tomorrow. They have not succeeded in defeating the Ukrainians. They've not succeeded in dividing the world, or dividing Nato, and they have only succeeded in isolating themselves internationally and becoming a pariah state around the globe."
"So what they're celebrating tomorrow is their own lack of success."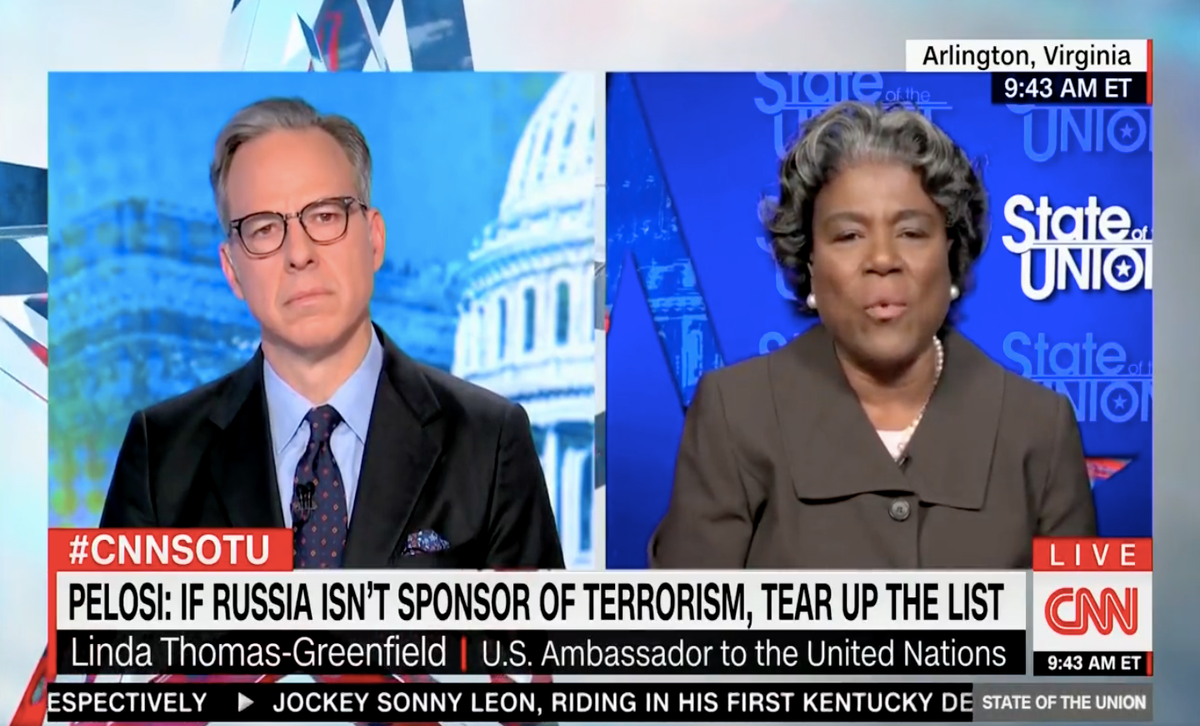 Victory Day celebrates Russia's victory over Nazi Germany in the Second World War
Rory Sullivan
9 May 2022 14:55