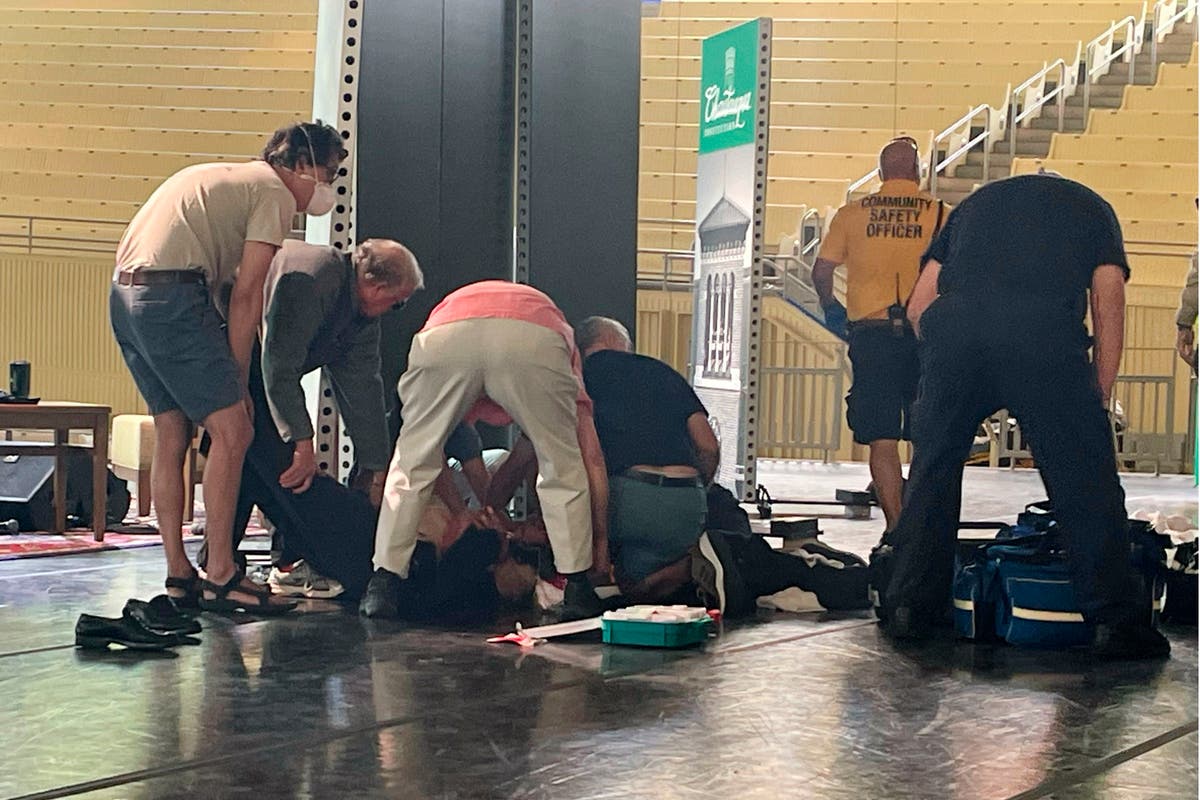 The author, 75, was the target of a 'fatwa' by Iranian religious leaders over his 1988 book The Satanic Verses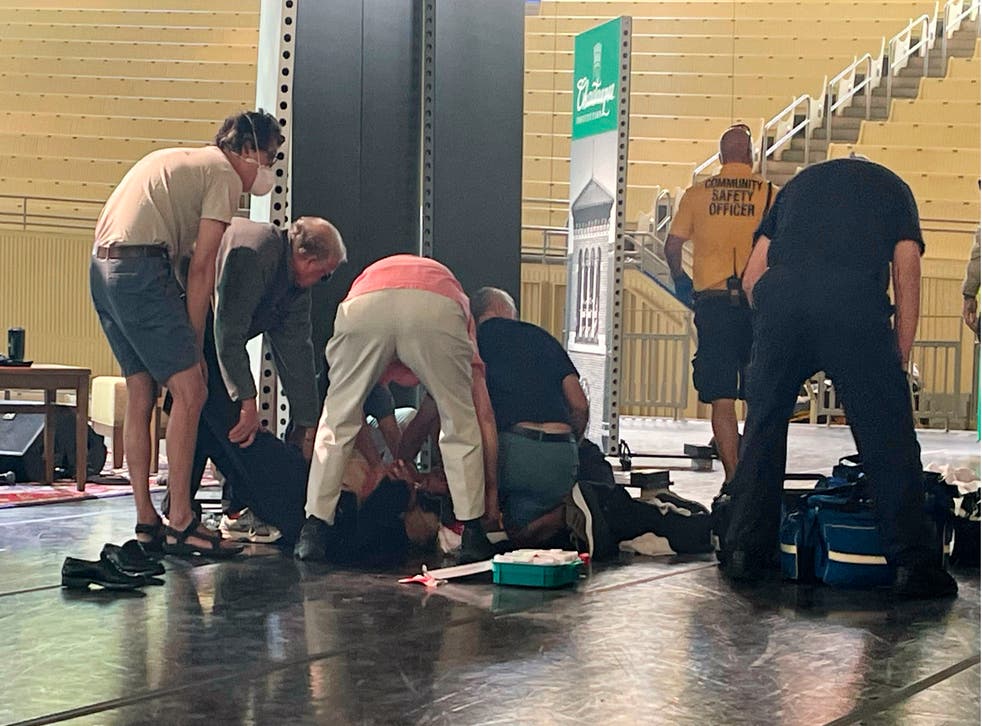 Author Salman Rushdie has been attacked on stage at a writing event in western New York.
An Associated Press reporter witnessed a man storm the stage at the Chautauqua Institution in Western New York state and begin "punching or stabbing" Mr Rushdie as he was being introduced.
The author was taken or fell to the floor, and the man was restrained, the Associated Press reported.
A suspect has been detained, according to authorities.
Mr Rushdie, 75, was the target of death threats over the publication of his 1988 book The Satanic Verses.
A year later, Iran's late leader Ayatollah Ruhollah Khomeini issued a fatwa, or edict, calling for Mr Rushdie's death.
Iran has also offered over $3m in reward for anyone who kills Mr Rushdie.
He went into hiding for several years after the fatwa was issued.
The Indian-born author won the prestigious Booker Prize in 1981 for his seond novel Midnight's Children.
Mr Rushdie has two sons and has been married four times, most recently to model and television host Padma Lakshmi. The couple wed in 2004 before divorcing three years later.
He was knighted in 2007 for "services to literature", and is a long-term resident of New York City.
1660320546
Writers association 'reeling from shock and horror' at Rushdie attack
PEN America CEO Suzanne Noseel says the writer's association is "reeling from shock and horror" over the attack on Salman Rushdie.
"We can think of no comparable incident of a public violent attack on a literary writer on American soil," Ms Noseel said in a statement.
She said Mr Rushdie, a former president PEN America, had emailed her just hours before the incident to ask for help with placements for Ukrainian writers in need of safe refuge.
"Salman Rushdie has been targeted for his words for decades but has never flinched nor faltered," she said.
"He has devoted tireless energy to assisting others who are vulnerable and menaced.  While we do not know the origins or motives of this attack, all those around the world who have met words with violence or called for the same are culpable for legitimising this an assault on a writer while he was engaged in his essential work of connecting to readers."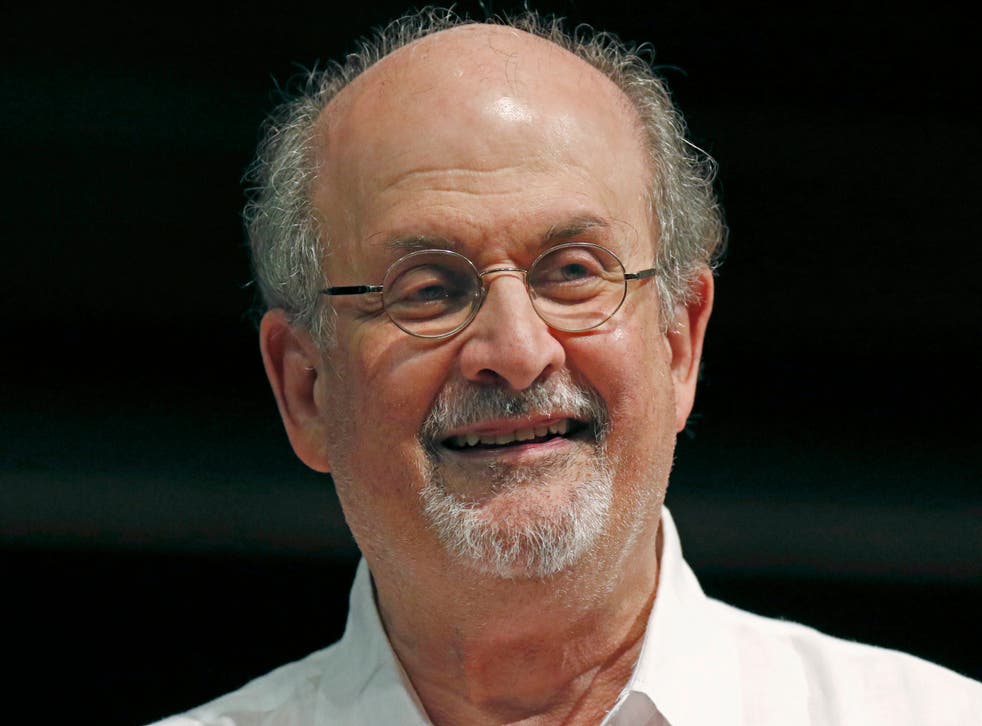 Bevan Hurley
12 August 2022 17:09
1660318956
Images on social media show a suspect being taken into custody
A man suspected of attacking Salman Rushdie has been taken into custody, according to journalist Ryan Kelly.
Bevan Hurley
12 August 2022 16:42
1660318733
Salman Rushdie attacked on stage
Salman Rushdie was attacked live on stage at an event in western New York state on Friday.
Richard Hall has the details.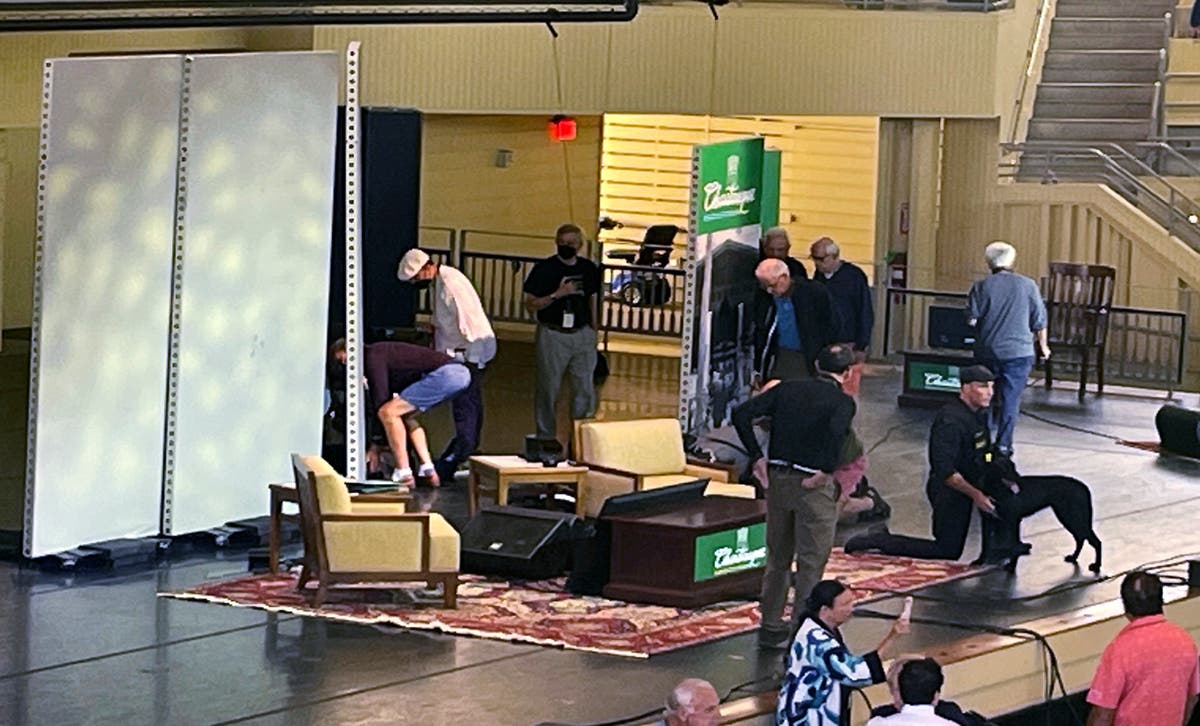 Author of the Satanic Verses was once the subject of a fatwa issued by Ayatollah Ruhollah Khomeini
Bevan Hurley
12 August 2022 16:38