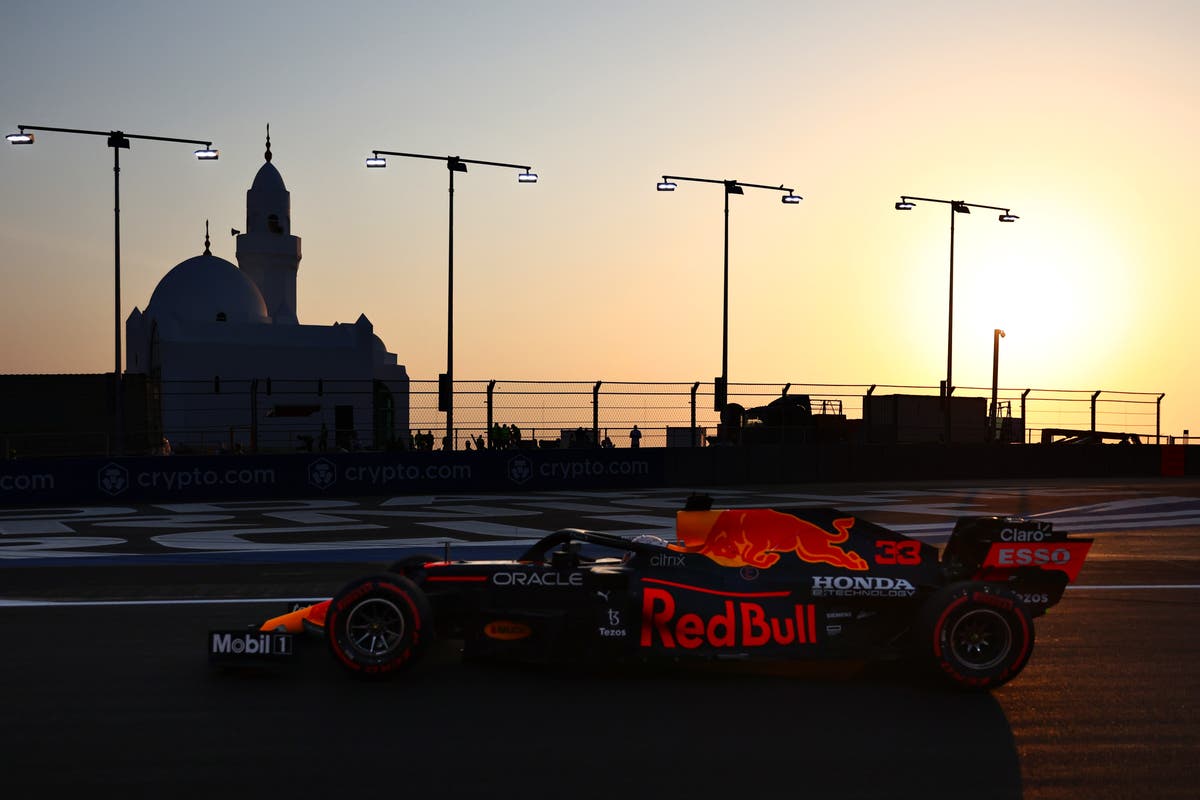 Lewis Hamilton is on pole as the Mercedes driver looks to take a chunk out of Max Verstappen's eight-point lead in Jeddah as the F1 title race delivers more drama
Lewis Hamilton says 'we need to apply pressure' on Saudi Arabia over human rights
Lewis Hamilton claimed a crucial pole position for this evening's Saudi Arabian Grand Prix ahead of Max Verstappen as the F1 title race took another twist.
The Red Bull driver was poised to leapfrog his Mercedes rival before a stunning crash confirmed the seven-time word champion at the front of the grid in what promises to be a historic race in Jeddah.
Now the Briton, who admitted his pride at gaining an edge over his title rival in qualification, hopes to maintain his advantage and either close the Belgian-Dutch driver's eight-point lead or eliminate it entirely should he also seize the bonus point for the fastest lap. It promises to be a race packed with thrills and spills as the Formula 1 season arrives at its penultimate race before the finale in Abu Dhabi. It is imperative that Hamilton wins here, with Verstappen able to move towards the brink of title glory with a win, as it would stretch his lead enough that only significant trouble could prevent him from winning even if the Mercedes star wins the final race in Abu Dhabi.
And after what was a rare mistake from Verstappen in a dramatic qualifying session, he admitted: "Of course it's terrible. It was a good qualifying. I knew the pace was there, I don't really understand what happened but I locked up, clipped the wall and had to stop. P3 is a bit disappointing but the car is quick and let's see what we can do in the race."
Follow live race updates from Jeddah, reaction and analysis as the F1 season rumbles on:
1638720786
Jeddah's controversial circuit ripe for drama in first Saudi Arabian Grand Prix
As if the F1 title race between Lewis Hamilton and Max Verstappen wasn't exciting enough, how about throwing a brand-new, wickedly quick street circuit into the mix?
Mercedes' Valtteri Bottas called it "extreme". Red Bull boss Christian Horner called it "insane". Dangerous might be another word: drivers have talked this week about the importance of hugging the apex of its many fast corners, but that means skirting perilously close to the wall. "It's going to be very high speed and not much run-off," said Damon Hill this week. "It's high risk, high jeopardy."
This is the Jeddah Corniche Circuit – "Like Suzuka with walls."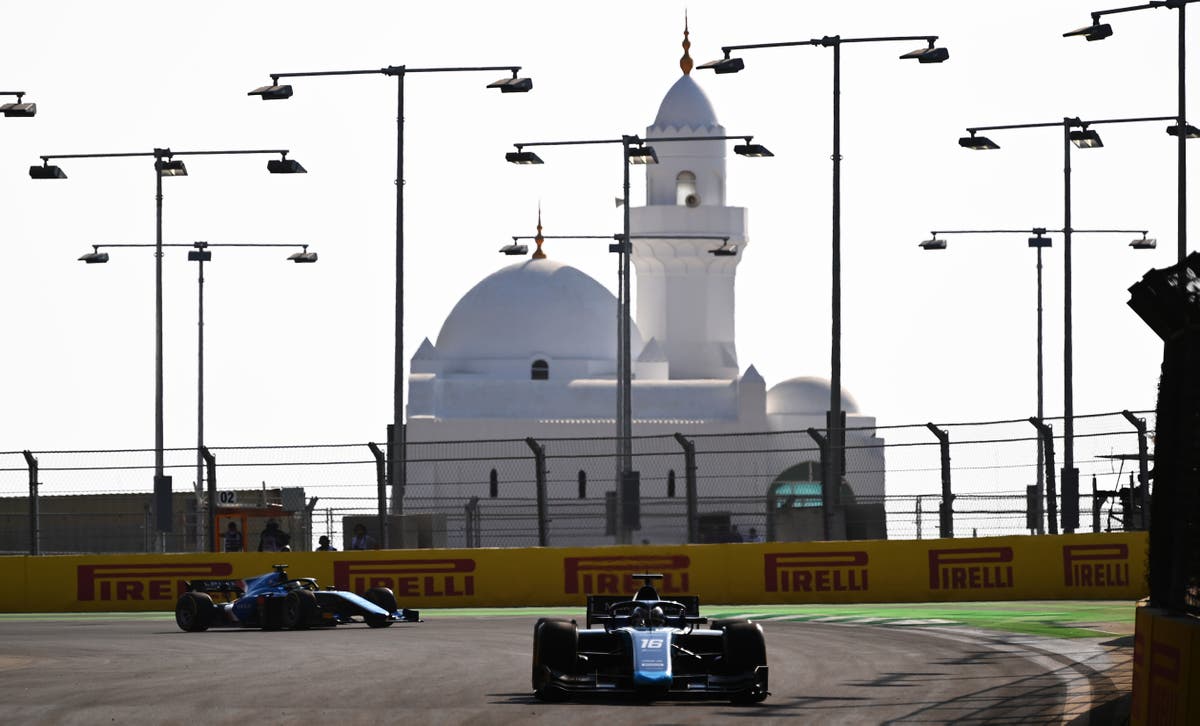 A street track built in just eight months, the high-speed Jeddah Corniche Circuit will be a leap into the unknown for F1 as the title fight between Max Verstappen and Lewis Hamilton goes to the wire
Jamie Braidwood
5 December 2021 16:13
1638719731
Martin Brundle: Lewis Hamilton vs Max Verstappen has feel of 'changing of the guard'
Martin Brundle agrees this world title race has the feel of a changing of the guard: "I do, but one guard doesn't want to move over, does he?
"Lewis is 37 in January and he's got all the glory, all the money. I think I described it as a trophy warehouse he must have by now – it's not a room, is it, or a cabinet?
"He still seems to have all the same motivation and work ethic, work-rate and determination I've ever seen him have."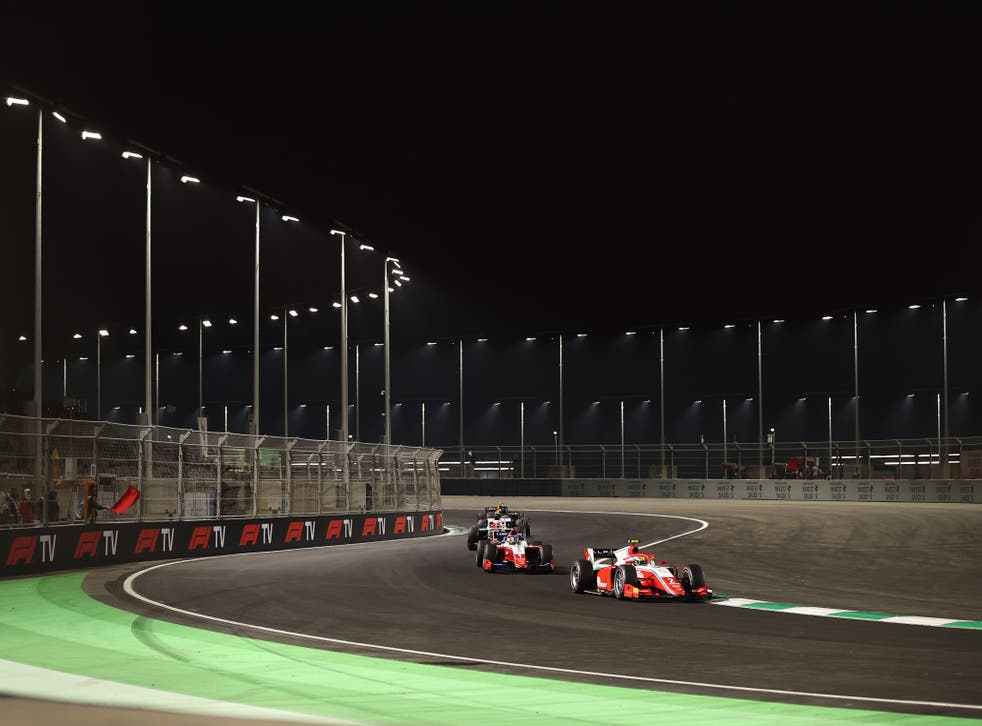 Jack Rathborn
5 December 2021 15:55
1638719431
Martin Brundle would rather have speed than points in F1 title race
"I'd rather have the speed than the points right now," Martin Brundle told PA Sport ahead of the Saudi Arabian Grand Prix.
"A good soccer analogy – you'd rather have the points than the games in hand. I think if Lewis carries on at that rate of knots and if Valtteri (Bottas) can get involved and have one of his on-form days, then who knows?
"One mishap around here and Max is the World Champion, one mishap for Lewis…because it wouldn't be difficult around here, that's for sure."
Jack Rathborn
5 December 2021 15:50
1638718831
Lewis Hamilton concedes Red Bull were superior ahead of Saudi Arabian Grand Prix
"What a difficult track this is," Lewis Hamilton said. "All of us were pushing so hard.
"The track shifted a little bit. I don't know if it was just the wind but it made it so difficult with tyre temperatures and we were having to do heavy quick out laps to try to get the tyres working and in the right window, which was very odd.
"The Bulls were definitely faster today, I don't know if we lost performance or they just gained.
"Wooh. That was one of the most intense qualifying sessions we've had for a while.
"This one was heart in mouth for all of us. If Max had finished his lap, he would have been ahead, but we have to work as a team tomorrow."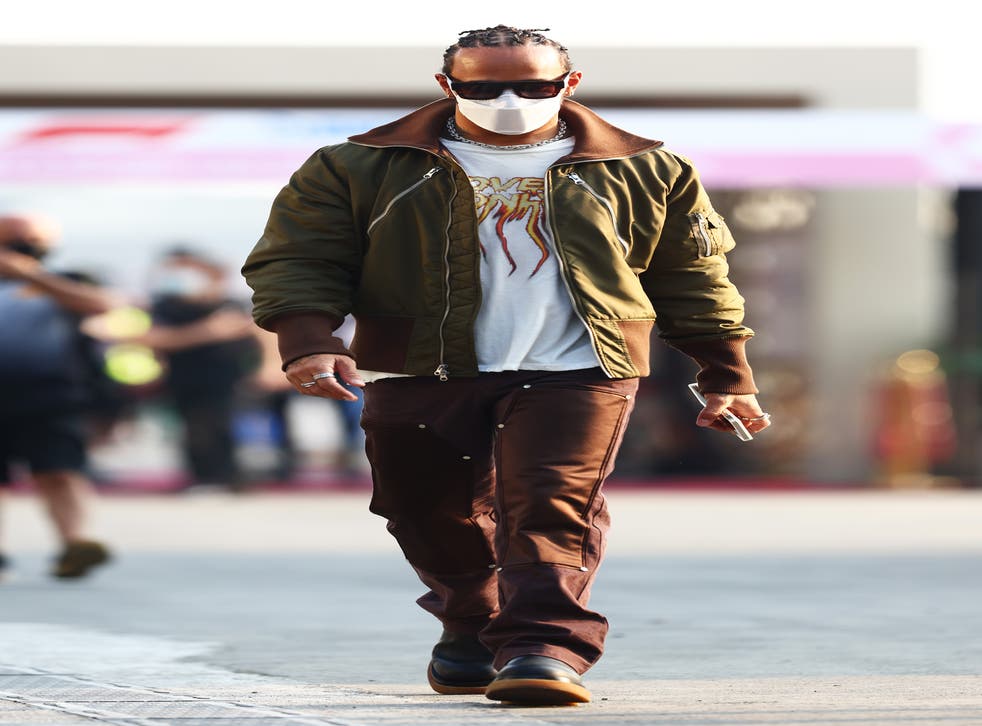 Jack Rathborn
5 December 2021 15:40
1638718231
Max Verstappen won't join Mercedes with 'bad loser' Toto Wolff
"There have been conversations with Toto Wolff and I also thought we had a good relationship with him, but the real Toto has shown himself lately.
"There is no relationship anymore. You could say that [Wolff is a bad loser], yes.
"Mercedes was, of course, leading for years. Now they are cornered for the first time and you see another Toto. It's a shame, but that's how you get to know people."
Jack Rathborn
5 December 2021 15:30
1638718064
F1 title permutations: How Max Verstappen can become world champion at Saudi Arabian Grand Prix
If Verstappen wins the race with the fastest lap (26 points) and Hamilton finishes sixth (8 points) or lower
If Verstappen wins the race without the fastest lap (25 points) and Hamilton finishes seventh (6 points) or lower
If Verstappen finishes second with the fastest lap (19 points) and Hamilton finishes 10th (1 point) or lower
If Verstappen finishes second without the fastest lap (18 points) and Hamilton finishes outside the top-10
Jack Rathborn
5 December 2021 15:27
1638717631
Max Verstappen explains qualifying crash at Saudi Arabian Grand Prix
"I saw it was a good lap," Max Verstappen said. "I was 0.3secs faster on my delta and then I thought on the last corner there might be still a bit to gain.
"I knew of course Lewis was 0.1-0.15secs ahead, but I approached it like I always do in qualifying. But somehow I just locked up. And I have to see if I actually braked later or not. From my feeling, I didn't.
"Just really disappointing. It was a really good lap. I was really enjoying it and then not to finish it is extremely disappointing, especially now in this fight you want to start first."
Jack Rathborn
5 December 2021 15:20
1638717130
Sir Jackie Stewart arrives at Paddock before Saudi Arabian Grand Prix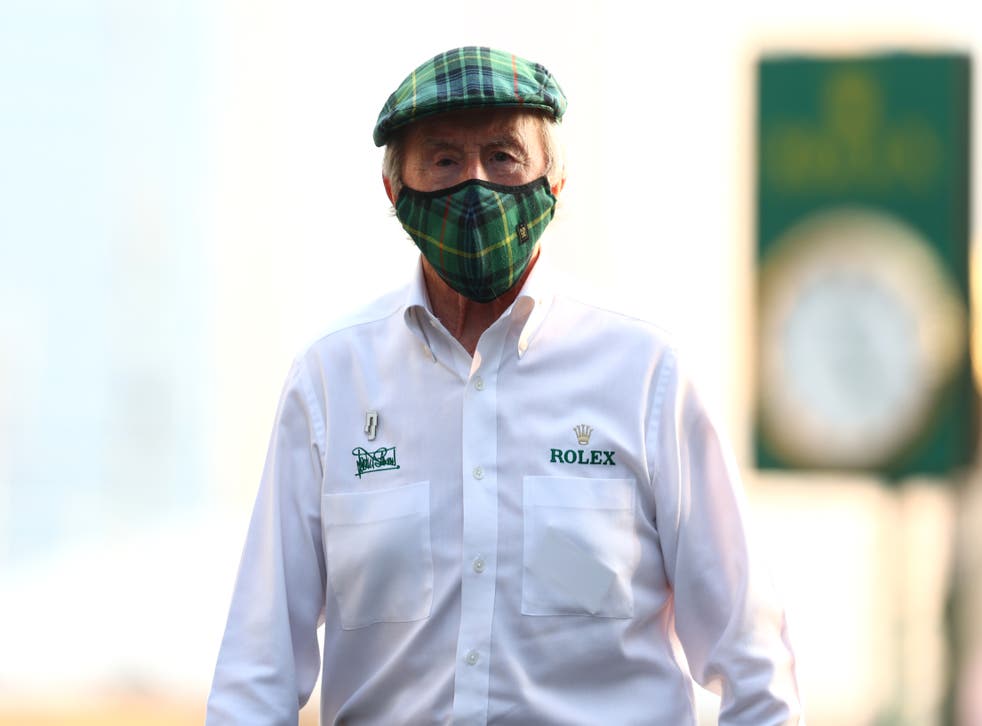 Jack Rathborn
5 December 2021 15:12
1638717031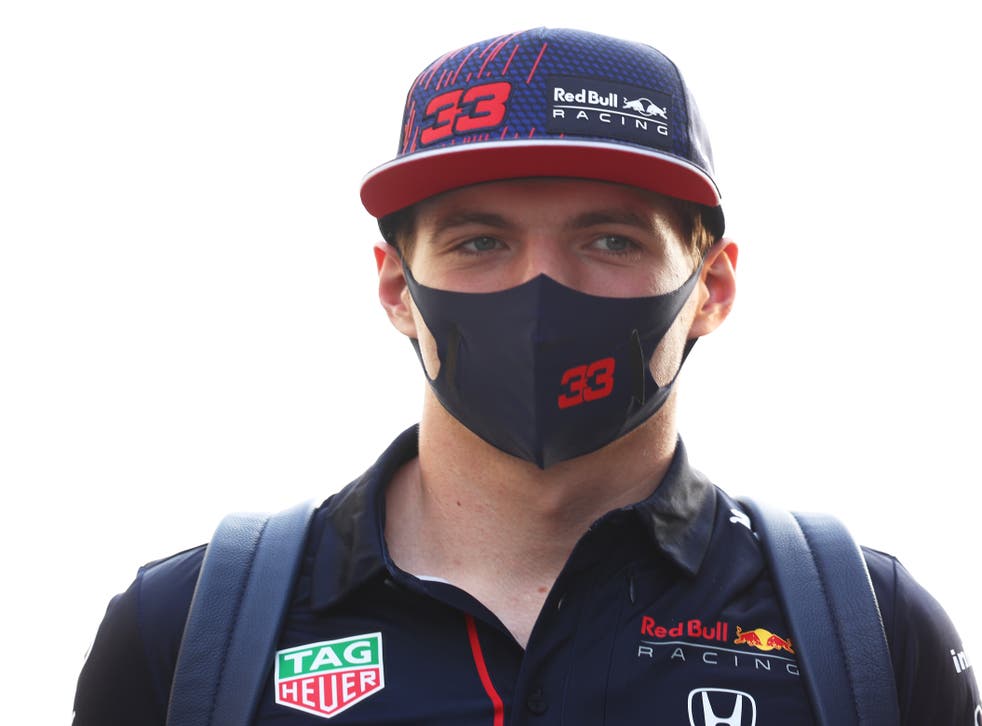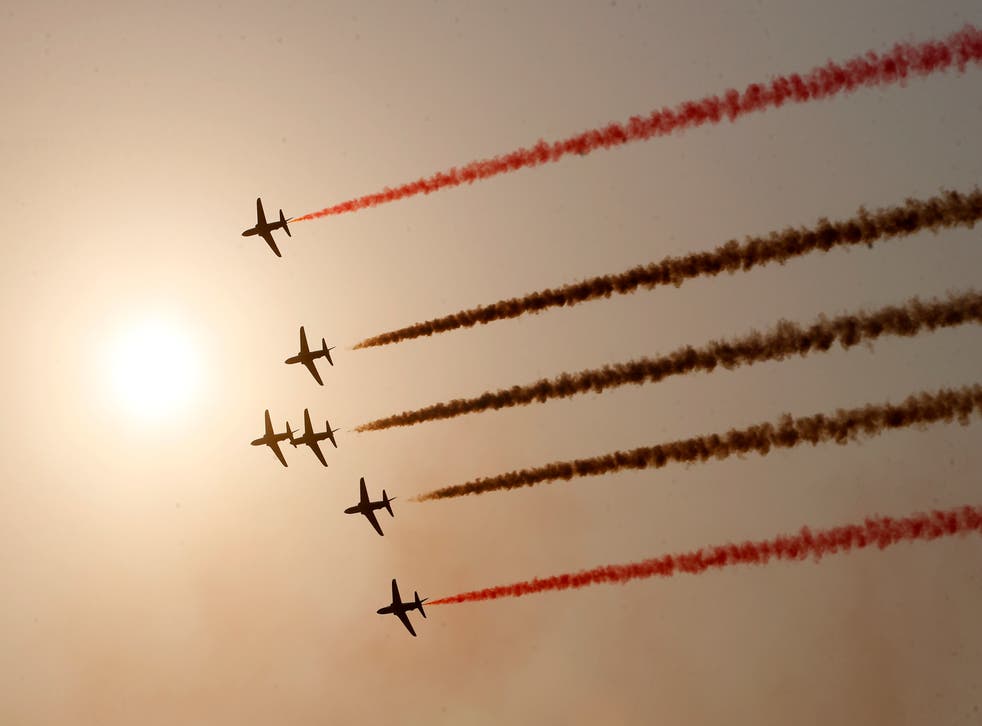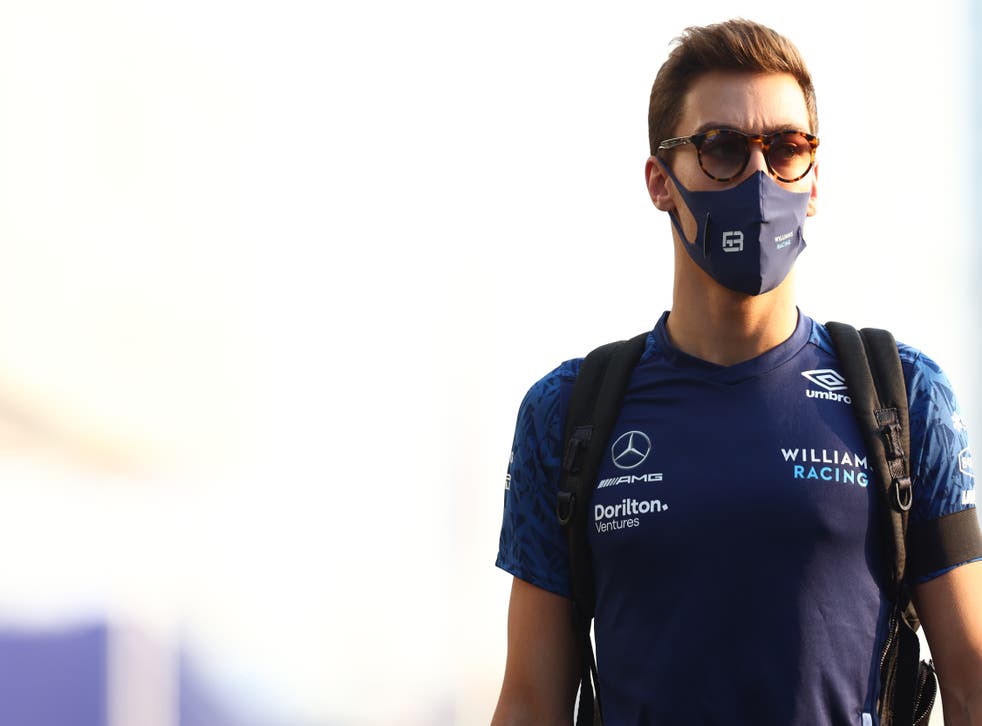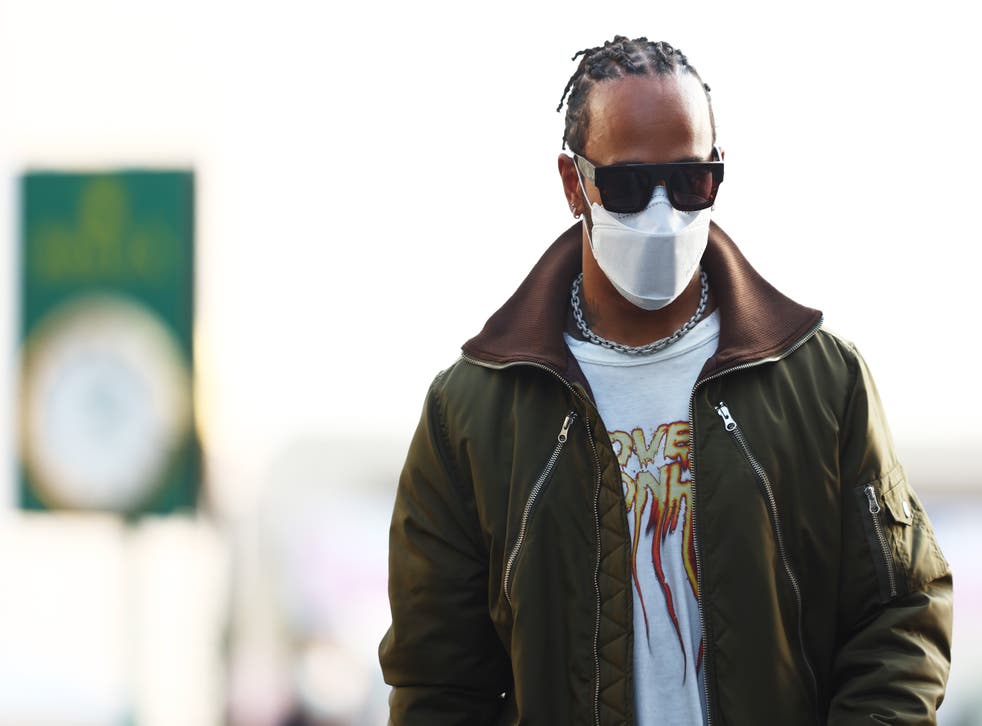 Jack Rathborn
5 December 2021 15:10
1638716457
Saudi Arabian Grand Prix
Lando Norris is anticipating a difficult start to the Saudi Arabian Grand Prix and is expecting to "pay the price" for McLaren putting him on soft tyres for Q3.
The Briton will start seventh on the grid while teammate Daniel Ricciardo could only manage 11th.
"It's going to be very tricky, especially because I'm the only one on soft tyres," Norris said. "So it's going to be a difficult one, but I just thought I'd make my race even more difficult. Why not?
"We wanted to go through on the medium. It's just risky. It obviously didn't work out for Danny, so that could have been us… if I didn't put a good lap in on the medium.
"So we decided to go for the safer option; go with the softs, which we'll pay the price for tomorrow, but it also put us three or four positions higher."
Jamie Braidwood
5 December 2021 15:00