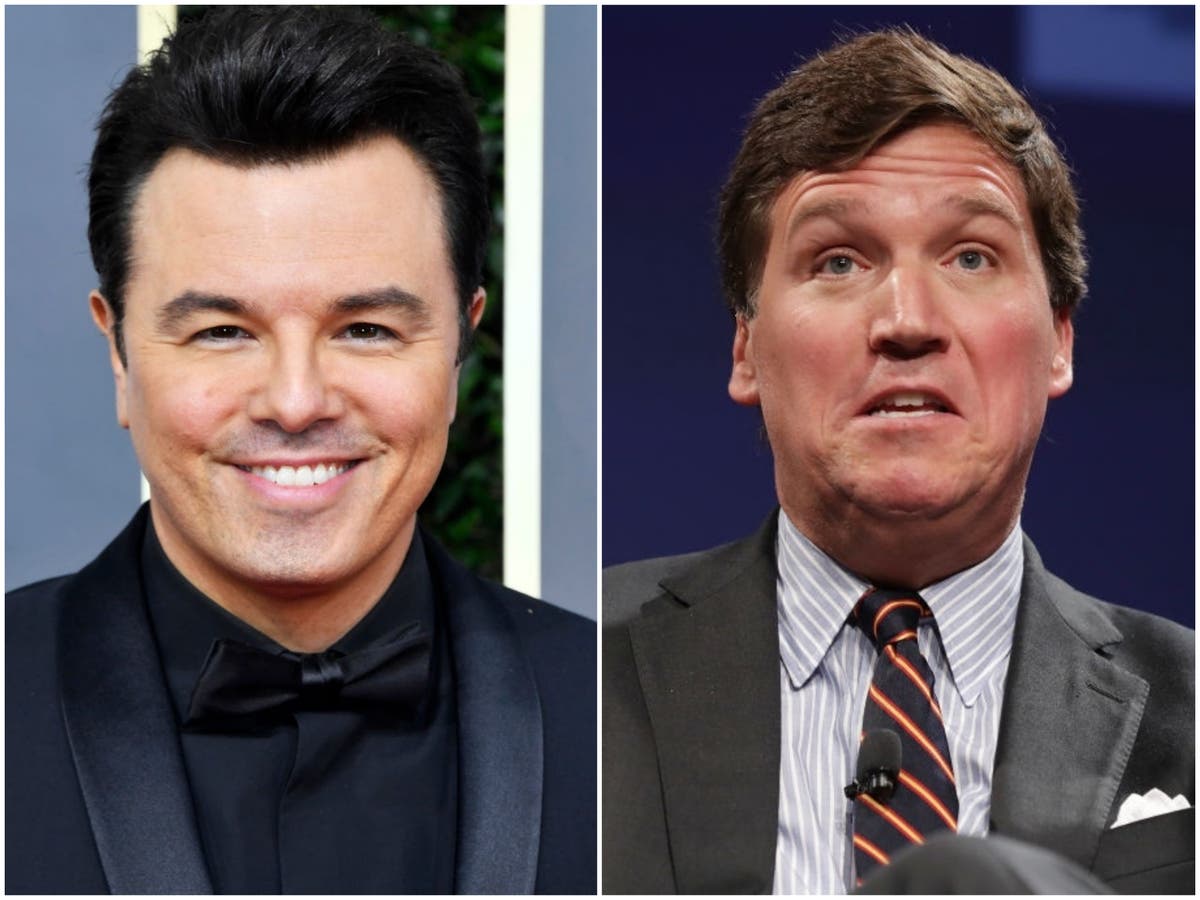 Right-wing TV host recently claimed that Dr Anthony Fauci 'created' Covid
Seth MacFarlane has expressed his embarrassment that his show Family Guy airs on the same network as Tucker Carlson.
The long-running animated sitcom, which MacFarlane created and lends his voice to, is broadcast in the US on Fox, while Carlson's right-wing talk show is one of the highest-rated shows on Fox News.
On Sunday (1 August), MacFarlane admitted that he was ashamed of the corporate connection.
"Tucker Carlson's latest opinion piece once again makes me wish Family Guy was on any other network," the actor and writer tweeted.
"Look, Fox, we both know this marriage isn't working anymore. The sex is only once a year, I don't get along with your mother, and well… I've been having an affair with NBC."
MacFarlane was referencing a deal he made in early 2020 to produce new content for NBC.
The Family Guy showrunner previously declared in 2018 that he was "embarrassed" to share the same corporate backers as Carlson.
While it is unclear which "opinion piece" set MacFarlane off, Carlson has recently expressed doubts on his show about the effectiveness of the Covid-19 vaccine.
He also claimed that Dr Anthony Fauci, the chief medical adviser to Joe Biden and part of Donald Trump's former White House Coronavirus Task Force, "created" Covid.
The Fox News anchor was also recently confronted by a man in a shop in Montana, who dubbed him "the worst human being known to mankind".