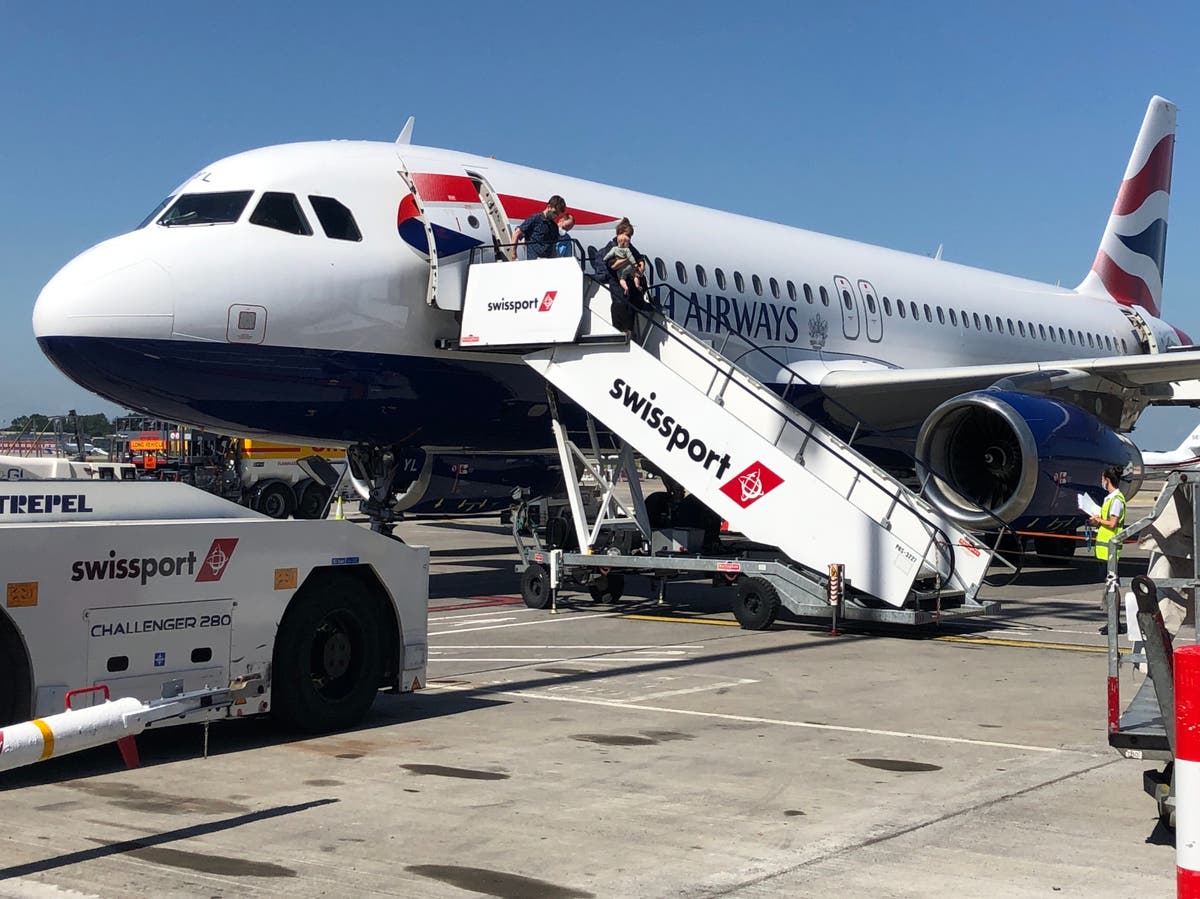 Holding company predicts recovery in 2023 at the earliest
IAG, the parent company of British Airways, flew just 22 per cent of 2019 passengers in the first six months of this year – with the majority of seats empty on flights that did take off.
In its half-year results the Anglo-Spanish firm, which also owns Iberia, Vueling and Aer Lingus of Ireland, blames "government restrictions and quarantine requirements" for the continued slump in aviation.
In the three months from April to June 2021, IAG made an operating loss of €967m (£826m), corresponding to over £9m per day.
Its half-year loss was €2,035 (£1,738m), with just 49.2 per cent of seats filled.
Even during what would normally be the busiest three months of the year, from July to September, the conglomerate expects passenger capacity to be less than half of 2019's. IAG predicts it may provide "around 45 per cent" of pre-pandemic capacity, but stresses that figure is "uncertain and subject to ongoing review".
Among the cost management measure is an agreement for British Airways to defer monthly pension deficit contributions totalling £450 million between October 2020 and September 2021.
IAG's chief executive, Luis Gallego, said the Spanish airlines, Iberia and Vueling, were the best performers "reflecting stronger Latin American and Spanish domestic markets driven by fewer travel restrictions".
He said: "In the short term, our focus is on ensuring our operational readiness, so we have the flexibility to capitalise on an environment where there's evidence of widespread pent-up demand when travel restrictions are lifted."
"We know that recovery will be uneven, but we're ready to take advantage of a surge in air travel demand in line with increasing vaccination rates."
IAG says: "British Airways capacity was impacted by the UK government's travel restrictions and the re-introduction of the traffic light travel system.
"The restricted nature of the 'green' list severely limited the recovery in capacity expected on the lifting of lockdown restrictions."
IAG is not providing profit guidance for 2021 due to "uncertainty over the timing of the lifting of government travel restrictions and the continued impact and duration of Covid-19"
The group has established a revolving credit facility with a syndicate of banks for $1.755bn (£1,266bn) with drawings secured against aircraft and slots at Heathrow and Gatwick airports.
IAG said: "The group expects that it will take until at least 2023 for passenger demand to reach the levels of 2019."