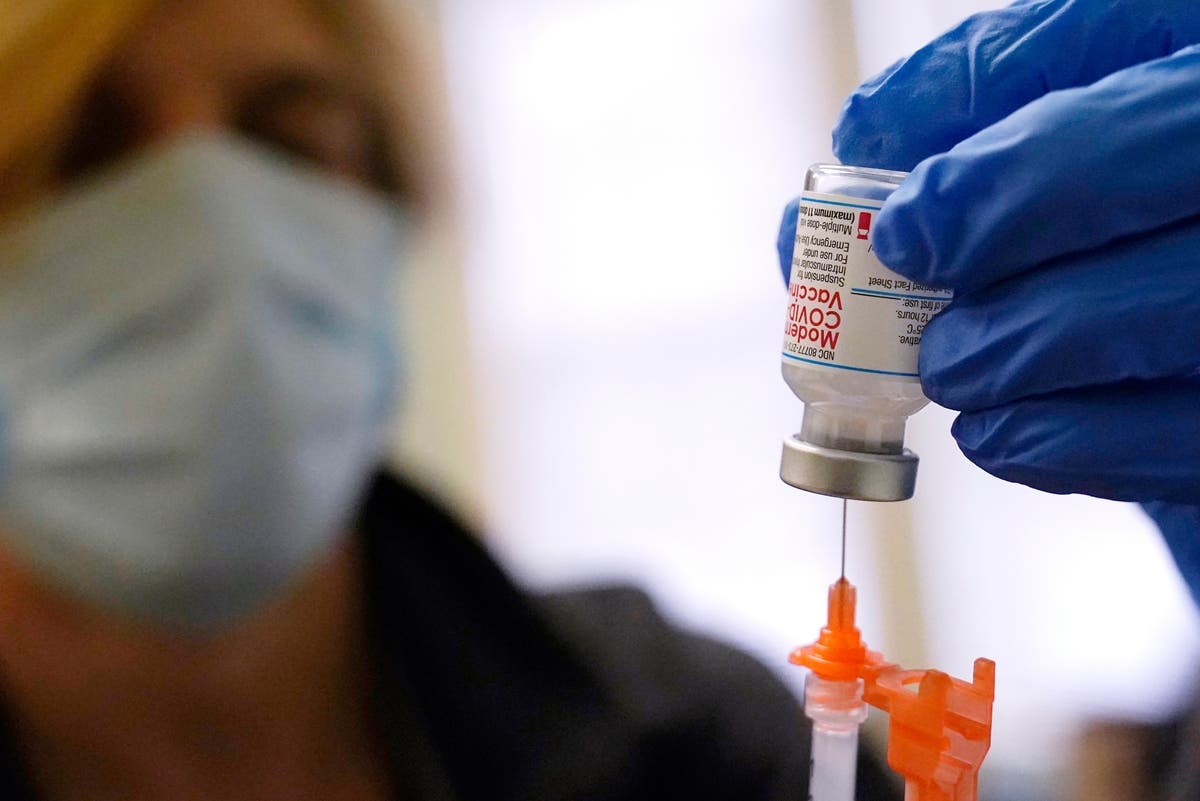 Latest US vaccine updates
Joe Biden gives an update on federal surge response to Omicron
The Supreme Court has tossed out a Biden administration vaccine mandate that would have required 80 million workers to either get vaccinated or submit to regular testing.
In a blow to the president's push to get more Americans vaccinated, the ruling comes as health experts believe that the US may be approaching the peak of the latest wave of Covid-19 brought on by the highly contagious Omicron variant.
Meanwhile, Dr Anthony Fauci has defended remarks made during a recent hearing of the Senate Committee on Health, Education, Labor, and Pensions.
The National Institute of Allergy and Infectious Diseases director was heard calling Senator Roger Marshall "a moron" when the senator questioned if he should have a publicly available financial disclosure form on Tuesday.
Dr Fauci told MSNBC on Wednesday that he was stunned to know "that a sitting United States senator doesn't realise that my financial statement is public knowledge".
The infectious diseases expert also clashed with Senator Rand Paul during the hearing, who he accused of politicising the pandemic and "kindling the crazies" with his remarks. Dr Paul has since doubled down on his remarks.
1642142648
Covid-19 pills shortages as Omicron rages
Two new Covid-19 pills from Pfizer and Merck that were meant to be crucial to fighting the pandemic are in short supply and have played little role in fighting the Omicron surge .
The Biden administration ordered the two pills late last month, which would reduce the burden on hospitals.
However it did not place mass orders as it did with vaccines, reported Associated Press.
Pfizer said that as its pill Paxlovid, takes six to eight months to manufacture, it can supply only about 250,000 courses of the treatment by the end of this month.
Merck's pill, Molnupiravir, was produced in greater advance quantities but final testing showed the drug was far less effective than Pfizer's pill.
It also contains potential side effects for pregnant women and is considered to be a last option, according to federal government guidelines.
While the federal government has sent 164,000 Pfizer pills to states, allocating them by population-health officials in states said they are inadequate.
There is also shortage of antibody medications, with federal officials limiting shipments to 50,000 doses per week.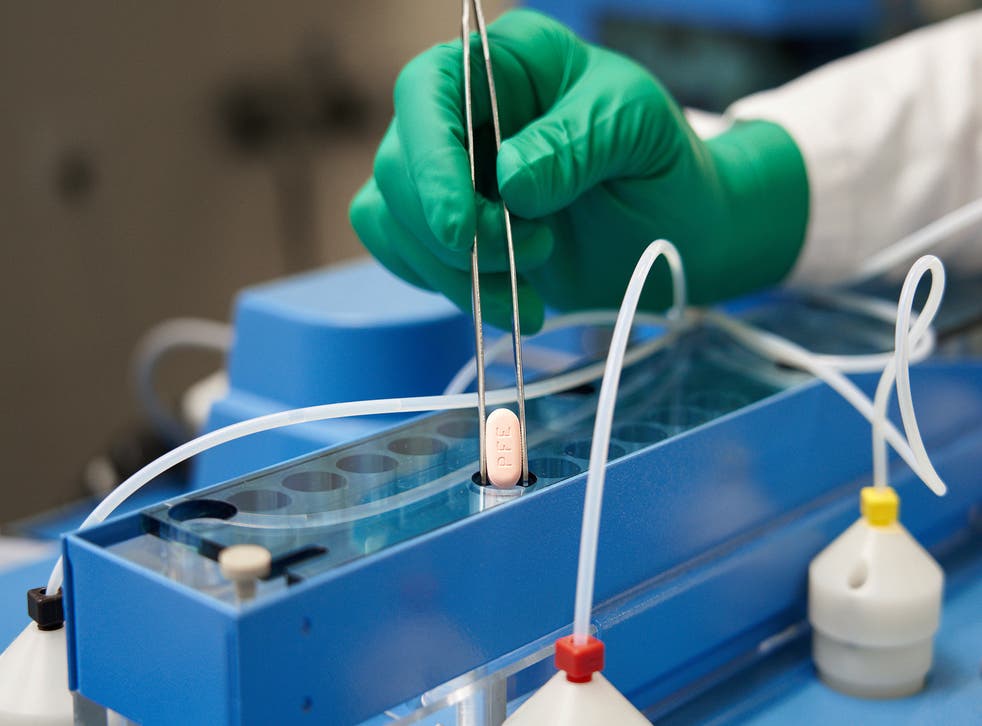 Sravasti Dasgupta
14 January 2022 06:44
1642140629
19 states have less than 15% ICU capacity
As Omicron cases surge across the US, hospitals have been left overwhelmed.
Data from the US department of health and human services showed that 19 states have less than 15 per cent intensive care capacity as hospitalisations continue to soar.
These include Kentucky, Alabama, Indiana and New Hampshire, Arizona, Delaware, Georgia, Massachusetts, Mississippi, Missouri, Nevada, New Mexico, North Carolina, Ohio, Oklahoma, Pennsylvania, Rhode Island, Texas and Vermont.
The data also showed that hospitals in four of these states, Kentucky, Alabama, Indiana and New Hampshire have less than 10 per cent capacity for intensive care.
As of Wednesday, hospitalisations across the US have reached a record high of 151,261.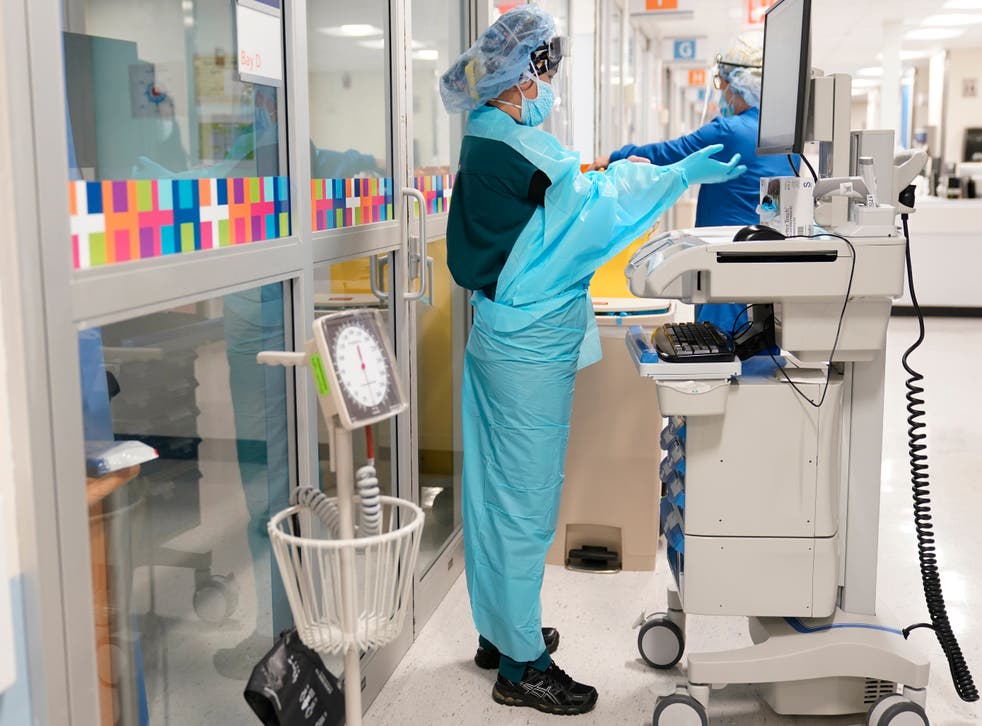 Sravasti Dasgupta
14 January 2022 06:10
1642138200
Why Anthony Fauci called a GOP senator a 'moron'
Dr Anthony Fauci, head of the National Institute of Allergy and Infectious Diseases, found his way into the headlines this week after he was heard on a hot mic calling a GOP senator a "moron" during a committee hearing.
It comes after a wave of unrelenting criticism from conservatives, writes John Bowden.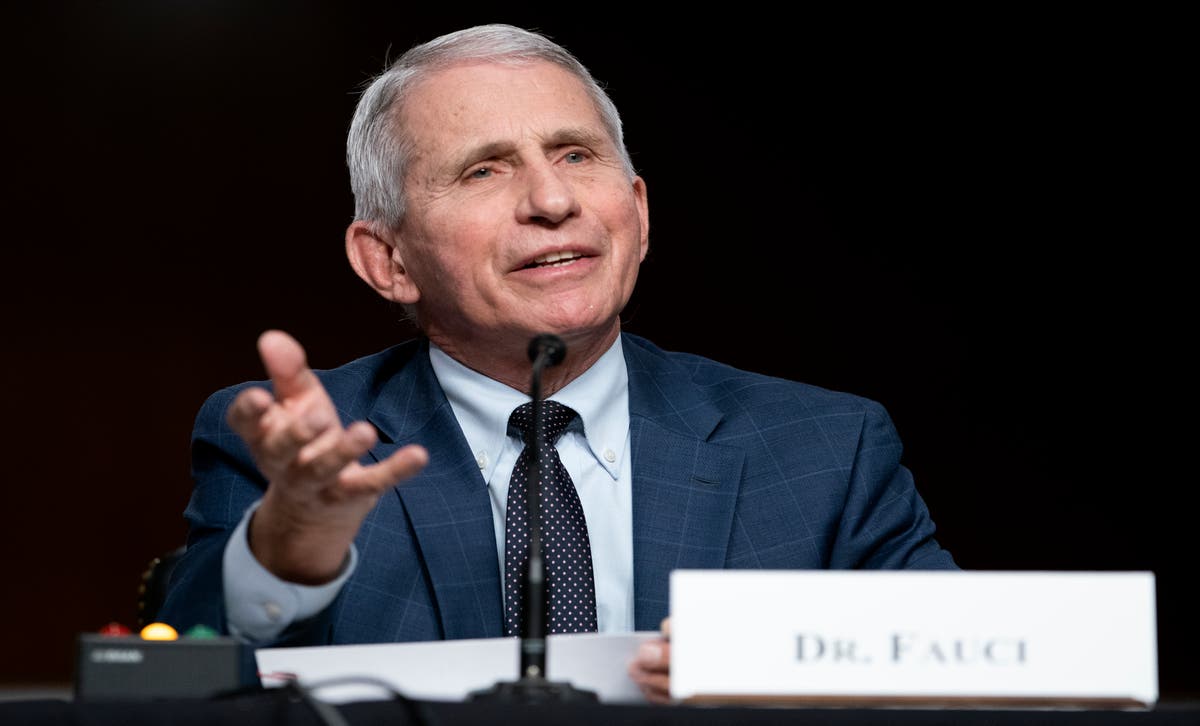 Dr Fauci becomes the right's favoured target for baseless conspiracies
Oliver O'Connell
14 January 2022 05:30
1642135215
Fauci 'deserves everything he gets', says Rand Paul
Senator Rand Paul has suggested that Dr Anthony Fauci "deserves" criticism for his handling of Covid and told The Independent he 'resented' the US chief medical adviser blaming him for threats made against the top infectious diseases expert.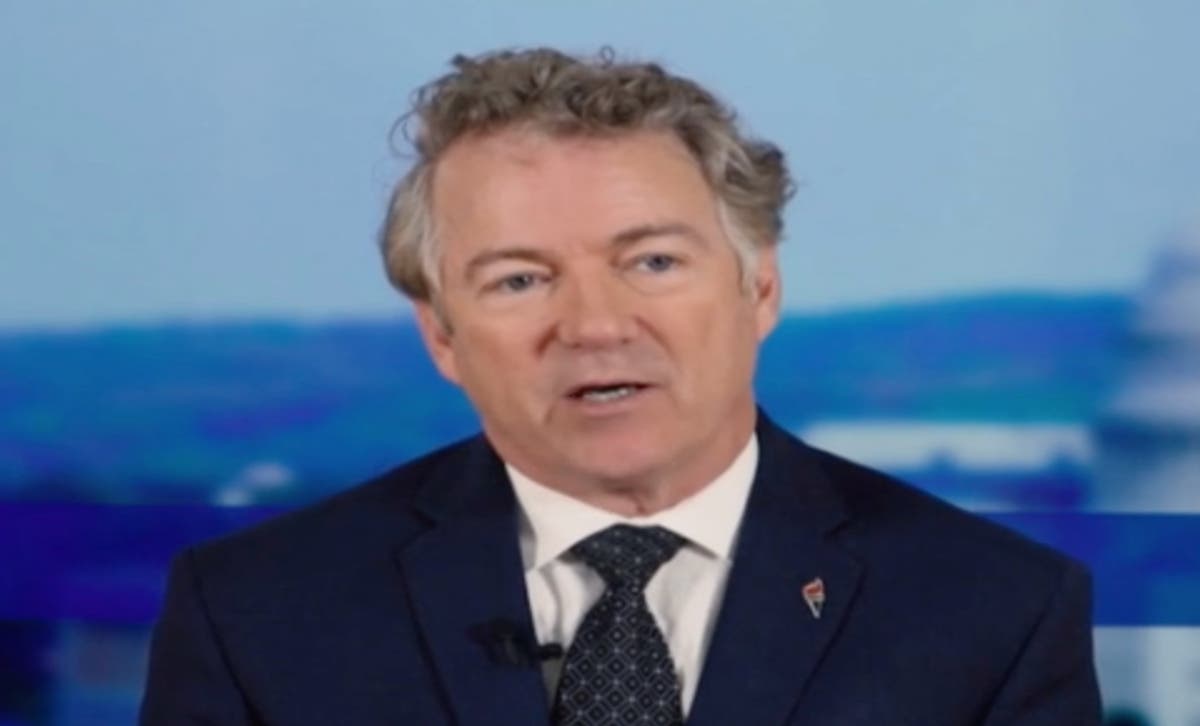 Chief medical adviser 'deserves' criticism 'for his mishandling of the pandemic', Republican tells The Independent
Oliver O'Connell
14 January 2022 04:40
1642134874
Biden administration to send medical teams to six states
President Joe Biden announced on Thursday that the federal government will be sending medical teams to six states to help with Covid-19 care where hospitals and healthcare systems have been overwhelmed by the spread of the Omicron variant.
Military medical teams will be sent to New York, New Jersey, Ohio, Rhode Island, Michigan and New Mexico.
The teams will support the healthcare systems in major hospitals in the states.
A defence official said that more than 40 medical teams from the Army, Air Force and Navy that include a total of 1,000 active duty military medical personnel are available.
Teams will continue to be mobilized and deployed where they are needed in the coming weeks.
A White House official says that this is a "first wave of deployments," and other teams will also be sent to areas where they're needed.
Sravasti Dasgupta
14 January 2022 04:34
1642133978
US surgeon general 'disappointed' with SCOTUS blocking vaccine mandate
US Surgeon General Dr. Vivek Murthy has said that the Supreme Court's decision to block a nationwide vaccine and testing mandate for large businesses, is "disappointing."
Speaking to CNN's Wolf Blitzer, Dr Murthy said, "As a doctor and a public health professional today's news was disappointing."
"We know that the requirements for vaccines in workplaces are an important part of how we can keep workplaces safer, for both workers as well as for customers."
He added that as the US records surging cases driven by the Omicron variant, the next few weeks will remain challenging.
"I think the next few weeks are going to be challenging. We are going to continue to see high numbers of cases. Our hospital systems in parts of the country are strained and that will continue," he said.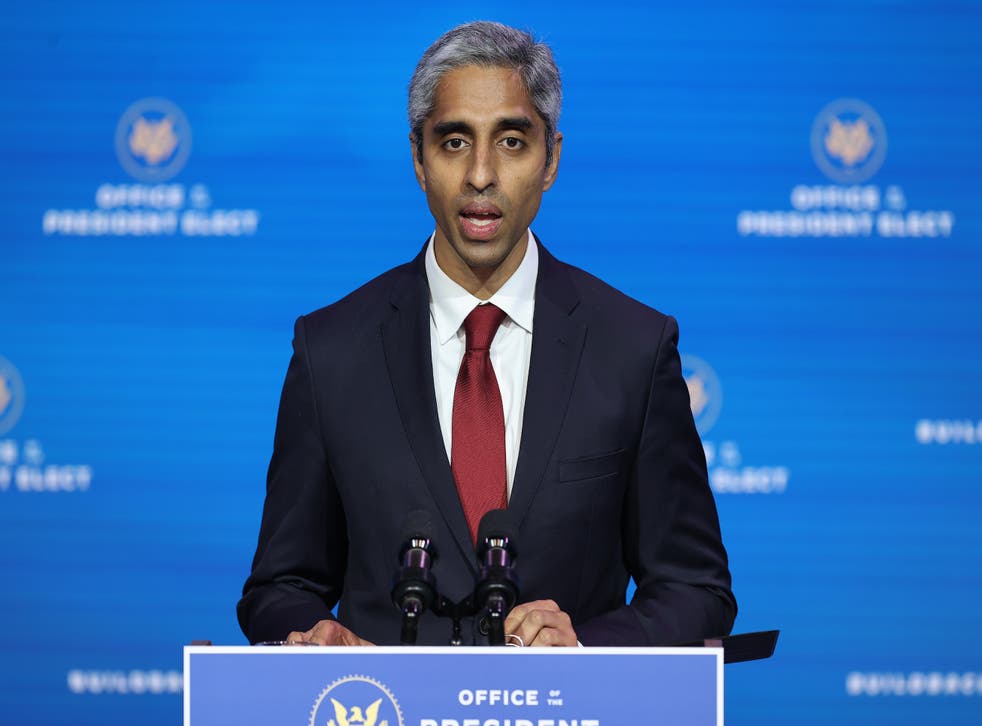 Sravasti Dasgupta
14 January 2022 04:19
1642131915
SCOTUS halts Biden vaccine mandate for businesses
The Supreme Court voted 6-3 to toss out Joe Biden's mandate for businesses requiring those with more than 100 workers to institute vaccination or regular testing requirements on Thursday.
John Bowden reports from Washington, DC.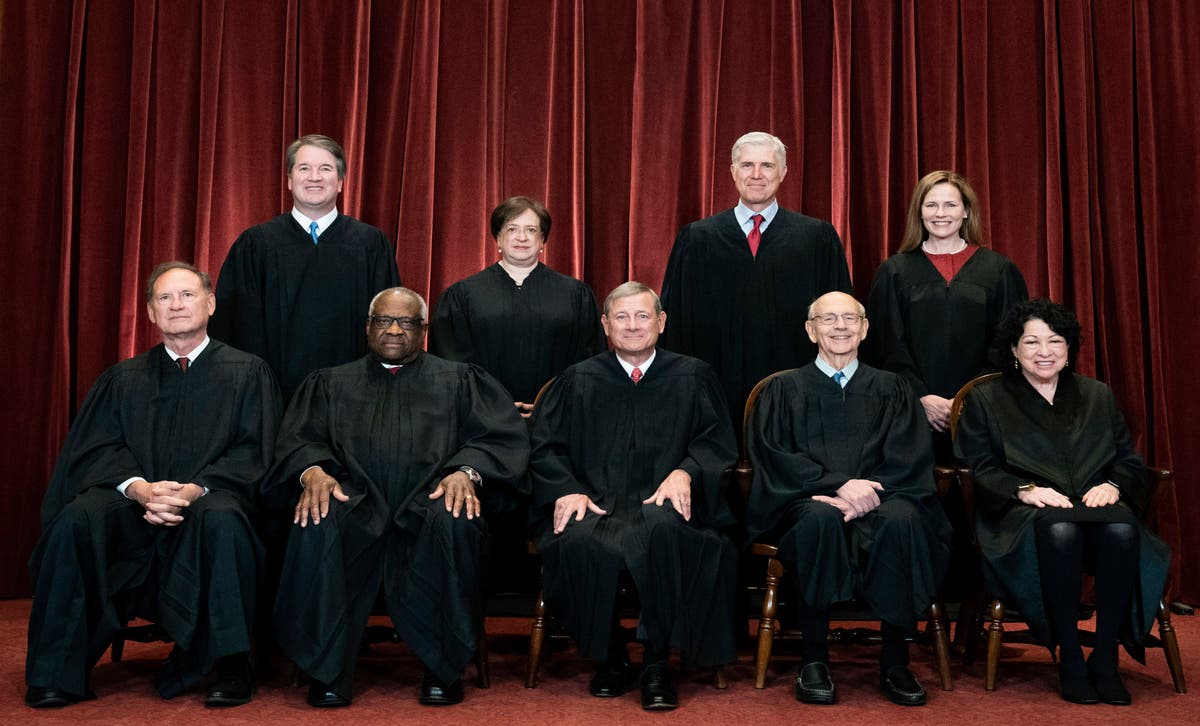 Move is latest blow to White House facing scrutiny over Covid-19 strategy
Oliver O'Connell
14 January 2022 03:45
1642128315
KN95 and N95: What you need to know
As the US fights to slow the spread of Covid-19's Omicron variant, reports have surfaced that the Centers for Disease Control and Prevention (CDC) is considering recommending that those who can should wear a higher standard of mask when in public – specifically the KN95 and N95 masks that have been in high demand for the last two years.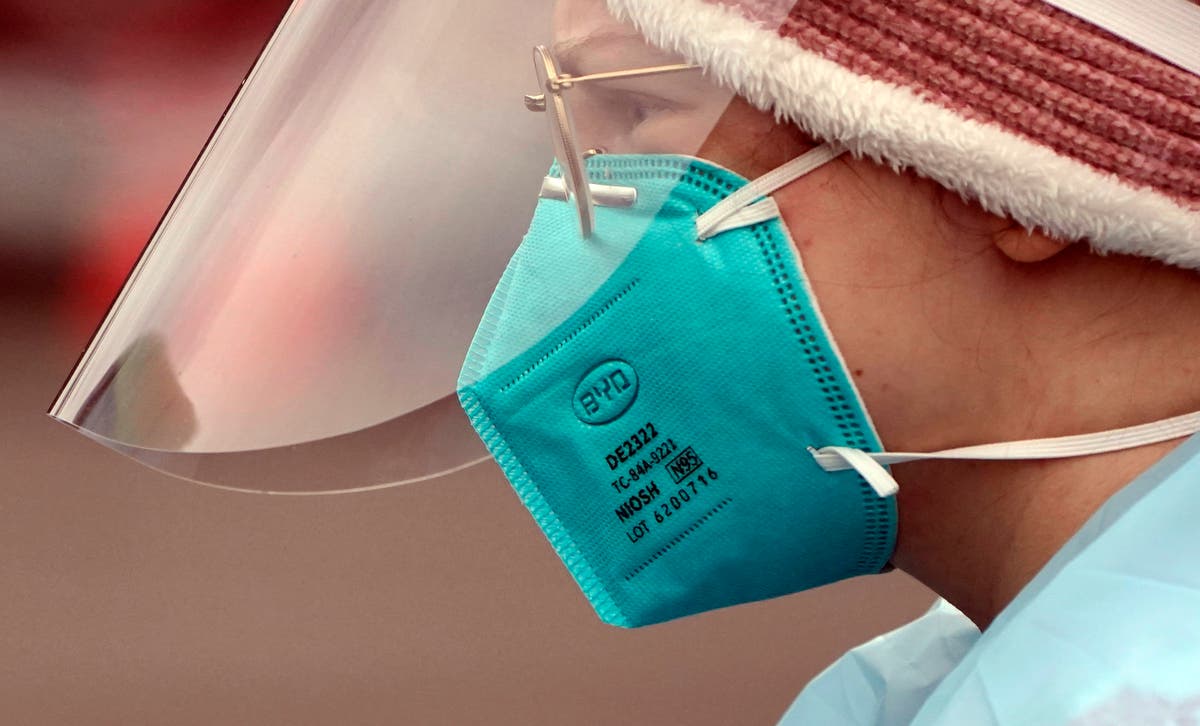 N95 and KN95 masks: Which does the CDC recommend?
Oliver O'Connell
14 January 2022 02:45
1642124715
Coming soon: Free masks and 1 billion Covid tests
President Joe Biden said his administration will unveil a plan to provide free masks to Americans, to encourage their use in order to stem the spread of Covid-19.
Mr Biden also said on Thursday that his administration will order another half-billion at-home Covid-19 tests for mailing to any American who requests one on a yet-to-be unveiled website, adding to a previous order of 500 million placed by the administration last month.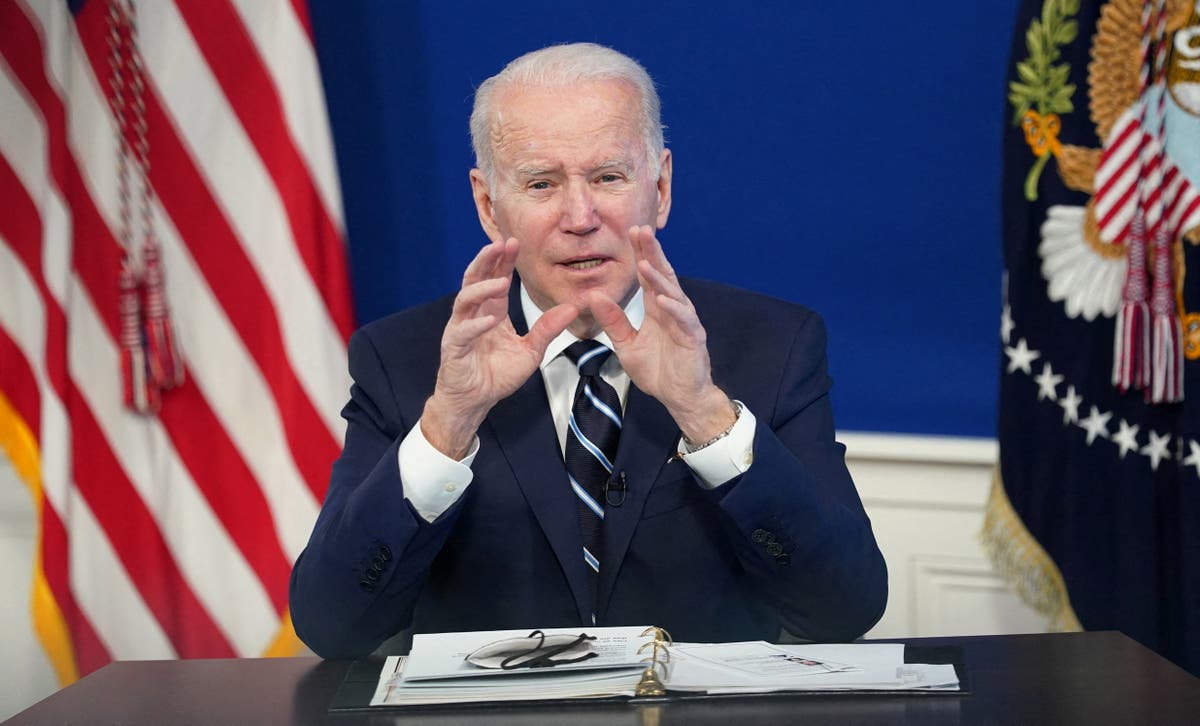 Pledge follows previous order of 500 million placed by the administration last month
Oliver O'Connell
14 January 2022 01:45
1642121115
ABC News criticised for editing CDC director interview
ABC News is under fire for its editing of a "Good Morning America" interview with CDC Director Rochelle Walensky that created uncertainty that's being exploited by vaccine critics.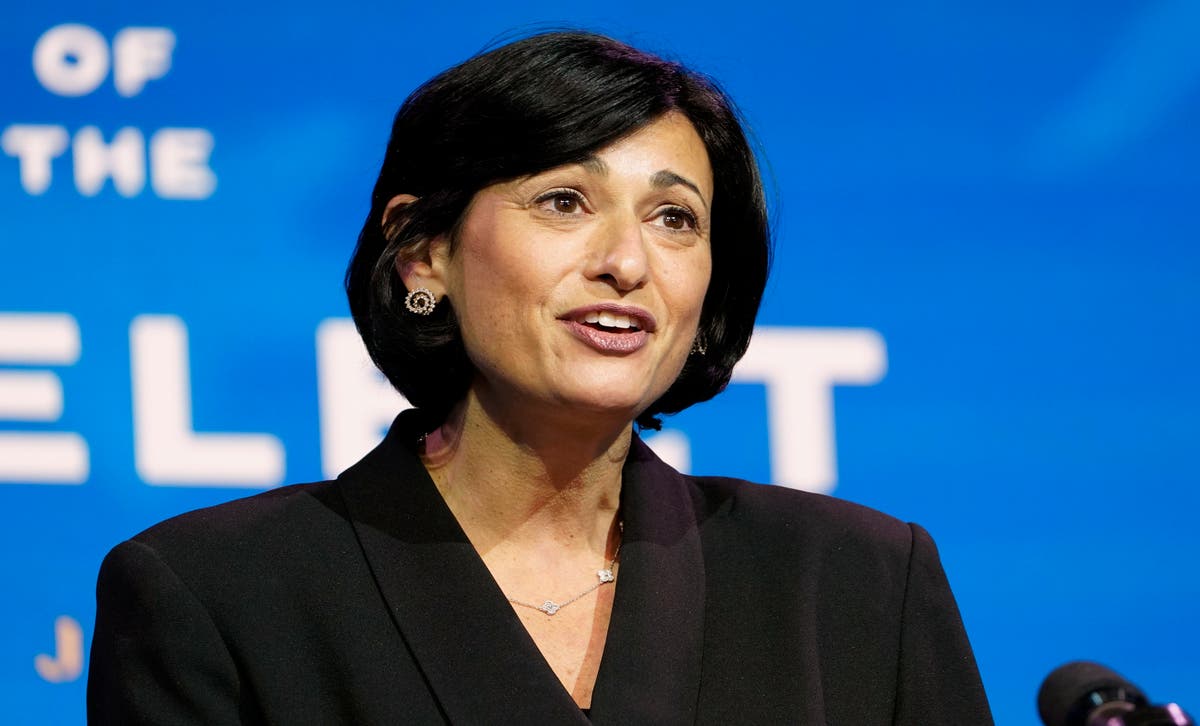 ABC News is under fire for how it edited an interview that CDC Director Rochelle Walensky gave to "Good Morning America."
Oliver O'Connell
14 January 2022 00:45