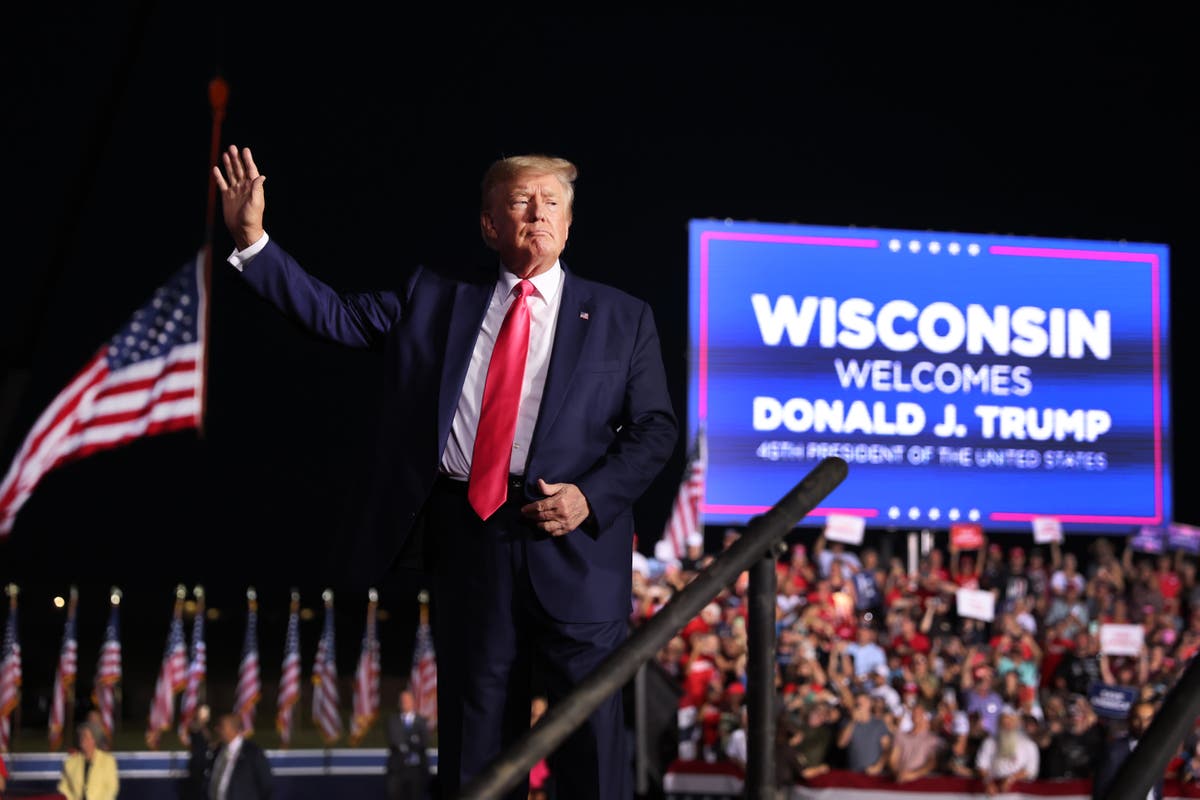 'This is an assault on a political opponent at a level never seen before in our Country,' Trump says
Former president Donald Trump accused the FBI of taking his three passports when it executed a search warrant at his Mar-a-Lago home in Palm Beach, Florida last week.
Mr Trump made the accusation on Truth Social, his social networking plaform, on Monday afternoon.
«Wow! I raidet av FBI av Mar-a-Lago, they stole my three passports (en utløpt), sammen med alt annet," han sa. «Dette er et angrep på en politisk motstander på et nivå som aldri har vært sett før i landet vårt. Tredje verden!"
The former president's claim comes a week after the FBI executed a search warrant on Mr Trump's home in Palm Beach. The search warrant found that Mr Trump is being investigated under the Espionage Act.
Some of the documents showed that agents recovered a set of papers that had a marking identifying them Top Secret/Sensitive Compartmented Information, which is a level above the top secret level and is often applied to intelligence sources and the US nuclear arsenal. Ordinarily, these types of documents must be viewed in a secure facility known as a SCIF – Sensitive Compartmented Information Facility.
The agents reportedly removed 20 esker, binders containing photos, a handwritten note and the official paperwork that granted a presidential pardon to his longtime confidant Roger Stone. The boxes also contained 11 separate sets of classified documents.
It also comes as Mr Trump warned that "terrible things are going to happen".
"The country is in a very dangerous position. There is tremendous anger, like I've never seen before, over all of the scams, and this new one, years of scams and witch hunts, and now this," Mr Trump said on Fox News digital. The former president said he would "will do whatever" he could to "help the country."
But he also added that the American people are "not going to stand for another scam."
-Gustaf Kilander and Andrew Feinberg contributed reporting.