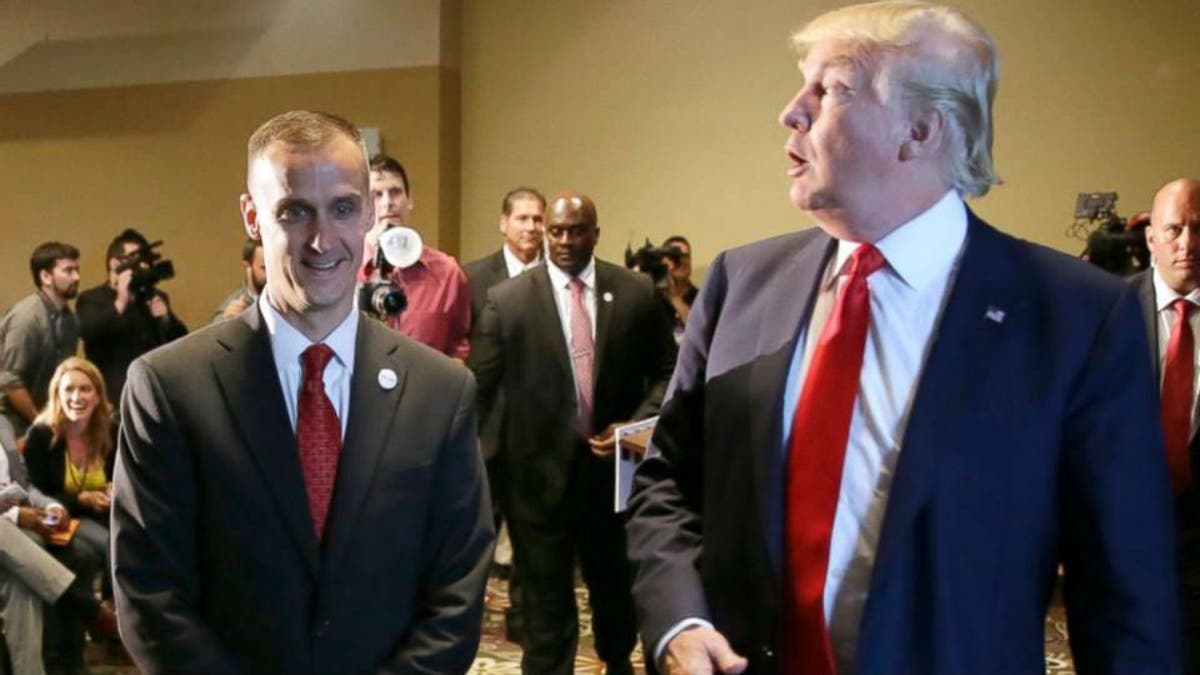 Attorneys for Mr Lewandowski say they will not dignify the 'accusations and rumors' with a response
Donald Trump's former campaign manager, Corey Lewandowski, has been accused of unwanted sexual advances by one of the former president's major donors.
Trashelle Odom alleged that Mr Lewandowski repeatedly touched her leg and buttocks, spoke in sexually graphic terms, and "stalked" her during a charity event in Las Vegas at the weekend, according to Politico.
Ms Odom, the wife of Idaho construction executive John Odom, was among two dozen Republican donors at a Sunday dinner at the Westgate Las Vegas Resort & Casino's Benihana.
In a statement to Politico, Ms Odom said Mr Lewandowski was "verbally and physically aggressive and forceful" and "needs to be held accountable".
"He repeatedly touched me inappropriately, said vile and disgusting things to me, stalked me, and made me feel violated and fearful," Ms Odom alleged in the statement.
"I was fearful for my physical safety," she added. "I was also fearful that Corey has the power to destroy and ruin everything my husband and I have been working on in our business, personal and charitable endeavours."
Mr Lewandowski's Las Vegas-based attorneys, David Chesnoff and Richard Schonfeld, told The Independent in a statement that they would not be directly addressing the allegations.
"Accusations and rumours appear to be morphing by the minute and we will not dignify them with a further response," the statement said.
Ms Odom's attorney said in a separate statement to Politico that Mr Lewandowski allegedly spoke about the size of his genitalia and his sexual performance, and showed his hotel key to Ms Odom, who was seated next to him at the dinner.
"Mrs Odom stated that over the course of the dinner, Mr Lewandowski tried to hold her hand, and she pushed his hand away. He touched her leg, and she moved it away. He grabbed her napkin off her lap and tried to touch her leg again, and she pulled her dress over her leg, to move his hand away and cover her skin," the statement said.
"He touched her back and she tried to get away," the statement continued. "He described an area where he was sore from a workout, on the side of his butt, but he demonstrated this by touching her there – on the upper side of her rear end. Lewandowski tried to touch her approximately 10 times, and Mrs Odom always rebuffed him."