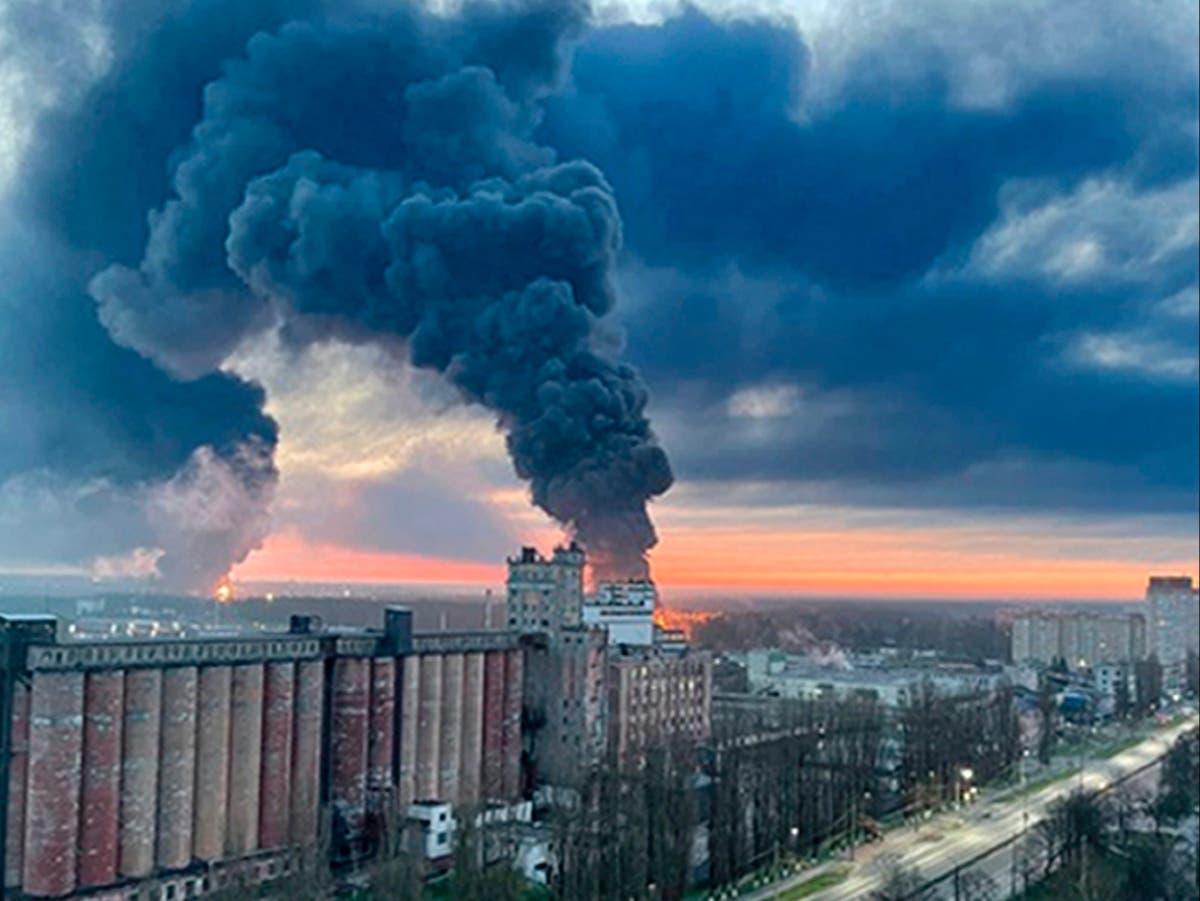 Russia invades Ukraine and starts war – live oppdateringer
Zelensky accuses Russia of building 'millennial Reich' and says Putin 'will lose'
President Vladimir Putin has agreed "in principle" for the UN and ICRC to be involved in the evacuation of civilians from the Azovstal plant in Mariupol, the United Nations said in a statement on Tuesday.
"Follow-on discussions will be had with the United Nations Office for the Coordination of Humanitarian Affairs and the Russian Defence Ministry," UN spokesman Stephane Dujarric said in a statement after Putin met with its secretary-general Anthony Guterres in Moscow today.
At the same meeting, Putin alleged he had ordered his forces not to assault the vast plant, which has reportedly been acting as a shelter to Ukrainian civilians.
Andre steder, Poland's climate ministry has said that the country's energy supplies are secure after Gazprom informed Poland's PGNiG that it would cut off supplies through the Yamal pipeline on Wednesday morning.
Climate minister Anna Moskwa said there was no need to draw gas from reserves and that gas to Polish customers won't be cut.
1651032899
Mark Milley says Russia is 'irresponsible' for 'rattling nuclear sabre'
Mark Milley, the United States' highest-ranked military officer, has criticised Russia's "nuclear sabre-rattling" as it continues to suffer setbacks in its invasion of Ukraine.
Gen Milley said that it was "completely irresponsible" for any senior government official of a nuclear power to threaten to use atomic weapons. "Any time a senior leader of a nation-state starts rattling a nuclear sabre, then everyone takes it seriously," he told CNN.
Russian president Vladimir Putin has repeatedly raised the prospect of using nuclear weapons as to prevent Nato countries from aiding Ukraine to fight Moscow's unprovoked invasion.
Russia is planning to test Sarmat 2 nuclear warheads capable of hitting the US and Europe by September, the head of the Roscosmos space agency said Saturday.
Tensions over the potential use of nuclear weapons have risen since the Russia launched its unprovoked invasion of Ukraine in February
Alisha Rahaman Sarkar
27 april 2022 05:14
1651032049
Kyiv pulls down Soviet-era monument symbolising Russian-Ukrainian friendship
A Soviet-era monument symbolising friendship between Russia and Ukraine was dismantled in Kyiv on Tuesday, a response to Russia's invasion of Ukraine, according to the city's mayor.
The statue depicted a Ukrainian and Russian worker on a plinth, holding aloft together a Soviet order of friendship. The statue was located underneath the 'People's Friendship Arch', erected in 1982 to commemorate the 60th anniversary of the Soviet Union.
"This monument… symbolised friendship between Ukrainian and Russian nations. We now see what this 'friendship' is – destruction of Ukrainian cities, ruining the lives of Ukrainians, killing tens of thousands of peaceful people. I am convinced such a monument has an entirely different meaning now," Kyiv Mayor Vitaly Klitschko said.
Emily Atkinson
27 april 2022 05:00
1651031474
Ammunition depot on fire in Belgorod

,

says governor

An ammunition depot near the village of Staraya Nelidovka, located just 20 miles from the Ukrainian border in the east, was ablaze, governor of Belgorod Oblast Vyacheslav Gladko alleged on Wednesday.

"I contacted the head of the Golovinsky rural settlement, Denis Zolotukhin. According to preliminary information, an ammunition depot is on fire near the village of Staraya Nelidovka," Mr Gladkov was quoted by Interfax news agency as saying.

"There is no destruction of residential buildings, houses. There are no casualties among the civilian population," han la til.

Russia claims its Belgorod region has been shelled multiple times by the Ukrainian forces.
Alisha Rahaman Sarkar
27 april 2022 04:51
1651031252
After Poland

,

Russia halts gas supply to Bulgaria

Russian energy giant Gazprom is suspending gas supplies to Poland and Bulgaria from Wednesday, the Nato countries have said.

Russian president Vladimir Putin has demanded that countries he terms "unfriendly" agree to a scheme under which they make payments for Russian gas imports in roubles. Both Bulgaria and Poland have refused to do this.

Poland's gas supply contract with Gazprom covers about 50 per cent of national consumption.

Bulgaria, which meets 90 per cent of its gas needs with Gazprom's imports, said it has taken steps to find alternative supplies and no restrictions on consumption was required for now.
Alisha Rahaman Sarkar
27 april 2022 04:47
1651028449
Germany 'evicting' Afghan refugees to accommodate people fleeing Ukraine
Hundreds of Afghan families are being evicted in Berlin to create space for incoming refugees fleeing Ukraina, Foreign Policy rapporterte. The German government justified it by saying that Afghans were being removed from "arrival centres" designed for short term stays.
derimot, activists said that some refugees had been evicted from the accommodation they had lived in for years.
"The evictions purposefully weren't publicised," said Tareq Alaows, a board member of the Berlin Refugee Council.
Thomas Kingsley has the story: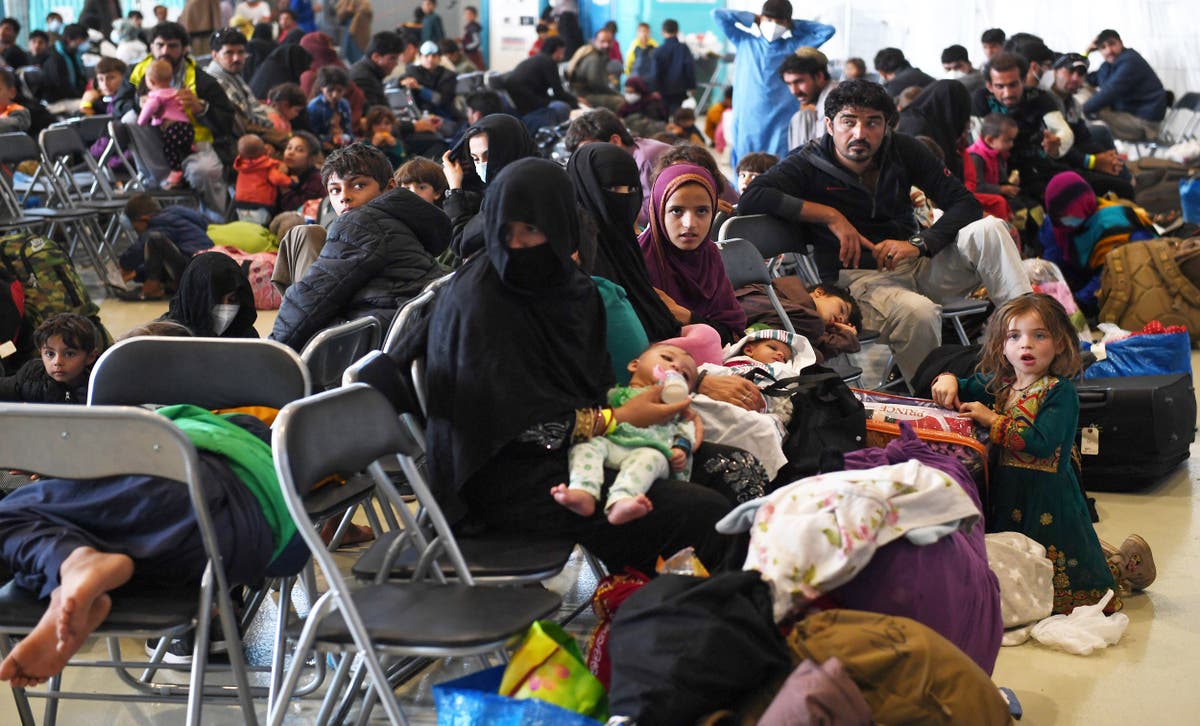 Hundreds of Afghan families have reportedly been evicted in Berlin to make way for Ukrainian refugees
Emily Atkinson
27 april 2022 04:00
1651024849
Se:
Boris Johnson says Putin is popular enough in Russia to back down on Ukraine
Boris Johnson says Putin is popular enough in Russia to back down on Ukraine
Emily Atkinson
27 april 2022 03:00
1651021249
OSS. tilbud $10
mln reward for information on Russian intelligence officers -State Dept
The United States on Tuesday offered a reward of up to $10 million for information on six people it described as Russian military intelligence officers who had conducted cyber attacks affecting critical U.S. infrastructure.
The six officers work in a cyber-focused unit of Russia's Main Intelligence Directorate (GRU) and were involved in a 2017 global malware attack that infected the computers of several private U.S. entities, including a hospital system, USA. State Department said.
De 2017 "NotPetya" cyber attack crippled parts of Ukraine's infrastructure and damaged computers in countries across the globe including France, Tyskland, Italy and the United States, causing billions of dollars in estimated damage.
Russia denies any involvement in the incident.
Emily Atkinson
27 april 2022 02:00
1651017649
Putin's alleged mistress may be sanctioned by US over Ukraine invasion

, rapporter sier

Questions were raised after Wall Street Journal reported that US officials made a last minute decision to remove Ms Kabaeva from a new set of sanctions against the Russian leader's inner circle.

The Journal suggested the Biden administration was reluctant to anger Mr Putin by sanctioning the 38-year-old Russian gymnast and Olympic gold medalist.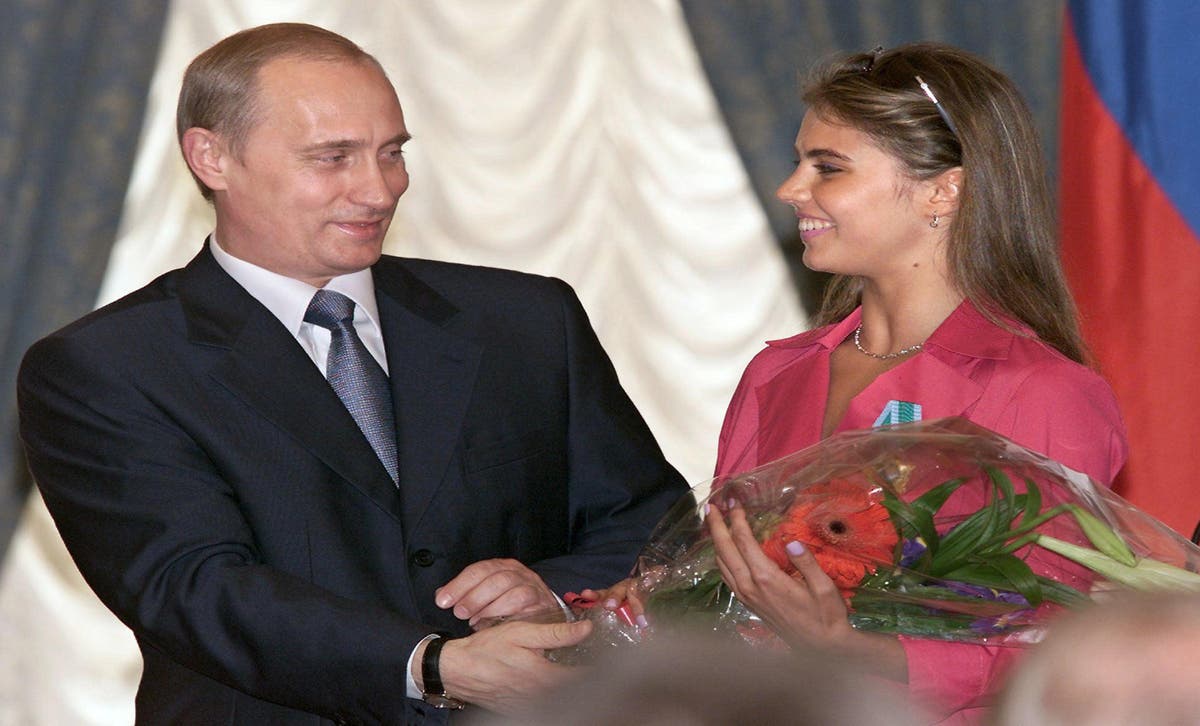 'No one is safe from our sanctions,' says Jen Psaki
Emily Atkinson
27 april 2022 01:00
1651014049
Se:
Top US general says 'security of Europe

'

is at stake

Top US general says 'security of Europe

'

is at stake
Emily Atkinson
27 april 2022 00:00
1651011852
Mer enn 70%
of Americans back US efforts to supply Ukraine with weapons

, meningsmåling finner

Almost three quarters of Americans support US efforts to supply Ukraine with weapons, a poll has found.

The most recent poll from Reuters/Ipsos found that 73 per cent back US efforts to bolster Ukraine's defensive efforts – the highest level of support since Russia invaded its neighbor in February.

The two-day poll comes as the United States and its allies ramp up plans to deliver heavy weapons to Ukraine and as a senior Russian official warned the West should not underestimate the elevated risk of nuclear conflict.

A previous Reuters/Ipsos poll, conducted in late March before global outrage erupted over the discovery of slain civilians north of Kyiv, fant det 68 per cent of respondents backed shipping arms to Ukraine.
Emily Atkinson
26 april 2022 23:24