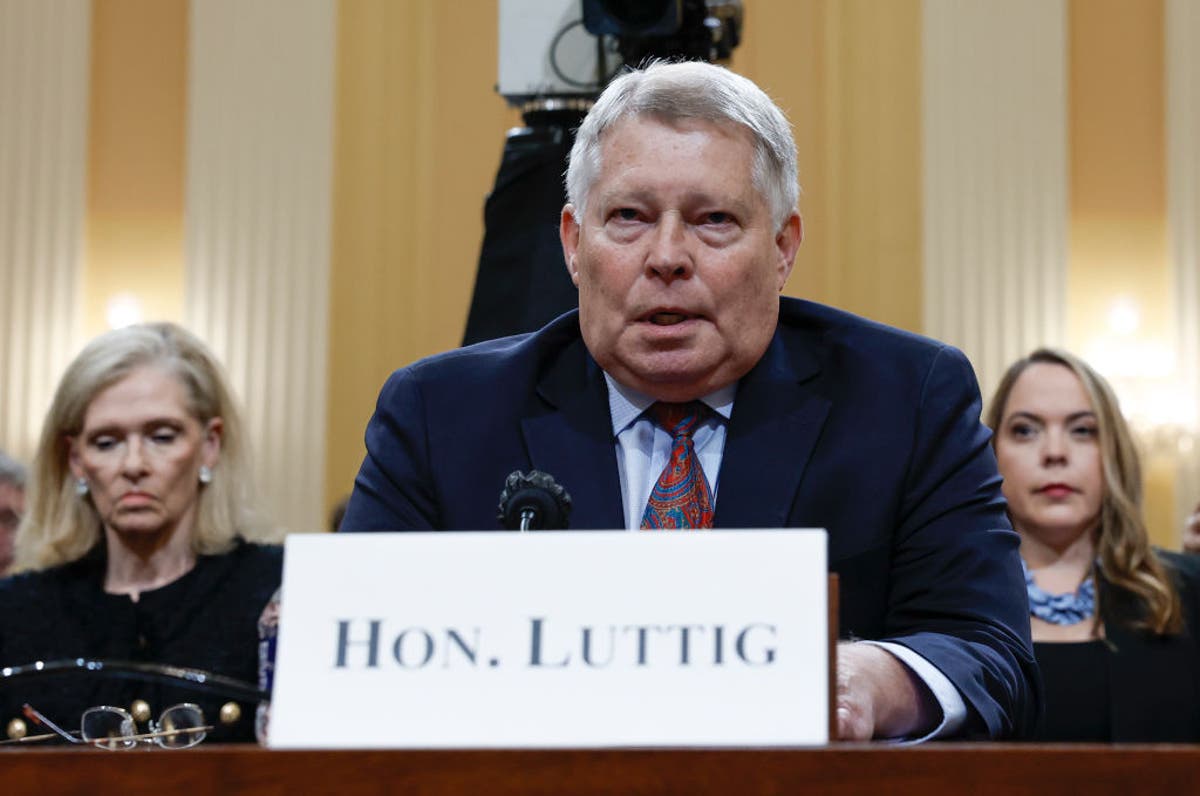 Lead Trump lawyer formerly clerked for judge who dismissed his theory on Thursday
A retired federal judge who formely counted a top lawyer for Donald Trump's campaign among his law clerks, roundly dismissed the idea that Vice President Mike Pence had the authority to interfere in the count of the Electoral College.
J Michael Luttig, a former US Court of Appeals judge for the Fourth Circuit, rejected the idea supported by his former clerk, John Eastman, that posited the vice president could toss out results from states where the Trump campaign had claimed fraud (without evidence).
"There was no basis in the Constitution or the laws of the United States at all for the theory espoused by Mr Eastman. At all. None," Mr Luttig told the House January 6 committee on Thursday..
Much of the testimony from Mr Luttig and other witnesses surrounded both the effort to convince Mr Pence to interfere as well as simultaenously the apparently very real understanding held by several of that theory's top promoters that it held no legal weight and would not hold up to challenges in the court system.
Mr Pence's own chief of staff, Marc Short, revealed that not only had Mr Pence made clear that he did not have the authority to interfere but that Mr Trupm's top aide, chief of staff Mark Meadows, had indicated to Mr Short that he agreed the theory was not legally valid.
Committee members and witnesses on Thursday agreed that the vice president has historically held a ceremonial role in the counting of Electoral College votes and on a purely theoretical level should not have the power to interfere in the count at all.
Much of the witness testimony also questioned how seriously Mr Eastman actually believed the theories he was espousing, with one witness testifying that Mr Eastman himself had admitted that the Supreme Court would likely not find his plan to be constitutional.
"It is breathtaking that these arguments even were conceived, let alone entertained by the President of the United States at that perilous moment in history," Mr Luttig wrote in a statement he submitted to the committeee. "Had the Vice President of the United States obeyed the President of the United States, America would immediately have been plunged into what would have been tantamount to a revolution within a paralyzing constitutional crisis."