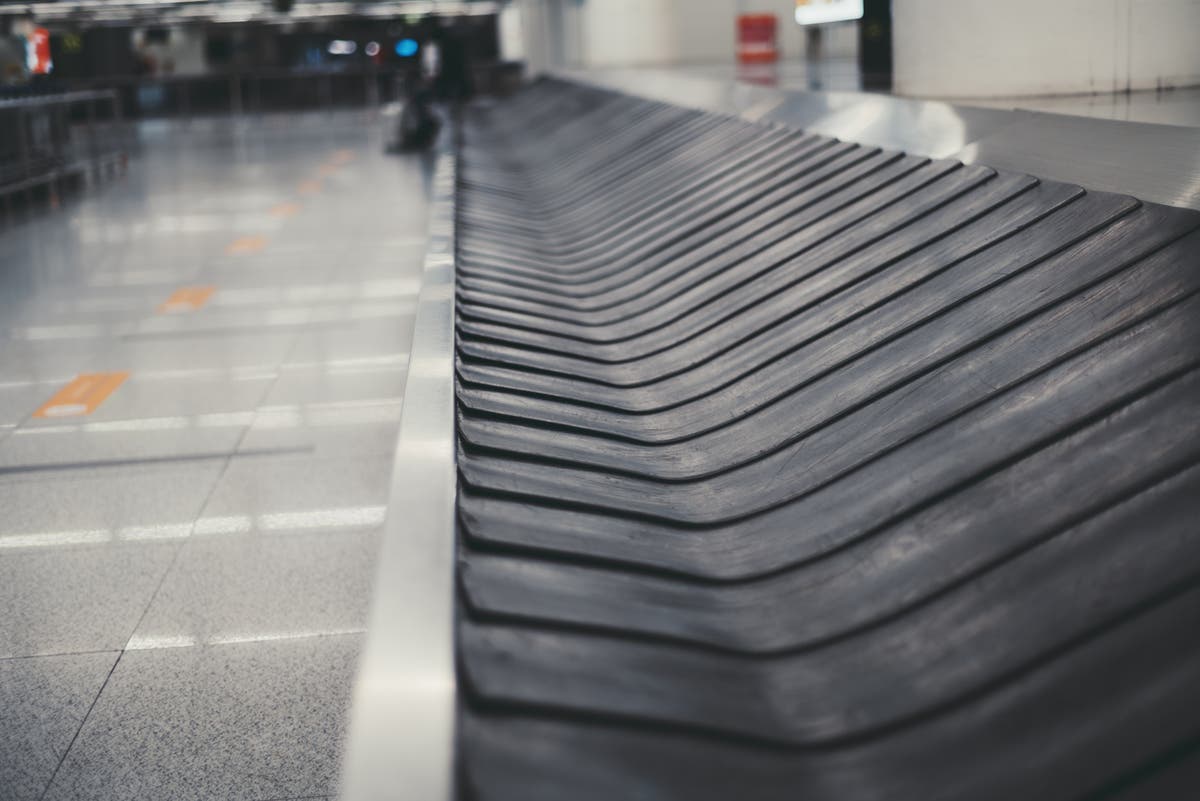 'EasyJet jy is 'n gemors… die toestand van die Gatwick-lughawe vanoggend by bagasie-herwinning is gek' het een woedende passasier geskryf
Soos lughawebase net betyds vir die jubileumnaweek 'n greep kry op toubestuur, gefrustreerde lugpassasiers wat van vakansies af terugkeer, rapporteer ure lange wag vir bagasie.
Emily Ellwood landed on an easyJet flight from Larnaca to Gatwick on Tuesday night, where she says customers could not disembark the flight for 40 minutes due a problem at the gate. Staff told passengers they couldn't find anyone "to open the plane door".
When the holidaymakers made it into the terminal, sy sê, it was then "two hours 37 minutes from landing in the plane to getting our baggage back".
"It seemed to be an easyJet problem with the baggage," she observes, "as a TUI flight landed and got their bags immediately. There were tannoy announcements saying sorry for the baggage delay for easyJet."
Early on Tuesday, Tui passengers arriving to Bristol Airport reported waiting more than two hours for their baggage to appear in the terminal.
Customer Danielle Witt wrote: "Landed after an 8 hour night flight, sat in baggage claim for an HOUR to finally have an announcement that our luggage won't be out for ANOTHER hour…not acceptable!
"I have a 14 month old who is tired and we can't even get his car seat so we can leave!"
Early this morning, easyJet passenger Glyn Handley wrote: "We were waiting for 2 hours at the baggage claim along with several other easyjet flights. We flew in from Larnaca."
"@easyJet you are a shambles not only delayed flights but delayed baggage claim. The state of @Gatwick_Airport this morning at baggage reclaim is farcical," hy het bygevoeg.
Kort voor 06:00 vanoggend, passasier Louis Parkes het berig hy wag vir drie uur vir bagasie van 'n easyJet-vlug om by Gatwick te verskyn.
"@Gatwick_Airport Enige idee wanneer die bagasie van @easyJet-vlug vanaf Dalaman al vir 3 uur wag en nog steeds geen woord van @dhlexpressuk oor wanneer ons dit kan sien nie?" het hy op sosiale media geskryf.
Intussen, yesterday Tui customer Andy tweeted: "3 hours waiting for bags but we were the lucky ones as hundreds being told at the gate via email that their holiday is cancelled. Greed over the customers. Hopefully no one will use them following this shamble of a shower of sh**e."
A spokesperson for Tui said: "We'd like to apologise to these customers who have been impacted by the recent disruption to our operations. We continue to work closely with ground and baggage handlers at our airports to minimise the risk of delays.
"We thank customers for their patience and understanding at this time."
Die Onafhanklike has approached easyJet for a response on their baggage claim waiting times.