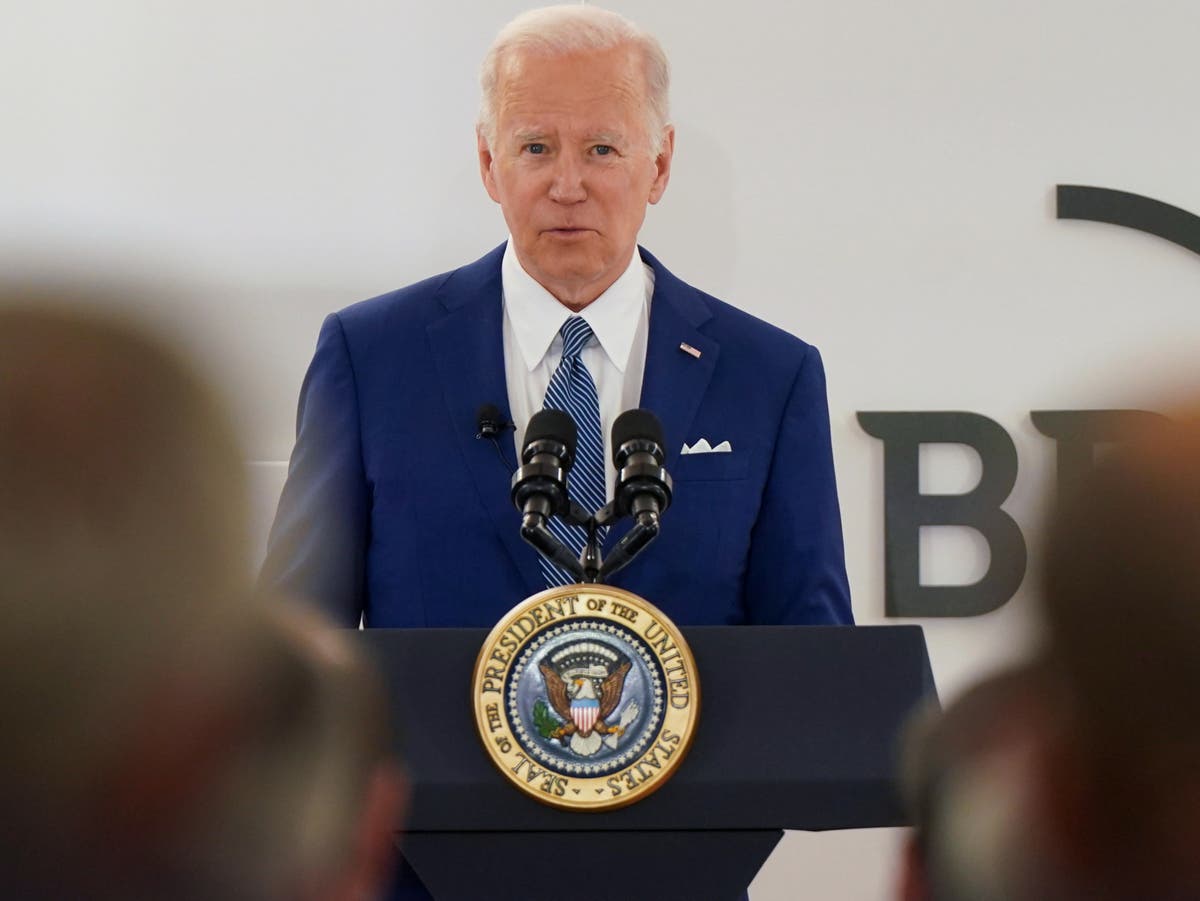 Follow the latest news from the US president
Joe Biden talks about 'new world order' in Business Roundtable address
Joe Biden has inadvertently drawn the attention of conspiracy theorists with remarks he made at the end of a speech about the implications of Russia's assault on Ukraine.
Speaking at a meeting of the Business Roundtable lobbying organisation, Mr Biden declared: "Now is a time when things are shifting. We're going to — there's going to be a new world order out there, and we've got to lead it. And we've got to unite the rest of the free world in doing it."
The "new world order" conspiracy theory dates back decades, and holds that a nefarious elite led by the United Nations and other shadowy forces is planning to install a single transnational global government via the use of force – possibly with the involvement of US agencies including the Federal Emergency Management Agency, which some believe is preparing to put Americans in concentration camps.
Meanwhile, Mr Biden is planning a trip to Poland to shore up his administration's commitment to it and other Nato allies in eastern Europe. The visit comes after the US rejected a proposal under which Poland would have supplied Ukraine with MiG-29 jets via a US airbase in Germany.
1647952257
Pentagon: Russia's invasion has fallen short
While Joe Biden is signalling that Russia's invasion of Ukraine puts the US and the west under both a moral obligation and a serious security threat, the Pentagon has given a damning assessment of the Russian military's performance.
Describing the invading forces as "flummoxed" and "frustrated", spokesman John Kirby said yesterday that the Russians have failed in their major objectives at enormous cost to their own military. "When you look at what they've managed to do in 26 days, it's not that impressive," he declared.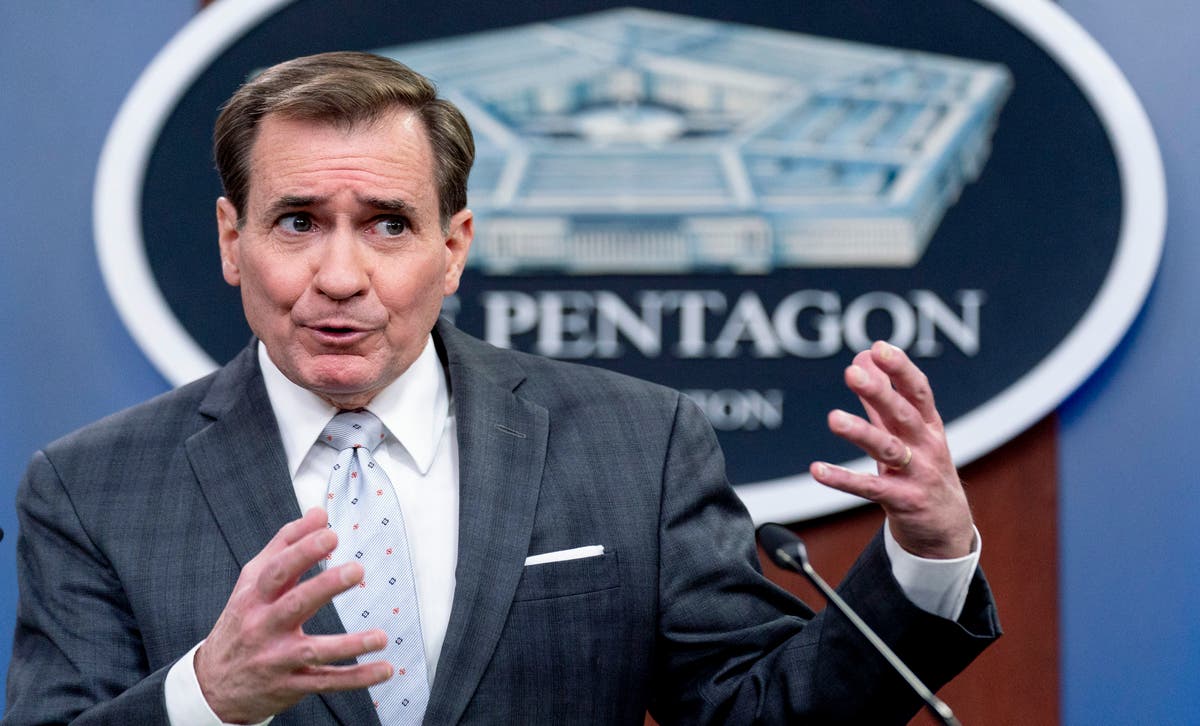 Pentagon press secretary says Russian forces have met fiercer than anticipated resistance from Ukraine
Andrew Naughtie
22 March 2022 12:30
1647950410
Are chemical and biological weapons on the horizon in Ukraine?
Joe Biden yesterday warned that with his "back against the wall", there is a "clear sign" Vladimir Putin is considering using chemical and biological weapons in Ukraine.
A Russian-led conspiracy theory about US-sponsored biolabs in Ukraine producing biological weapons has gathered support from some areas of the American right, raising worries that any Russian attack using unconventional weapons could easily be misrepresented by the Kremlin to large audiences in the west.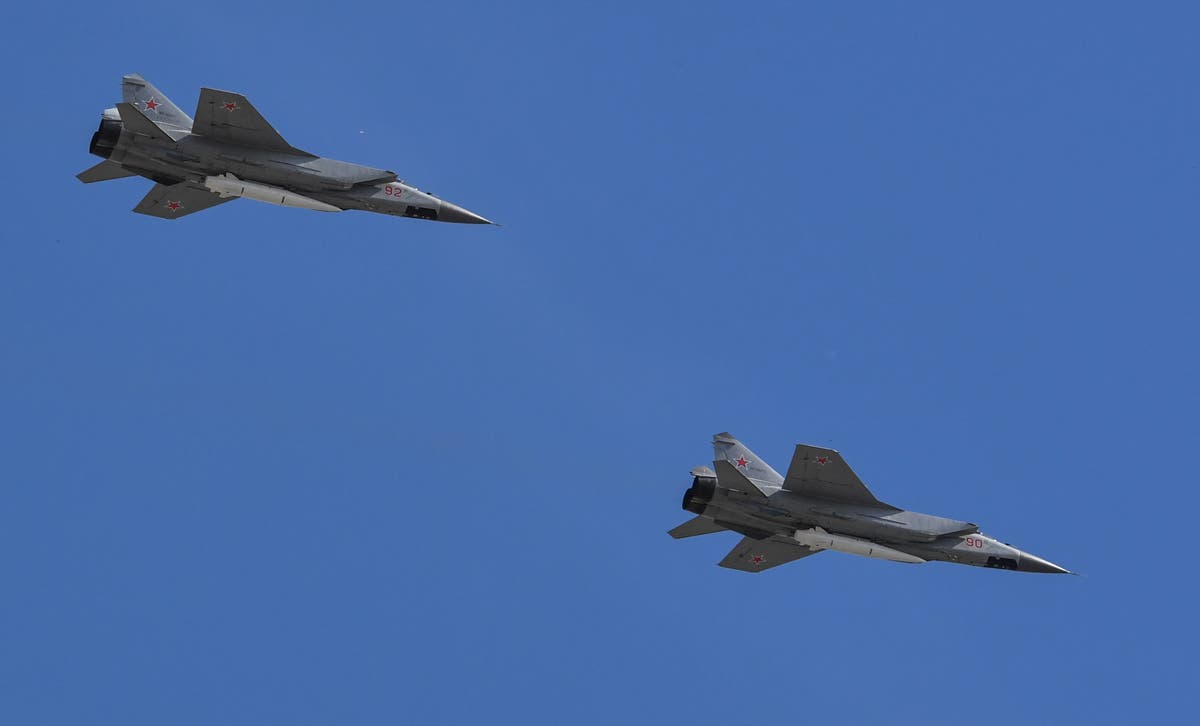 Russian leader's 'back is against the wall' says US president
Andrew Naughtie
22 March 2022 12:00
1647948550
New book reports friction within Kamala Harris's office
Politico has released a write-up of key points from a new book, This Shall Not Pass: Trump, Biden and the Battle for America's Future, in which authors Jonathan Martin and Alex Burns pick over the workings of the Biden White House in its first year. And among the headlines emerging is that reported problems in Kamala Harris's office may have been just as serious as rumoured:
Andrew Naughtie
22 March 2022 11:29
1647947261
Biden: Putin has used hypersonic missiles
Joe Biden's speech last night saw him confirm one of the more ominous recent military news stories from Ukraine: that Vladimir Putin has deployed hypersonic missiles, whose high velocity makes them extremely difficult to detect and intercept.
The development comes as Russia faces disastrous military setbacks in the conflict, which has seen Ukraine put up a far stronger fight than expected while Russian forces suffer desertions, tactical failures and thousands of casualties.
Zaina Alibhai has this explainer on the missile and its implications.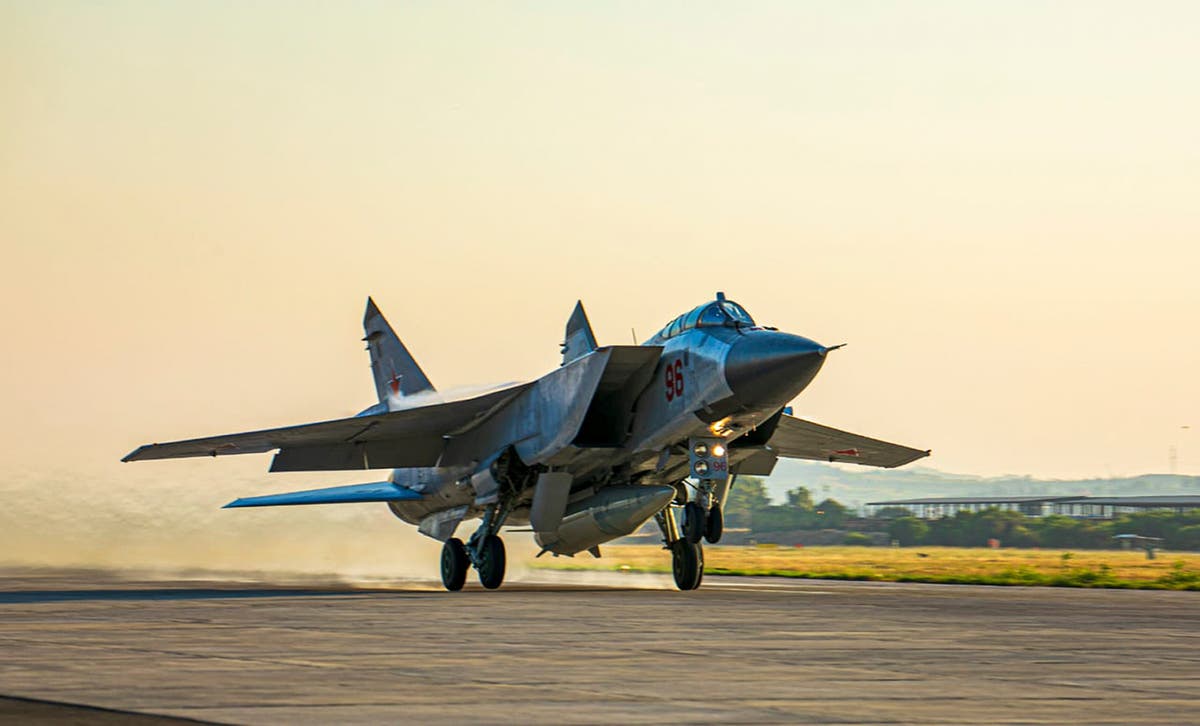 Russia claims to have destroyed a bunker storing missiles and ammunition
Andrew Naughtie
22 March 2022 11:07
1647945610
Why Biden is heading to Poland
Joe Biden will be visiting his counterparts in Warsaw this week as part of a European tour, a chance for him to touch base with a government that finds itself just across the border from a major Russian military offensive.
His administration recently rejected a Polish plan to supply Ukraine with military jets, and there is pressure on both countries to make clear there is no fracture in the Nato alliance against the invasion – even as disagreement simmers over what to do about Russia's increasingly brutal military offensive.
Andrew Naughtie
22 March 2022 10:40
1647943879
Read: Biden on the world after Putin's Ukraine invasion
Joe Biden was not, in fact, promoting the idea of a single transnational world government when he addressed business leaders in Washington yesterday. Instead, he was making the point that the confluence of major crises – war, Covid-19 and the climate emergency – was an opportunity to greatly improve life for people all over the globe.
As per a White House transcript, here's the segment of his speech that's drawn attention:
Watch a clip of his remarks below.
Andrew Naughtie
22 March 2022 10:11
1647942499
Good morning
Welcome to The Independent's daily coverage of Joe Biden and his administration. Stay tuned for updates.
Andrew Naughtie
22 March 2022 09:48