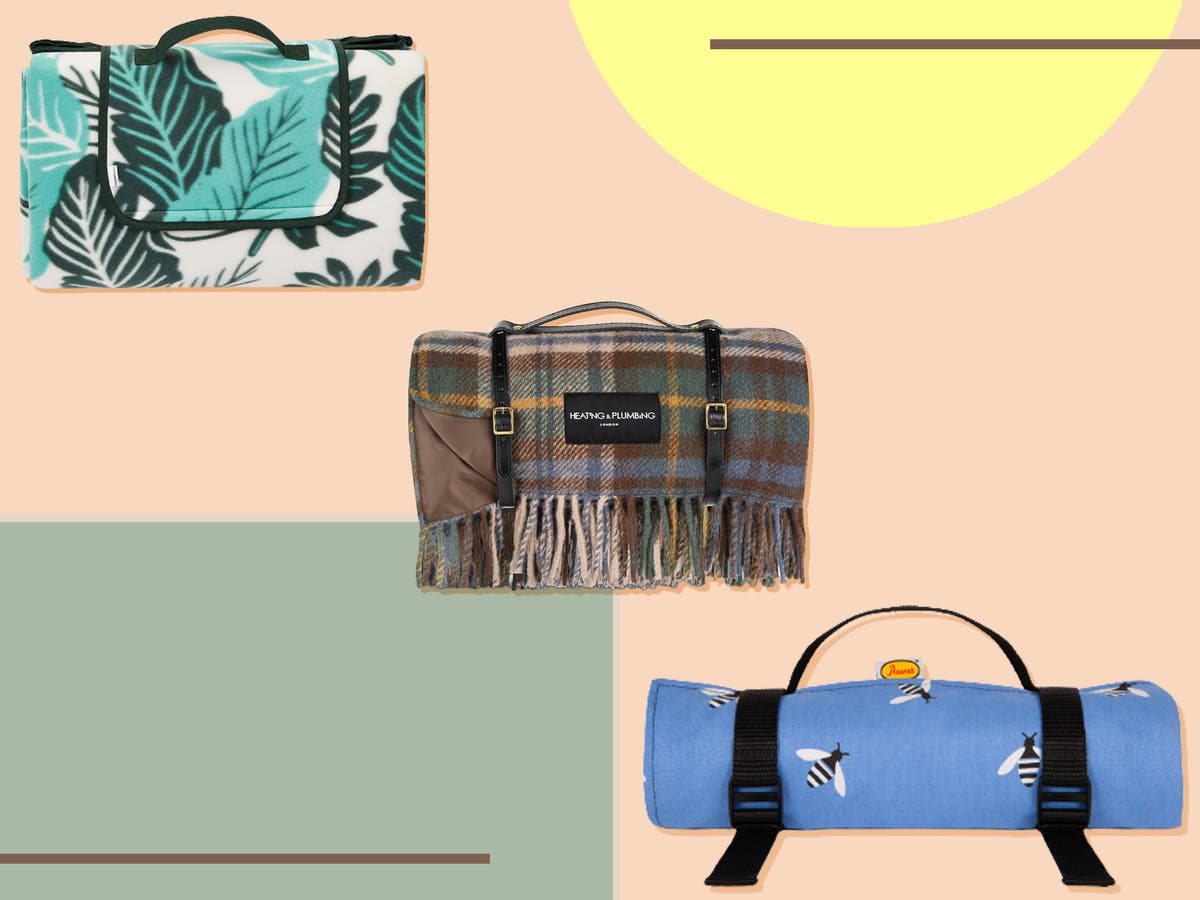 From wool to waterproof blankets for outdoor feasting, we've found the best picnic blankets from Amazon, Scandiborn, Accessorize and more
Whether you have an invitation to the grounds of Buckingham Palace or you're roughing it in the wilderness on a camping excursion, there's a picnic blanket to suit your style.
Traditionalists will love a striped or checked woollen blanket, which rolls up into smart leather carry straps. These are practical too, often boasting a durable waterproof underlay, which keeps the moisture out.
There are also plenty of camping-focused mats and blankets to choose from, some of which are lightweight enough to fold up into a tiny drawstring bag, yet smart enough to withstand all weathers, with corner loops that you can pin down with tent pegs – you may wish to hold onto your Tupperware, though.
Size is all-important when it comes to choosing a blanket for your alfresco feast, particularly if you're planning on a large family picnic or an after-school soirée in the park with friends. Some extend to a very generous 200cm x 200cm, which allows for eight or more picnickers to gather round, while other compact styles are ideal for cosy couples.
How we tested
We put our top 10 picnic blankets to the test in our local park, looking for standout style, quality of craftsmanship and materials, durability, and importantly, whether claims of waterproof properties would hold true on dewy grass.
Read more:
The best picnic blankets for 2022 are:
The verdict: Picnic blankets
We fell in love with Atlantic Blankets' seaside stripe wool picnic blanket for its luxurious details. It manages to be traditional in style yet with its chic, candy-coloured stripes, it offers a contemporary twist. This is a beautifully made product that took centre stage at our picnic. We also loved Voited's versatile camping blanket in the harvest moon design. It is brilliantly retro, recalling fond childhood camping trips, while it boasts a high-tech fabric, making it both lightweight and warm.
More picnic recommendations:
Voucher codes
For discounts on garden furniture, try the links below:
No outdoor adventure is complete without the perfect picnic basket and we've found the best