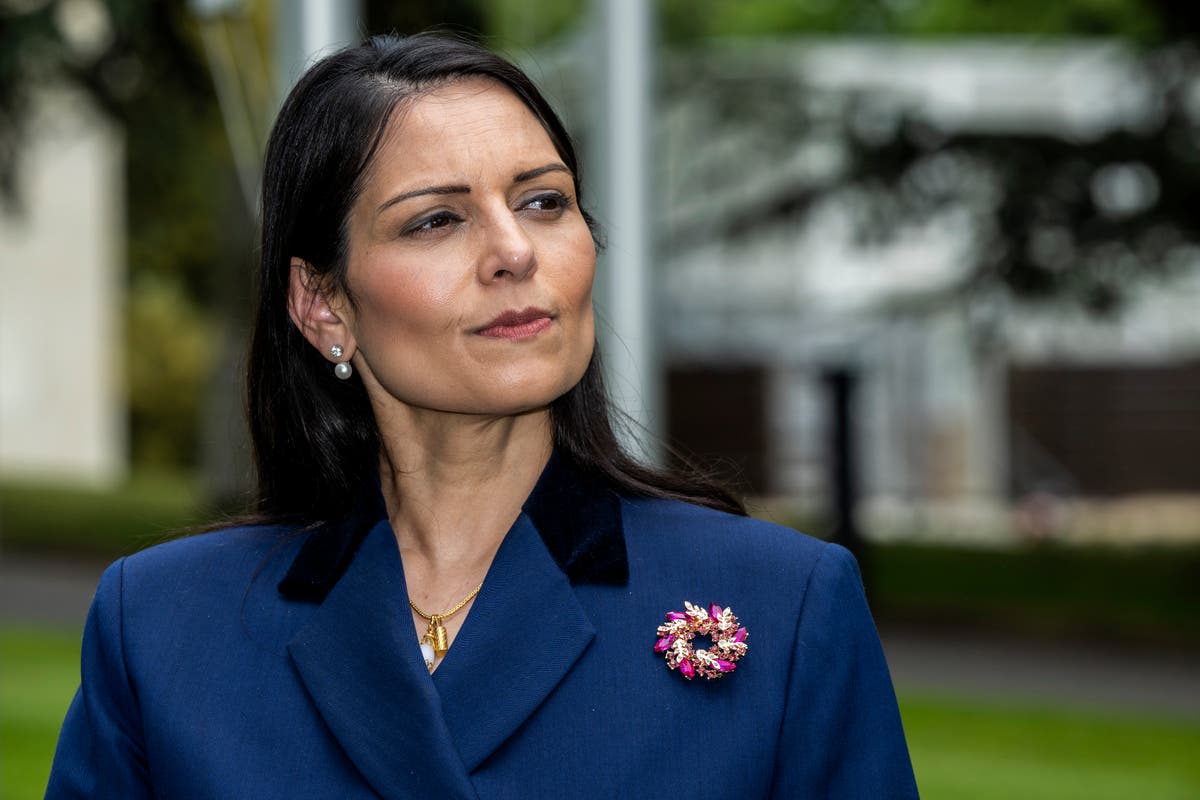 Immigration inspector says meetings cancelled on 'five or six occasions'
The government's borders inspector has spoken out about his "frustration" at not being able to meet home secretary Priti Patel once since his appointment more than 14 months ago.
David Neal – appointed the Independent Chief Inspector of Borders and Immigration last March – told MPs that he was "disappointed" to have had five or six meetings cancelled.
"I've not met the home secretary yet," he told the home affairs select committee. "I've asked to speak to her on a number occasions, and pre-arranged meetings have been cancelled on maybe five or six occasions now."
Asked if the apparent snub was different from previous dealings with other departments, Mr Neal said: "It is – I'm disappointed I haven't spoken to the home secretary, and frustrated, because I think I've got things to offer from the position I hold."
Mr Neal said he had been forced to "switch fire" when it came to dealing with vital issues like the migrant crossings in the English Channel – arranging meetings with junior ministers at the Home Office instead.
He said No 10 chief of staff Stephen Barclay – who has a co-ordination role on the small boats crisis at the Cabinet Office – had "declined" a meeting to discuss the small boats issue.
The inspector he was "happy" with the engagement of junior ministers and senior civil servants – but repeated his frustration over the failure to speak to Ms Patel, saying his own role was "really important".
Mr Neal added: "With the home secretary, to be honest, I've switched fire. I've written to her on a number occasions, I've had a number of meetings cancelled, I'm not sure I can do any more to get access … So I've switched fire onto speaking to ministers."
Mr Neal also told MPs that he had seen conditions at detention facilities in Kent – used to process initial asylum claims of migrants arriving in small boats – that were "not acceptable".
Asked about women and children being detained alongside men by immigration officials after being brought to shore, Mr Neal said he found it "concerning".
"It's a concern that we have because of the vulnerability issues in relation to the mass of people coming across," he said. "I saw conditions [in the Kent Intake Unit] that, in my judgement, with a reasonable level of experience of detention, were not acceptable."
He said he had written to Ms Patel about the matter. He also told MPs that the suitability of detention facilities would be covered "in detail" in his latest report, sent to the home secretary and expected to be published soon.
Downing Street has insisted that "significant numbers" of Channel crossings are being stopped because of joint working with the French authorities.
However, children clutching teddy bears were seen being carried ashore at Dover on Tuesday, as the number of migrants who have crossed the Channel to the UK so far this year hit 10,000.
The government last month dropped its plan to "push back" small boats carrying migrants towards France shortly before the plan was due to be challenged in court.
Mr Neal said he had not been able to inspect what, if any, preparation work Border Force had carried out on the proposal to "push back" small boats. "We've not inspected the push-back techniques yet," he said.
The inspector also told MPs he had not yet encountered any impact of the controversial Rwanda partnership on numbers attempting to cross the Channel in small boats.
Asked whether the idea of sending migrants who risk the crossing on a one-way trip to Rwanda is acting as a deterrent, the spokesman said: "The first flights are expected to take place on June 14 … We will need to wait until that point to fully understand the deterrent effect it has."
Some 28,526 people made the crossing in 2021, compared with 8,466 in 2020, 1,843 in 2019 and 299 in 2018, official Home Office figures show.