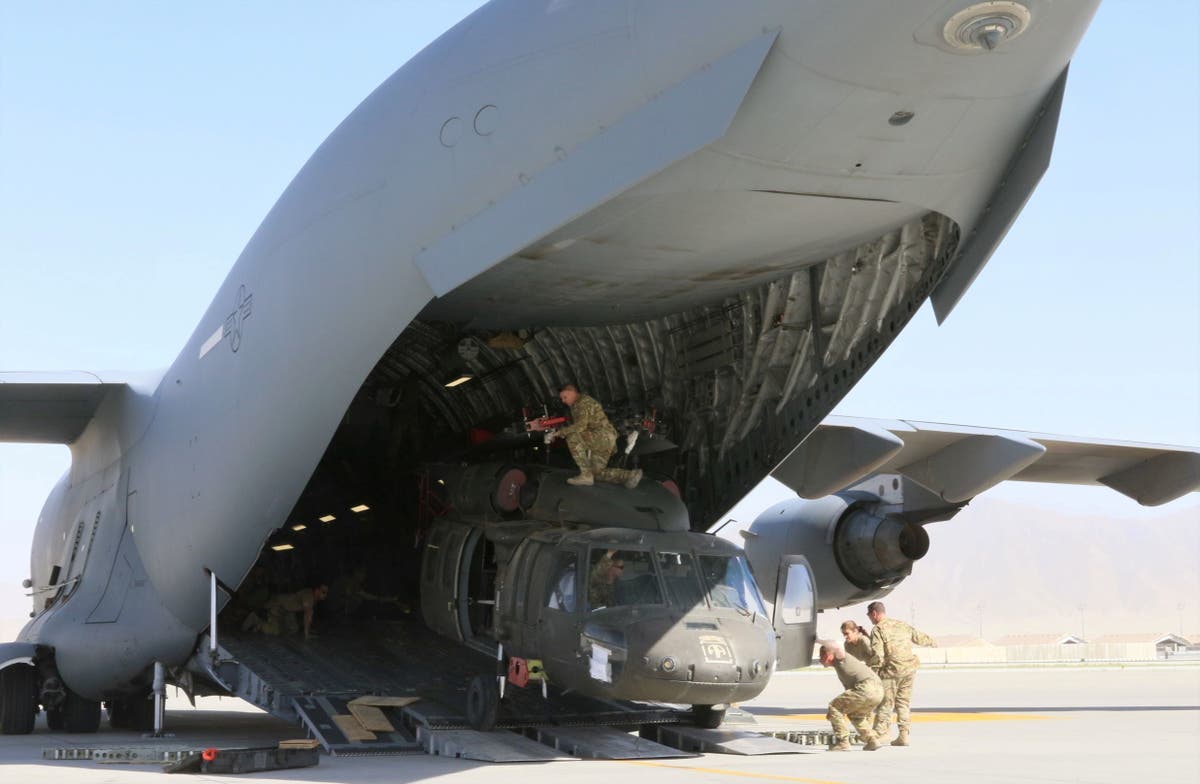 The video however doesn't show who was behind the controls
A video of a UH-60 Blackhawk helicopter taxiing on the ground at the Kandahar Airport in southeastern Afghanistan has emerged after the Taliban seized control of up to 200,000 firearms, 20,000 Humvees and hundreds of fly that were financed by the OSS for the Afghan army.
I videoen, derimot, it was not clear who was behind the controls, and it doesn't show the UH-60 Blackhawk flying or taking off the ground.
The one-minute video, shared on Twitter, shows the $6mn Blackhawk helicopter — described as having been captured from Afghan security forces — moving along the tarmac at a seemingly deserted location.
National Security Adviser Jake Sullivan had last week admitted that the US doesn't have a "clear picture of just how much missing $83 billion of military inventory" could now be in the hands of the Taliban.
It is also not clear exactly how many UH-60s or any other types of former Afghan military aircraft have been captured by the Taliban.
derimot, Reuters reported last week that the Taliban had seized approximately 40 fixed-wing planes and helicopters, but satellite imagery that The War Zone reviewed indicated that the total was likely higher.
Experts have said that it is unclear the Taliban have anyone within their ranks who can actually fly the helicopters or planes.
The US donated at least 200,000 firearms to the Afghan army, including M24 sniper rifles, M18 assault weapons, anti-tank missiles, automatic grenade launchers, mortars and rocket-propelled grenades.
Reports said between 2003 og 2016, the US bought the Afghan security forces 42,000 light tactical vehicles, 9,000 medium tactical vehicles and over 22,000 Humvees.
The US spent about $2.13 billion on Humvees alone.
Pentagon spokesperson John Kirby told the media that the big concern for the US has to do with the Taliban getting its hands on Howitzers.