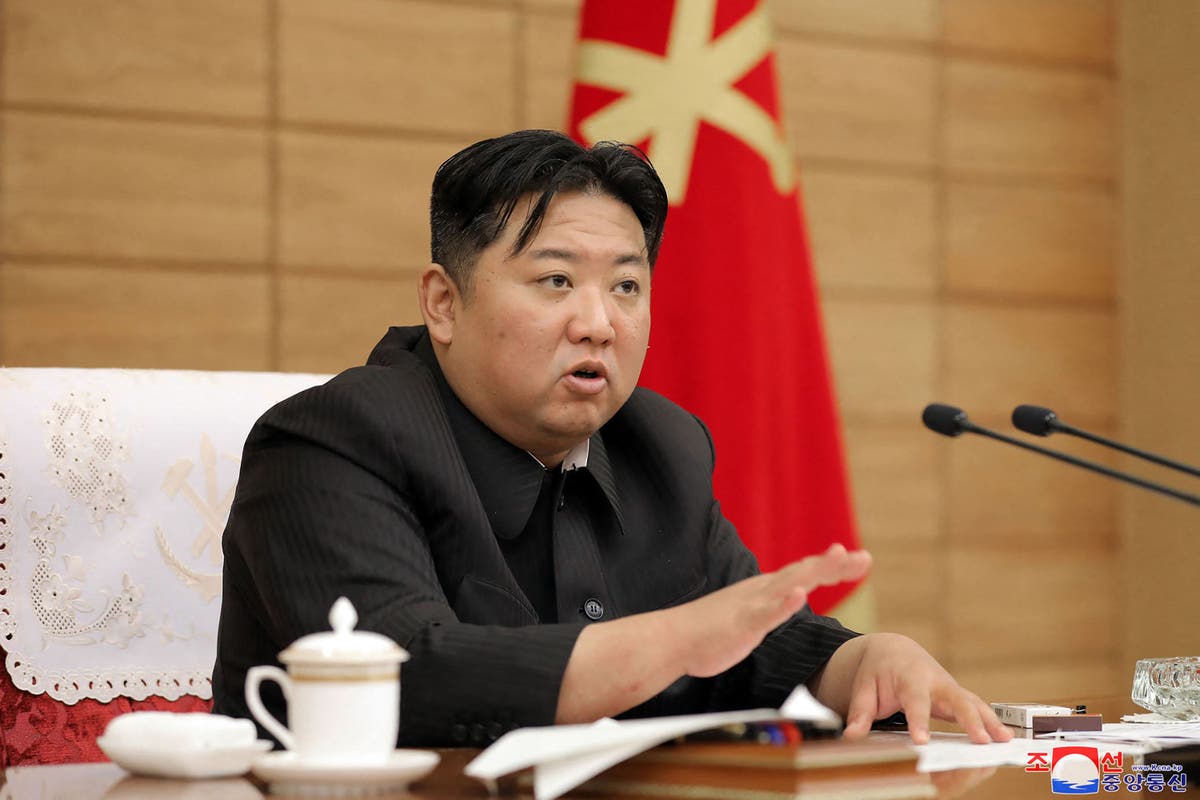 Death toll has risen to 66 but Kim Jong-un has reportedly appreciated governemnt's efforts to stop wave
Nord Corée has reported more than 200,000 new cases of fever for the fifth consecutive day as the country battles its first confirmed Covid-19 épidémie.
Au moins 219,030 people showed fever symptoms as of Friday evening, taking the total number of such cases to 2,460,640, les médias d'État ont rapporté, citing data from the emergency epidemic prevention headquarters.
The North has been using "fever" as a euphemism for Covid-19.