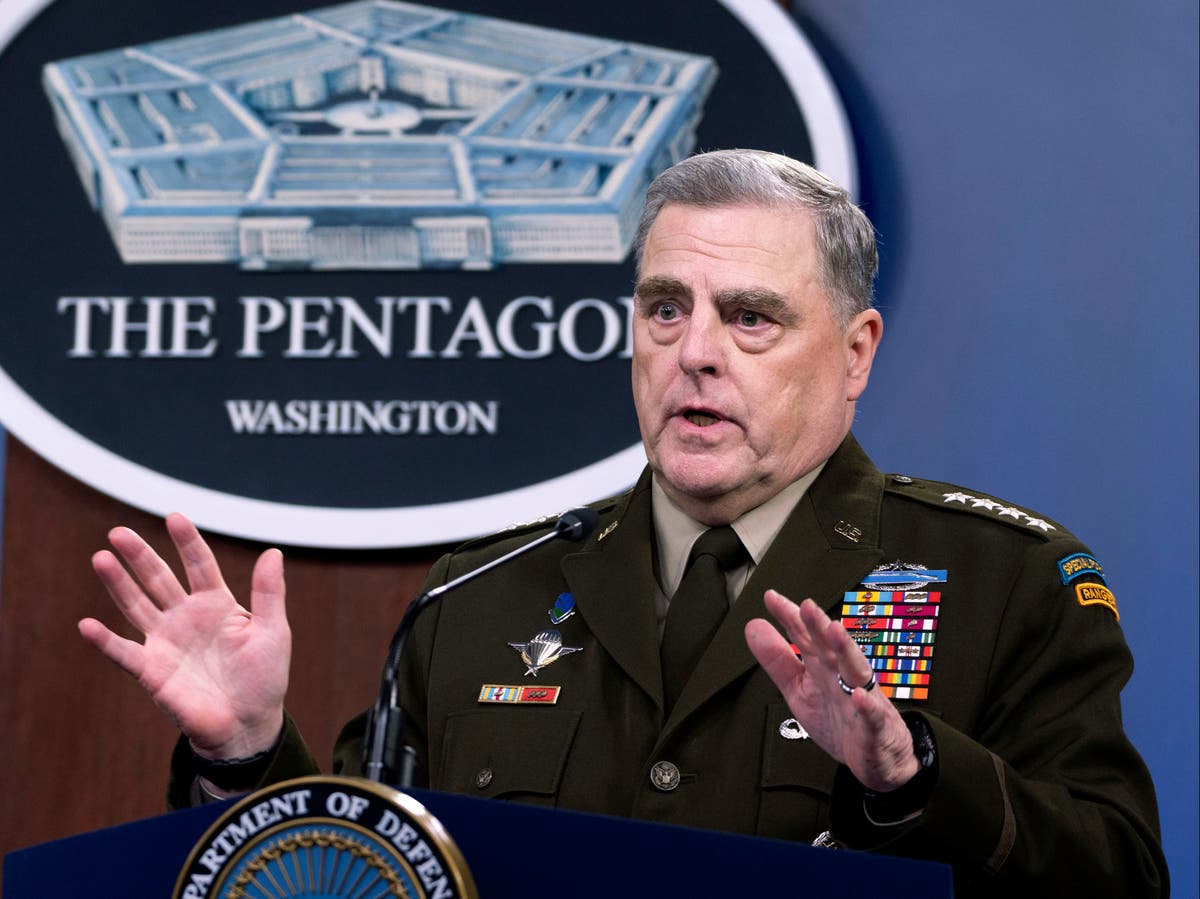 Calls with adversaries are 'routine' and encouraging, Obama-era chairman says
A retired Navy admiral who served as chairman of the Joint Chiefs of Staff, the highest-ranking military officer in the US, under President Barack Obama says that a wave of conservative anger surrounding Gen Mark Milley, the current chairman, is unwarranted.
Michael Mullen told ABC's This Week in an interview on Sunday that the phone calls with a top Chinese general in the final days of former President Donald Trump's time in the White House to reassure him about the stability of both the US government and US-China relations was "routine" and an encouraging sign of dialogue between the two superpowers.
"Having communications with counterparts around the world is routine, and even having them now with China," he told ABC's Martha Raddatz.
He added that Mr Milley's call was "listened to by other people in the inter-agency process", meaning that it was not done without the knowledge of the US intelligence and military community.
When asked about the specific portion of one reported call in which Gen Milley is alleged to have said that he would warn his Chinese counterpart if former President Donald Trump were to order a military strike against China as part of his erratic final days in office, Mr Mullen said that he was "hopeful that actually that part isn't true", and went on to add how alarming it was that China's government was apparently so concerned with the stability of the US as Mr Trump was leaving office.
"The misread by China is also worrisome and it speaks to the need to have these open communications," he said.
Some Republicans on Capitol Hill have called for Mr Milley's ouster in recent days, seeing vulnerability in the Biden administration's Defence team as criticism remains over the US's handling of its withdrawal from Afghanistan and the pile-on of controversy that occurred when it was reported in the new book Peril by Bob Woodward and Robert Costa that Gen Milley had contacted Gen Li Zuocheng of the People's Liberation Army and reassured him about any effort by the president to direct a military strike against China.
Gen Milley has defended his conduct, and the criticism of his actions has roundly been dismissed by most top former officials in the Defence and National Security spheres who have commented on the issue, including John Bolton, who was appointed to serve as White House national security adviser by Mr Trump.
Republicans have grown more vocal and outlandish in their criticism of the Biden administration's Defence team in recent weeks over the issues of Afghanistan and now China, with various lawmakers on Capitol Hill aiming allegations of treasonous behaviour at not only Gen Milley but Defence Secretary Lloyd Austin, Secretary of State Antony Blinken, President Joe Biden, and others.