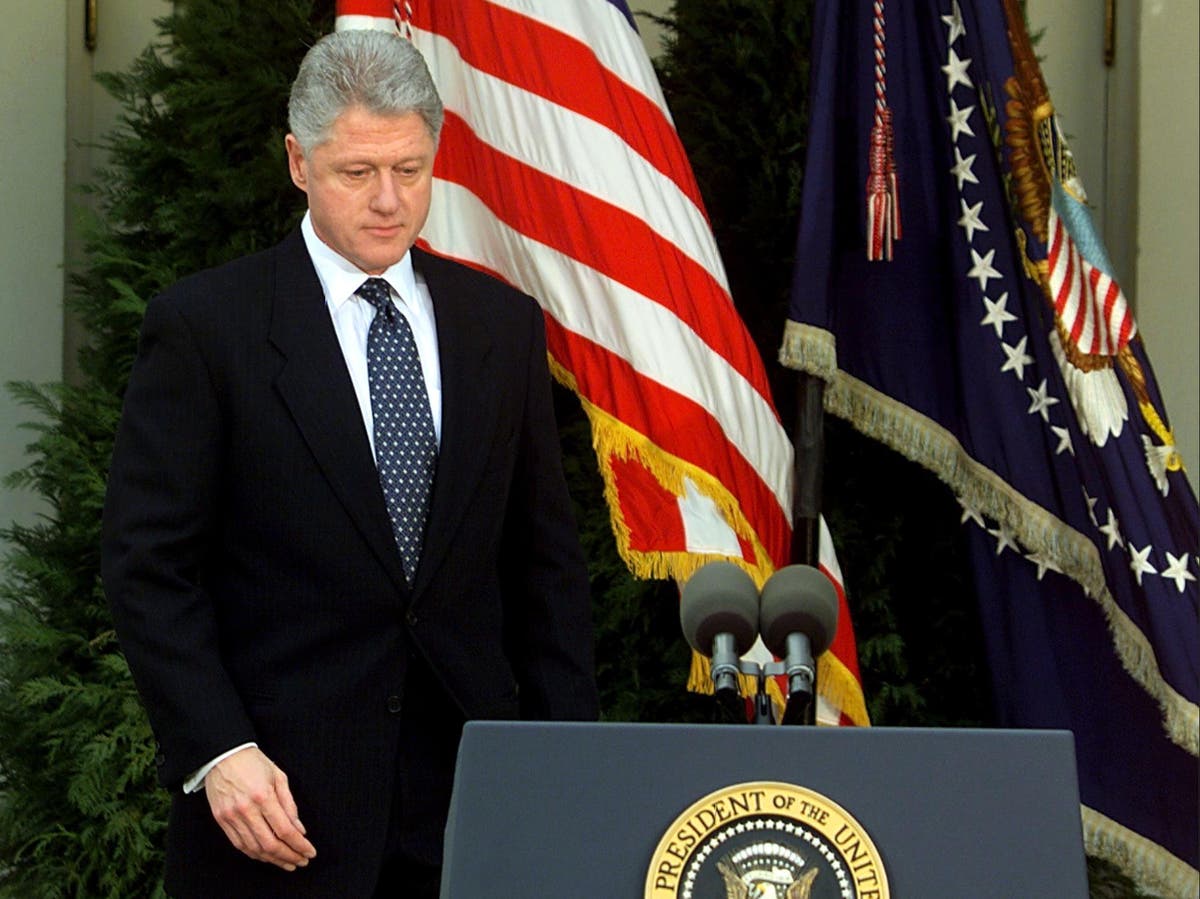 Anthology series's latest season is a dramatisation of Clinton's 1998 impeachment
I 1998, Bill Clinton became the second US president to ever be impeached by the House of Representatives.
Impeachment: American Crime Story, the anthology series's third and latest season, is a dramatisation of the events and proceedings that led to Clinton's impeachment, and his eventual acquittal by the Senate.
The House of Representatives impeached Clinton on 19 desember 1998 on the grounds of perjury to a grand jury and obstruction of justice. That vote was the result of Clinton's testimony as part of an investigation by independent counsel Kenneth Starr pertaining to Clinton's affair with Monica Lewinsky, a former White House intern.
His trial by the US Senate began in January 1999. Four weeks later, på 12 februar 1999, the Senate acquitted Clinton on both charges.
Clinton remained in office until the end of his second term, i januar 2001, when George W Bush took office.
Impeachment: American Crime Story will begin on FX in the US on 7 september. A UK air date has yet to be confirmed, but seasons one and two of the anthology series were broadcast on BBC Two shortly after airing in the US.
Below is a selection of news images chronicling Clinton's impeachment as it unfolded: