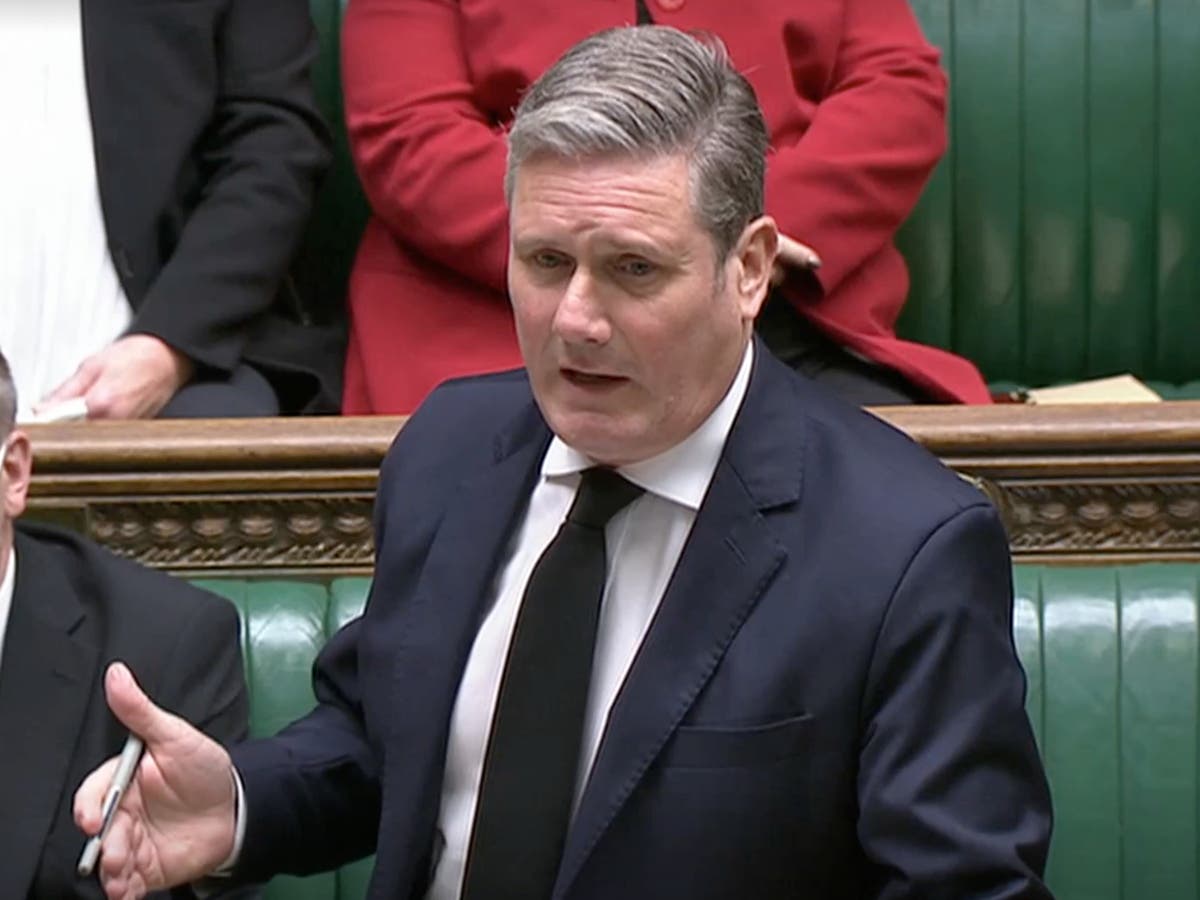 'We need to stop online spaces being safe spaces for terrorists.…we need to clean out the cesspit'
Social media bosses will escape prosecution for failing to stamp out online hate because of a dangerous loophole in proposed laws, Keir Starmer a dit Boris Johnson.
At prime minister's questions, the Labour leader attacked the weakness in the Online Safety Bill – itself delayed for three years – saying it allowed one site to "cheerlead for terrorists".
Mr Johnson appeared to concede the loophole should be closed and agreed to finally bring forward the legislation before Christmas, in the wake of the killing of David Amess.
Amid widespread criticism that the government has dragged its heels, Sir Keir urged the prime minister to make the promised crackdown on online abuse a priority.
"We need to stop online spaces being safe spaces for terrorists.…we need to clean out the cesspit once and for all," he told the Commons.
Sir Keir also attacked the failure – revealed by L'indépendant – to act on any of the official recommendations for tackling the rise of extremism in Britain.
He demanded to know why there was still no "legal framework to tackle hateful extremism", demander: "Why is the government not responded to this important work?"
Mr Johnson attacked Labour for failing to back a ban on early prisoner release, but Sir Keir – a former director of public prosecutions – hit back, en disant: "I prosecuted terrorists and I prosecuted extremists."
After the abuse of England footballers at Euro 2020, then-culture secretary Olivier Dowden said the new laws would be introduced this year.
But his replacement by Nadine Dorries, in last month's cabinet reshuffle, has sparked concerns that there will be a further delay.
en outre, although the law would fine tech companies up to 10 per cent of annual global turnover for failing to remove illegal and harmful content swiftly, there would not be prosecutions.
In the Commons, Sir Keir pointed out the three-year delay and told Mr Johnson: "Pendant ce temps, the damage caused by harmful content online is worse than ever.
"Dangerous algorithms on Facebook et Instagram and Hope not Hate have shown me an example of violent Islamism and far-right propaganda on TIC Tac."
The Labour leader added that it was "frankly beyond belief" that "40 hours of hateful content from Anjem Choudary could be easily accessed online".
"The prime minister and the government could stop this by making it clear that directors of companies are criminally liable for failing to tackle this type of material on their sites. We don't need to delay," Sir Keir urged.
En réponse, Mr Johnson agreed that the second reading of the Online Safety Bill would be before Christmas and that he would "look at anything to strengthen the legislation".
"Of course we will have criminal sanctions with tough sentences for those who are responsible for allowing this foul content to permeate the internet," MPs were told.