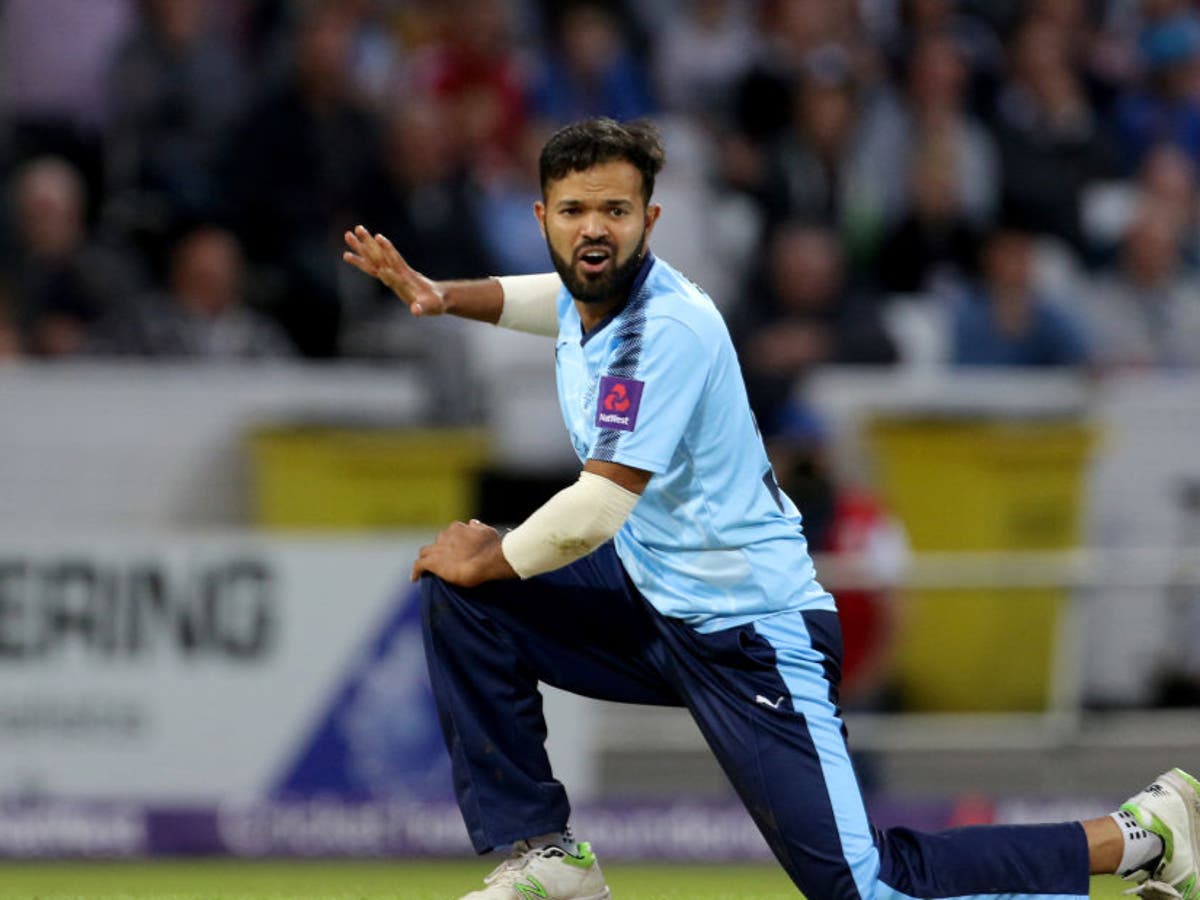 Prominent former players have taken the discussion on race to a new level, arguing that we need to go beyond sport and consider the history that has shaped our society, writes Mihir Bose
2021 was the year when sport realised it had been deluding itself in believing that racism was history.
Cricket is still reeling from the chilling testimony of Yorkshire cricketer Azeem Rafiq about the racism he suffered. The latest casualty appears to be popular cricket commentator David Lloyd who left Sky recently. There has been speculation that this may have been triggered by the racist remarks Lloyd made in 2020 about Asians. Dit was, miskien, felt that he had to go despite the fact that Rafiq had accepted his apology for the comments.
But more significant is that prominent former players have now taken the discussion on race to a new level, arguing that we need to go beyond sport and consider the history that has shaped our society.
This is best illustrated in Lilian Thuram's new book, White Thinking: Behind the Mask of Racial Identity. At one point, the former international footballer narrates a story about ringing his childhood friend Pierre, a white man. Thuram asks him whether he feels white. Pierre cannot understand what Thuram means. Their conversation goes as follows:
"Pierre, would you agree that I'm Black?"
'Wel, yeah."
"If I'm Black then what are you?"
"Well… I'm normal."
Pierre's reply convinces Thuram about "something fundamental and profoundly rooted in society: even if you're an exceptional human being, a blood brother, you might, without even realising, be hiding behind the white mask of normality. Those who enjoy a dominant position in society feel so entitled – always at the heart of things, never feeling out of place – that they believe themselves to be the norm." As Thuram sees it, Pierre, without knowing it, is indulging in "white thinking".
Thuram's book, with sections titled "Faking Antiquity", "Who Discovered America", "The Slave Trade" and "Race Science", sets out to show the history that we read has been severely edited, with the racism of the great leaders of the Enlightenment, such as Voltaire, concealed so that we can admire "their humanism and their foresight".
Such a rewriting of history is hardly new. Terug in 1952, French philosopher Frantz Fanon wrote Black Skin, White Masks in which he stated that "the white man is sealed in his whiteness". What is new, egter, is that this way of thinking is now being articulated by Thuram, one of the most successful French footballers of all time, who won the World Cup in 1998, the Euros in 2000 and played for two of the greatest clubs in Europe: Barcelona and Juventus. Players with such a pedigree in the beautiful game are not supposed to delve into these fields.
Azeem Rafiq
: "
Racism is not banter.
"
Thuram, natuurlik, represents the first generation of footballers who, unlike previous generations, did not have to worry about opening a bar or a corner shop to survive when hanging up his boots. He has set up a foundation that visits schools, teaching children history; has gathered round him what they call in France a scientific committee; and works from an office in the centre of Paris where he sits surrounded by weighty historical volumes, the knowledge from which is so evident in his own heavily footnoted book.
Sluit aan by ons gratis weeklikse Voices-nuusbrief om op hoogte te bly van al die nuutste menings en kommentaar hier te klik
But Thuram is not the only former great player who in recent months has written on subjects once considered far removed from the concerns of sportsmen – so have West Indian cricketing great Michael Holding and former England international John Barnes.
And remarkably, while the origins of all three authors lie in the colonial world of the Caribbean, their views could not be more different to one of the great intellectuals who emerged from the Caribbean. CLR James was a Marxist intellectual, a great campaigner for West Indian freedom, mentor both to a whole generation of African leaders who fought for their countries' independence and to many Black activists who emerged in the 1960s in Britain, and author of a seminal book on the 18th century Black revolt in Haiti. In 1963, hy het geskryf Beyond a Boundary, a cricket classic, in which he presented a romantic view of sport and argued that all races could come together if we went back to the ideas of ancient Greece, which "laid the intellectual foundations of the Western world".
Thuram, in contrast, dismisses ancient Greece as a slave society where democracy was enjoyed by a handful of men – "women and slaves were entirely excluded". Such a change in thinking may not usher in a non-racial sports world but the fact that the discourse has changed so dramatically is truly significant.
Mihir Bose's 'The Impossible Dream: Can We Ever Have a Non-Racial Sports World?' is to be published by Birlinn