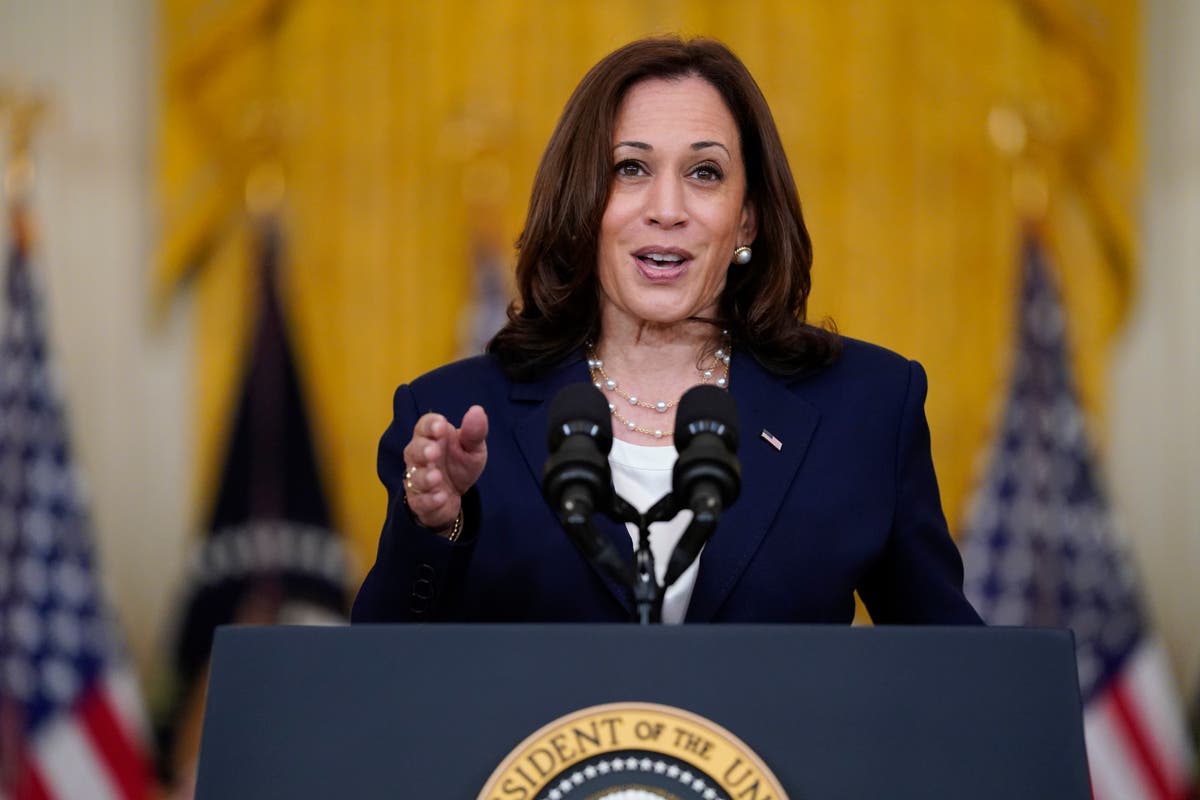 Harris says US will stand by its allies in the Indo-Pacific region to face China's threat
Kamala Harris on Tuesday lashed out at China for its incursions in the South China Sea and affirmed that the United States would stand by its allies against Beijing's "intimidation."
On the second day of her Singapore visit, the American vice president said: "We know that Beijing continues to coerce, to intimidate and to make claims to the vast majority of the South China Sea. Beijing's actions continue to undermine the rules-based order and threaten the sovereignty of nations."
"The United States stands with our allies and partners in the face of these threats," she said.
Ms Harris said China's "unlawful claims" over the South China Sea have been rejected by the 2016 arbitral tribunal, where the Philippines won the claim over the disputed parts of the waters.
However, China rejects the international ruling and continues to claim the majority of the sea waters with the 'nine-dash line'. The disputed line has been contested by Brunei, Malaysia, the Philippines, Taiwan and Vietnam in the past.
Ms Harris's week-long visit to southeast Asia to reaffirm US commitment comes at a time when America has been criticised for pulling out its military troops from Afghanistan, which led to a Taliban takeover. The Joe Biden administration is seeking to strengthen its ties with the Asian subcontinent to counter the growing influence of China in the region.
She reiterated that the US is focused on closing out its Afghanistan engagement by evacuating as many people as possible.
Calling the Indo-Pacific region "critically important to our nation's security and prosperity," Ms Harris emphasised the US government's shift in foreign policy. She added that the US wants to advance an "optimistic vision that we have for our participation and partnership in the region."
President Biden has repeatedly directed his focus on countering Beijing and considers the rivalry "the biggest geopolitical test" of this century. Over the past months, the US has made enormous efforts to charm the Indo-Pacific region through diplomatic ties. Earlier this year, defence secretary Lloyd Austin and deputy secretary of state Wendy Sherman visited the southeast Asian region and held multiple talks with the head of the governments.
Ms Harris kicked off her tour on Monday from Singapore where she held talks with prime minister Lee Hsien Loong and president Halimah Yacob. She is scheduled to visit Vietnam later this week for bilateral talks over the dispute parts of South China Sea.