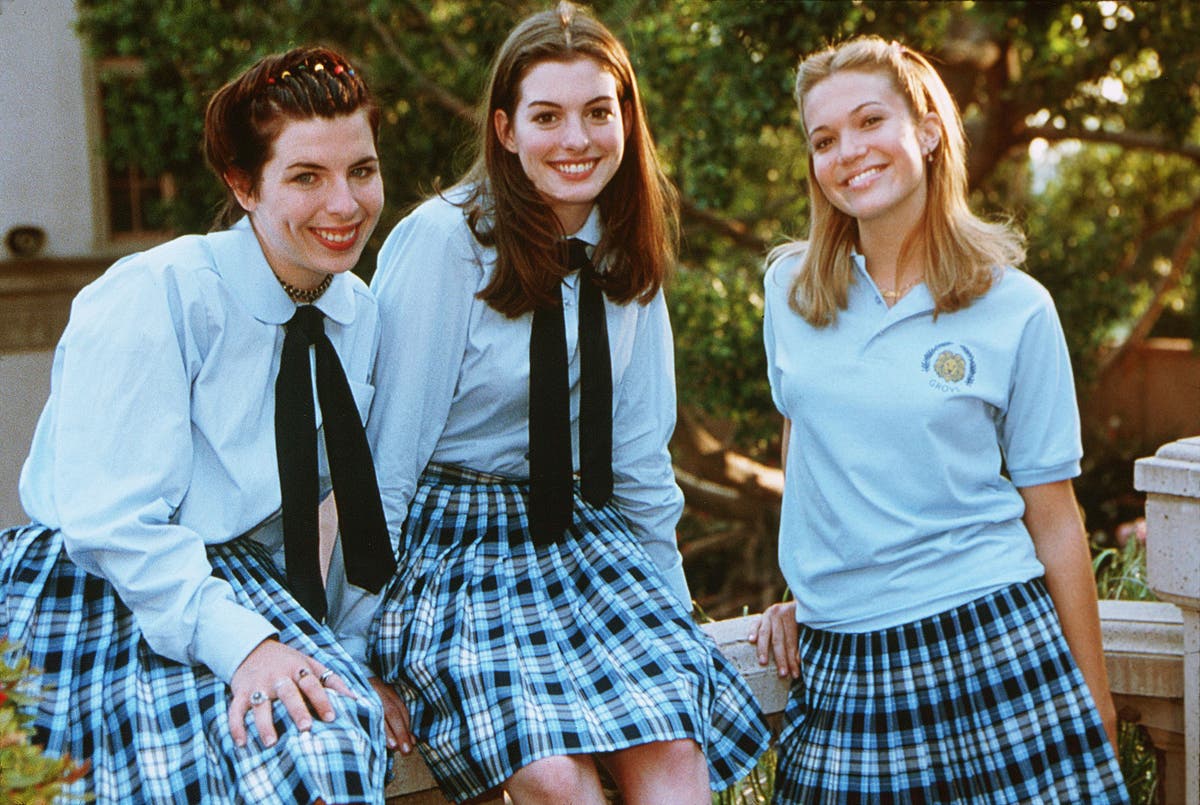 Stars Julie Andrews and Mandy Moore feature in the pictures from the set of the beloved coming-of-age movie
Anne Hathaway has posted throwback pictures to celebrate the 20th anniversary of The Princess Diaries.
On Thursday (29 July), the royal coming-of-age film that launched Hathaway's career turned 20.
Sharing photos from filming, Hathaway – who was 18 years old when she played Mia Thermopolis – wrote on Instagram: "The film that launched a thousand sleepovers."
Her co-stars Julie Andrews, Mandy Moore, Heather Matarazzo, Sandra Oh and the late director Garry Marshall could be seen in the pictures.
In the movie, Hathaway's character Thermopolis is an American high school student who discovers she has royal heritage by way of her estranged grandmother, Queen Clarisse Renaldi (Andrews). The film follows her as she juggles her duties as a princess with navigating her awkward teenage years.
The Princess Diaries was based on a 2000 book by Meg Cabot. The success of the first movie spawned a second film in 2004, The Princess Diaries 2: Royal Engagement.
A third film could be on the way, with Hathaway revealing in 2019 that a script has been written.
Last year, Andrews said of the rumoured sequel: "It's long been talked about but nothing has sort of been on my desk or anything like that. I think I would. I'm getting awfully old and crotchety."