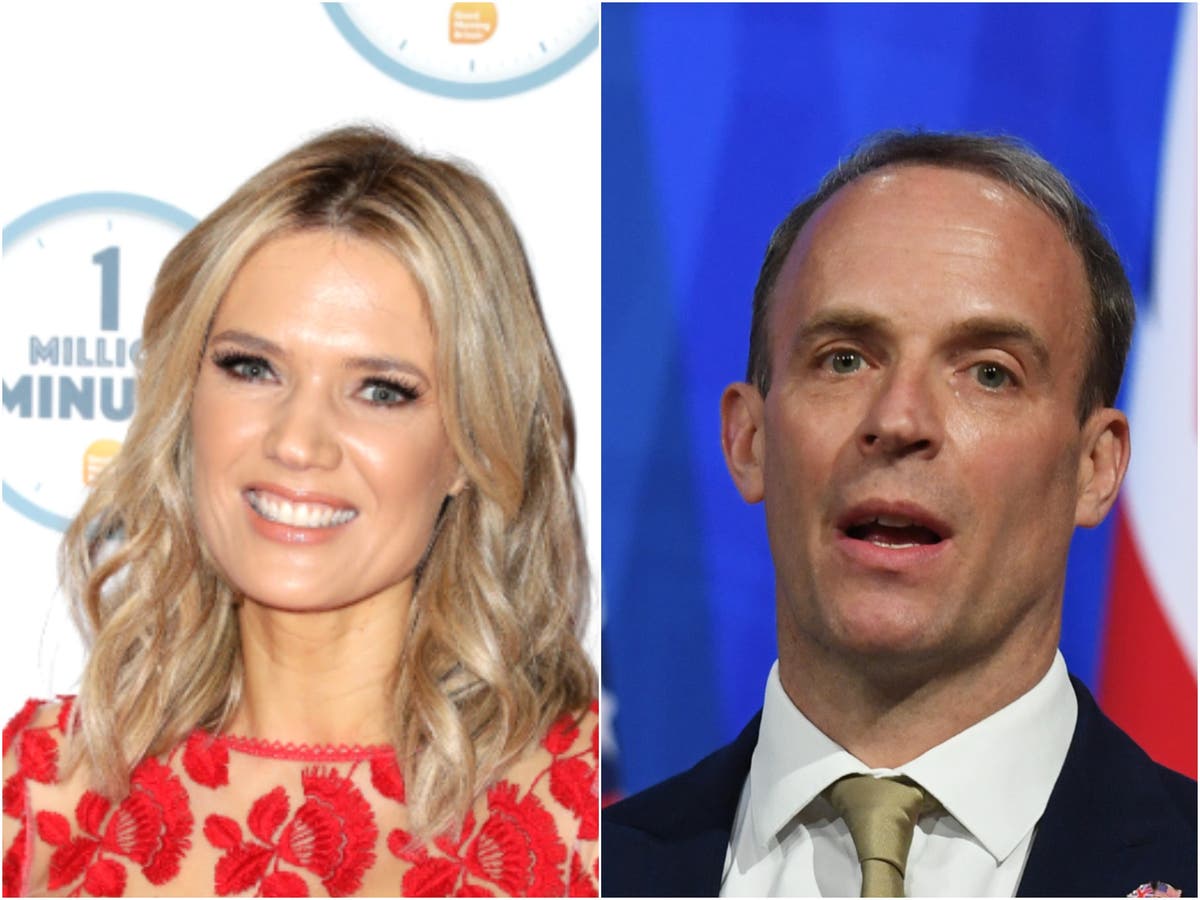 'I'll let you off just this once,' she quipped
Charlotte Hawkins was forced to correct Dominique Raab after he got the Bonjour la Grande-Bretagne presenter's name wrong.
The TV presenter welcomed the Foreign Secretary onto the ITV show on Thursday (29 juillet), alongside co-host Alex Beresford, to discuss whether it's "selfish" for people to refuse Covid-19 vaccinations.
Il a dit: "Sophie, the way I'd say it is – look, get the vaccination because it's in your own interest, but also it's in the interest of your family, your community and the country as a whole. That's the way I'd frame it."
Hawkins, taking the moment in her stride, a répondu: "OK – it's Charlotte, by the way."
After Raab apologised, she quipped: "That's OK. I'll let you off just this once."
Viewers called the moment "awkward" on social media, with one person asking: "Who's Sophie?"
Bonjour la Grande-Bretagne airs on ITV weekdays from 6am.