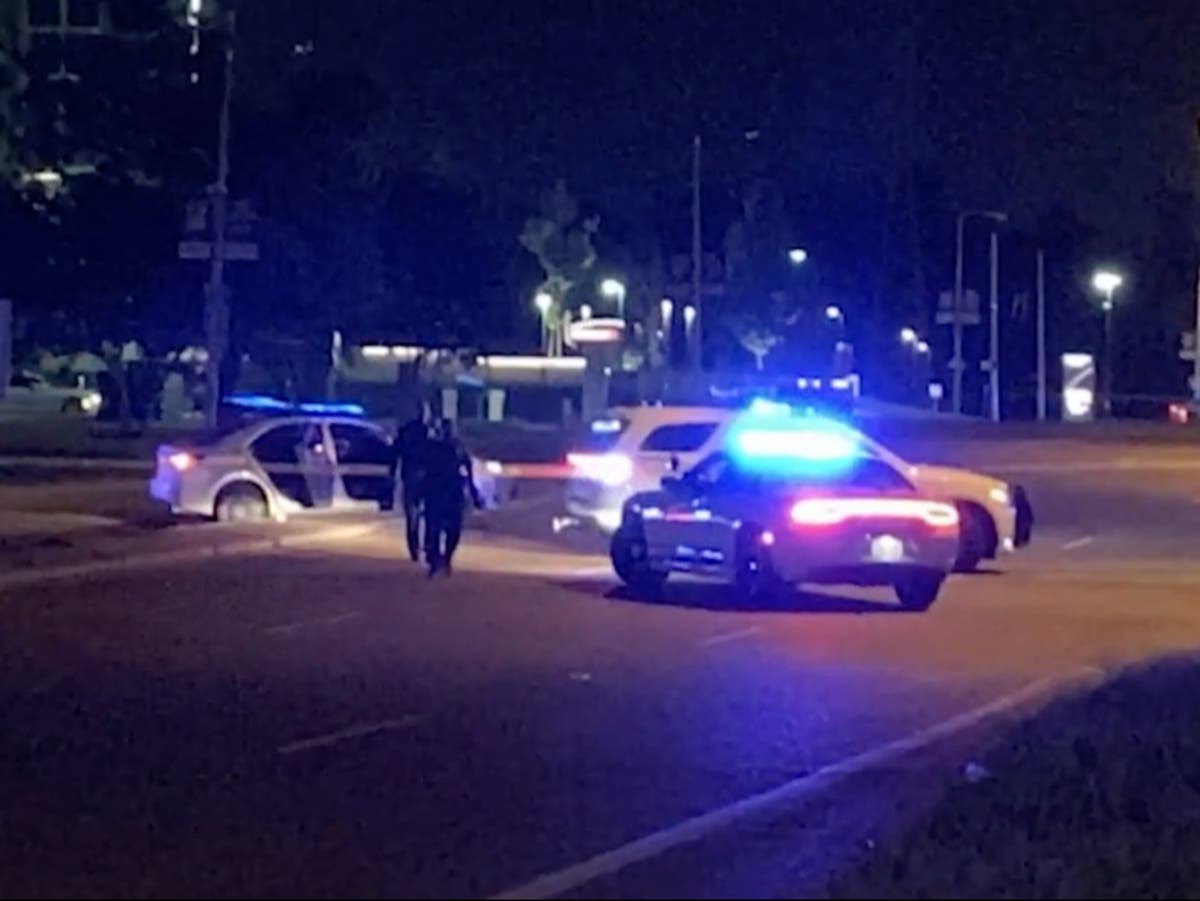 Shooting took place near emergency room of the hospital
Multiple people have been injured after a gunman opened fire at a hospital in Memphis city in 田纳西州 late on Monday night.
The shooting took place outside the entrance of the emergency room of the Methodist North Hospital at around 12.40am, according to local media reports.
Officers from the Memphis police department arrived shortly after the shooting began and confirmed at least eight people have been injured in the incident. The condition of the victims is currently unknown.
The hospital has been locked down following the shooting and all nearby streets in the area have been closed off to secure the area, 警方说.
The police found that a silver sedan had stopped at an intersection near the hospital grounds, right outside the entrance of the emergency room, according to ABC24 News. It was reportedly left with over 20 bullet holes in the driver's side.
Police footage from a gas station a few miles away from the hospital also showed an assault rifle on the pavement near the pumps, according to WREG.
It also reported that at least seven victims were being treated and that the hospital began allowing people to leave shortly before 3am.
It is unclear if any suspects have been apprehended.
One witness quoted by Daily Star speaking on the local radio show The Mighty 990 described the scene as a "mass casualty situation" with "blood and chaos".
Footage on local news channels showed police cars and ambulance parked outside the hospital.
While more details are awaited, residents on social media reacted to the shooting with shock and horror.
"A shoot-out at a HOSPITAL in Memphis! THE VIOLENCE in this city is suffocating!" wrote a user named Rodney Sanders.
This is the latest mass shooting incident in the US, with over two dozen gun-related injuries reported just in the month of August so far.