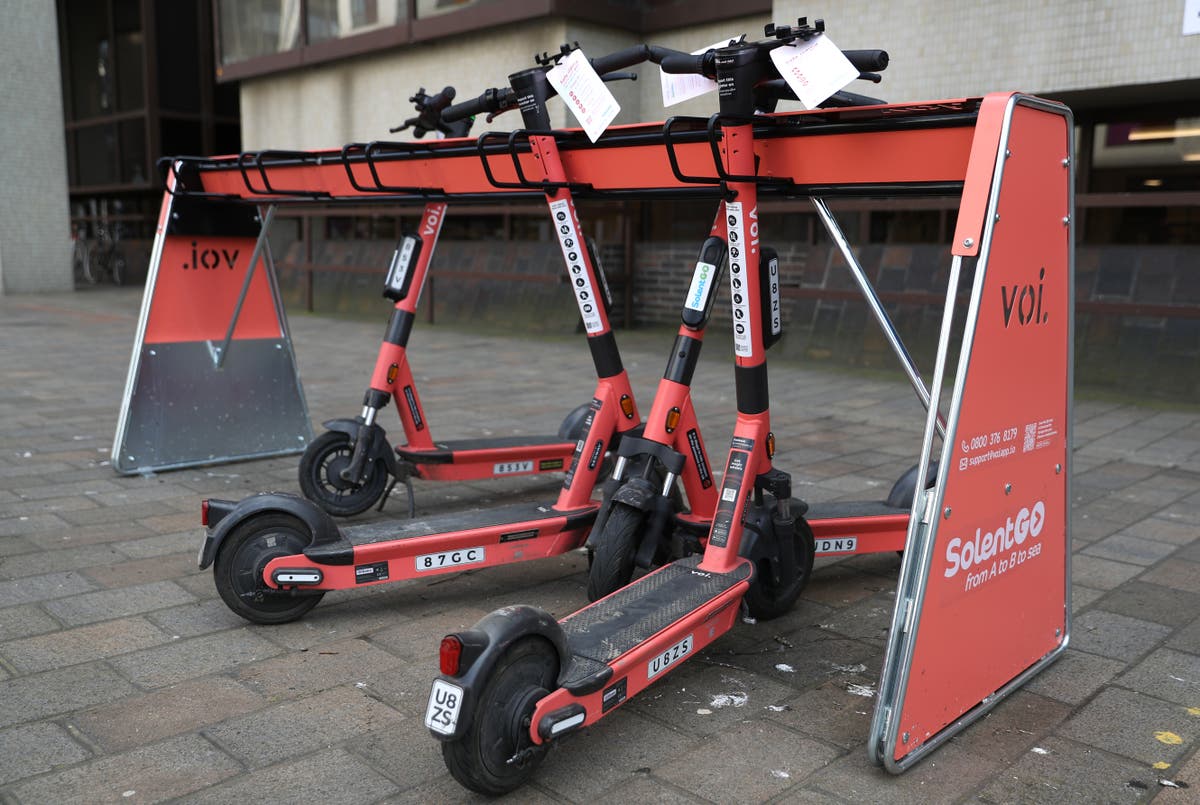 It took eight fire engines to control the blaze at an industrial unit in Bristol where Voi scooters were being stored.
Hundreds of rental e-scooters have been damaged after a blaze broke out in a Bristol warehouse on New Year's Day.
Avon Fire and Rescue Service (AFRS) was called to a "significant fire" at an industrial unit in the suburb of Brislington at around 12.30pm on January 1.
The unit was being used to store hundreds of pink Voi e-scooters, which are a popular mode of transport in the city and can be found on most street corners.
Eight fire engines and one aerial ladder were deployed to the scene, AFRS said, and it took 12 firefighters in breathing apparatus to extinguish the blaze.
They were supported by officers from Une femme accusée de meurtre après qu'un homme a été poignardé à mort à Yeovil and environmental health officers from Bristol City Council.
The last crew left the scene at 7.45pm.
AFRS said 200 of the scooters had been removed from the premises.
It said while many were blackened by smoke, it was unclear how many had been damaged beyond repair.
At this stage it is not known what caused the fire, AFRS said.