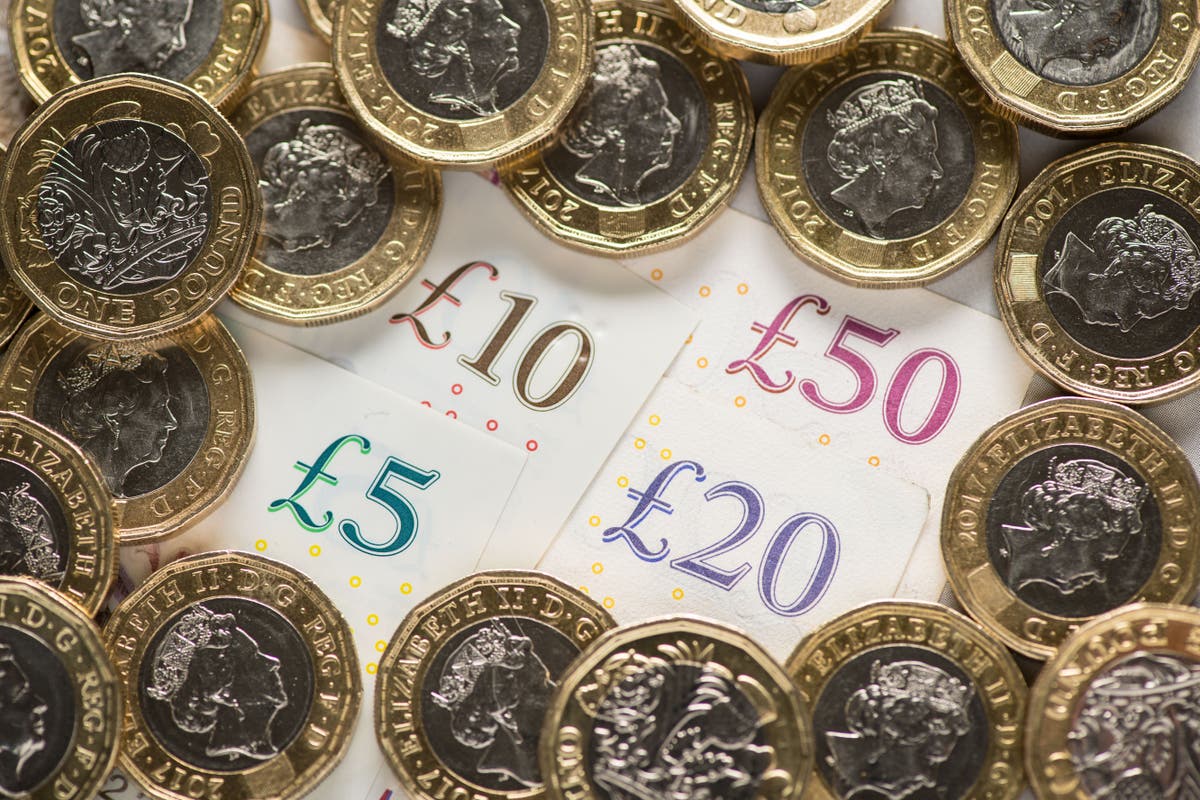 Fears in Whitehall that Boris Johnson is wobbling over 2.5 per cent levy on workers and companies
Downing Street today insisted that the 2.5 per cent hike in National Insurance will go ahead in April "no ifs, no buts", despite a government minister admitting that "everybody" is opposed to it.
Boris Johnson's repeated refusal to commit himself publicly to the tax rise has sparked concern in Whitehall that the prime minister may be wobbling over the plan to raise £12bn a year for the NHS and social care.
Today's comments represent a hardening of Downing Street's position and appear designed to dispel speculation that the prime minister may cave in to pressure from Tory MPs to drop the levy in the hope of saving his own skin in the partygate row.
Many backbenchers oppose the National Insurance hike – costing £455 a year to the average worker and imposing costs on employers too – with some making it a condition of support in any confidence vote on the PM's future.
Speaking on BBC1's Question Time, defence minister James Heappey defended the NI rise, but acknowledged that all of the audience were opposed to it.
"I don't think it's a majority. I think it's absolute," he told host Fiona Bruce.
"Everybody in the room is against it. Everybody in the room is feeling the squeeze."
The tax hike will hit workers in April at the same time as a forecast rise of £600-700 in energy bills, adding to a cost-of-living crisis hitting millions of Britons.
Mr Heappey indicated that ministers are ready to take action to soften the blow, saying that the government is "in listening mode".
UK nyheter i bilder

Vis alt 50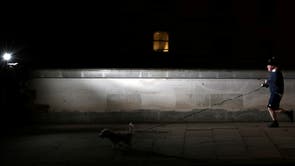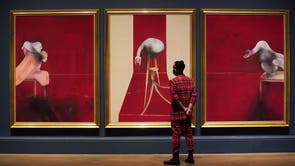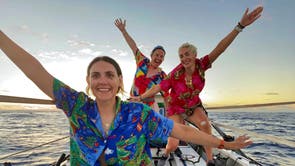 "You'll have noticed the top of the government is in listening mode at the moment," han sa.
"There are plenty of people that are on good salaries that are starting to worry about how they're going to make ends meet and the government is seeking to address that. We're going to need to do a lot over the next few years to help people with this."
In two TV interviews this week, Mr Johnson has dodged repeated calls to guarantee that the 2.5 per cent hike – split equally between employees and employers – will go ahead as planned.
But a Downing Street spokesperson today insisted that it will do.
Asked at a regular Westminster media briefing if rise will come into force in April "no ifs, no buts", han svarte: "Yes."
Han la til: "The prime minister and chancellor are fully committed to introducing the health and social care levy in April.
"We've spoken before about why we are doing that, in order to give the NHS the funds it needs to tackle the backlog that has built up, as well tackling the long-term issue of social care.
"We are committed to introducing that in April."
Leader of the Commons Jacob Rees-Mogg, who is reported to have argued against the NI hike in cabinet, appeared to suggest that a final decision was yet to be made.
"It is a difficult choice for the chancellor," Mr Rees-Mogg told the BBC's Political Thinking podcast. "But we do need to raise funds to pay for the extra 9 million scans to get rid of the backlog in the NHS and all those sorts of things."
Han la til: "I think governments have to have a set purpose and a clear course, and we can't be buffeted by every wind.
"Så, I think it is important to recognise the need to raise the money that we are determined to spend."
The NI hike will add £130 a year to the tax bill of workers on a £20,000 salary, and £255 for those who earn £30,000.
People on £50,000 will pay an additional £505 a year, those on £80,000 will lose £880 and those earning £100,000 face a £1,130 bill.
Labour leader Sir Keir Starmer said it would be "the wrong thing to do" to raise national insurance in April.
Speaking to broadcasters on a visit to Glasgow, Sa Sir Keir: "The prime minister needs to act on this.
"We've got a very serious issue here with everybody facing prices going up – whether that's fuel, energy bills at home, inflation going up to something like 6 prosent, the worst it's been since the John Major years.
"And at that very moment, Boris Johnson and his government want to impose a tax hike on people in April.
"It was the wrong thing to do and we argued strongly it shouldn't have happened. So I'm glad if anybody is reconsidering this, but it should never have happened in the first place."
The Conservative chair of the Commons Treasury select committee, Mel Stride, said No 10's insistence on going ahead with the hike at a time when families are facing a cost-of-living crisis was a "mistake".
Mr Stride said chancellor Rishi Sunak should use the "headroom" provided by a £13bn windfall in the shape of lower-than-expected borrowing to delay the introduction of the health and social care levy by a year to 2023.
"There's more wriggle room to play with," Mr Stride told Times Radio.
"And my view would be that, for one year only, given the cost of living pressures it would be prudent to set that extra firepower – that extra headroom – towards not going ahead with those National Insurance rises."