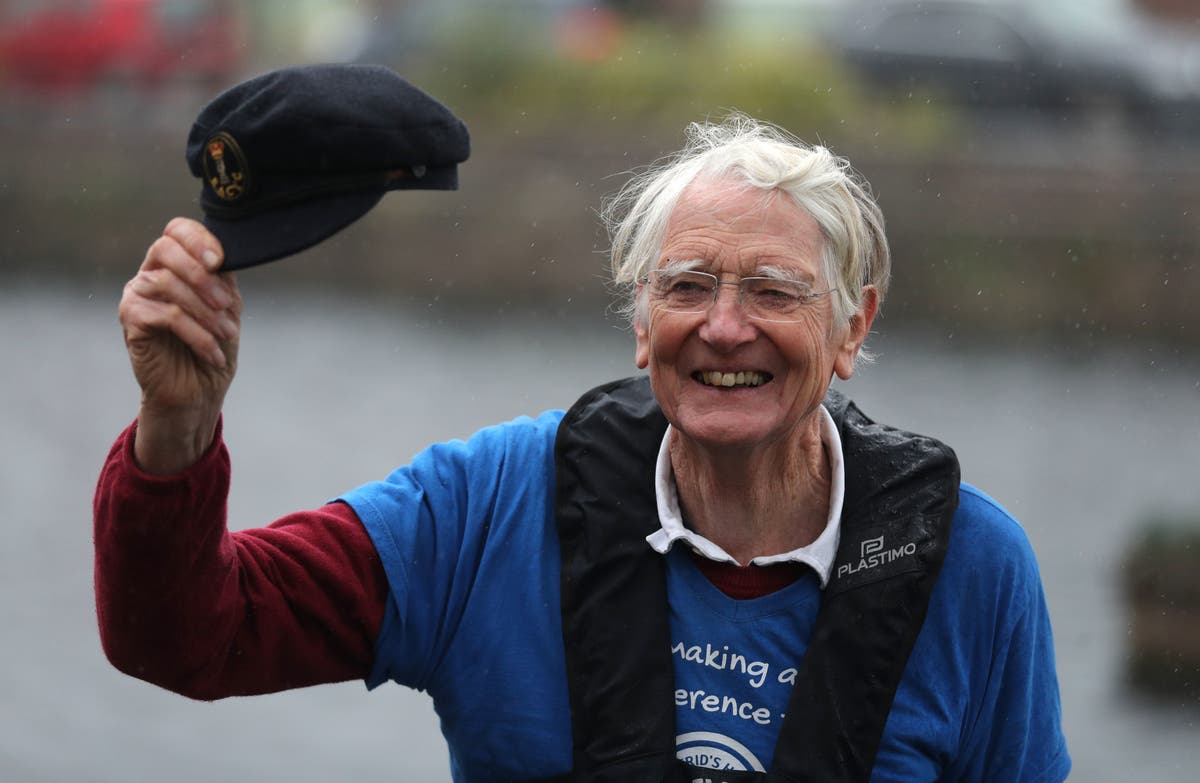 Michael Stanely previously sailed 100 miles in December 2020, raising more than £44,000
A retired army major has vowed to row 100 miles in a home-made boat to raise money for charity.
Michael Stanley, aka "Major Mick", previously completed a 100-mile rowing challenge in December 2020 while sailing twice a week around the Chichester Canal at 2mph.
The 80-year-old raised £44,000 and later sold his boat, named the Tintantic, for £480.
He gave the funds to his local hospice, St Wilfrid's Hospice in Bosham in West Sussex.
Agora, Stanley, who is from West Wittering, West Sussex, has bought a new boat, the Tintanic II, which he intends to row another 100 miles in around parts of Scotland in order to raise money for Alzheimer's research.
Stanley started the journey in Escócia na sexta, rowing along the Kyle of Sutherland.
He previously served in The Royal Scots Dragoon Guards for 35 anos.
"It was a wonderful day with clean air, blue skies, deep brown peaty water and no-one to be seen," Stanley told PA.
"A magical row in the most beautiful countryside one could find."
Stanley will now head towards Loch Ness, where he "hopes to see Nessie".
He will then venture towards Edinburgh before returning to England to complete the final miles in the challenge.
All of the money raised this time around will go to Alzheimer's Research UK.
Alzheimer's disease is the most common cause of dementia in the UK.
It is a progressive condition and symptoms can include confusion, disorientation and getting lost in familiar places, difficulty planning or making decisions, and problems with speech and language.
You can find out more aqui.