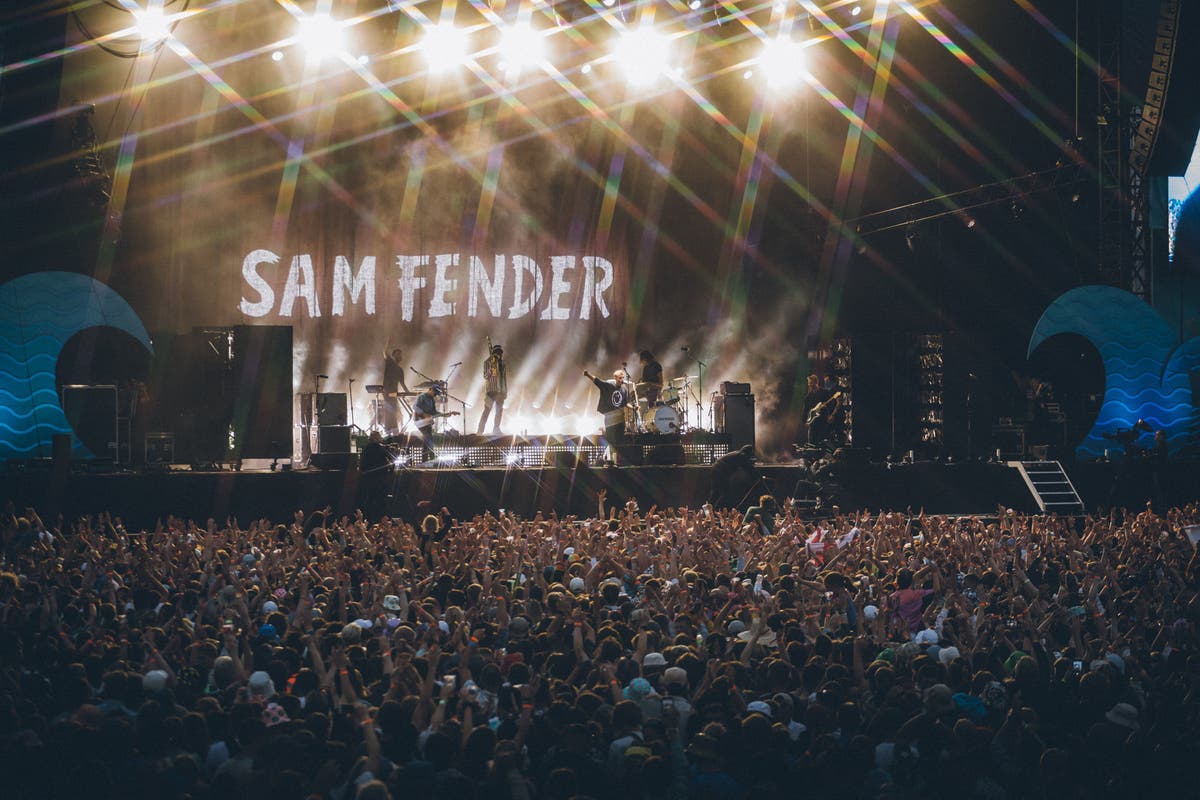 We are offering a lucky subscriber to our music newsletter the chance to win two tickets to this high anticipated tour
Sam Fender fans are being given the chance to win two tickets to his highly anticipated 2022 visiter.
This Friday (15 octobre), subscribers to Les indépendants Now Hear This newsletter will be presented with a question about the North Shields singer songwriter.
After submitting their answer to the email address provided, they will be entered into the draw to win a pair of tickets to one of Fender's shows, in the UK or Irish city of their choice.
Fender is playing cities including Bristol, Leeds, Glasgow, Southhampton, Dundee, Manchester, Dublin, and London.
In a four-star review of Seventeen Going Under, L'indépendant praised Fender for refining both his écriture de chansons and his sound.
"Fender still saves his most vituperative tones for The Man ('I don't have time for the very few!/ They never had time for me and you!») on the tension-filled 'Aye' and the unforgiving 'Long Way Off'," the review said.
"He comes back blazing on 'The Dying Light', which takes Dylan Thomas's plea to heart and spins a stark piano intro into a rage against impending darkness and crying mothers and yet more dead young boys. 'I'm damned if I give up tonight,' he cries. A real cri de coeur." Read the full review here.
To be in with a chance of entering the competition make sure you sign up to the Now Hear This newsletter by 23.59 au 14 October to ensure Friday's edition of the newsletter with the lands in your inbox.
To sign up to the newsletter either enter your email address in the box at the top of this article or

Cliquez ici.