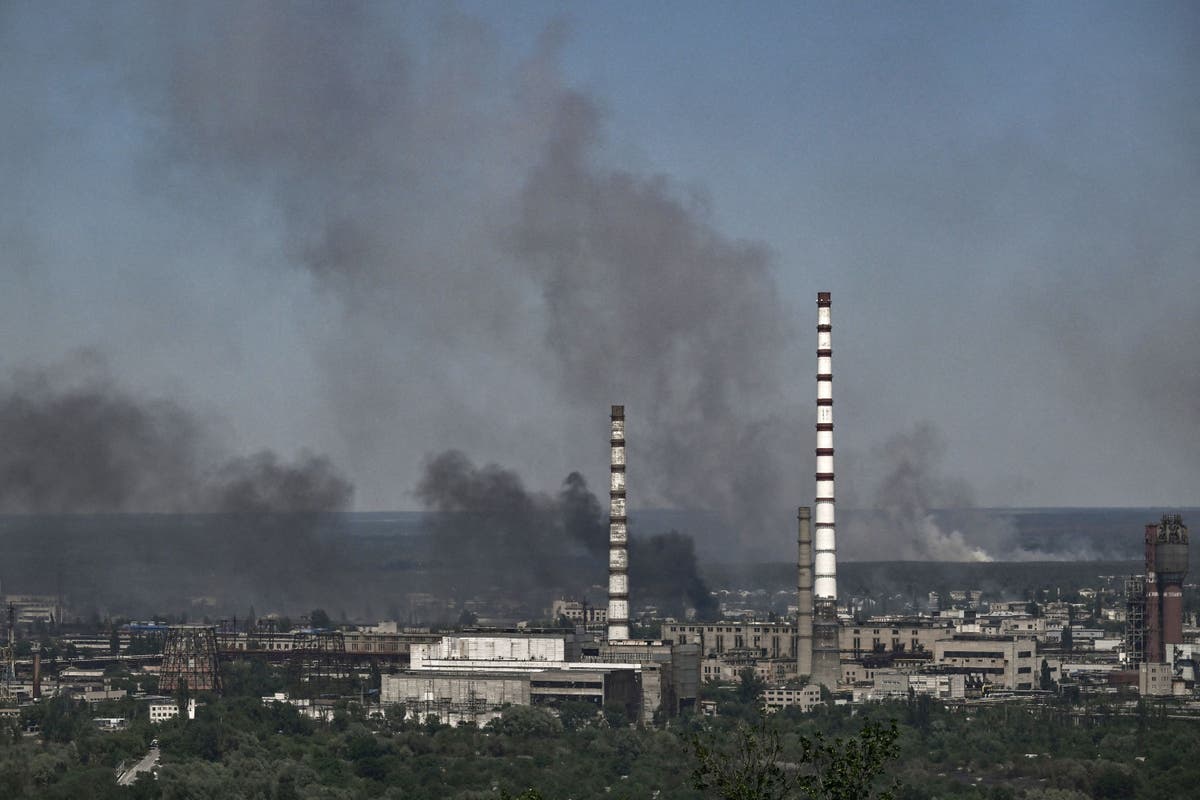 Russian invasion of Ukraine – live updates
Ukrainian soldiers describe what life is like in the trenches
A former British soldier has reportedly been killed fighting for Ukraine in the embattled eastern city of Sievierodonetsk.
Jordan Gatley was shot and killed recently in the eastern Donbas region, his father said in an emotional Facebook post on Saturday.
"Jordan left the British Army in March this year to continue his career as a soldier in other areas. The war against Europe had begun so, after careful consideration, he went to the Ukraine to help," his family said.
"He truly was a hero and will forever be in our hearts," they added.
His death comes as Russia attempts to use its artillery superiority to its advantage in its assault against Sievierodonetsk, according to the British Ministry of Defence's (MoD).
The latest military intelligence report added that the Kremlin was likely preparing to commit all three battalions of some brigades to operations simultaneously. Usually, one is left in reserve.
"The third battalions within brigades are often not fully staffed – Russia will likely have to rely on new recruits or mobilised reservists to deploy these units to Ukraine," the MoD said.
1655048532
Donbas is holding on, says Zelensky
No one knows how long the war in Ukraine will last but the country's forces are defying expectations by preventing Russian troops from overrunning eastern Ukraine, president Volodymyr Zelensky has said.
In his nightly video address, Zelensky said he was proud of the Ukrainian defenders managing to hold back the Russian advance in the Donbas region, which borders Russia and where Moscow-backed separatists have controlled much of the territory for eight years.
"Remember how in Russia, in the beginning of May, they hoped to seize all of the Donbas?" the president said.
"It's already the 108th day of the war, already June. Donbas is holding on."
Emily Atkinson
12 June 2022 16:42
1655047558
Foreign Office confirms death of former British soldier in Ukraine
The Foreign Office has confirmed that Jordan Gatley, a former British soldier, has died in Ukraine while fighting against the Russian army.
In a post on social media, his father wrote: "His team say they all loved him, as did we, and he made a massive difference to many peoples lives, not only soldiering, but also by training the Ukrainian forces.
"Jordan and his team were so proud of the work they were doing and he often told me that the missions they were going on were dangerous, but necessary.
"He loved his job and we are so proud of him. He truly was a hero and will forever be in our hearts."
In response to his death, a spokesman for the Foreign Office said: "We are supporting the family of a British man who has died in Ukraine."
Rory Sullivan
12 June 2022 16:25
1655045711
Photos
Here are some of the latest photos to emerge from Ukraine and Russia: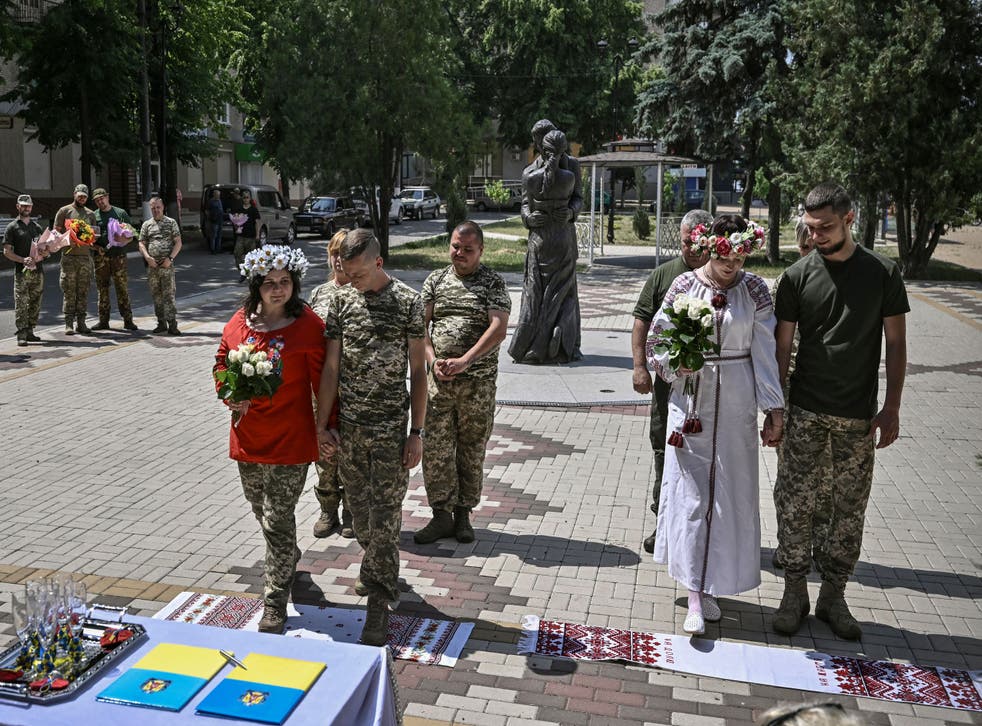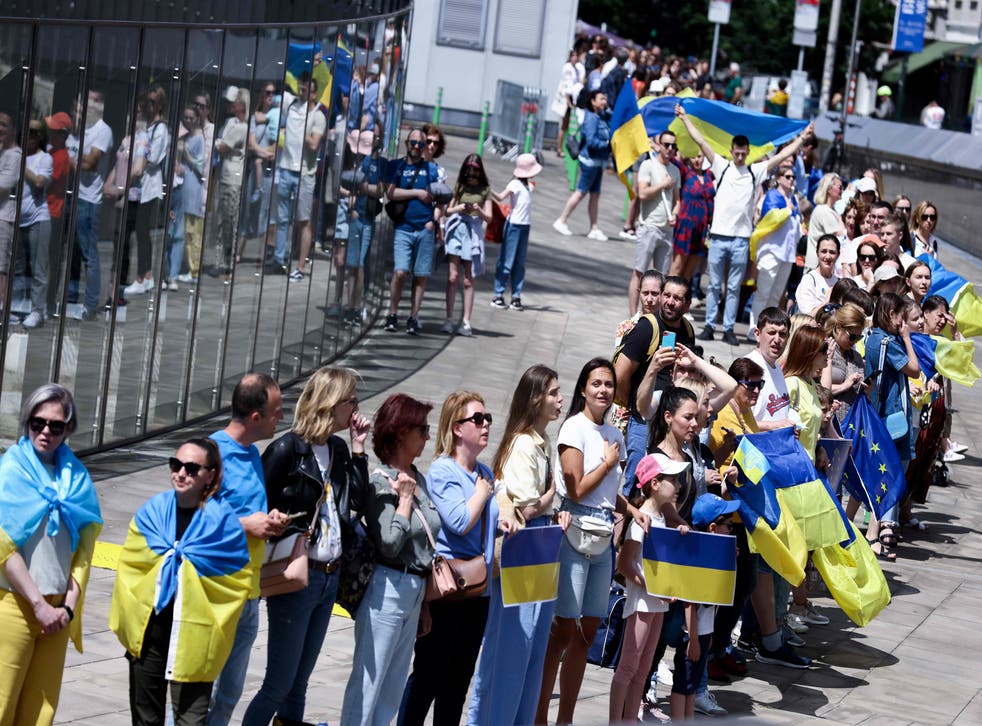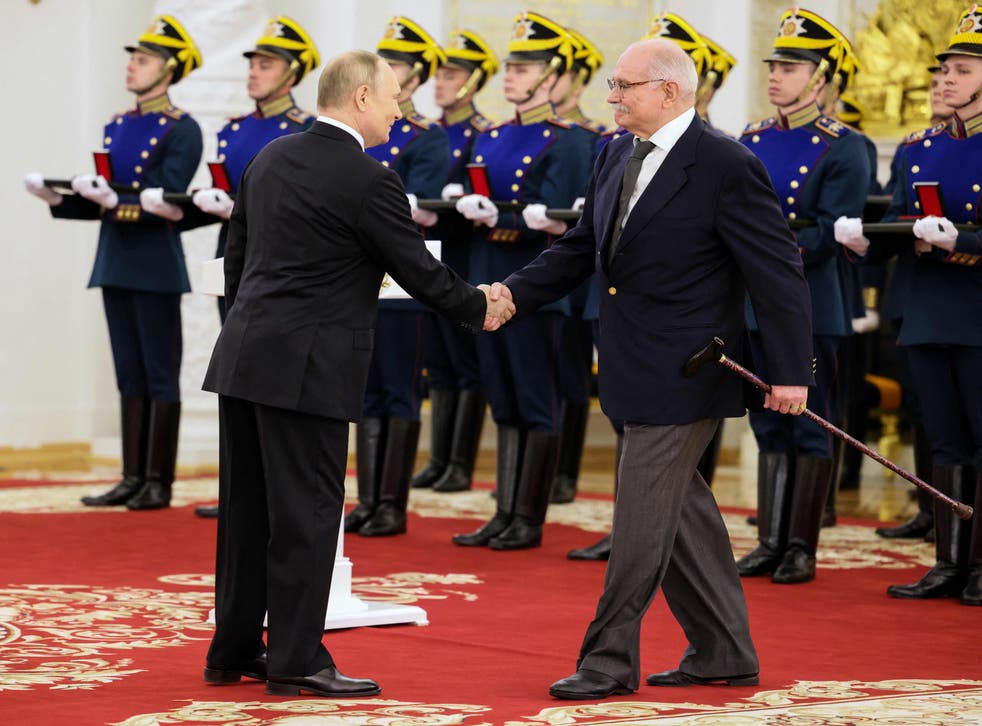 Rory Sullivan
12 June 2022 15:55
1655044550
Calls grow to save Moroccan man sentenced to death by Russian proxies
The friends of Brahim Saadoun, a young Moroccan man who has been sentenced to death by Russian proxies in Ukraine, have called for his release.
Campaigning under the hashtag #SaveBrahim, they have stressed that he joined the Ukrainian marines in November last year and is not a mercenary, a charge levelled against him by pro-Russian separatists who captured him in April.
"I can see how he's tired and exhausted. I wish he knew how much support he has…how many people care, how many people write about it, how many people post about it…so he has a reason to hold on, to know that he is not alone," one of his friends told the Guardian.
Rory Sullivan
12 June 2022 15:35
1655042710
No reason to pardon Britons given death sentences, says pro-Russian separatist leader
There is no reason to pardon two British men condemned to death for fighting for Ukraine, the leader of the Russian-backed separatist Donetsk region (DPR) has said.
Britons Aiden Aslin and Shaun Pinner – and Moroccan Brahim Saadoun – received the judgement earlier this week, after being accused of being "mercenaries".
"I don't see any grounds, prerequisites, for me to come out with such a decision on a pardon," said Denis Pushilin, the breakaway Donetsk region's leader.
The international community has hit out at the decision by a DPR court, which is only recognised by Russia.
Mr Aslin's family said he and Pinner "are not, and never were, mercenaries" and were "members of Ukrainian armed forces". They therefore called on Russia to respect the Geneva Convention by treating them as prisoners of war.
Rory Sullivan
12 June 2022 15:05
1655040418
Turkey's concerns about 'terrorism' legitimate, says Nato secretary general
When Finland and Sweden asked to join Nato last month due to security concerns about Russia, Turkey decided to oppose the move.
The Turkish president Recep Tayyip Erdogan accused them of harbouring "terrorists".
Speaking about the impasse, Jens Stoltenberg, the Nato secretary general, said such concerns are legitimate, noting that no Nato member suffered more terrorist attacks than Turkey.
Rory Sullivan
12 June 2022 14:26
1655040415
Czech foreign minister criticises Macron over Putin comment
The Czech foreign minister has criticised French president Emmanuel Macron for saying that Vladimir Putin mustn't be "humiliate" if peace is to be achieved in Ukraine.
"Macron probably doesn't understand the issue very well," Jan Lipavsky said.
"Putin doesn't care how Russia is perceived in the west," he added.
The Macron administration sought to quell criticism earlier this week by insisting that it did not want to given any concessions to Russia.
Rory Sullivan
12 June 2022 14:26
1655038827
Former British soldier 'killed fighting against Russia'
A former British soldier has reportedly been killed fighting for Ukraine in the Donbas.
In an emotional Facebook tribute, Jordan Gatley's family paid tribute to him. A former British solider has been killed fighting in eastern Ukraine, his family have said.
Rory Sullivan
12 June 2022 14:00
1655037435
Hundreds of Ukrainian bodies remain in Mariupol, says former commander
The bodies of many Ukrainian soldiers remain in Mariupol, the former head of the Azov National Guard regiment has said.
Maksym Zhorin said that 220 corpses from the Azovstal steel plant were sent to Kyiv but added that "just as many bodies still remain in Mariupol".
"Talks are continuing about further exchanges, to return home all the bodies. Absolutely all bodies must be returned and this is something we will work on," he said.
Hundreds of Ukrainian troops were holed up for months in the Azovstal steelworks in Mariupol, where they made their last stand before surrendering last month.
Rory Sullivan
12 June 2022 13:37
1655036115
Lewis condemns death sentence given to Britons by pro-Russian separatists
Brandon Lewis, the UK's Northern Ireland secretary, has criticised pro-Russian separatist's decision to condemn two captured British men to death for fighting for Ukraine.
Speaking to Sky News on Sunday, he said: "Really I think it backs up what we've all seen in this abhorrent process that Putin has followed in terms of an unwarranted attack on Ukraine in the general way that Putin's regime is acting. It's pretty despicable actually."
Aiden Aslin and Shaun Pinner remain in prison in the so-called Donetsk People's Republic.
Rory Sullivan
12 June 2022 13:15