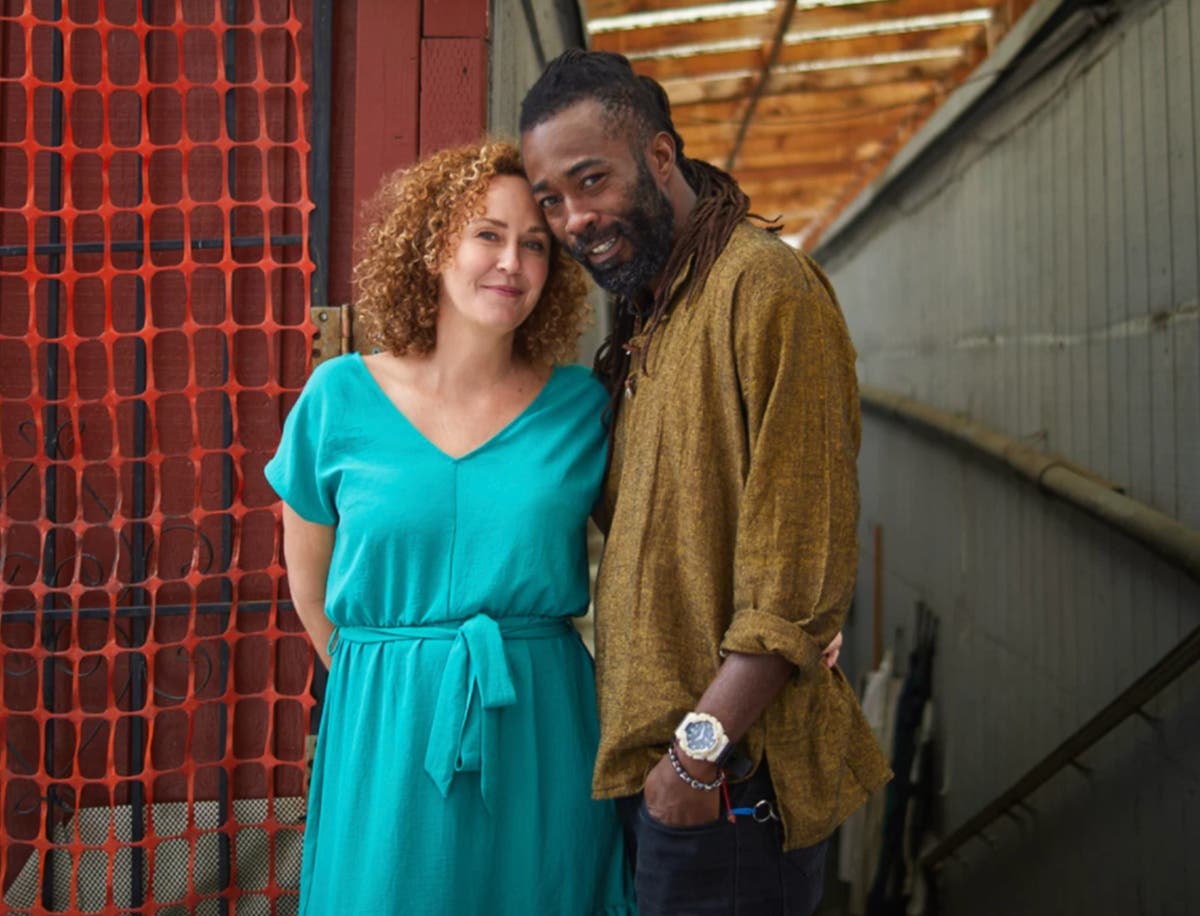 The opening episode proved a dramatic one for the new couple
The first episode 90 Dag verloofde: The Other Way season three proved a dramatic opening for one of the show's new couples: Victor and Ellie.
Ellie, 45, is from Seattle and Victor, 38, is from Colombia. According to a statement from Discovery, "After falling for Victor while on a trip to South America, the lovestruck couple continued their long-distance relationship for two years. Victor lives on a small Colombian island called Providencia, and Ellie has decided it's time to leave her successful restaurant business and city life in the US for small-town, island living on their little slice of paradise."
During the first moments of the show, Victor is seen telling Ellie about an incoming hurricane to Providencia, Columbia ahead of moving to live with him permanently.
"Nou dadelik, I'm a little bit scared about this hurricane and things," Victor tells Ellie over video call. "Nou dadelik, it's a tropical storm but in the next few hours, it's going to be a hurricane."
After the call, it's revealed that Hurricane Iota increased in strength to category five, leaving "mass destruction" in the area. Ellie loses all contact with Victor leaving viewers fearful for his safety.
"I just don't know how you could survive that," a tearful Ellie says after reports of the damage come through. "Maybe he could because he's strong. Ek weet nie."
Ellie went on to tragically reveal that her first husband died just 11 months after their marriage. 'Dit het my lewe verander, forever. It was something you don't ever get over. It was awful…I just feel like I was never the same after that."
"After losing my husband in that manner, it's been hard to open up my heart completely to someone in that manner because of that fear of losing them and going through that process again."
Ellie's fears for Victor are compound when the contact ceases. As the episode ended, viewers still don't know whether or not Victor survived the hurricane. Op sosiale media, fans reacted to the news with one fan saying "this is a heartbreaking start to the episode" and another adding: "I really hope he is OK."
The show returned on Sondag 29 August and airs each week from 8 pm ET/PT.
Each new episode of the show will be available to stream on Fridays, exclusively on Discovery Plus.