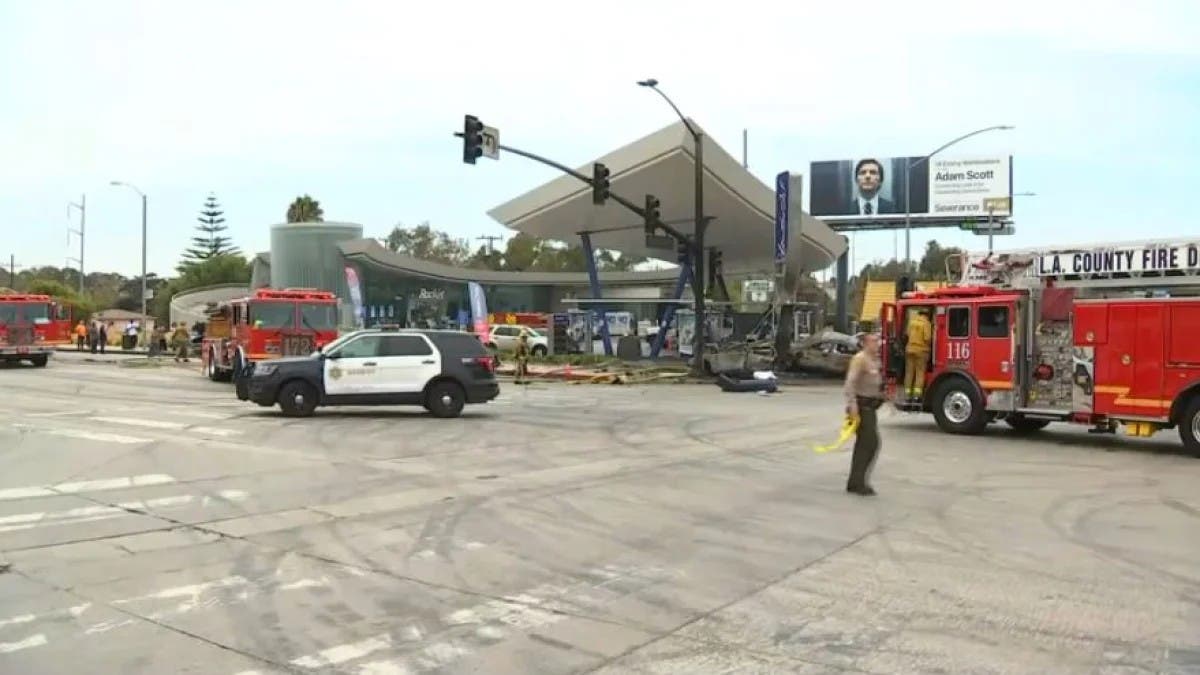 Accident took place by a gas station in Windsor Hills area of city
Six people were killed in a fiery three-car crash at a busy intersection in Los Angeles, officials say.
The accident took place in the Windsor Hills area of the city just before 2pm, according to NBC4, and seven people were also injured.
Two of the badly-burned cars came to a stop at a Shell gas station, while a third appeared to have rolled onto its roof near the entrance to the gas station.
The cause of the crash, which took place around 10 miles southwest of Downtown Los Angeles, remains under investigation and the names and ages of the victims have not been made available.
Reports initially had two people killed, but that has since been raised to six, according to KABC.
California Highway Patrol says that one of the cars, a black Mercedes-Benz, was travelling at high speed southbound on La Brea Avenue before it collided with one of the other cars.
The driver of the car went through a red light before the accident, according to CHP.