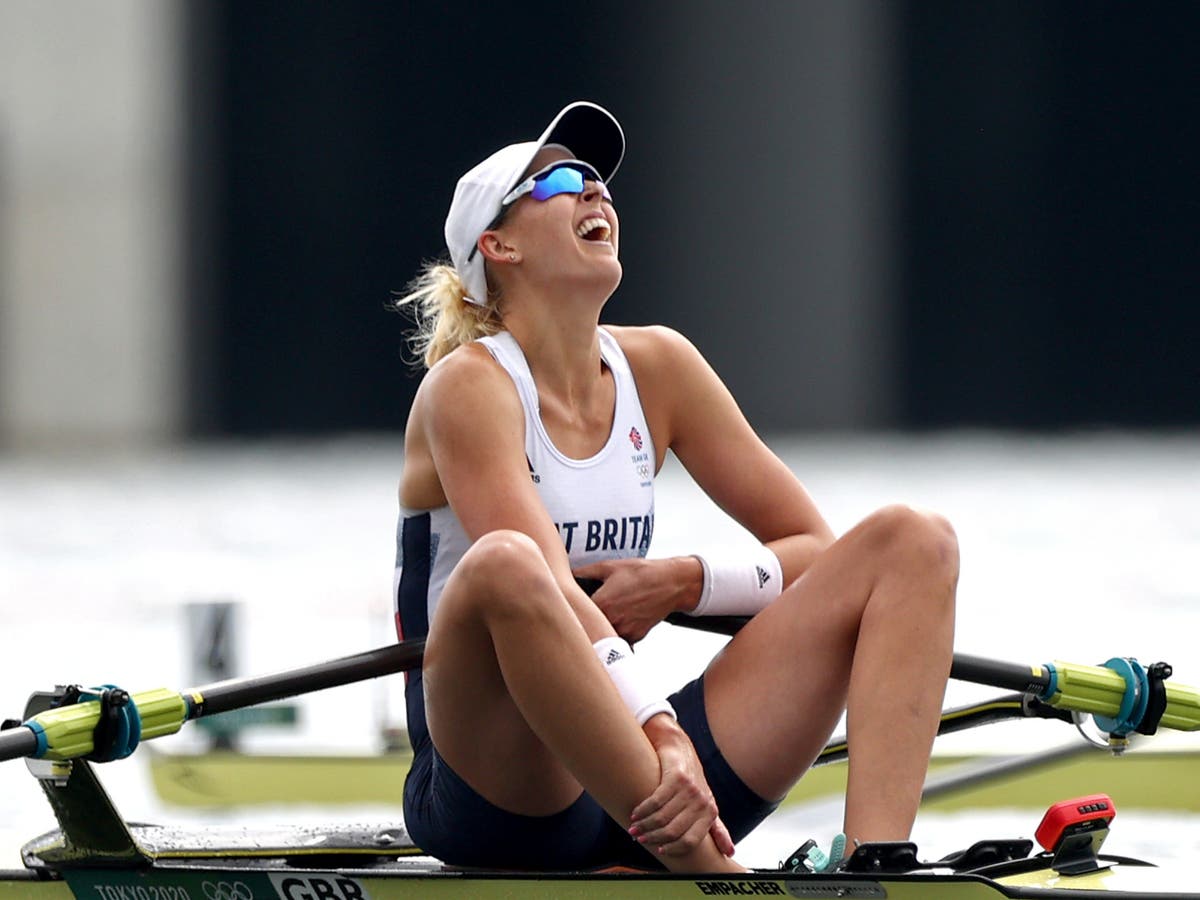 Britons have finished just outside the medal positions 11 times in Tokyo at the time of writing
At London 2012, Derbyshire bookshop owner Dave Mitchell sent pewter medals to athletes who finished fourth.
He'd better sharpen up his pen because the fourth is certainly with Team GB in Tokyo.
By the end of the sixth day of full competition at the Games, British athletes had finished in the most agonising place of them all no fewer than ten times.
That soon became 11 with Victoria Thornley's finish in the women's single sculls. The count was 16 in the whole of Rio 2016.
FOLLOW LIVE: Latest Tokyo 2020 updates
That was three more than the 600-strong USA team, whose near misses numbered seven, with comparably-sized teams from Italy and France coming so close but so far on six occasions.
Rower Matt Rossiter summed it up: "Coming fourth is the worst place in the world. It's pretty rough to finish on that note."
British Rowing, with six fourth places, would be third and match Italy and France on their own.
Analysts Gracenote predicted a big drop in Team GB's haul with a caveat of a host of Brits tracking to finish fourth or fifth, and only a small upward swing could throw their numbers out.
In the first week, that swing has gone in the wrong direction if you're British.
There's no need for panic stations just yet. Winds are getting lighter but seven British sailing crews are in medal positions and boxers like Lauren Price are looking dominant. An inexperienced athletics team and track cycling squad who have seeped technological expertise should be judged accordingly.
Medal targets are now anathema and the buzzword of the moment in the Olympic system is for Britain to be 'medal competitive' in all areas. UK Sport research now reveals the public's desire to see Team GB succeed in a broader range of sports. Basketball, skateboarding and surfing are now funded as 'progression sports'.
The balance is tough to strike. No medal factories but a conveyor belt of success, please. Athletes' dreams are becoming another battleground in the culture war – for that, read Piers Morgan – and the language of 'more than medals' is still depressingly immature.
Behind the numbers, there are good fourth places and not so good fourth places. No one could conceive of Helen Glover and Polly Swann's comeback stories as anything but a triumph. Swimmer Abbie Wood finished 20th at the 2017 World Championships and ended a stunning breakout season with a personal best in the 200m individual medley.
"It's bittersweet," said the 22-year-old. "I'm happy with the time and know I couldn't have done much more, if it was off my PB and I came fourth it would be much worse. I put myself out there and I'm glad I did everything I could this season."
Sailor Emma Wilson is one of those to shake off the yoke of finishing fourth in all the competitions leading up to the Olympics and get a medal on the biggest stage. She came fourth at April's World Championships, fourth at last year's European Championships and fourth at the 2019 Tokyo test event. Oh, and she's ranked fourth in the world.
"Finally I haven't come fourth, which is so good, because I'm sick of it," said the 22-year-old, who could win gold on Saturday, live on Eurosport and discovery+.
But not everyone was so lucky and perhaps it is hitting athletes harder after a five-year cycle, training through lockdowns and the anxiety of Covid-19 counting you out of your event.
"We are all going to be gutted and thinking 'what if'," said Karen Bennett of the women's four. "You want something to show for everything you have been through."
After Sydney 2000, Australian artist Tracey Moffatt ran an exhibition titled "Fourth" with pictures of athletes finishing fourth at the Games.
In explaining her work, Moffatt said: "What could be more tragic than coming fourth in the final of an Olympic race?
"You almost made it, but you just missed out. Fourth means that you are almost good. Not the worst, which has its own perverted glamour, but almost. Almost a star!"
Stream every unmissable moment of Olympic Games Tokyo 2020 live on discovery+, The Streaming Home of the Olympics.